How many hosting types are there? How to choose the Best WordPress Hosting provider for your website? These are the two questions everyone should ask before starting a site, regardless of the domain or business. Any personal blog, news, medical, entertainment, lifestyle magazine, prestigious company, or large enterprise needs an online presence.
Therefore, a strong, stable, and fast hosting service is something you have to rely on. This article is not another list of the best hosting services available out there. It's an article that guides you through various types of hosting, their meaning, and how to differentiate them to fit with your website.
Best WordPress Hosting – Different Types of Web Hosting

What's a host? Well, it is the place you call to be the home of your website. Clean and secure. Fast and performant. Intuitive and trustworthy. Wikipedia defines a web hosting service as "a type of Internet hosting service" that allows individuals and organizations to make their websites accessible via the World Wide Web.
Web hosts are companies that provide space on a server owned or leased for use by clients, as well as providing Internet connectivity, typically in a data center. Web hosts can also provide data center space and connectivity to the Internet for other servers located in their data center, called colocation, also known as Housing in Latin America or France."
Multiple companies provide hosting services, including Shared, Reseller, VPS, WordPress, Cloud, Dedicated, or Managed hosting. Do you know that if your website is hosted on a server inside your house, that computer is the HOST? Cool, right? Let's dig down into the matter and get some more knowledge about this subject.
Shared Hosting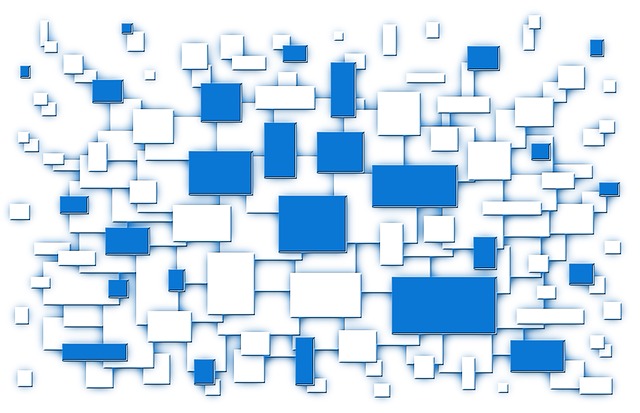 So, if there's only one physical server that hosts various websites, it means that all the resources are shared between them. In this case, the host pricing plan could be lower, but every website will have a tiny RAM and CPU percentage based on how many sites are hosted by that server.
Shared hosting is a service that suits mostly static or one-page websites. According to Cnet, this type of shared hosting "limits your access to the server's capabilities, generally limiting you to uploading files via FTP or SFTP, preventing shell access, restricting what programs you can run on the service and limiting the amount of database access your site can perform."
Reseller Hosting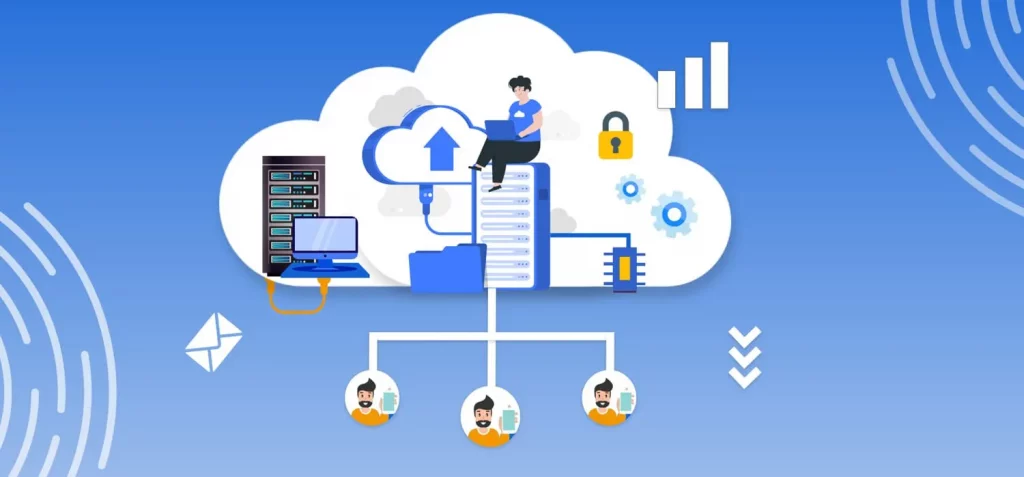 The Reseller Hosting type is specific for those who buy bandwidth and hard disc space and rent sections of them to multiple clients. In this case, the Reseller acts like a service hosting provider. Think of a reseller web hosting service as someone who grabs hosting provider solutions and resells them on his own. "The reseller may rent a dedicated server from a hosting company, or resell shared hosting services," notes Wikipedia. This type of service might be sold by a software company, or a system that uses hosting solutions as add-ons and is ideal for people that want to gain revenue from reselling web host services.
Dedicated Hosting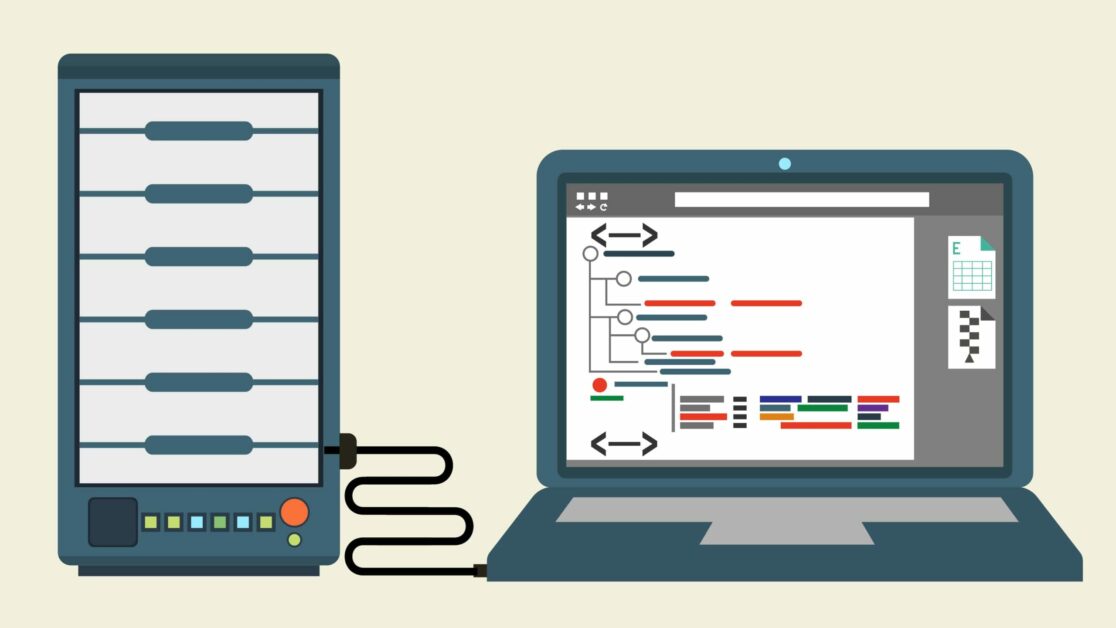 If your website has lots of traffic and you do not want to share your server resources with other websites, then Dedicated hosting might be our choice. With this type of hosting, you are the only one to use the server's functionality at high standards.
Dedicated Hosting has an expensive cost for monthly payments (other hosting services) based on the amount of RAM, storage, bandwidth, and so on, including the additional software you might need to run your site properly. The best-dedicated hosting providers such as Hostwinds, Ionos, or Hostgator are worth taking a look at their pricing plans and included features.
VPS Hosting

This type of hosting is a physical server sectioned into multiple portions, so each user benefits from his own set of resources. The independent CPU, RAM, OS, and disk space resources keep your site optimized and perform at its best. iPage, Kamatera, and Hostpapa are just some VPS Hosting providers that include low-costs, fully-managed services, high memory, or best scalability as benefits.
WordPress Hosting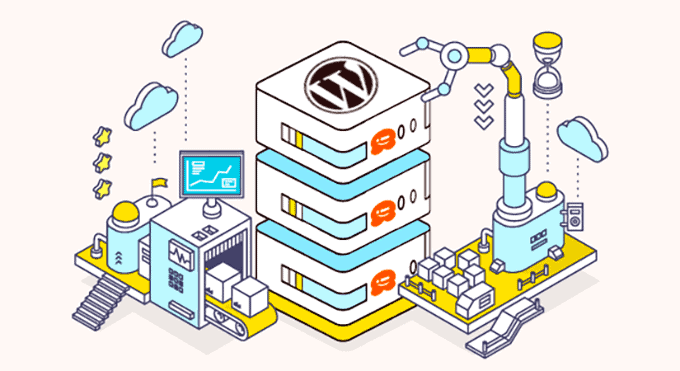 Every hosting type could easily be a fit for a WordPress website. However, some people prefer to buy a WordPress hosting service rather than others. You can choose a shared WordPress hosting plan or a managed one. The WordPress install is at a single click away, right in the Cpanel. Some hosts allow automatic updates for WordPress and your chosen theme or plugins. WordPress hosting offers staging sites, specific WordPress security, and caching software, as well as other WP-related functionalities. As recommended by WordPress hosting providers, we would like to mention A2 Hosting, Flywheel, Kinsta, and SiteGround as examples of the Best WordPress Hosting.
Cloud Hosting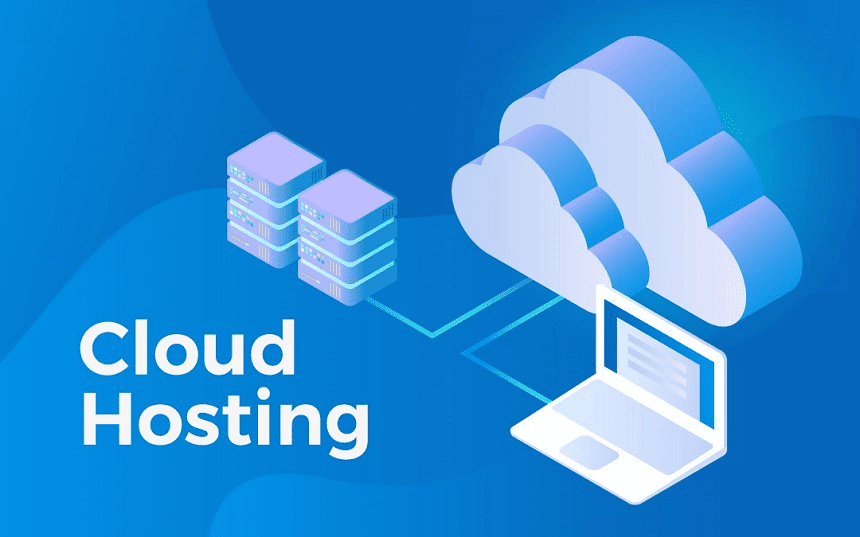 Cloud hosting is a type of hosting that is not using a physical server to stock your site's information, as it only exists in a virtual environment. Wire Hive has given a brief description of what Cloud Hosting means, "Instead of having all of your data on a single machine, cloud hosting spreads the data across many different machines, different servers in different places that are all connected.
You manage your data through a "virtual machine" that accesses all the different servers across the "cloud"." In a world where technology is evolving rapidly, Cloud Hosting is the alternative to traditional hosting. Dreamhost, SiteGround, A2 Hosting, and InMotion are the best cloud hosting providers out there.
Managed Hosting
If you want someone to take care of the server's administration, support, OS updates, basic security measures, and management, you should opt for a managed hosting service. Rackspace outlines that "when you choose managed dedicated hosting, you get to choose your operating system while your service provider handles the administration, management, and support of your solution.
And because you're not sharing any of these resources with another tenant, you have access to the full performance capabilities of the hardware you're leasing." Some of the leaders in managed hosting services are Kinsta, Cloudways, Pantheon, and Liquid Web Managed Hosting.
At this point, you already know which type of hosting it means. But still, there are some things you need to know before opting for a hosting provider. We've highlighted the most important of them:
If you change your website's design, you might increase your page size, and the server's bandwidth can double.
If your site's traffic increases, you also have to increase your bandwidth
Choose a host that guarantees a minimum of 99% uptime
Pick a host with a friendly, intuitive panel so you can manage some site's settings
Study the server's included features, as your site might need specific ones you cannot find on all hosting plans/providers.
Unlimited bandwidth usage and where exactly is the limit
Look out for a host that does regular data backups
All the hosting types have different pricing plans and are suitable for distinct businesses.
Takeaway Notes for Best WordPress Hosting
Most of web hosting providers have pricing plans for every hosting type explained above. However, no matter the type of hosting you'll opt for because all of them will allow you to access the site database, backups, monthly traffic, email accounts, disk space, FTP accounts, and more facilities.
If you are still wondering which host provider to choose, Web Hosting Secret Revealed has an awesome way to help you find the right hosting for your website based on answering several questions, just by selecting the wanted icon. You can choose the industry from these: Business, eCommerce, Blog, Informational, Forum, and Community. After you establish your industry and answer all 7 questions, you'll get a hosting recommendation. It's important to know from the start which results in you're aiming for with your website. This way, you can look out for a hosting provider to fulfill your needs.
Read More: WordPress Travel Themes – All Things You Need to Know
---
Contact us, ThimPress:
Website: https://thimpress.com/
Fanpage: https://www.facebook.com/ThimPress
Youtube: https://www.youtube.com/c/ThimPressDesign
Twitter: https://twitter.com/thimpress