If you're looking for a video conferencing platform that is reliable, easy to use, and feature-rich, Google Meet vs. Zoom are two great options to consider.
But what is the difference between Google Meet and Zoom? Is Google Meet similar to Zoom? Is Google Meet better than Zoom? Which one is better?
Zoom is the most popular video conferencing platform, but Google Meet can be a great alternative to Zoom. Google Meet is for those who want a secure and easy-to-use platform with useful Google-specific features.
If you're trying to decide between Google Meet vs. Zoom, I can help. I've used both platforms extensively, including the advanced features, and I'll share my thoughts on each one's strengths and weaknesses.
In addition, you can Create an Online Course Marketplace Using WordPress and install the LearnPress live course to create and manage live courses and video meetings using Zoom or Google Meet on your LMS website.
Google Meet vs. Zoom: A Brief Overview
In general:
Google Meet is ideal for small organizations and individuals who want a simple and easy video conferencing solution that works well with Google Drive.
Zoom is more suitable for larger businesses or organizations with higher security standards that need to host more people and give hosts more control options.
Google Meet
Zoom
Pricing
Individuals can use the free plan, and organizations can use paid Google Workspace options
– Starter: $6/user/month
– Standard: $12/user/month
– Plus: $18/user/month
– Enterprise : Custom
Individuals can use the free plan, and organizations can use paid plans
– Basic Plan: Free
– Pro Plan: $14.99/user/month
– Business Plan: $19.99/user/month
– Business Plus and Enterprise Plan: Custom
Ease of use
– Ensures the user's video and mic are working
– Basic and simple setting interface
– No software required
– Provides a range of settings for different needs
– More detailed interface
– Has a desktop version
Group meeting time allocation
– 60 minutes for free
– 24 hours with premium plans
– Free trial for 40 minutes
– 30 hours availability with paid plans
Maximum number of participants
250
1000
Video & background settings
– Not as many options as Zoom
– Possible to customize before and while on calls
– A lot of different options
– Possible to customize before and while on calls
Chat
– Allow to send messages that display beside the main video screen
– Supports private messages
– Comes with built-in emojis
Breakout rooms
– Can specify a duration for breakout rooms and randomly mix them up
– Can send a message to many breakout rooms and let participants choose their room
Whiteboard
– Comes with an inbuilt whiteboard function
– Works with Miro for improved whiteboard experience
– Comes with an inbuilt whiteboard function
– Works with Miro for improved whiteboard experience
Polls
– Included
– Included
Screen-sharing
– Standard options for screen sharing (a window, a whiteboard, or an iPhone/iPad screen)
– Advanced options for screen sharing (a window, a whiteboard, computer audio, a part of your screen, a locally stored video, slides, etc.)
Recording
– Included and saved in Google Drive
Included and saved in a local file on a device
Closed captioning (cc)
Included CC and live transcription
Included CC and live transcription, but live transcription is not available on ChromeOS yet
Security
– Data encryption
– Multifactor authentication
– Some basic host management functions
– Data encryption
– Multifactor authentication
– Some advanced host management functions
Integrations
+200
+1500
User-friendly mobile app
– Included
– Can create polls and Q&A
– Included
– Can access the whiteboard
Google Meet vs. Zoom Comparision
What Features of Google Meet vs. Zoom Are The Same?
Is Google Meet similar to Zoom? Is Google Meet like Zoom? Overall, Google Meet vs. Zoom are very similar video conferencing platforms, but there are a few key differences.
Both platforms support:
Free and paid options
Chat, breakout room, whiteboard, and poll features
Different background and video choices and settings
Screen-sharing and recording functions
Closed captioning and transcription
Easy-to-use interfaces
A plethora of app integrations
Enhanced security protections
Google Meet is Easier to Use than Zoom, But It Misses Some Advanced Features
Google Meet is a convenient and easy-to-use video conferencing platform. It provides a pleasant user experience, as is typical of Google products.
For Gmail users, starting a meeting is simple, as it allows you to access Google Meet from the Google Workspace toolbar in Gmail.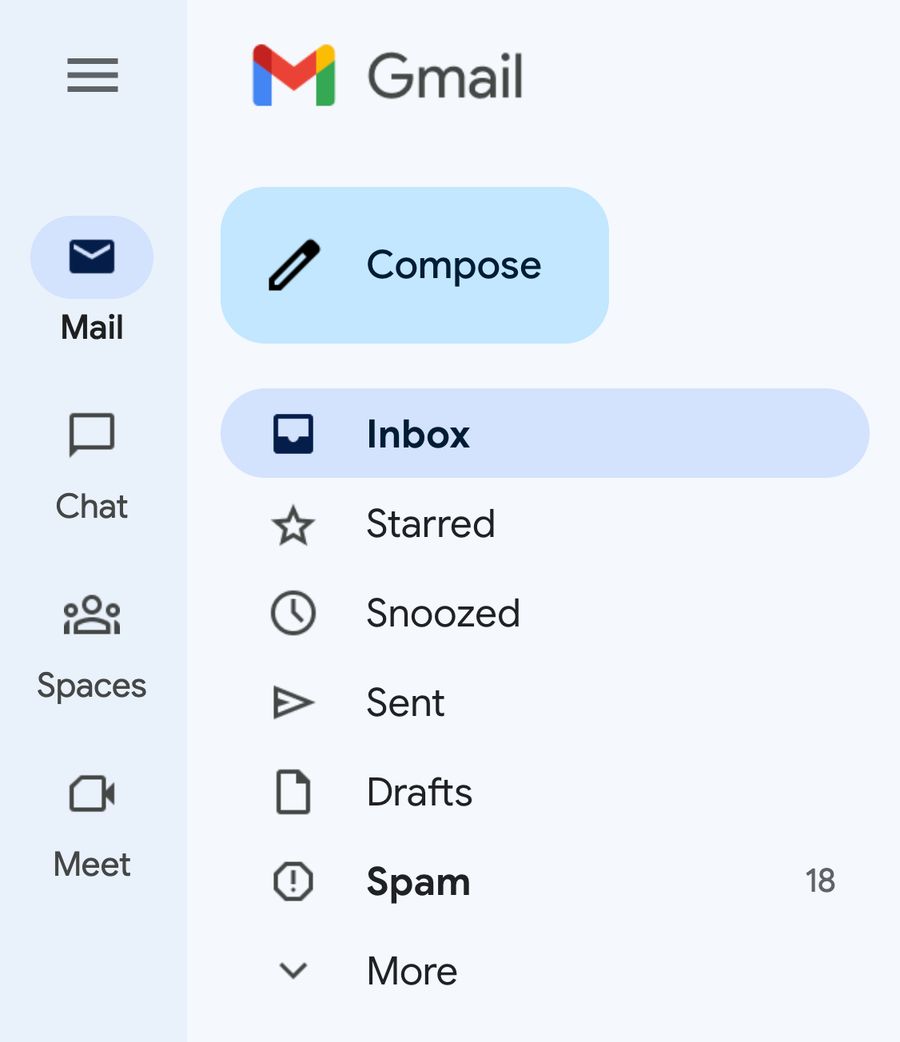 Before I joined the meetings, Google Meet detected that my environment was quite dark and suggested enhancing my video.
It also asked me to check my audio as well as video beforehand, recording and replaying a short video to make sure I was happy with my appearance and voice. It also tells me to fix my hair.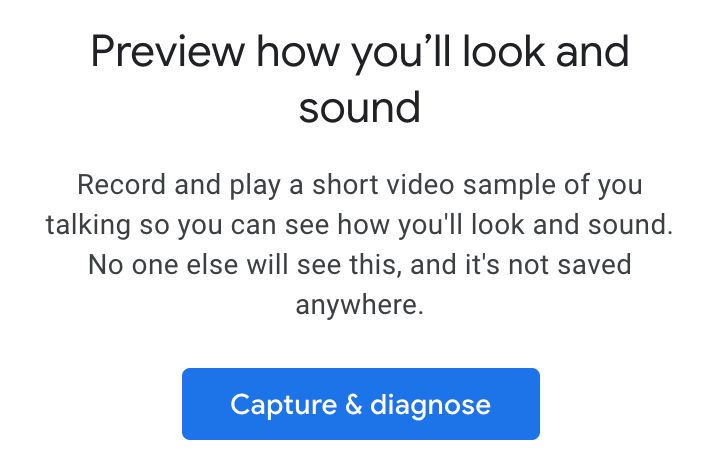 I generally start a different Zoom meeting to make sure I look decent before joining the main one, so this pre-meeting checkup came in handy.
Google takes the prize for predicting users' essential (if occasionally trivial) needs.
Both Google Meet vs. Zoom support closed captioning (cc) and live transcription. You can enable and disable them easily by clicking a button on your main Google Meet control panel.
I tested it and learned that it was very accurate, even adding commas properly according to my tone and rhythm.

I also noticed that Google Meet's settings interface was more user-friendly than Zoom's. I saw a few clear categories and options, unlike Zoom's crowded menu of options. This is how Google Meet's general settings interface looks: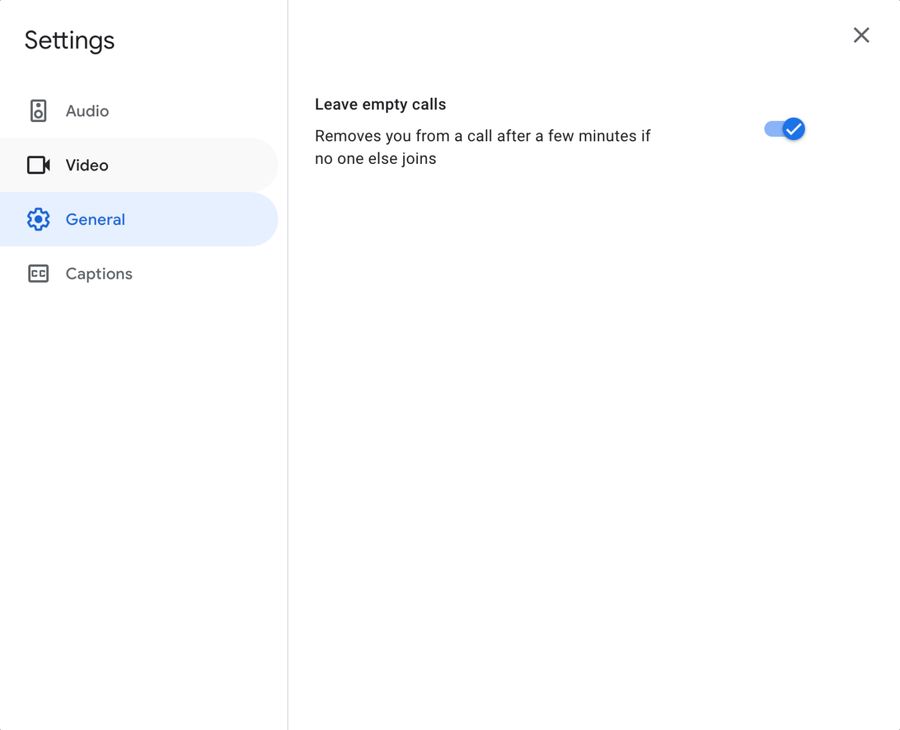 And now for Zoom's: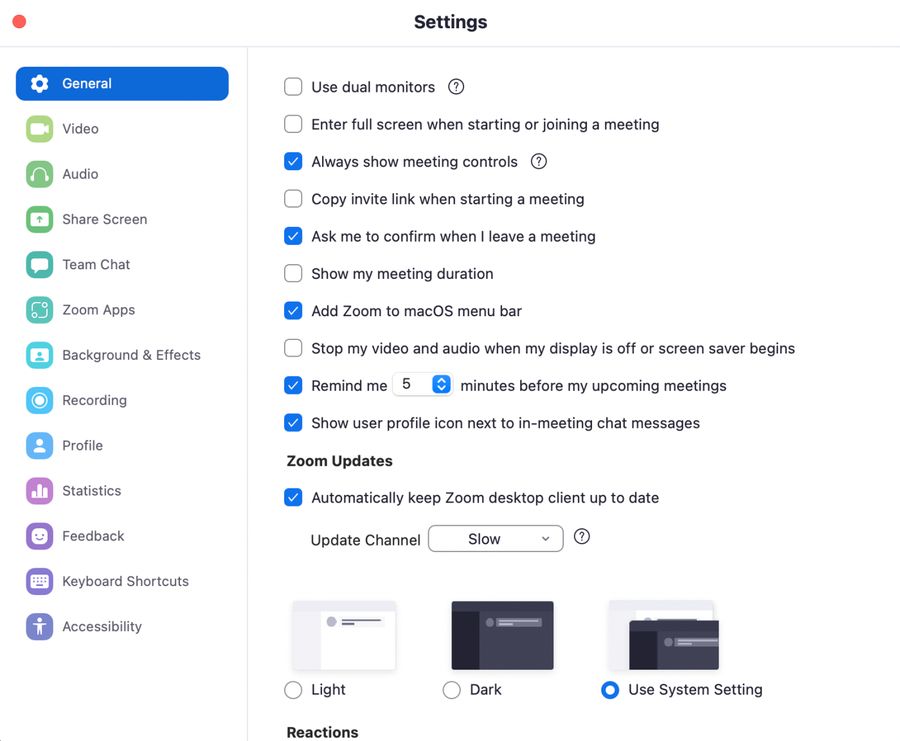 Zoom has many settings, which may seem overwhelming at first. However, these settings are needed because Zoom has many advanced features.
For instance, when you start sharing your screen, it's possible to connect another camera to your meeting and share its view.
It also lets you share the entire screen of your mobile device, a part of your screen, or content from a different application.
In other words, Zoom has a lot of settings because it can do a lot of things.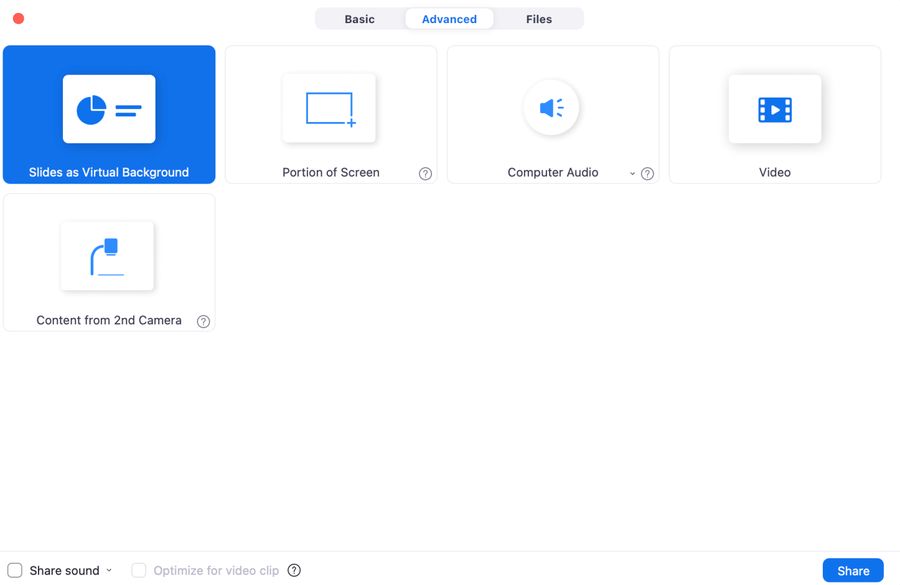 In contrast, Google Meet's screen-sharing features are less flexible than Zoom's.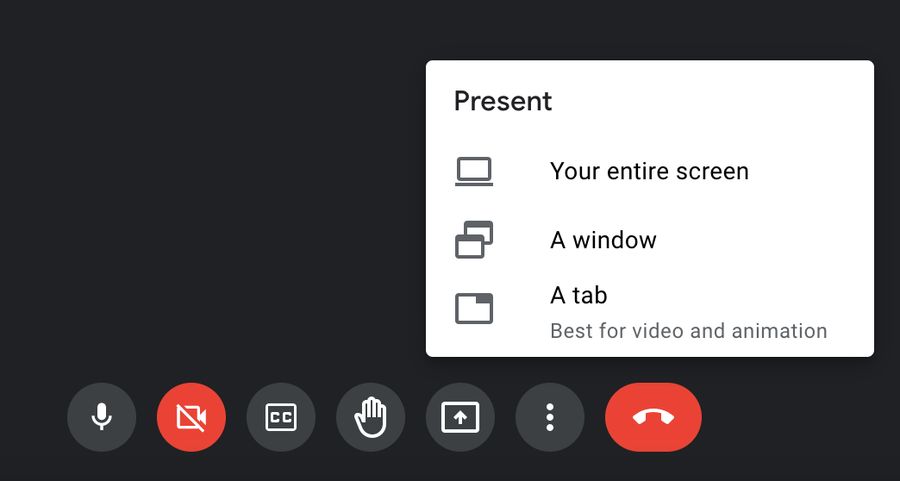 Zoom offers a variety of amazing and fun features, including emoji reactions, a wide range of keyboard shortcuts, and even a touch-up tool for days when you need a confidence boost.
Zoom is a versatile platform that lets you customize to meet the needs of any user or organization since it has over 1,500 integrations.
Google Meet vs. Zoom: Both Offer Good Chat Features, But They Could Improve on Some Features
Google Meet vs. Zoom both support chat functionality, but there are some differences between the two platforms.
Zoom allows users to send private messages to specific people during meetings, while Google Meet only allows users to send messages that everyone on the call can see.
Zoom also lets you add emojis to messages easily, while Google Meet requires users to install extensions to do so.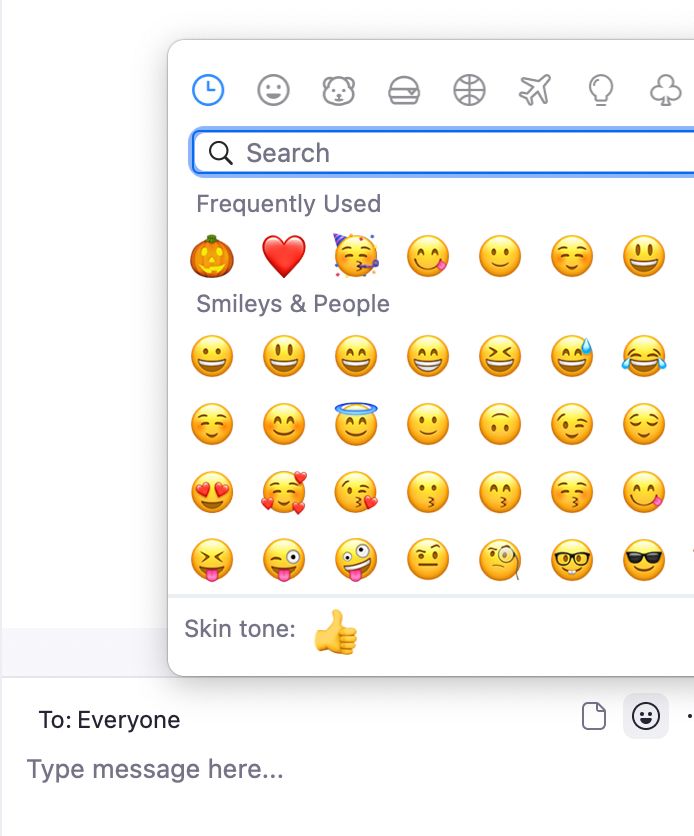 Both Google Meet vs. Zoom allow you to save the chat logs of recorded meetings.
However, both platforms lack support for native GIFs and the ability to view chat history when joining or rejoining a call.
This means that if you skipped the meeting and hope to watch the recording when you can, you will not be able to keep up with the chat conversation unless you were present for the meeting.
Additionally, if a user joins or rejoins a call, they will miss out on the previous chats that happened before their participation.
Both Platforms Provide High Security; However, Zoom Surpasses Google Meet With its Advanced Features for Securing Meetings
Google Meet or Zoom are both highly secure video conferencing platforms with strong encryption and security features.
Zoom and other apps like Zoom are serious about security, but Zoom gives hosts more control over their meetings with advanced features.
For instance, hosts can use passwords, authentication profiles, and waiting rooms to secure their calls. Waiting rooms let the host approve each user before they join the call.
In addition, Zoom enables hosts to control many aspects of the meeting, like silencing or disabling the audio and video of certain participants.
It even offers a 'Suspend Participant Activities' feature that shuts down all audio, video, chat, recording, screen sharing, and more.
It's the perfect solution to terminate a meeting abruptly if things get out of control (hopefully rarely).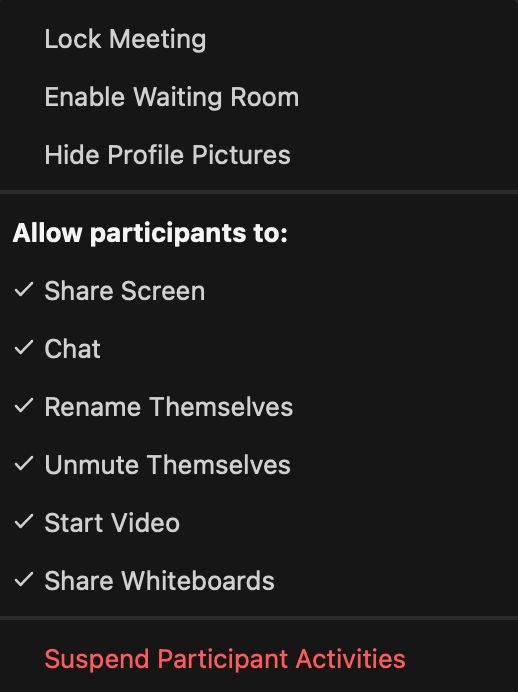 Because Zoom can support up to 1,000 people per call, whereas Google Meet has a limit of 250, Zoom has more security features to prevent things from getting out of hand.
Remember that, the bigger the group, the bigger the risk.
Zoom Has Desktop Apps For its Users, Whereas Google Meet Does Not And is Only Available On The Web
Unlike Zoom, which has desktop apps for Linux, Windows, and macOS that users can employ to initiate and participate in meetings, Google Meet does not have a desktop app interface and only operates in browser windows like Google's other web-based tools.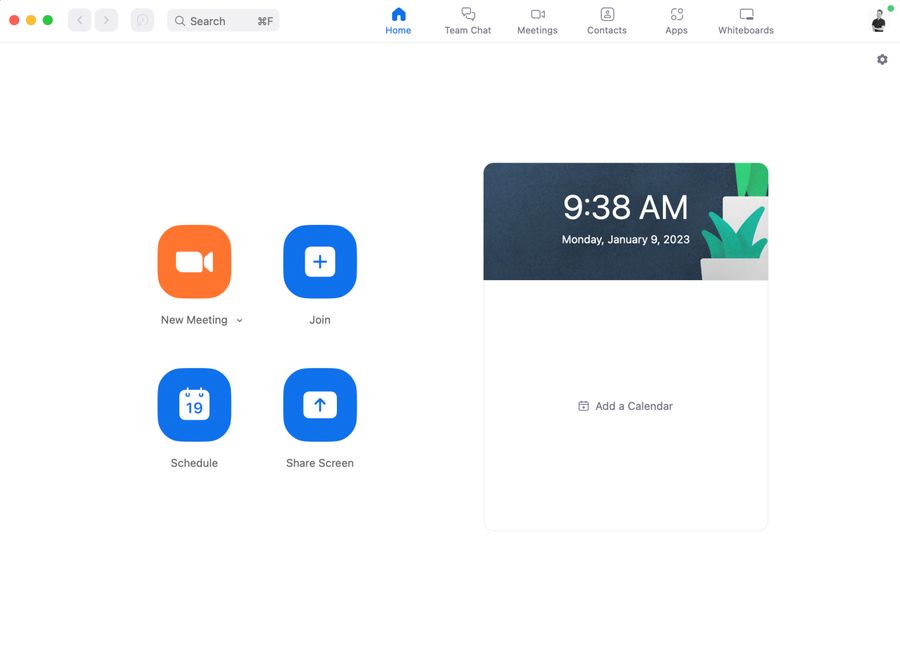 You can decide if you want your video conferencing option to have its own app or not.
Personally, I enjoy Zoom's app interface. I don't want my video call to get lost in the shuffle when I have a lot of browser tabs open.
Also, I discovered a funny glitch when I used Google Meet's screen-sharing feature: the infinity mirror effect.
When I chose the tab that contained my meeting, the screen sharing feature would make many browsers and share them with the ones in my meeting.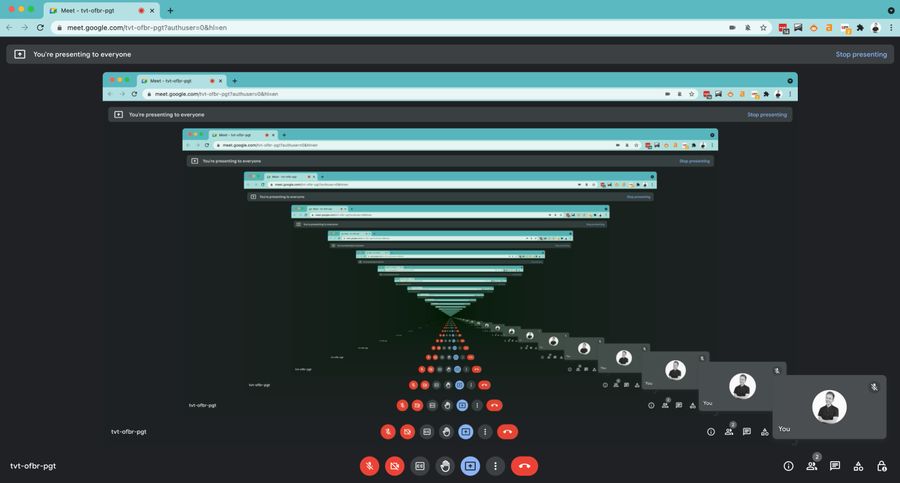 It seemed like I was in a futuristic film when I shared my screen on Google Meet and selected the tab that had my meeting.
It created an infinity mirror effect that everyone could see. Zoom's desktop app avoids this problem by hiding Zoom features from the screen share and minimizing the app.
Google Meet vs. Zoom: Which is Best For You?
Google Meet is one of the best apps like Zoom for video conferencing platforms, and it can be difficult to choose between them.
Zoom is a better choice for larger businesses, organizations, and academic institutions because of its higher participant capacity, enhanced sharing and presentation capabilities, and more robust host management tools.
Google Meet is a perfect choice for any individual, but it is especially well-suited for smaller groups that need an easy, intuitive, and convenient conferencing option
Read More: 8+ Top Google Domains Alternatives (Compared)
---
Contact us, ThimPress:
Website: https://thimpress.com/
Fanpage: https://www.facebook.com/ThimPress
Youtube: https://www.youtube.com/c/ThimPressDesign
Twitter: https://twitter.com/thimpress