If you are interested in "How Much Do Graphic Designers Make", you have arrived at the right post!
Have you ever wondered what you can do with a creative style & a design eye? Well, the first thing that comes to your mind might be "Graphic Design". To pursue this field, you should know the salary you can receive for your work. Moreover, in this digital era, brand images on the Internet and social media are very important for brands & companies as they are the faces of those firms.
Therefore, in a marketplace where companies "fight" for the best graphics designers, salaries will be expected to increase a lot. Of course, there are many other factors that affect the final work decision but a high salary looks like the most obvious & important reason.
How Much Do Graphic Designers Make: Annual Average Income
According to the US Bureau of Labor Statistics (BLS), a graphic designer may earn on average $59,970 annually (based on last year's rate). The employment number is 204,040, the employment RSE (Relative Standard Error) is 1.3%, the hourly salary is $28.83, and the salary RSE is 1.0%. As you can see, the last year's annual salary is almost-$10,000 higher than 2021's annual salary (&50,710).
However, design candidates should notice one thing the salary rate will rely on the sources & specific fields. Also, the salary number is also different from various databases. For instance, Salary.com calculates that rate of $56,801, ZipRecruiter with $58,843, Indeed with $54,199, Payscale with $48,012, Talent with $48,756, and Glassdoor with $45,677.
On the other side, you should note that the salary ranges may differ because of different factors such as the geographical place of your work. Let's take the example of "How Much Money Do Graphic Designers Make?" in Canada. In October 2022, Indeed's survey says $58,589 and Talent says $45,825. For the question "How Much Do Graphic Designers Make an Hour", JobBank from the Canadian government reports CA$20 per hour and CA$45 per hour on average.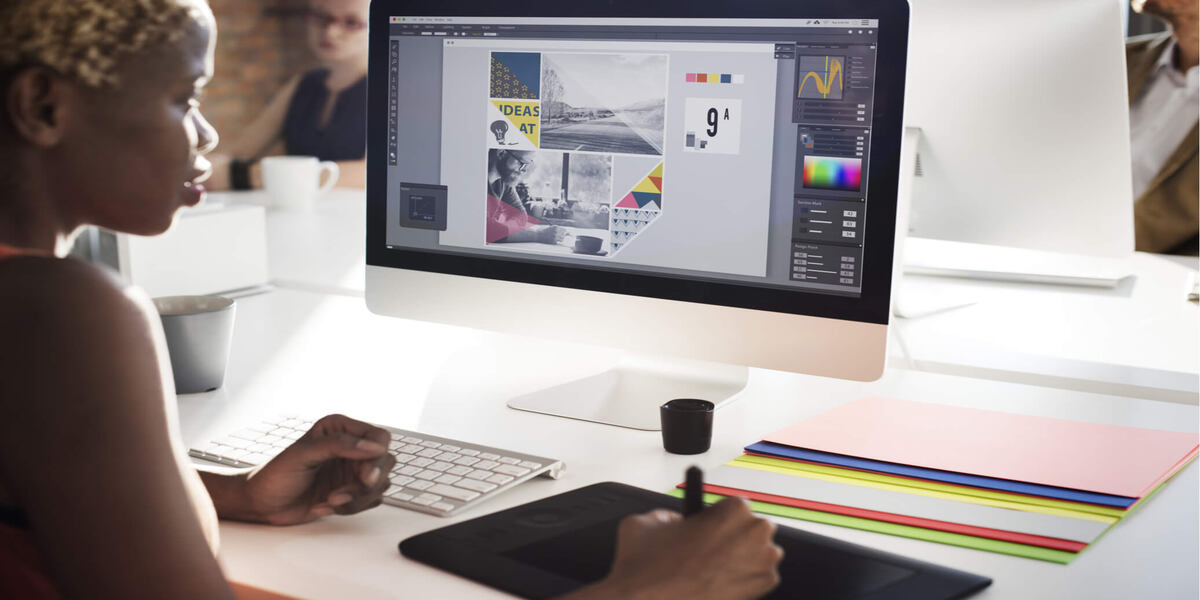 Besides the geographical location, we can list some other factors such as working experience, company size, design field, or else. We should save it for the next parts, shall we?
How Much Do Graphic Designers Make: Based on the Working Experience
In the US, a graphic designer can earn from &40k to $60k annually. According to Payscale's collection, the average total wage for designers with less than 1 year of experience is $40,268 – a great answer to "How Much Graphic Designers Make a Year".
For an early-career graphics designer, the average annual wage is $45,442. For a middle-career graphics designer, he/she can earn an average annual compensation of $51,000. The salary numbers of 10-19-year-of-experience & over-20-year-experience designers are $55,000 & $60,000. To have a better look, you can view the table below:
How Much Do Graphic Designers Make: Based on Specific Fields
In graphics design, you can go a path in many accessible paths, and you may also take up some fields in your career. The world is delivering us a lot of new techs that make specific fields become necessary. Therefore, the more knowledge you know & the more specialized your position is, the better your salary is going to be.
Here is a collection of jobs for graphic design that require unique skills.
How Much Do Graphic Designers Make: UX Designers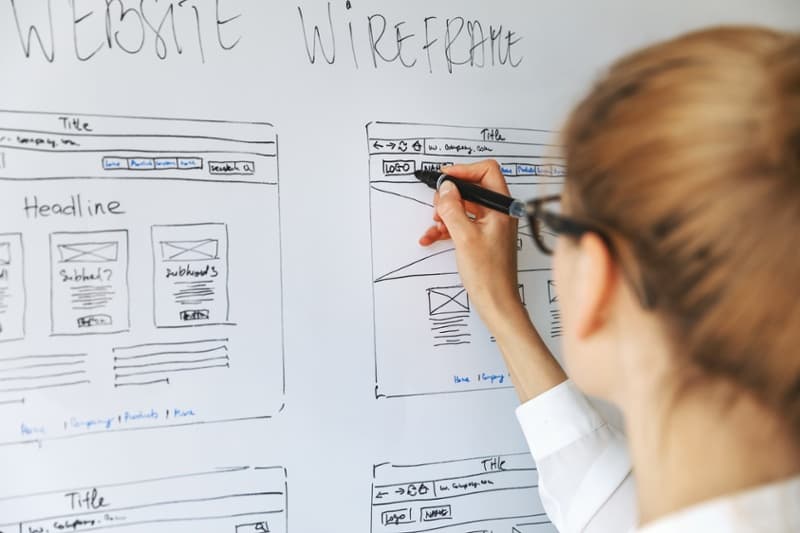 We are not so strange with user experience or UX which will focus on visual design, behavioral psychological research, & customer study to satisfy users with all devices from PCs to mobile devices (smartphones, tablets, or laptops).
Do you wonder what a UX designer will do to achieve those goals? Here are the 3 main methods:
Design of a product's UI or user interface (how menus, dropdowns, popups, buttons, whole layout, etc. look when interacting with a product)
Navigation design (the design a user will follow to get to the product's different sections)
Product information (the collection of efficiency, effectiveness, content, and user satisfaction when using the product to reach certain goals)
The average annual salary rate of a UX designer is very high, ranging from $95,000 to $118,000 in the US. Also, UX designing is in the top 6 of the best-paying entry-level works.
How Much Do Graphic Designers Make: Art Directors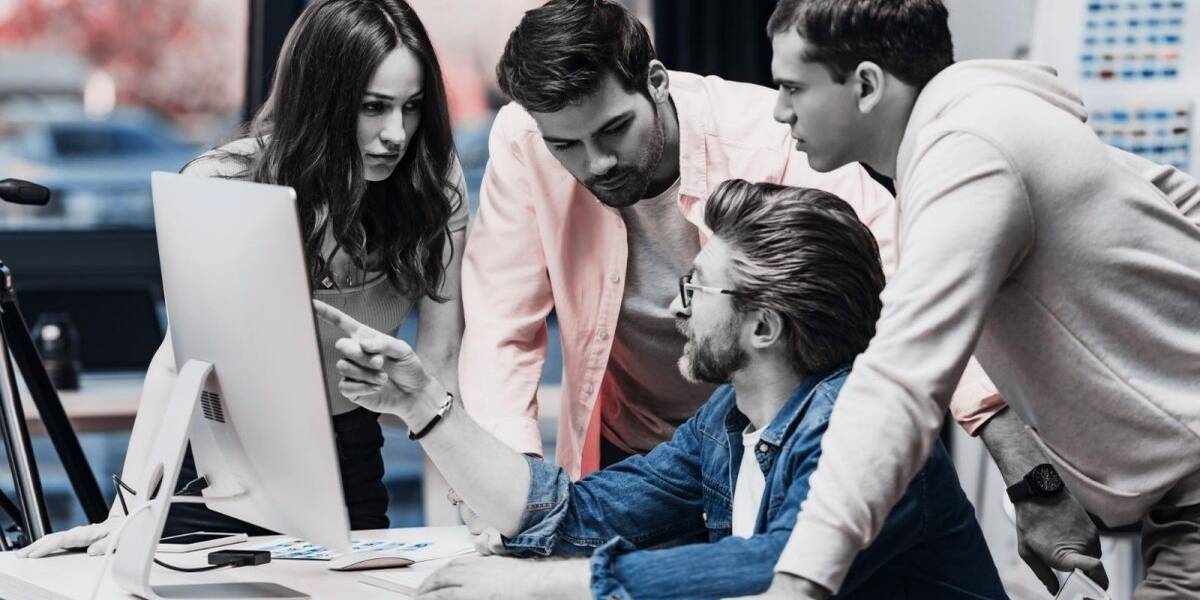 In short, an art director will supervise and manage other artists & designers when they work on images, videos, films, ads, video games, or TV shows. To be more specific, they will decide how the message is visually sent to the audience.
When they begin a project, they will share their vision with the designers and artists. to reply to the art supervisor's ideas, they will make graphics, photographs, videos, charts, graphs, illustrations, and even movie sets or design stages. An art director will also make layouts + designs and help directors & producers set up the design for TV shows, theaters, and movies. Moreover, they will be the inspiration for other workers, keep things in line + within a certain budget, and sometimes develop budgets & timelines.
For "How Much Do Graphic Designers Make" as an art director, he/she will earn around $100k annually and they can make more if the work efficiency is great.
How Much Do Graphic Designers Make: UI Designers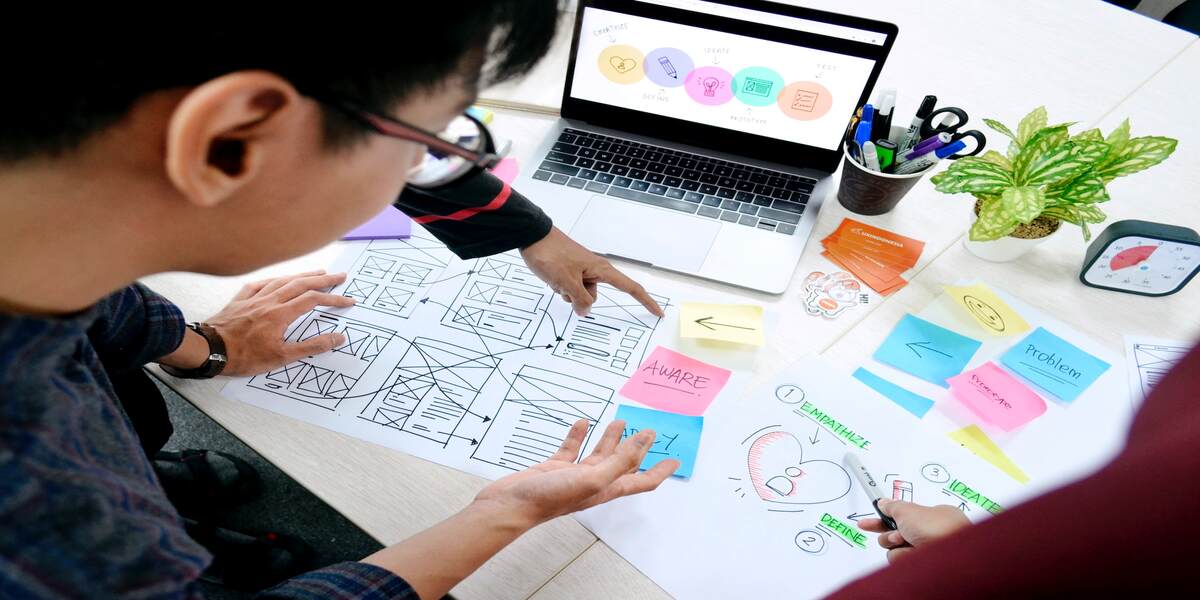 UI or user interface is what the audience will interact with when they use applications, websites, and software. In contrast to the UX designer, the UI designer focuses on interface designing of sites, apps, & other digital products. However, the UI designer's & UX designer's roles are the same: meeting the demands of the users & making the products human-focused.
A user interface designer will take care of the beauty and intuitiveness of the product's interface. Also, UI design will affect clients' brand perceptions.
A UI designer will make around $95k per year.
How Much Do Graphic Designers Make: Senior Graphics Designers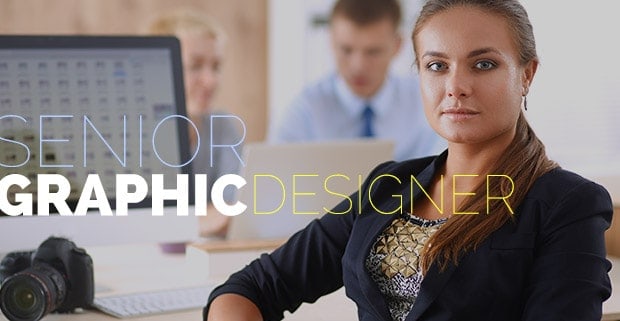 A senior graphics designer will conceptualize and implement design resolutions for the marketing strategies of companies and brands. In the specification, you must understand the process and techniques of the graphics design & layout certainly. Further, customer-integrating & executive-leading skills will also be required.
In this position, a senior designer must be able to handle a whole marketing campaign. They are also assigned to show high-level knowledge of design, multiple media, and web apps. Moreover, they will be in charge of photography, illustration, and some more related skills.
A senior graphics designer will make an average annual salary of $81k each year.
How Much Do Graphic Designers Make: Web Designers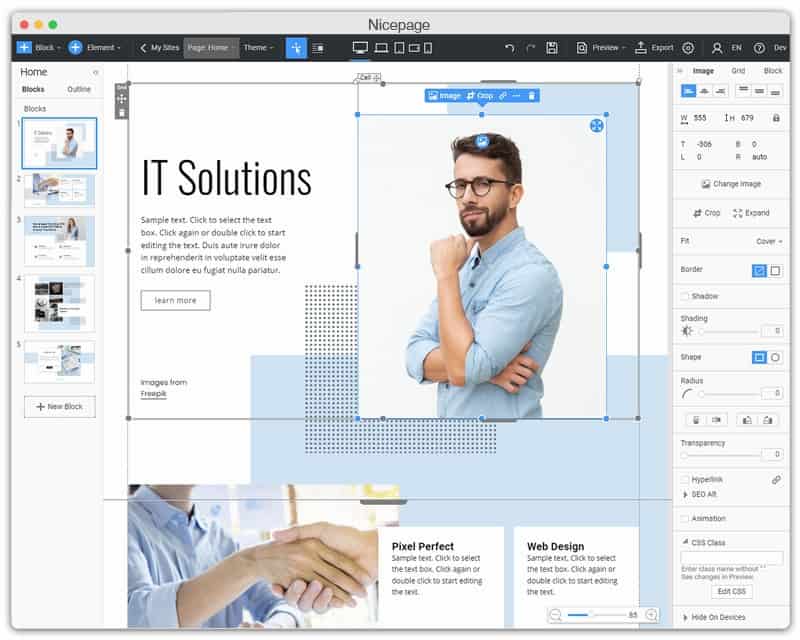 A web designer will be in charge of developing a site's layout, usability, & visual outlook. You will carry out graphics with great & creative skills as well as other technical skills for the position. Also, a web designer must visualize a site's graphics design and how it will work onsite. On the other hand, a web designer can be misunderstood by a web developer – those 2 roles are very different.
Each year, a web designer can make around $64k.
How Much Do Graphic Designers Make: Factors that Impact Your Graphics Design Wage
Looks like you have answers for "How Much Graphic Designers Make a Year" or "How Much a Graphic Designer Make a Year". However, you should know that there is no clear salary number for every career, even graphics design as we show you in the early parts of this article.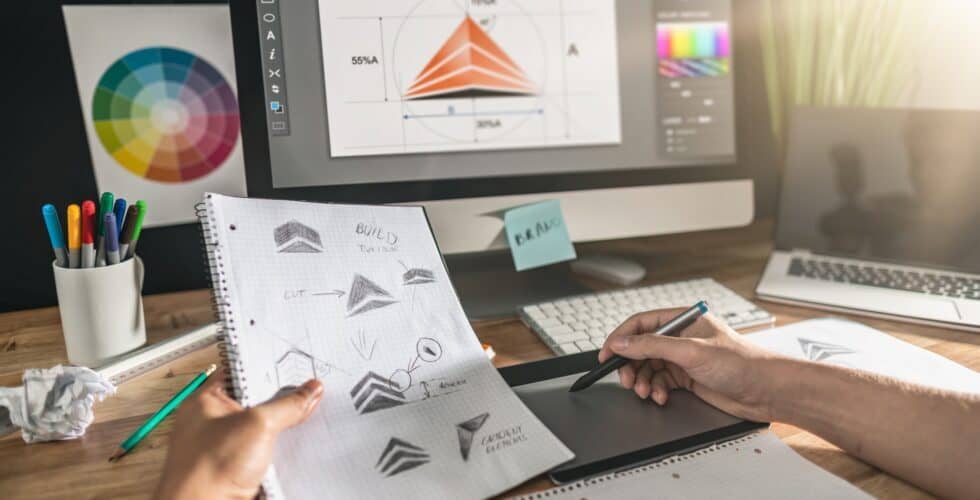 With the same job, the annual salary rate of 2 separate designers can differ from a small amount to a large number. Therefore, why does it happen? Which factor contributes to this difference? Let us guide you via the clearest causes.
How Much Do Graphic Designers Make: Geographical Location
This should be the biggest reason that affects your earning in a specific position. When discussing, we realize that the cost of living will determine the overall wage rate. That's why salaries in urban sections are usually higher than those in rural sections. However, some companies have removed this compensation since the work can be remotely done.
How Much Do Graphic Designers Make: Profile & Skills
The design ability of a designer is a large element that will determine how much money he/she will make per year. The same work will mean different for separate companies and firms.
Furthermore, you can use your skill sets to apply for a wide range of roles.
How Much Do Graphic Designers Make: Industry
Based on which field you are working in, the designers with a similar or same job title will earn different salaries. For instance, a graphic designer working in advertising or public-related firms will earn more than those working in other popular fields.
It's explained by some elements like critical function level to specific industries or the size of those industries.
How Much Do Graphic Designers Make: Types of Work Concept
"Types of work concept" here means the preferred career way for graphic design will determine the salary. The types can be listed here: In-house, Agency, and Freelancing.
For example, an in-house role will receive more than that at an agency. Also, it's usually easier to obtain.
Typically, the agency pricing is based on individual services & projects. The hourly wage is higher but they work to deliver you for every minute and second. Next, in-house recruitment will offer higher salary rates & benefits to hold the hands of the best talents so the salary rate will depend on skills, experience, etc. Finally, a freelance graphics designer will work for you as a contractor and put a price tag depending on different projects & customers. We will discuss "How Much Do Freelance Graphic Designers Make" in another time.
How Much Do Graphic Designers Make: Experience Time
"There is no substitute for experience" – this is a saying that will work its way very well here. If you are a professional, experience will contribute a lot to your high paychecks. The more experience you have, the better you will get paid.
Also, a role may pay you higher up to a certain point or lower it if you can't meet the requirements. If you are fresh, don't worry since you will be working with mentors. They will help you develop the way you will work and so on.
How Much Do Graphic Designers Make: Final Words
Through the article, you may have acknowledged the average annual salary of a graphic designer and the factors affecting it. Therefore, if you are going to jump into the real-world market, make sure that you have got all the needed knowledge for goods.
Read More: Best Graphics Card for Gaming: Top-Tier GPUs
---
Contact us, ThimPress:
Website: https://thimpress.com/
Fanpage: https://www.facebook.com/ThimPress
Youtube: https://www.youtube.com/c/ThimPressDesign
Twitter: https://twitter.com/thimpress