Whether you want to hire a designer or become one, you'll need a basic understanding of how much graphic designers make. Making art for a living is an appealing lifestyle, but it's important to consider your long-term financial goals. This is not just about the Graphic Designer Salary.
So, how much does a graphic designer make on average? In the United States, an average designer with medium experience earns between $45,000 and $55,000. However, graphic designer salaries are heavily influenced by skill set, experience, and level of responsibility (not to mention, country or state). As a result, according to PayScale, Glassdoor, and SimplyHired, graphic designer salaries can range between $30,000 and $80,000! Remember, this is just one example.
Consider how experience affects average pay estimates for graphic designers (note: the research here reflects averages across all fields of design such as logo, web, etc). Maybe, you need some hints for graphic design interview questions, too.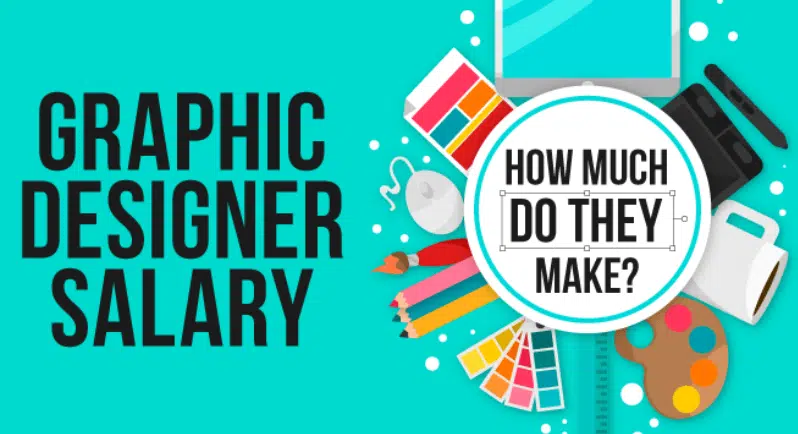 Graphic Designer Salary in Experience
0-2 years of experience
Designers who have recently started freelancing graduated from design school, or established a design company or firm would fall into this category. Designers in this range are typically proficient in several design programs but have yet to hone their style or make a professional name for themselves. In a company, these designers would be expected to receive regular instructions from a supervisor.
Salary.com estimates that the yearly graphic designer salary for this category of designers is around $49,000 (or about $24 per hour), while PayScale.com estimates that entry-level salaries are closer to $40,000 (or about $20 per hour).
2-5 years of experience
Designers with this level of experience should have extensive portfolios that demonstrate both proficiency and personal style. As freelancers, they will frequently have a professionally designed website with clear freelance engagement practices and terms. They will typically have additional skills in a firm, such as team building and communication, and will require less supervision from supervisors.
Salary.com estimates that this category of designers earns around $57,000 per year (or about $27 per hour), while PayScale.com estimates that mid-career salaries are closer to $45,000 (or about $22 per hour).
5-10 years of experience
At this level, you can expect experienced Designers who are well-known freelancers or who hold the position of senior graphic designer at a company, where they manage design teams. They would be well-versed in technological advances in design, as well as changes or trends in the design world and how to design effectively for a specific target demographic.
Salary.com estimates that the annual graphic designer salary for this category of designers is around 71K (or about $34 per hour), while PayScale.com estimates that late-career salaries are closer to $51,000 (or about $25 per hour).
Graphic Design Salary in Roles and Scales
Within the field of digital graphic designer salary, there are numerous different roles, each with its own pay scale. Here are some examples of different design roles, their responsibilities, and the expected pay rate.
User Interface (UI) Designer
A UI Designer is in charge of designing user interfaces for software applications. They collaborate closely with developers to create designs that are both appealing and user-friendly. A UI Designer's annual salary is around $85,000.
User Experience (UX) Designer
A UX Designer is in charge of creating designs that provide a positive user experience. They collaborate closely with researchers and developers to develop products that are both functional and enjoyable. A UX Designer's annual salary is around $95,000.
Visual Designer
A Visual Designer is someone who creates visual designs for things like advertisements, brochures, magazines, and corporate reports. A Senior Visual Designer earns around $111,369 per year.
Graphic Designer
A Graphic Designer is someone who creates visual designs for things like logos, websites, and advertisements. Working in this type of role may provide opportunities for remote work, depending on the company and specific responsibilities.
The skills required to fill this role are to have a visual look at the product and the website. Also, a deep understanding of color schemes.
Art Director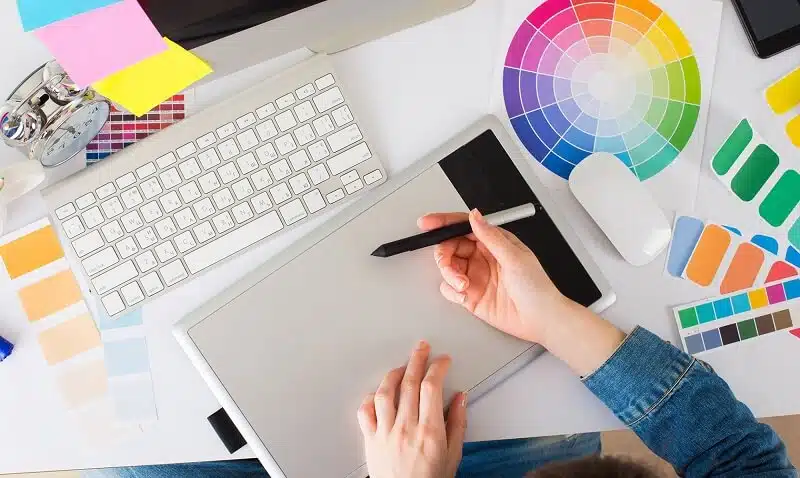 An Art Director is in charge of overseeing the creative process for a wide range of projects, including advertising campaigns, magazines, and corporate reports. An Art Director earns an annual salary of $100,890.
As you can see, salaries for various graphic design roles vary greatly. The role you choose will be heavily influenced by your interests and skill set. However, all roles in the field offer the possibility of earning a good salary.
How about freelance work and crowdsourcing?
Salaries for freelance or crowdsourced designers are difficult to estimate because they are paid on a job-by-job basis. Furthermore, because time input is generally proportional to income, a designer who works 10 hours per month will earn significantly less than one who works 100 hours per month.
Having said that, it is not impossible for a highly skilled designer to earn up to $10,000 per month through crowdsourcing contests and referrals. That's not bad at all! According to the above estimates, a web designer would earn half that amount—$5,000 per month.
Of course, not every designer has a consistent clientele, and the demand for freelance work varies. So, for one month, you might have to choose between a flood of client requests.
What are the most important abilities of a graphic designer?
The following were the top specialized skills listed in all job postings for graphic designers:
Graphic design
Adobe Photoshop
Adobe Illustrator
Adobe Acrobat
Adobe Creative Suite
Social media
Typesetting
Website design
Is this a recurring theme? Extensive knowledge of Adobe products appears to be required. Furthermore, job postings frequently emphasized "soft skills" such as creativity, teamwork, communication, organizational skills, and the ability to meet deadlines.
Graphic designers lay the groundwork for what developers must build, and they must stay on top of changing design principles and trends; it is also critical to give customers what they want.
Is a portfolio required for a graphic designer job?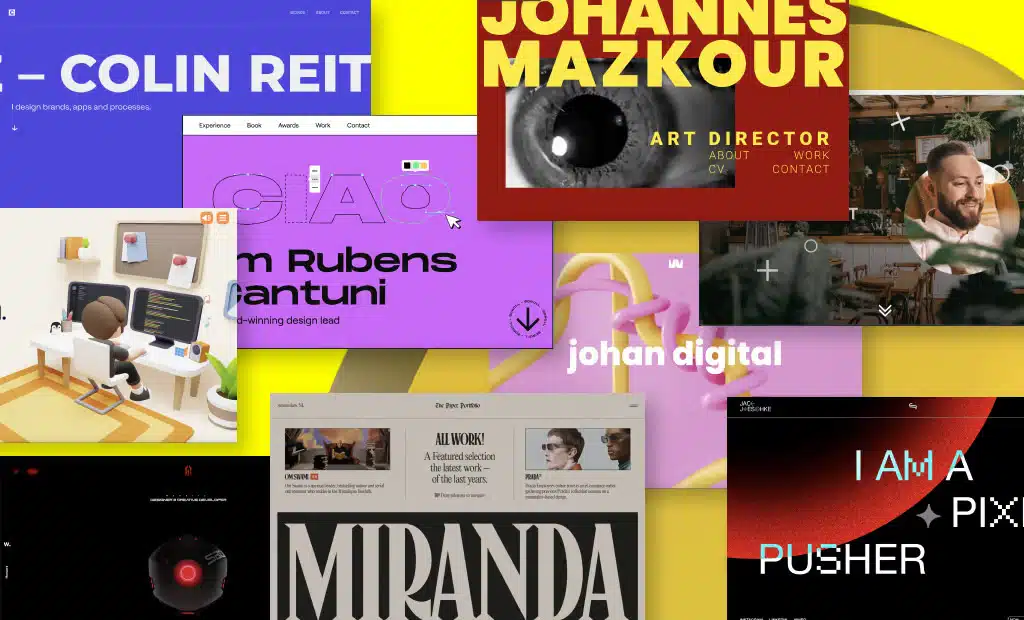 It can be difficult to distinguish yourself from other graphic designers in such a crowded market. We spoke with several hiring managers and experts to learn what graphic designers can do to land interviews and great job offers.
"The role of a graphic designer is incredibly visual, so, of course, it's super-important for applicants to have a strong portfolio of design work that they can share even prior to the interview stage," says Sam Orchard, Managing Director at Edge of the Web.
"An eye-catching portfolio that proves an accurate application of design skills," says Alicia Mula Buitrago, Head of Content Product at Freepik Company. Include relevant personal work if necessary.
"We appreciate that designers do not overlook developing personal projects to strengthen their portfolios," Buitrago added. "These types of projects allow them to best demonstrate their interests, styles, and skills." Experimenting graphically is a great way for artists to learn, but client projects don't always allow designers to do so. Completing a portfolio with designs or illustrations of personal interest, on the other hand, greatly contributes to developing a more defined style and skills."
Is collaboration essential for graphic designers?
"When I hire a graphic designer, I want to know that they have worked with a team and that they have good communication skills," says Ouriel Lemmel, CEO and founder of WinIt. Collaboration is essential, and because there will always be a lot of input from various departments, I need to make sure that we can deal with feedback collaboratively.
"One thing that I believe is sometimes overlooked is communication skills, particularly the ability to interpret a brief and understand negative feedback," says Orchard. We primarily work in digital design, so much of our designers' work is on websites. And, to do so, we must carefully consider what the audience wants and design something that is not only visually appealing but also functional and provides the best possible user experience."
The best graphic designers can see beyond their own preferences and need to understand how their designs will affect the target audience emotionally and intellectually. "That's what I look for when hiring new graphic designers – an understanding of the functionality and strategy of their designs can really set a candidate apart," Orchard added.
What software platforms should graphic designers be familiar with?
"When I look at a resume, I want to see that they have the ability to work with a variety of software programs," Lemmel says. This demonstrates that the candidate is skilled in multiple modes of operation and will be able to handle more projects."
Companies invest in specific design platforms and programs, and it is frequently required that candidates not only have experience but also a high level of proficiency with those platforms. Typically, graphic designers' job descriptions will state which platforms are used at the company. Before applying, make sure to thoroughly read the job descriptions.
"A background in industrial design or engineering, as well as CAD software, is desirable as a product designer," Buitrago adds. UX designers with experience in wireframing, prototyping, visual communication, and user testing, on the other hand, would be in a better position." Knowing how to do a job on a specific platform is usually important.
Will a graphic designer salary be affected by certifications?
"Companies like Adobe have their own certification, in addition to the certification available from other graphic design companies," says Su Roberts, Company Director at Beliebis UK. These certifications not only teach the skills but also expose the candidates to a practical environment by allowing them to participate in one of their projects. This will help to make your resume stand out."
Buitrago, on the other hand, believes that "graphic design is not a profession for which certifications are required," adding that "as design can be studied in many ways, it should be shown with a good portfolio."
Buitrago went on to say, "We greatly appreciate that the designer is interested in learning and improving their skills." This demonstrates that the designer is enthusiastic about their work. We would also appreciate it if the designer indicated that they have taken online courses or expressed an interest in attending conferences or events."
Here are a few graphic designer certifications that have appeared in job postings in recent years, according to Emsi Burning Glass:
Certified in Adobe Photoshop
Adobe Certified Expert (ACE)
Adobe Illustrator Certification
Graphic Design Certification
Certified Graphic Designer
Adobe Certified Associate (ACA)
Adobe Captivate Certification
Autodesk 3ds Max Certified
Omg Certified UML Professional
Adobe Certified Instructor (ACI)
Advertising Design Certification
Adobe InDesign (Certified)
Certifications are an excellent way to demonstrate your abilities. We recommend pursuing certifications from the companies that own and operate the platform in question. If you're looking for "generalized" certifications, keep in mind that a prospective employer may want to confirm the legitimacy of the certification; even if it's just an Udemy certificate of completion for a course, your next employer may quiz you on what you've learned and how you'd apply those skills.
It pays to be a designer
Charging a fair, competitive price for design work is not an exact science, but the figures above should give you a good idea of what to expect. When you first start out as a designer, it can be difficult to determine where you fit on the spectrum. You can avoid settling for less than you deserve if you understand the going rate for design work in your area and at your level of expertise.
Read More: 9 of the Best Free Graphic Design Softwares
---
Contact us, ThimPress:
Website: https://thimpress.com/
Fanpage: https://www.facebook.com/ThimPress
Youtube: https://www.youtube.com/c/ThimPressDesign
Twitter: https://twitter.com/thimpress