Sometimes, you surf the Internet and find out a lot of nice images on various websites. Then, you may wonder "What is Graphic Design" or "Are these eye-catching pictures some kind of graphic design". These examples can be used to illustrate graphic design but it's more than that: banners, book covers, posters, logos, labels, etc.
Exactly, what is graphic design? We will find out the full picture of the graphic design here.
Definition: What is Graphic Design?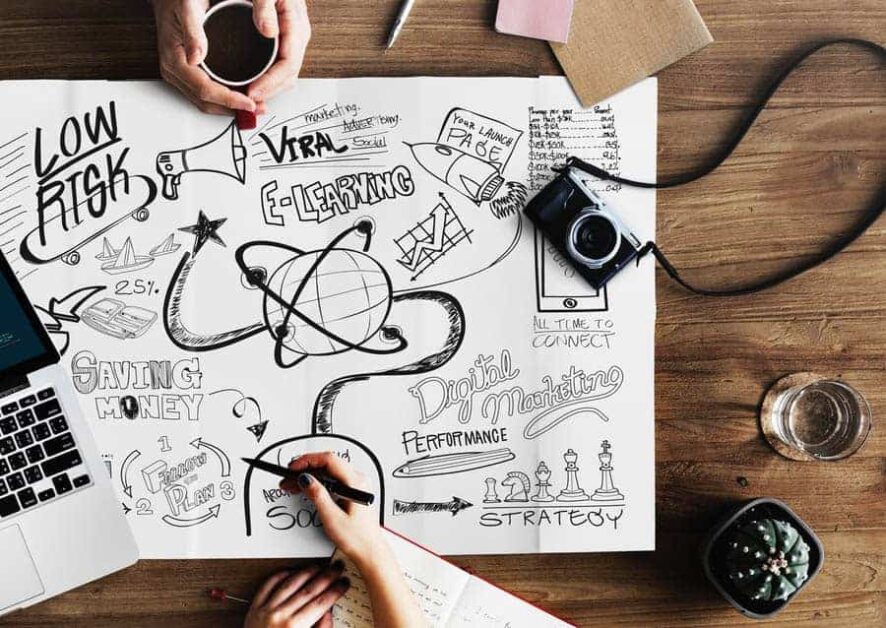 Here, there are many definitions for "What is Graphic Design" or "What is Graphic Designing". Concluding, we can bring out a whole-out definition line: "Graphic Design is the process of making visual content by planning, projecting artistic ideas, and designing textual/imaging content. The graphic design will take textual and graphical factors into various kinds of media."
Since visual artistic communication is very important, a lot of brands have taken advantage of it to connect with the targeted audience and promote & sell products/services. Therefore, graphic design will be the best resolution.
What is Graphic Design: Basic Elements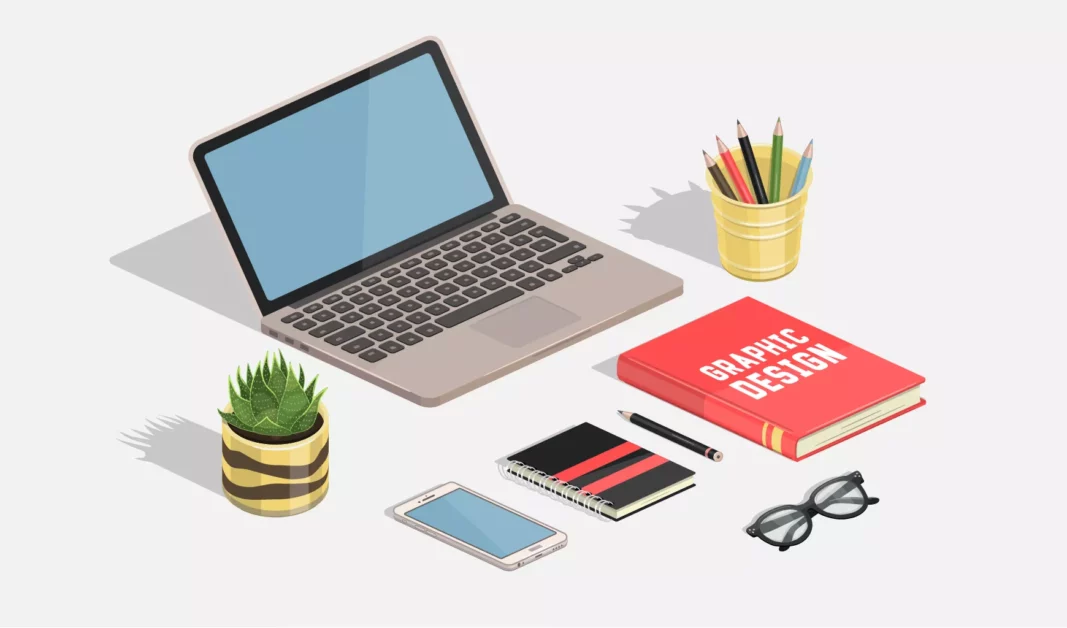 For better acknowledgment, you should be aware of the basic elements before wondering "What is Graphic Design". We can list 'em below:
Typography
Size
Shape
Texture
Form
Line
Those are the basic ones. Besides, graphic designers also follow design principles so that their designs are eye-catching & attractive. The principles help balance and stabilize their work. We also list them below:
Balance
Contrast
Movement
Proportion
Emphasis
Rhythm
Following the elements & principles, you can convert a normal design into a professional graphic design. While experts usually practice these principles, understanding the basic components can help newbies or inexperienced people create great designs. On the other hand, you can break these principles for unique designs since "Rules are meant to be broken". However, you must understand and practice these well before considering breaking 'em.
What Is the Main Goal of Graphic Design?
As has been said before, the main goal of graphic design is to deliver your audience a better view of your work and products. Later, you should consider yourself "What Is the Main Goal of Graphic Design".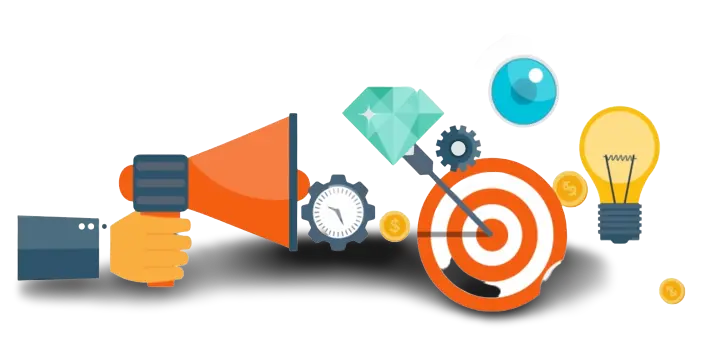 To be more specific, when you see the logo of a brand, that's a graphic designer. Graphic design is the core, the basis of the logos for all brands. Also, think about social media or ads, what do you see every day? Graphic designs – of course! Moreover, it is an essential part of product design, page layout, covering design, and a lot more.
Some statistics proving the importance of What Is Graphic Design:
80% of small businesses consider graphic design as important/very important.
Stands as a 12-billion-dollar industry in the USA.
Claimed to be important to the marketing strategies by 50% of marketers.
Pages with appealing infographics are 30x times more attractive to the audience than a text-only article.
Posts/pages with visuals (images/videos) every 75-100 words receive around double/triple pageviews and shares.
Different color schemes will bring out different feelings/emotions in the visitors.
Yeah, that should be all if someone asks you "What Is Graphic Design Used for".
What Is Graphic Design: Different Types
Thinking you have some essential knowledge about Graphic Design What Is It, let's find out What Is Graphic Design Major. Some of these models, you may not think belong to graphic design.
1. Brand Identity
Brand identity is the most identical and important type for all businesses. No matter how many types of graphic design your company uses, brand identity design will always be the main role in your business success. A brand identity design will consist of:
Logo (brand, company, or specific products)
Color palette
Typography (fonts)
Patterns
Brand guidelines
You can see an example of our logos below: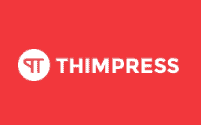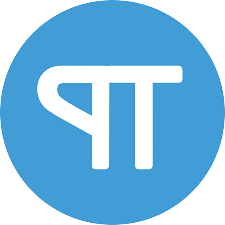 Indeed, graphic designers should keep the intention of graphic design trends up-to-date to keep their customers around them.
2. Advertising and Marketing Design
Marketing & advertising design is the type of graphic design that we observe on social media, advertisements, and sites – both online & offline. There, you can see an Education WordPress Theme advertisement, a brochure at a shopping center, all billboards you pass while running on a highway, or business Facebook graphical ads – they are just presentative of the ads & marketing design aspect. You can make use of marketing design tools to promote your brand/product.
Social marketing and advertising designs spread the word/image so that more people can know and reach you or your brand. Since reaching the right audience is an essential element contributing to successful brand marketing, the best way to do that is with graphic marketing materials specially designed to tell your brand's story and milestones. When your audience is aware of your social graphic media posts and ads, you can continue with some graphic newsletters.
Plus, here are some social marketing graphic designs:
Brochures
Posters
Event promotions
Social media graphics
Blog graphics
Online ads (Facebook, Google, Twitter, etc.)
Newsletters
Infographics
3. Product Graphic Design
Product graphic design or product design involves in overall & certain design of a product and how that product is displayed publicly. Of course, you can make product designs for any product from a shirt to the full design of a car. For instance, at ThimPress, you can see some product designs of Themes & Plugins.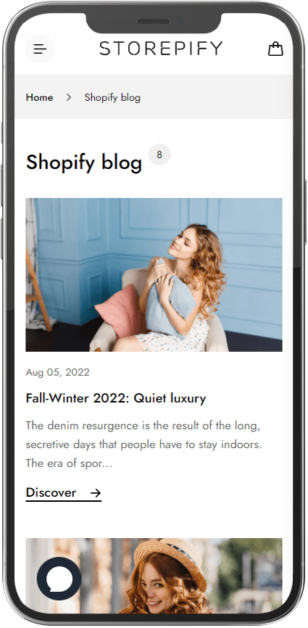 Product designers have to make sure that the products they create work well for the end user. Sometimes this involves reinventing the wheel on products that people already use and love while other times it can be helping to design something completely new.
Product graphic designers should be aware of the effect that the product delivers to the end user. Therefore, you should redesign that product's product design or create something 100% new.
4. UI design
User Interface design or UI design will focus on designing websites, apps, software, and other online programs.
Here, the designer must understand how to design an excellent visual interface while making sure that users can easily navigate and use it. At ThimPress, we have designed the homepage well so that you can simply use it without any difficulty.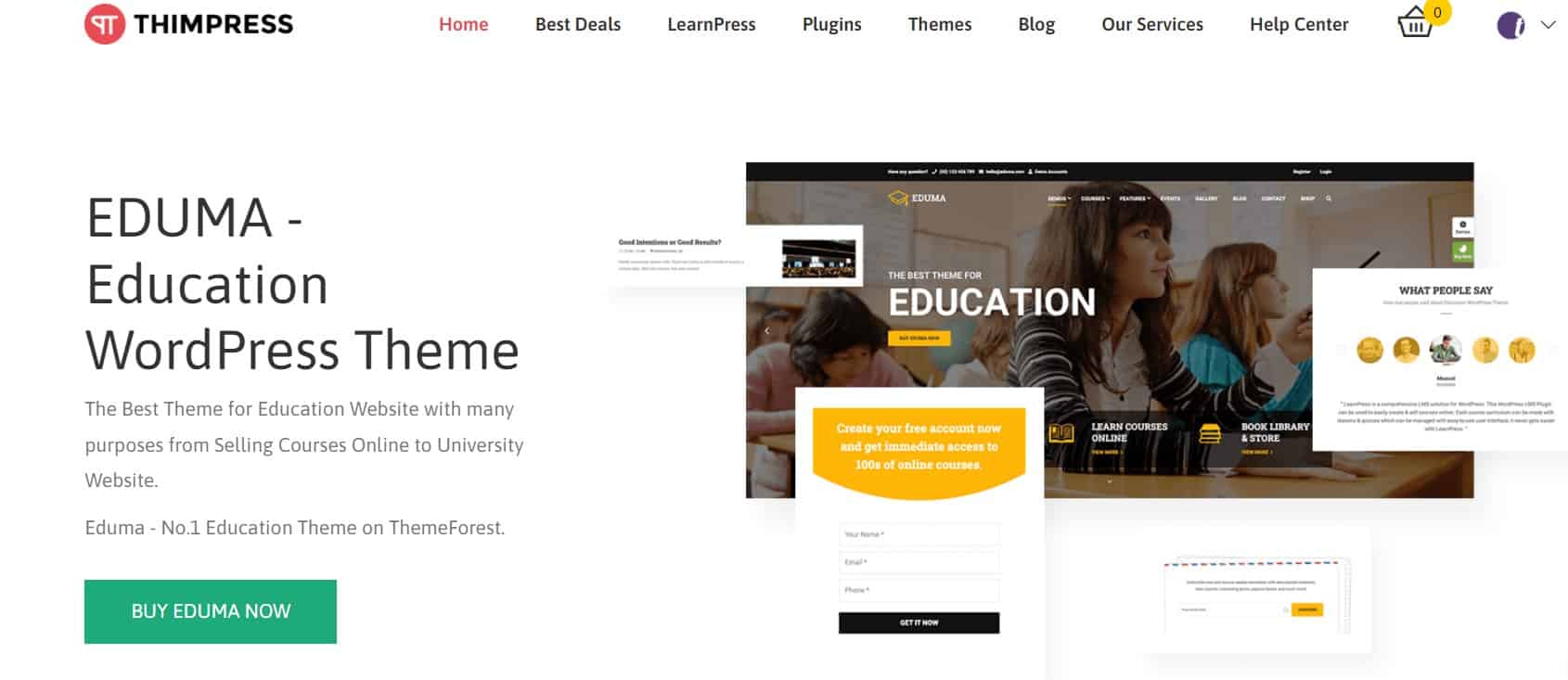 5. Packaging Graphic Design
Sounds a little weird? Yeah, kinda. However, this is one of the best odd ways for you to raise your conversion rate. When you compete with other competitors on a product or a field, you must do something to make yours unique. Packaging design can do that simply.
Whether you proceed to promote some unique packaging designs or make a new design, making some packaging designs will be the key to victory.
For instance, take a look at this packaging design model. Getting creative designs can make customers tend to choose yours instead of theirs – just because it's different but more eye-catching!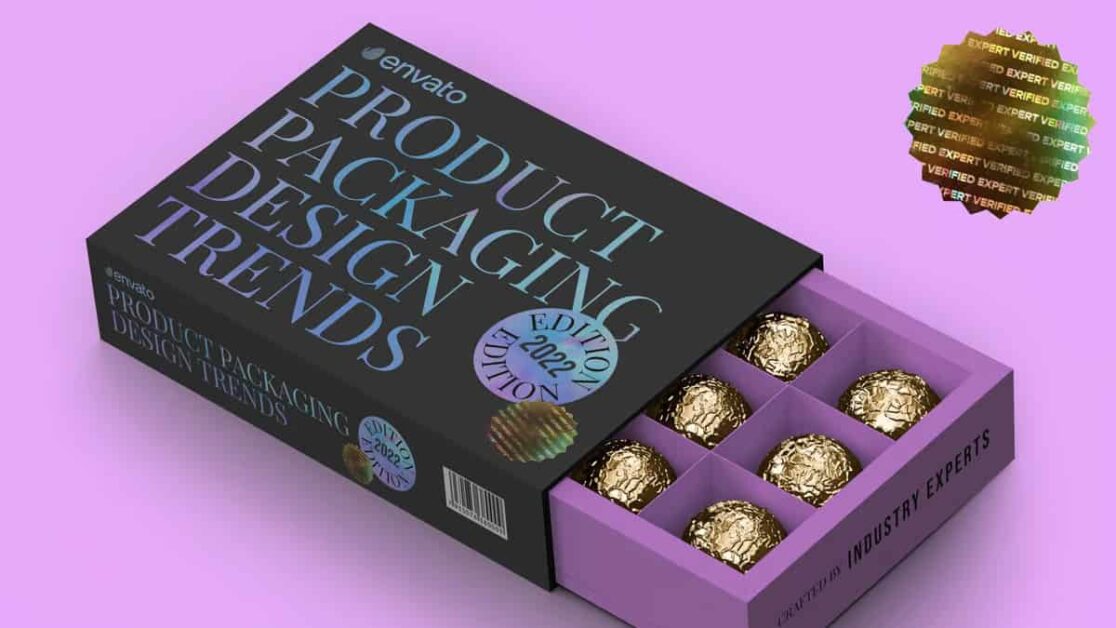 6. Typeface Graphic Design
Now, take a look back at our ThimPress logo above.
What do you see, texts and fonts? Yes, you are correct, and it is a type of graphic design called Typeface design. A typeface design font should be chosen carefully based on the purpose of the website or the product.
Nowadays, some special fonts are created by brands that love to stand out from the crowd. For example, Samsung has its own SamsungOne font.
7. Illustration Graphic Design
Illustration design is the type of design made in professional designing programs using a touchscreen and stylus to draw the elements & turning 'em into graphic design. Further, this technique is used a lot in web & blog design. Of course, each designer will have a different style & process.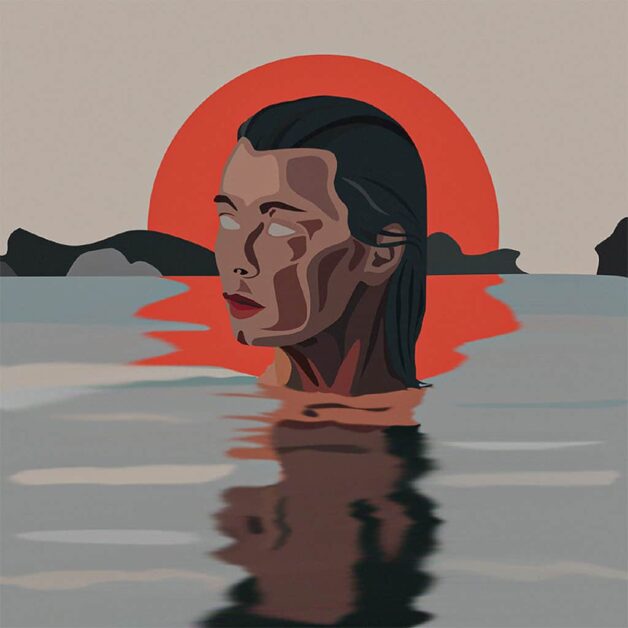 The illustration is a popular graphic design trend that likely won't be going anywhere for a while, especially given how outstanding and unique illustrations can be.
8. Animation Design/Motion Graphic Design
Lastly, motion graphic design or animation design is the type of design that helps you create video/GIF design. For example, this is a GIF design of our theme Storepify: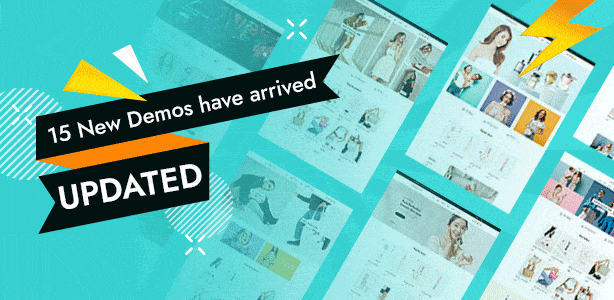 It will require special widgets and the ability to make something move in the design literally. However, a GIF will be 2.4 times heavier than a normal image such as JPG so you should consider using them to increase your site's loading speed.
What is Graphic Design: Where to Learn?
Ah, a good question! We will answer it now alongside "What Is Graphic Design in High School" and "What Is Graphic Design in College".
Usually, there are graphic design classes for learners from high school to college. There, you can learn the principles of proper typography & design while making great digital logos, banners, newspaper layouts, etc. with professional Adobe software (AI, PTS, Lightroom, and more). A basic graphic design course should consist of:
Basic Principles of graphic design
Basic elements of graphic design
How to use them properly
Making digital designs
Popular Graphic Design Jobs & Opportunities
You may concern "What is Graphic Design Used for" and we have offered you an answer to that. To be more clear, people working in the graphic design field will help us resolve the questions much easier.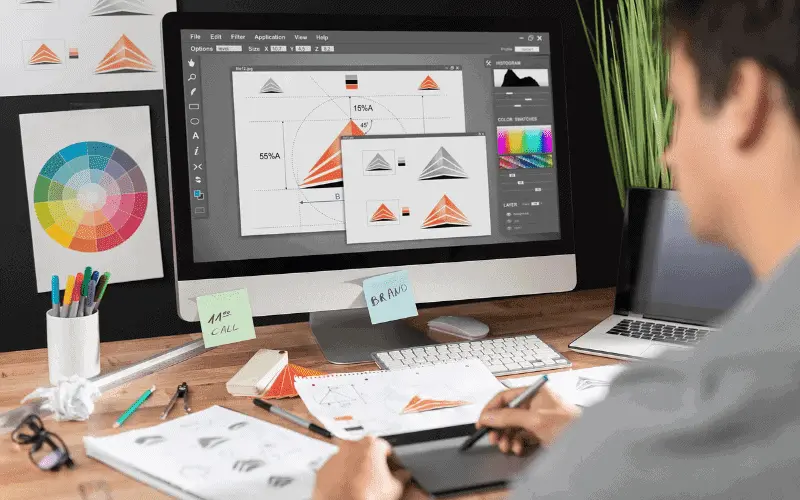 In this decade, we are witnessing a major change in the design field: The need for "traditional" graphic designers (working for paper newspapers or print publishers) has decreased significantly while there has been a dramatic increase in the number of modern digital graphic designers. The main reason for this raise is that organizations and businesses need to increase their digital presence anywhere they can.
These are the most popular graphic design jobs:
Graphic designer
UX/UI designer
Art designer
Website designer
What is Graphic Design: Best Tools for Graphic Design
To proceed with a graphic design, the designers will need to have at least 1 graphic design software which can be used to draw, edit, and view the designs. Depending on the software, designers can make illustrations, develop multimedia, edit pictures, or format layouts.
The most common software for What Is Graphic Design that we have reviewed are:
Adobe Photoshop (PTS): We are no longer strange to the term "Photoshop" from this app. It's standard for handling images & digital art, and you can also use PTS for 3D photos and video.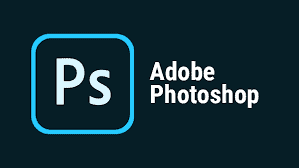 Adobe Illustrator (AI): You can use AI to make vector illustrations, logos, graphics, or fonts. Besides, AI shares many features with PTS so you can use both of them to continue your work without losing the picture's clarity.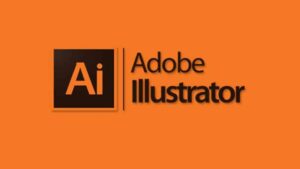 InDesign: InDesign is a program made for designing, especially page layouts. You may use InDesign to organize text, place images, create layouts, and make files in various formats.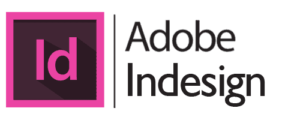 Besides, the physical tools used by the designers are:
A computer
Pen & paper
Tablet & stylus
Camera
Storage device
What is Graphic Design: Make Your Future in the Graphic Design
From what we have just delivered above, "What is Graphic Design" is not just a simple question, since there are so many ways to use graphic design: make business illustrations or even do business in the graphic design field. However, you will decide how to use it or even your future career in this design field.
Read more: How to Change Shopify Theme without Losing Your Content
---
Contact us, ThimPress:
Website: https://thimpress.com/
Fanpage: https://www.facebook.com/ThimPress
Youtube: https://www.youtube.com/c/ThimPressDesign
Twitter: https://twitter.com/thimpress