Email marketing is essential for any e-commerce business. We have decided to share simple HTML email templates free that you can use. Each HTML Email Template here is mobile-friendly, responsive, and free for both personal and commercial use.
As in the physical world, the business aspects of the web are closely connected to marketing. Marketing is considered the act of making sales depending on the promotional abilities, values, quality, and functionality of the product.
Online entrepreneurs can use a variety of marketing strategies. Email marketing is among the best-known methods of marketing online today, along with search marketing, blog marketing, paid advertising, and referrals from others. The art of advertising and sales involves using email marketing services.
A few believe that it's as simple as creating an email list, having recipients sign up for it, and then sending them deals all day long. On the lesson of mistakes, many email marketers write and send emails to all of their subscribers; however, they forget the significance of email personalization and the benefits it can bring to your business.
So let's dive in and pick an email template HTML you like!
Best Free HTML Email Template List
Sendinblue – Fantastic HTML Email Template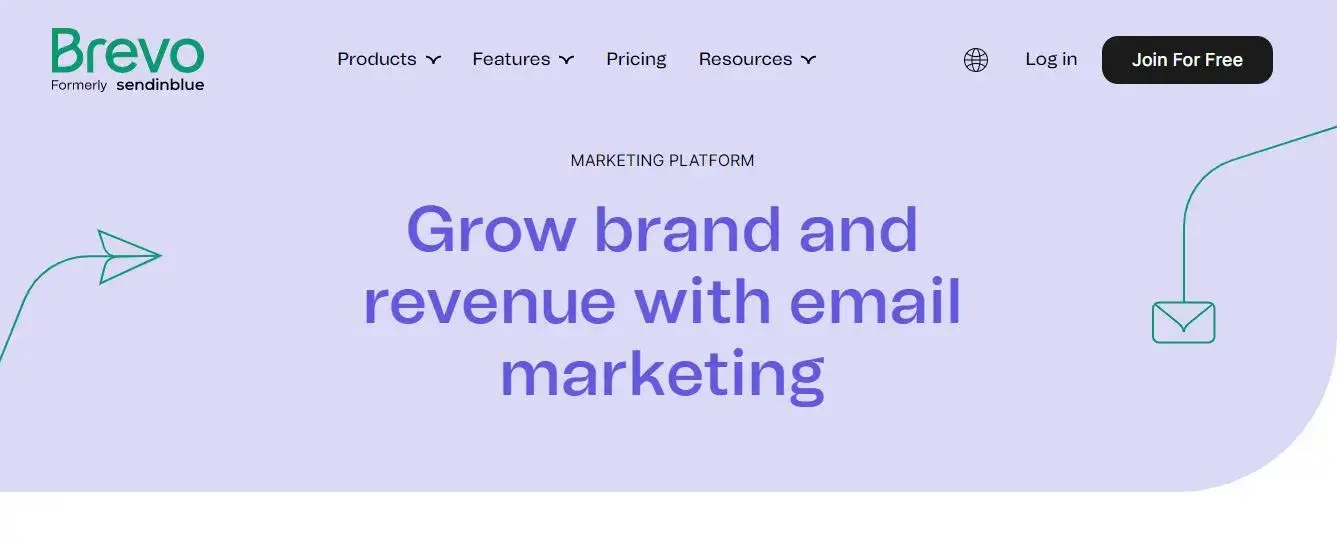 Try Sendinblue
SendinBlue offers dozens of pre-made HTML email templates from which you can choose a template to customize with a drag-n-drop builder. What's fantastic about this email template is that it features a complete email marketing service with the industry's highest email delivery rates.
Omicron – Responsive HTML Email Template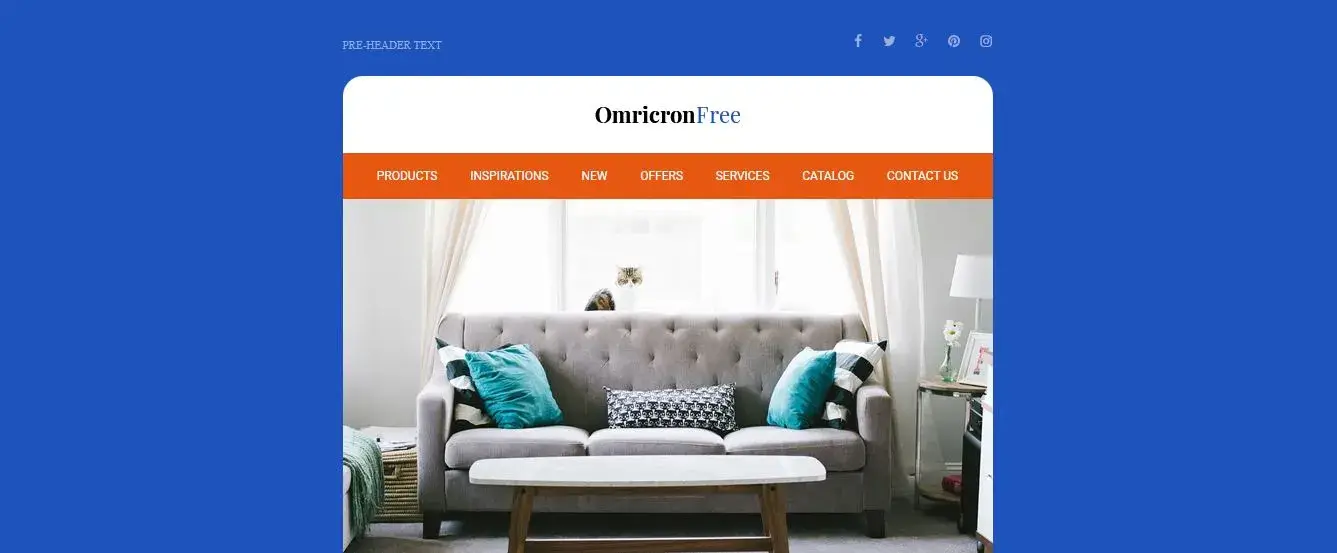 Try Omicron
Omicron comes with a responsive HTML email template that works well for a variety of business purposes. It adapts to smartphone and desktop devices beautifully so that anyone can get the most out of your email. For example, you can use Omicron to share videos, events, gigs, the most recent blog posts, and other exciting content with your viewers.
Also, you can additionally include a footer and link the template to your social media platforms. Then don't forget to add any other useful information to benefit your subscriber. You can certainly enclose the pre-header text part and customize the beautiful HTML email template to your branding rules. Don't hesitate to download and try it out now.
Good Ol' Bakery – Restaurant HTML Email Template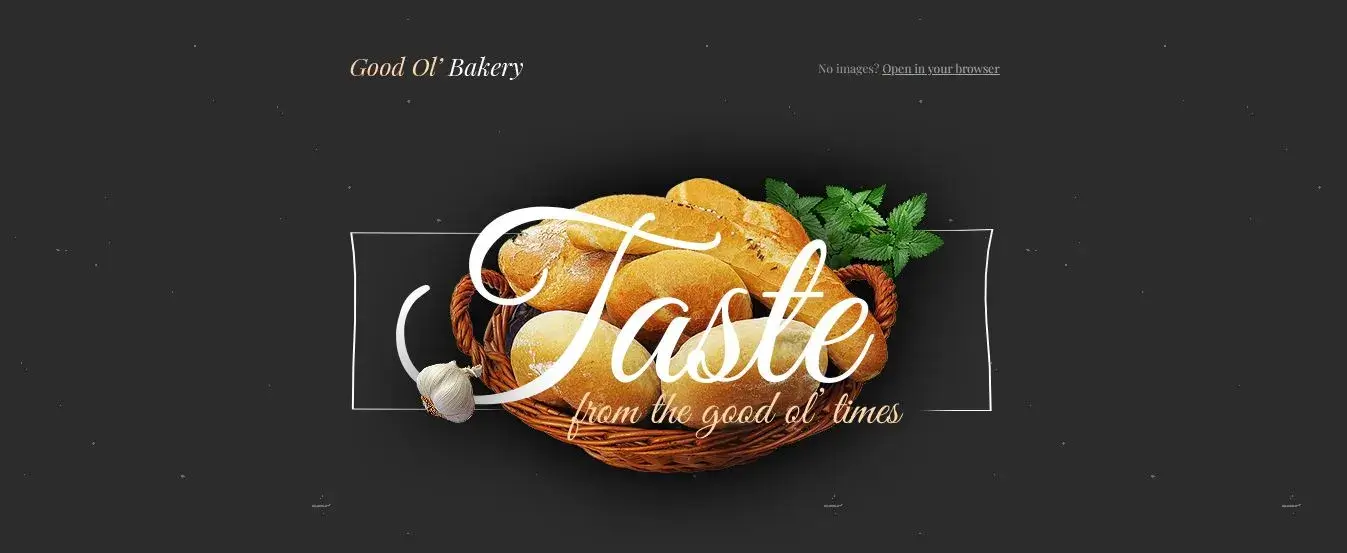 Try Good Ol' Bakery
Are you the owner of a bakery, cafe, restaurant, bar, or other food-related business? If so, Good Ol' Bakery is one of the simple HTML email templates free for you. Good Ol' Bakery comes with a trendy and mobile-friendly design. Hence, it'll easily attract audiences' curiosity, of course, helping to increase the click-through rate.
The elegant and strategic subject line, together with the Good Ol' Bakery, will lead to a winning email campaign. Furthermore, it has a dark layout that is both engaging to the eye and elegant. The design also works well with eCommerce platforms and can be used for something entirely different.
Zeta – Multi-function Email HTML Template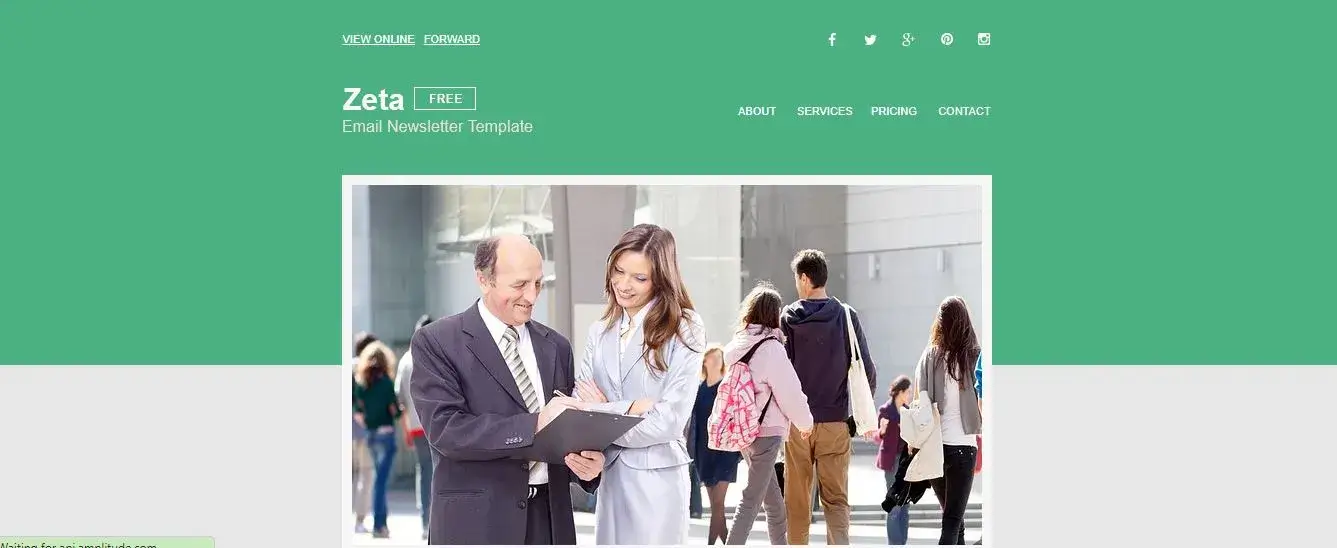 Try Zeta
Zeta is a cool-looking, adaptable, and multi-function email HTML template that is perfect for all businesses, such as retail businesses, enterprise businesses, digital agencies, or online stores. You can easily tailor Zeta to your needs. Surely, your newsletters will become more engaging and professional
Moreover, Zeta includes blog post excerpts, timelines, testimonials, social networking buttons, and more. This HTML email template is also designed to run on mobile devices, desktops, and laptops. Zeta achieves its aim. When you plan to send out an email blast, be confident that your subscribers will love the expertise you bring. Get Zeta and give it a try now!
Shopilicious – Free HTML Email Template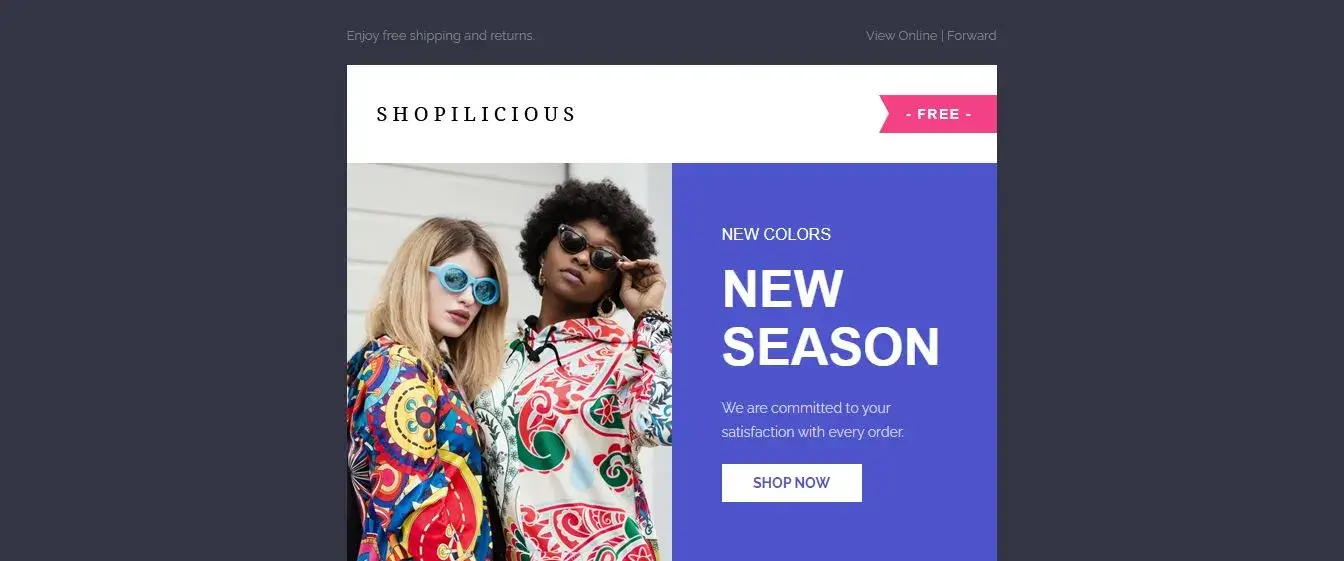 Try Shopilicious
As the name says, Shopilicious is an excellent idea for online store businesses. It's a free and responsive HTML email template that lets you make stylish, sophisticated, and appealing newsletters. You can save time and effort by using ready-made templates. Download the eye-catching Shopilicious and put it to use now.
Furthermore, Shopilicious comes with beautiful colors, fonts, different sections, call-to-action buttons, social media buttons, and coupons. You can use Shopilicious to customize almost any part of your template and see the adjustments right away. So let's boost the revenue potential of your online store with regular email blasts and grab more orders. On the other hand, you can create an online store with Shopify with ease.
Be Shoppy – Fashion HTML Email Template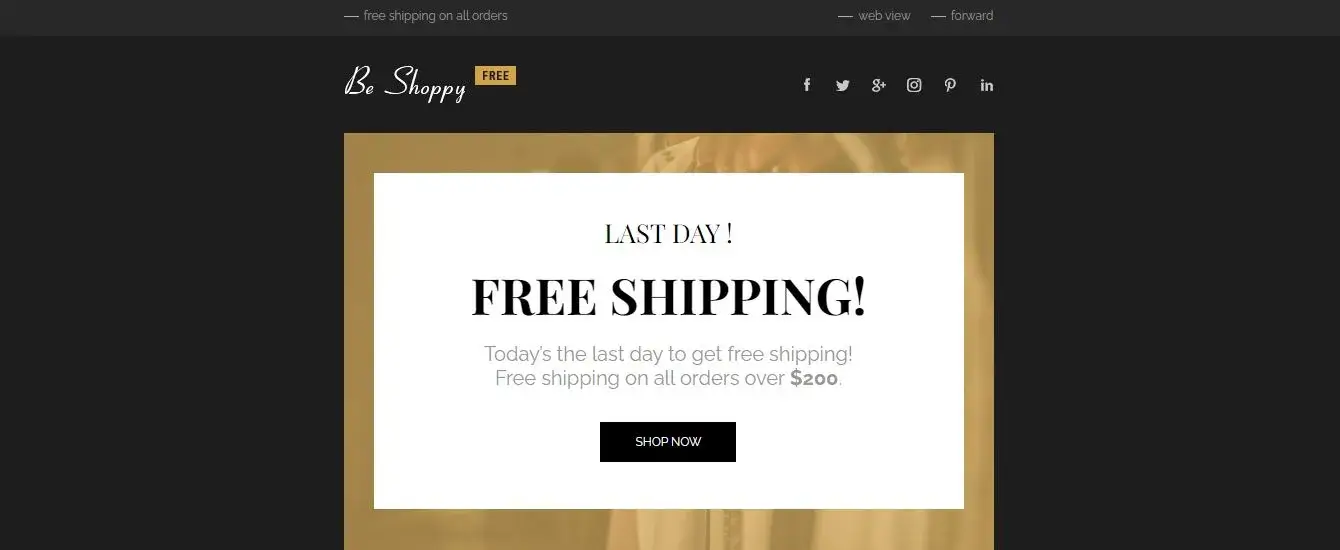 Be Shoppy is a very cool HTML email template with features for creating sophisticated online stores. It is best suited for fashion, clothes, and apparel, but Be Shoppy can also be suitable for other online marketplaces, such as jewelry, furniture, bags, shoes, and accessories. The engaging black and gold layout exudes sophistication and performs the job correctly.
Be Shoppy's email newsletters are great ideas for outlets and high-end brand names. Of course, it is mobile-friendly and adaptable to all devices like computers, smartphones, laptops, etc. Download the free Be Shoppy now and see the magic happen!
Colorlib Restaurant Email Template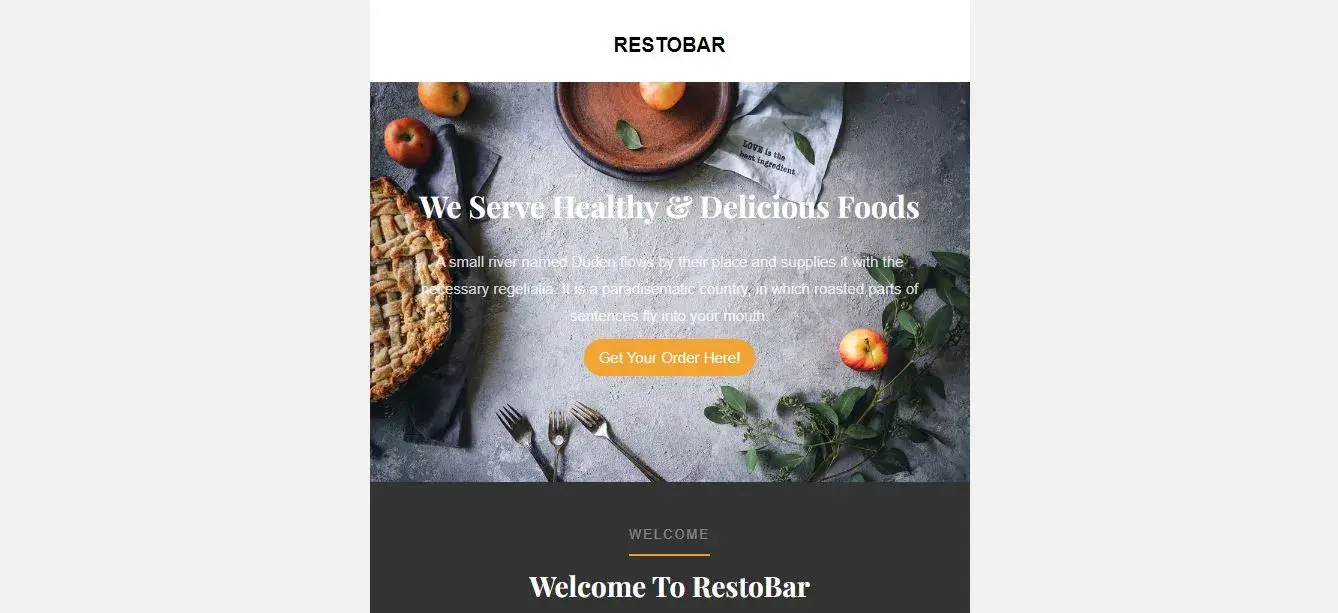 Try Colorlib Restaurant Email Template
This is a versatile and excellent HTML email template for restaurant owners and can be used for food-related purposes. Also, it's ideal for email marketers who love testing and analyzing the performance of their campaigns. If you're about to open a diner or have a special cocktail hour deal to offer, use this style and see how your latest newsletter affects your subscribers.
Colorlib Corporate Email Template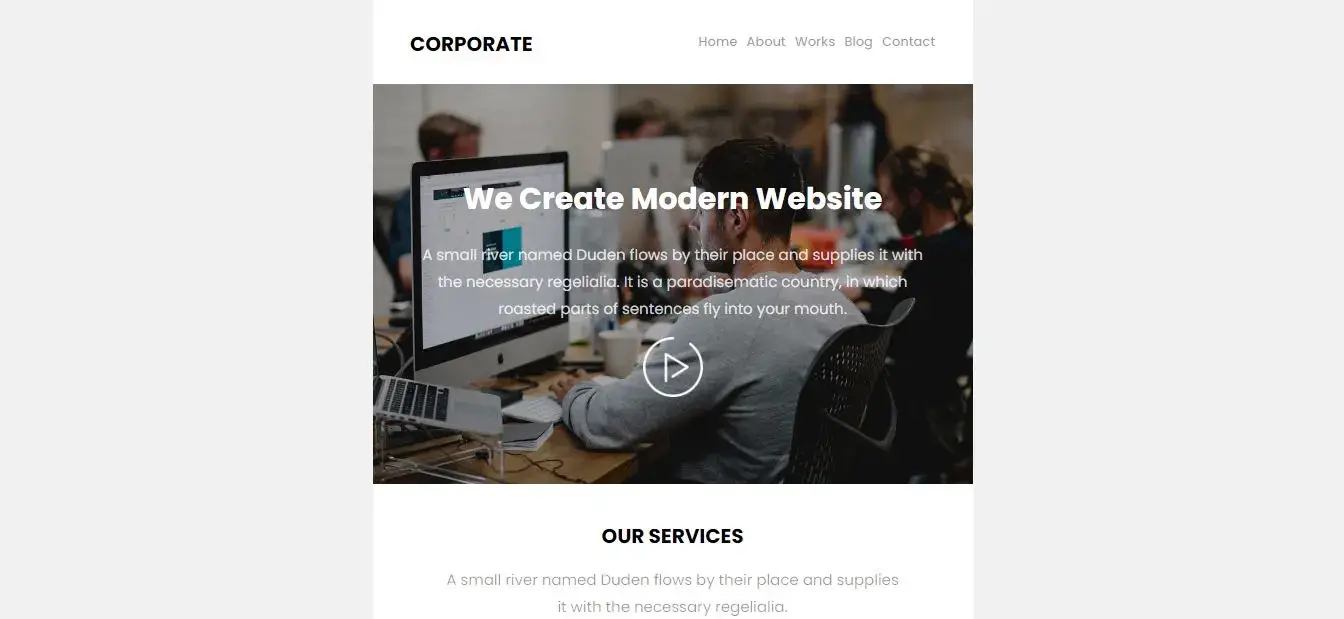 Try Colorlib Corporate Email Template
Gaining new leads is critical for any agency, portfolio, personal, or corporate business. Especially, if they don't convert right away, you should collect their account information for promotional offers. This email marketing template is ideal for businesses of all sizes.
This HTML email template can be used as an introduction email as well as further down your funnel to promote various services and products. Additionally, you may also link it to different sections of your page in order to provide what they want right away. Its simple design, combined with quality content and call-to-action buttons, is all that is required to keep going.
Colorlib Portfolio Email Template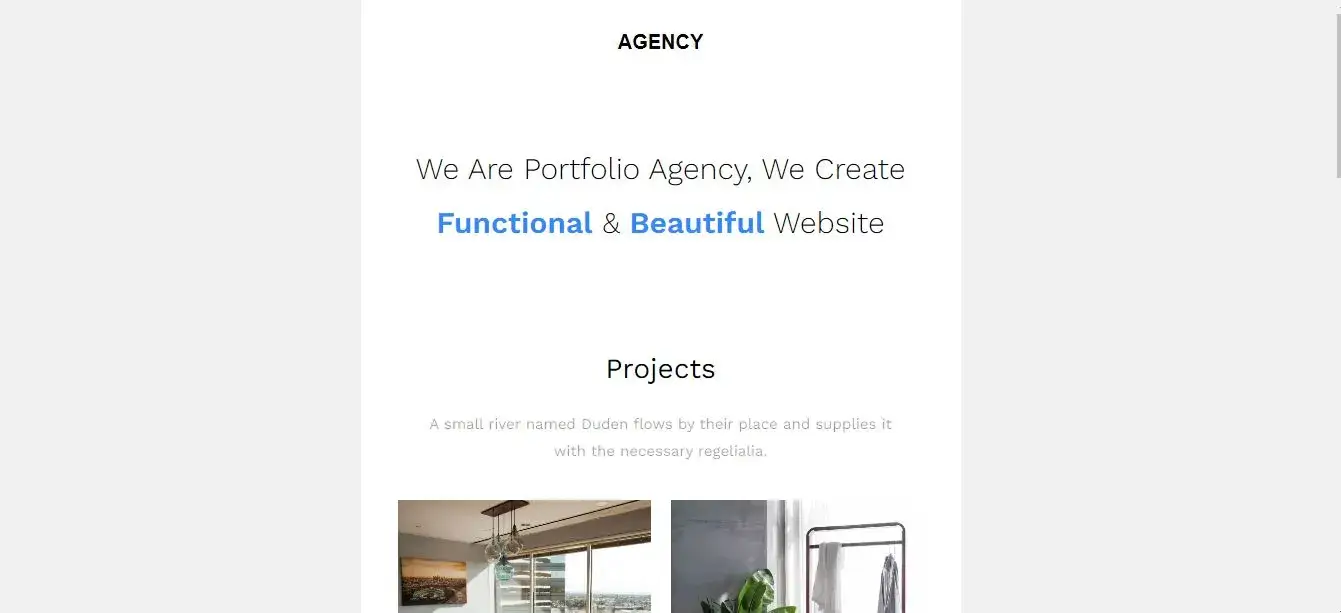 Try Colorlib Portfolio Email Template
If you own a list of digital and creative companies, web development agencies, and freelancers, you should keep them engaged with great information they won't be willing to turn down.
Instead of designing a new email template from scratch, you can try and use it quickly. Even if you want to modify this HTML email template to meet your brand's needs, it's possible as well. The result will look great on any device, from smartphones to computers. Thanks to the minimalistic approach, the user experience is distraction-free user experience. Also, it is available to you at no cost.
Colorlib Blog Email Template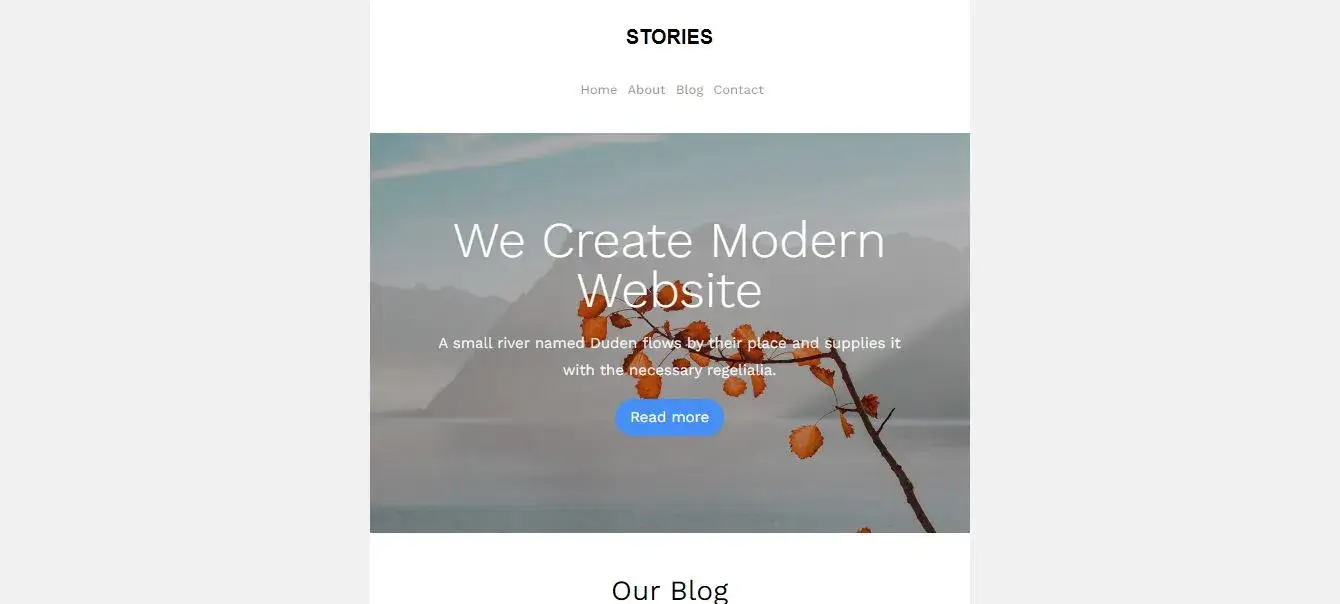 Try Colorlib Blog Email Template
As its name implies, this HTML blog email template is great for blogs as well as online magazines. However, you are free to use it for different purposes and projects to keep your email subscription current and engaged.
Share your most recent blog posts, most popular articles, and other things that are beneficial to the end user. You may also include blog post excerpts to give readers a taste of what they might expect. Get your imagination alive, and then create clever email marketing strategies to grow your online blogging or magazine business.
Colorlib Travel Email Template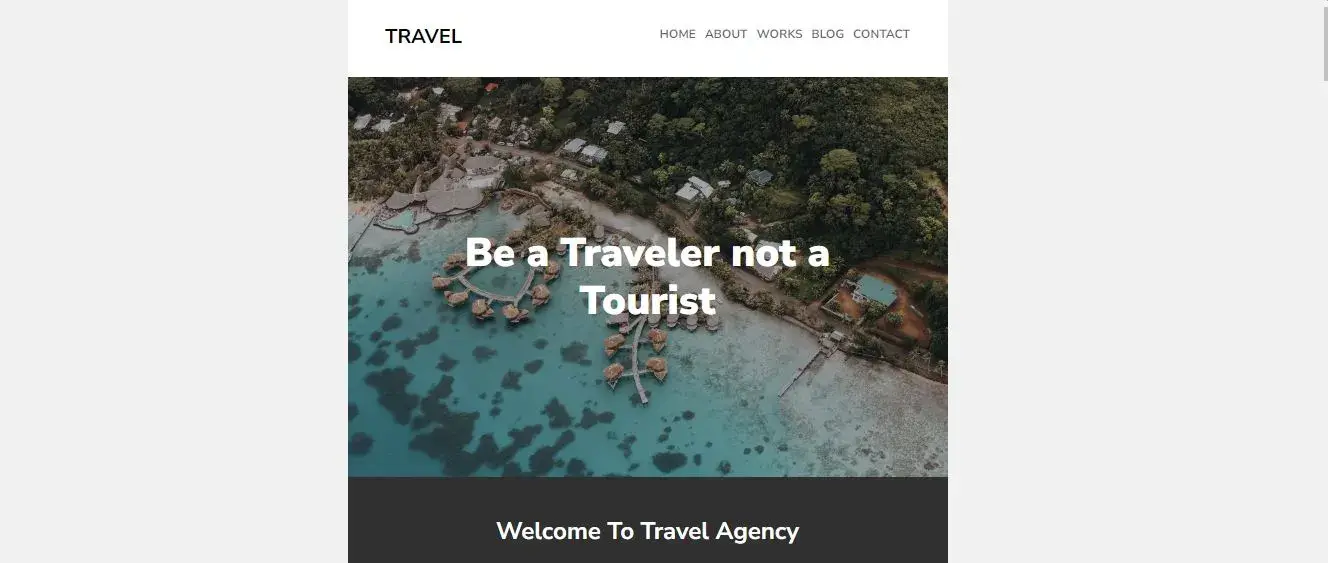 Try Colorlib Travel Email Template
Consider this Travel HTML Email Template if you're a travel agency, travel operator, tour company, or even a travel blogger. It was designed with responsiveness in mind so that it could be read from any device with a minimal look.
With this template, you can use it easily and send new deals and updates to your travel email list on a frequent basis. Of course, they're obviously interested in your business if they signed up for your newsletter. So all you have to do is maintain your email blasts in your expert style.
Colorlib eCommerce Email Template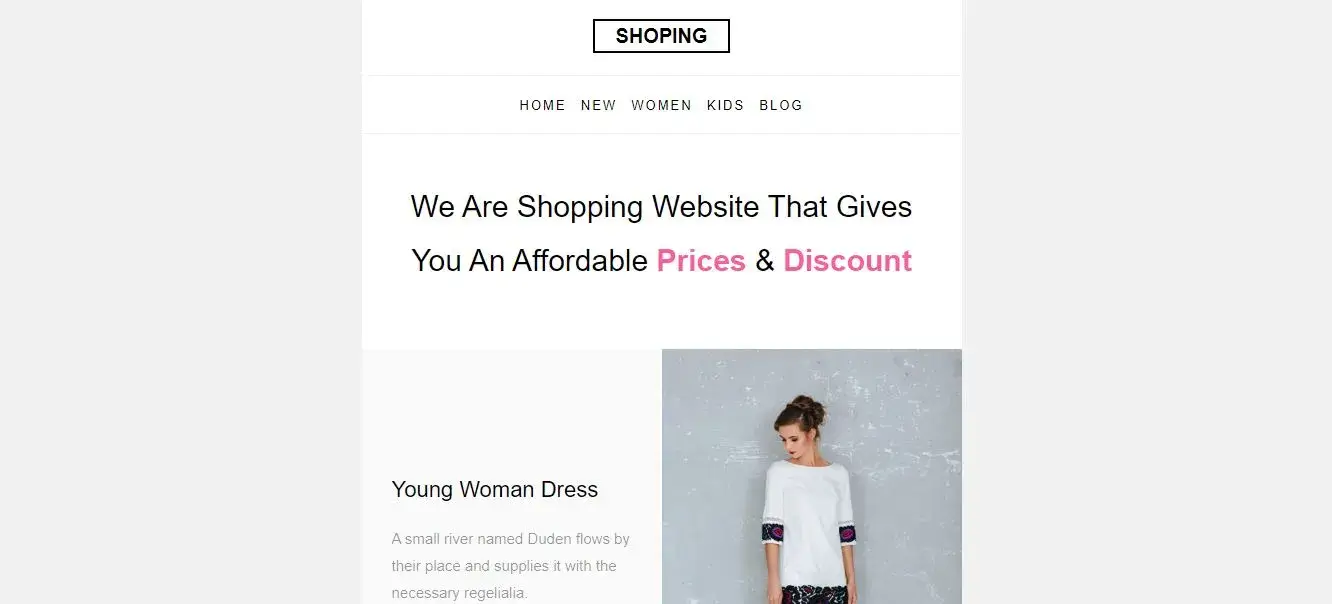 Try Colorlib eCommerce Email Template
Branded email newsletters are useful if you own an apparel or fashion store. With this wonderful HTML email template, you can express yourself and attract everyone's attention instantly. It is a clean, sophisticated, and stylish solution for displaying your latest drops and products on sale. You can use the template in any way that best suits your requirements and interests. However, leaving it exactly as it is will produce immediate results.
Moreover, the template can be linked to various sections/categories on your webpage. You also include different products with short descriptions as well as a call-to-action. At the bottom, you'll also notice social media icons and an unsubscribe button. Make it yours right now; it's completely free. In addition, you can refer to some WordPress eCommerce themes to build a website if you're interested.
Colorlib Email Newsletter Template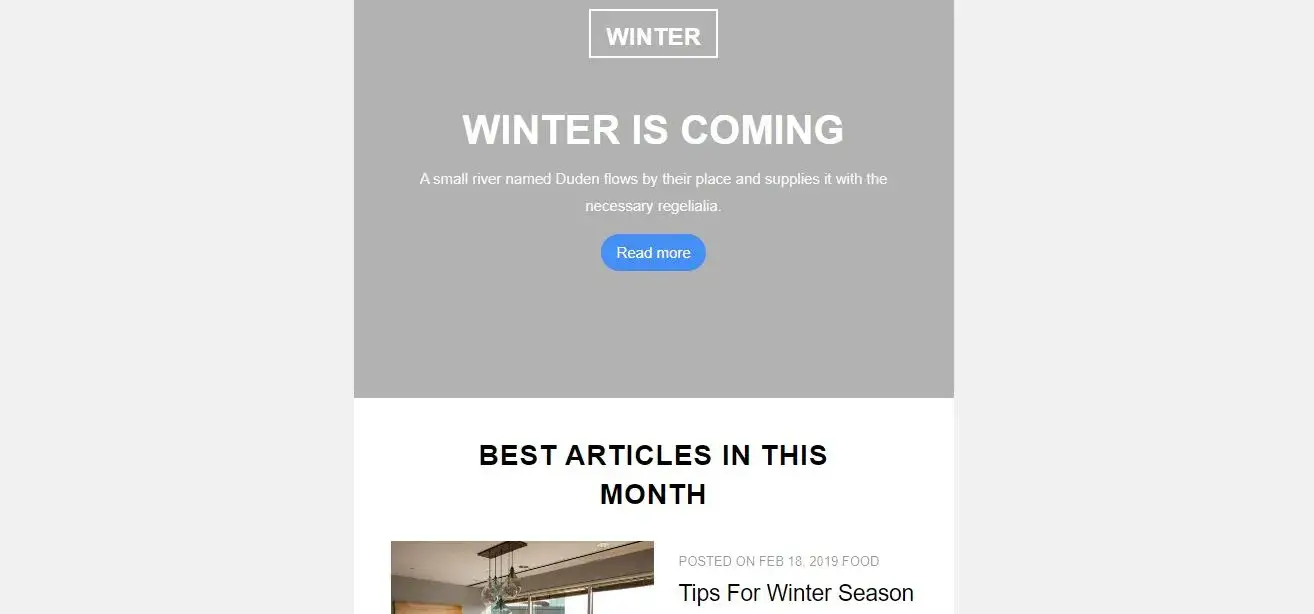 Try Colorlib Email Newsletter Template
It is a fantastic HTML email template to use if your business is about tourism and traveling. To be completely honest, the platform works with various goals and intentions. It allows you to easily customize it to your needs since the content will determine the main purpose of the template. Install this beautiful design right now and easily modify it to your taste with no hassle.
Email marketing might be extremely profitable, whether you run a blog or a full-scale online business. With email marketing, you can increase traffic and conversions while also increasing brand awareness. Add amazing imagery, write excerpts from your posts, and attract your subscribers with appealing headlines that spark curiosity and urgency.
With this email HTML template free your audience will surely enjoy your content. You can make it unique and memorable. Try it out and see how it looks with your signature style.
Playground from ZURB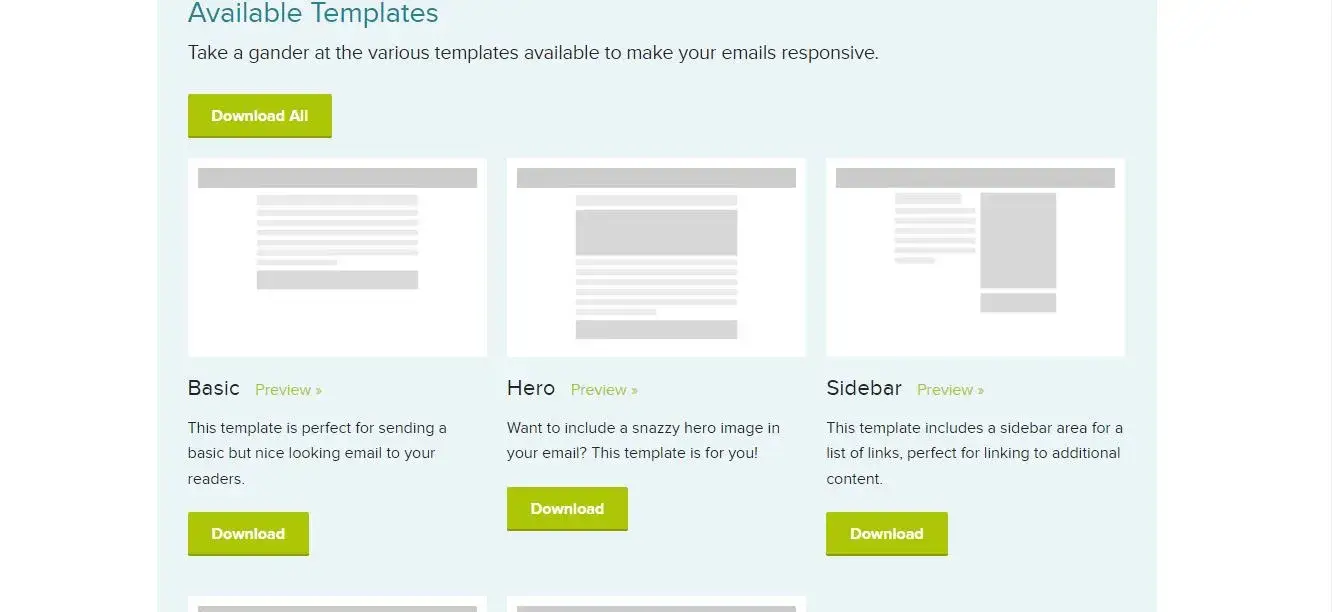 Try Playground from ZURB
If you have heard about the HTML5 Framework Foundation, you might know ZURB. It's a very appealing HTML foundation email template and is also used to run the Ink service. Playground from ZURB provides 5 individual email templates that are highly adaptable to responsive needs.
Those templates include completely separate stylesheets as well as HTML documents when you want to make changes to each design. These templates might also work great for any major email server available on the web right now. You would almost surely search for a service using these templates unless an email service (such as MailChimp) can assist in combining both HTML and CSS in a single file when you're sending an email.
Mosaico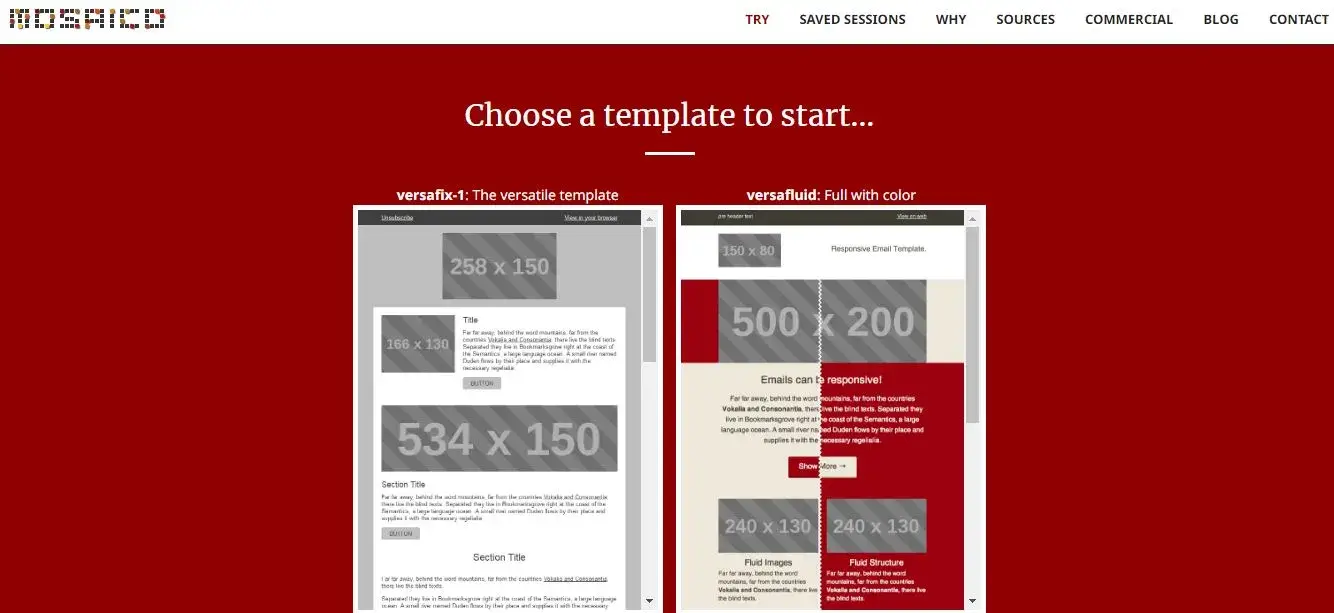 Try Mosaico
Meet Mosaico, one of the greatest email-creation platforms that allows anyone to create responsive email layouts within a few minutes. Mosaico provides its users with features such as custom element control and general design adaptability. These enable you to customize the designs with a click of a button. You may even manage your custom HTML email templates with ease by preloading them within the Mosaico platform.
In addition, it's an open-source platform, and everyone is encouraged to join in on making the project stronger and more effective. What's more? Mosaico is compatible with a variety of email clients and screen sizes. Get Mosaico now and make it yours!
Dyspatch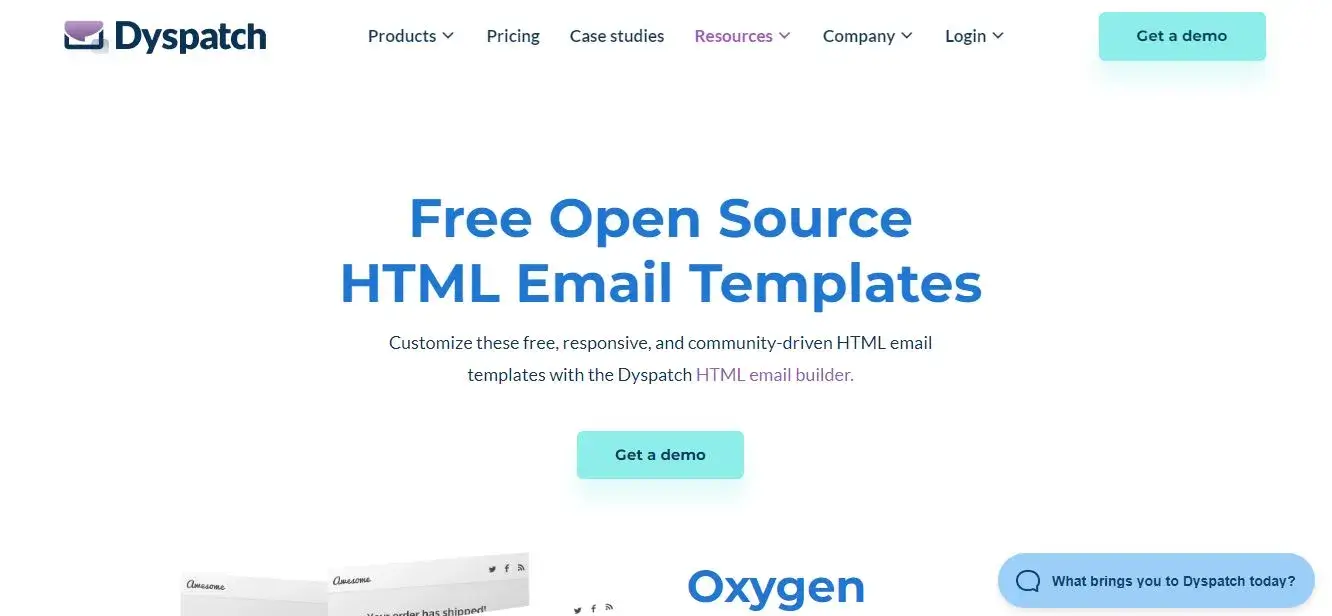 Try Dyspatch
Dyspatch is the most famous email marketing tool which enables marketers and bloggers to create and advertise their templates in a user-friendly email marketing environment.
Dyspatch provides 10+ responsive and flexible HTML email templates for you to use in thanking the marketing community. You can modify and tweak the templates as you like since they are open-sourced. Furthermore, those are free, but we have to alert our readers that they seem restricted to some templates that involve mailing invoices to your buyers.
Campaign Monitor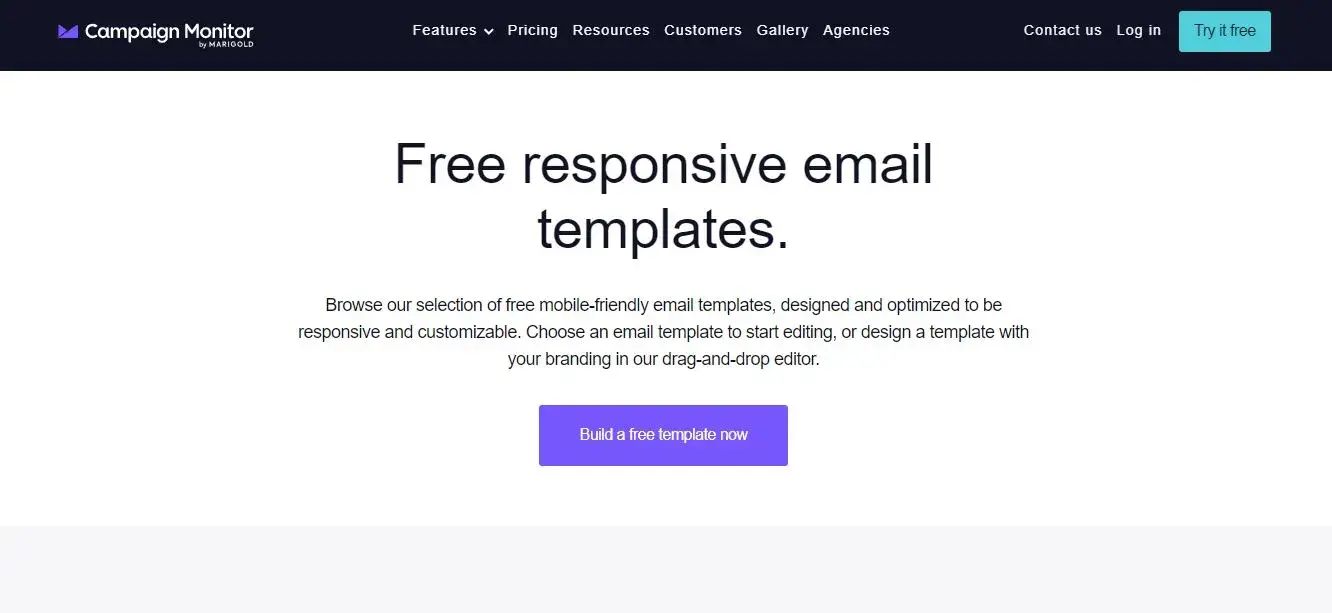 Try Campaign Monitor
It is a reliable email marketing service that assists many online marketers in achieving the best results with their email lists. It handles tasks like email testing or intuitive email-building interfaces, and it's also a widely recognized HTML email template provider. You'll find over 20+ mobile-friendly email templates that will fit almost any situation imaginable such as deals & offers templates, newsletter templates, event templates, and so much more.
Passion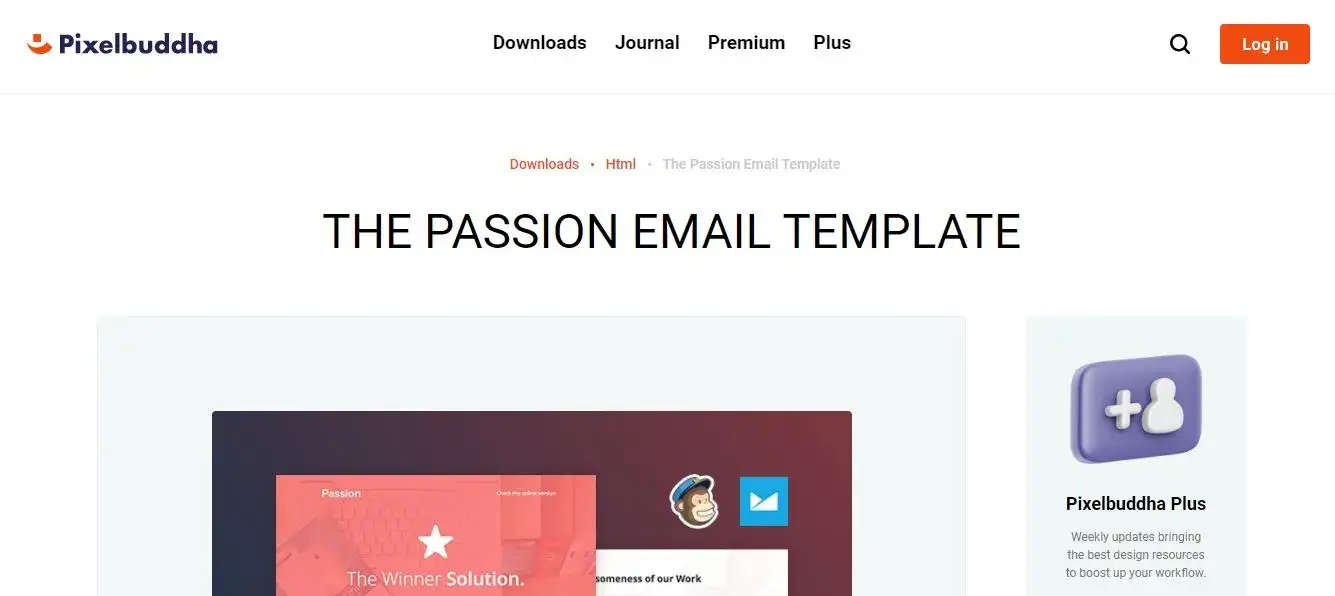 Try Passion
Passion is an elegant and powerful HTML email template. It will wow your recipients with its sleek and modern design. You can separate each element of this pre-made template and choose whatever you want for your email newsletter creation. Passion's extensibility is so vast that it may appear at times that you are mailing an actual website template to a person via email.
Read More: HTML for SEO: A Beginner's Guide
---
Contact us, ThimPress:
Website: https://thimpress.com/
Fanpage: https://www.facebook.com/ThimPress
Youtube: https://www.youtube.com/c/ThimPressDesign
Twitter: https://twitter.com/thimpress