WordPress page builders are suitable for anyone to process. Still, WordPress drag and drop page builder is the most popular because of its flexibility and convenience. Besides, no coding is required. Today, we will bring you a list of our 6 best drag and drop WordPress page builders.
Why Choosing a Drag & Drop Page Builder for WordPress?
Newcomers will meet difficulties in customizing their WordPress page layouts when starting their own blog/site. Premium WordPress themes come with numerous pre-built page layouts, themes, and beautiful templates. However, they can be challenging to manage, particularly for individuals who lack coding experience. As a result, questions arise about how to simplify WordPress by introducing drag-and-drop functionality or other straightforward options.
In the market, many different WordPress page builders use drag and drop structures to work mainly on. This structure allows you to finish customizing, especially without any coding. To suggest the most favorable, we will compare and rank the best WordPress page builders. Our standards are flexibility, easy usage, and design result.
Top 6 Drag'n'Drop WordPress Page Builders
SeedProd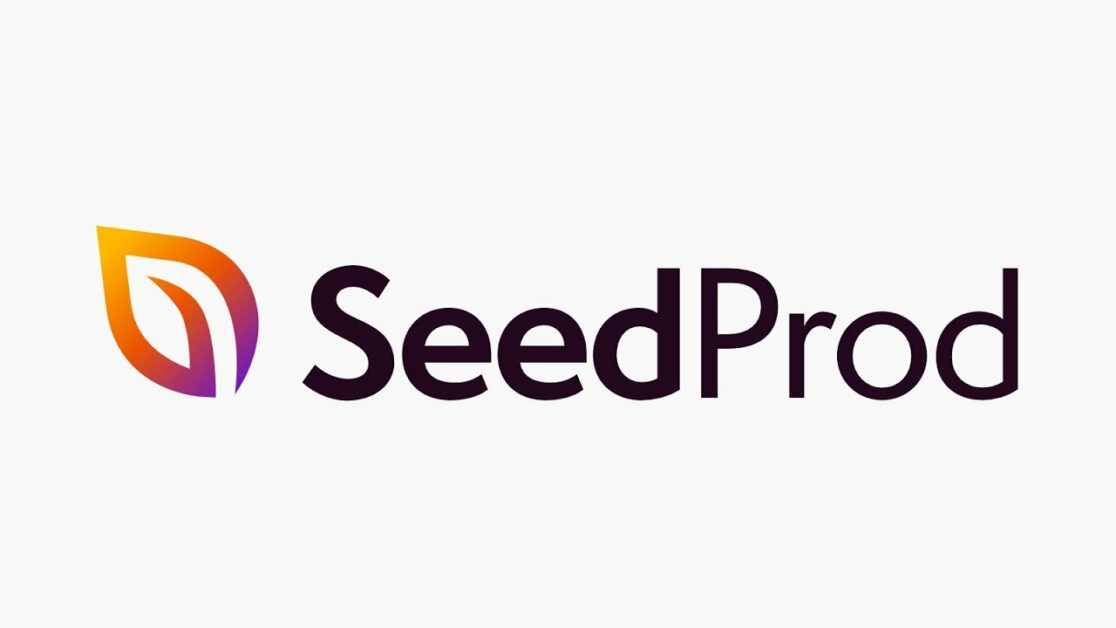 SeedProd is a premium drag & drop WordPress page builder. Its speed and ease of use are by far the best in the current market.
They have 100+ premade templates for you to pick up from. The premade ones are various: landing, registration, maintenance, and more. Otherwise, you may create your template if you like. Still, not a single line of code is needed. SeedProd's speed is as fast as the light speed, unlike other WordPress drag and drop builders. SeedProd boosts your speed and your rank in SEO, too.
SeedProd has all features and functions that you can imagine from such a powerful drag and drop page builder like it: a lot of content blocks and popups, countdown timers, profiles, etc. You can also build mini-sites within your main site with a custom domain mapping feature. This is very great for multi-user or multi-client purposes within a single WP website.
SeedProd works well with all WordPress plugins and themes. 1 million+ users are using SeedProd to create their sites. The price for a single license is $39.50. SeedProd is by far the fastest page builder for WordPress, and also the most affordable. Its potentials are unlimited to all WP users.
Learn More
Beaver Builder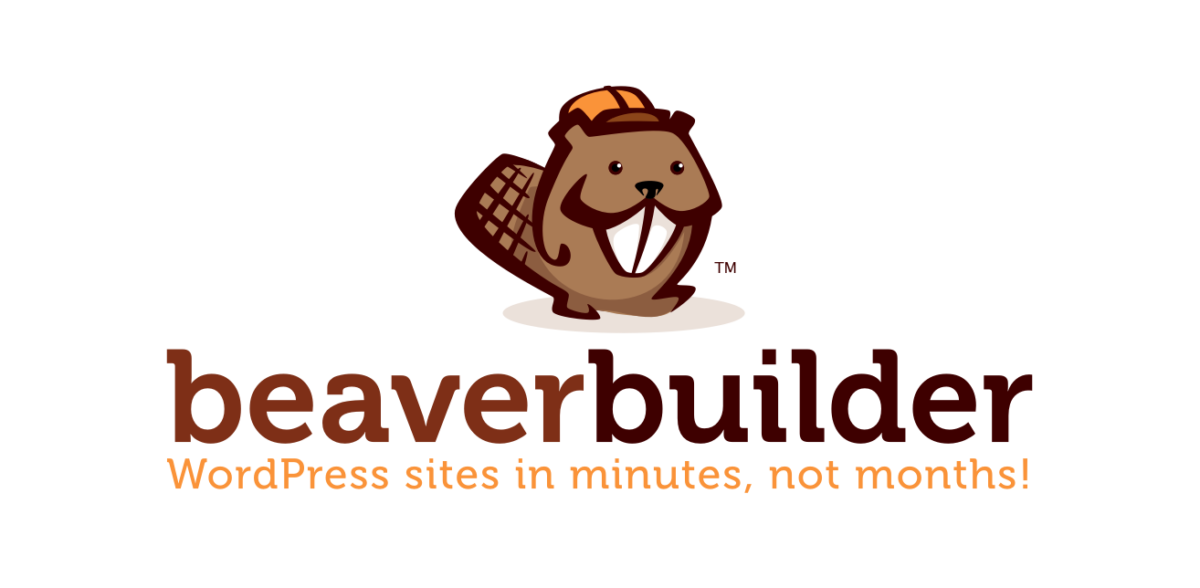 Beaver Builder is very popular with WP users around the world. It only takes you a couple of minutes to start your tour to make a WP site or more.
It comes up with a real-time drag and drop page builder. You can see all the changes while you are still working on it. You can simply edit a content block by clicking on the element. Besides, there are modules for you to add sliders, backgrounds, content blocks, etc.
Beaver Builder has 30+ pre-designed templates to easily build fascinating site layouts. It is very user-friendly, and it's compatible with all WordPress sites and plugins. Also, it is updated to work side by side with the new WP Gutenberg editor.
If you plan to use it forever, you will start at $99. Beaver Builder is very popular with its premade templates and advanced functions coming along with ease. It is trusted by many professionals and experienced.
Learn More
Divi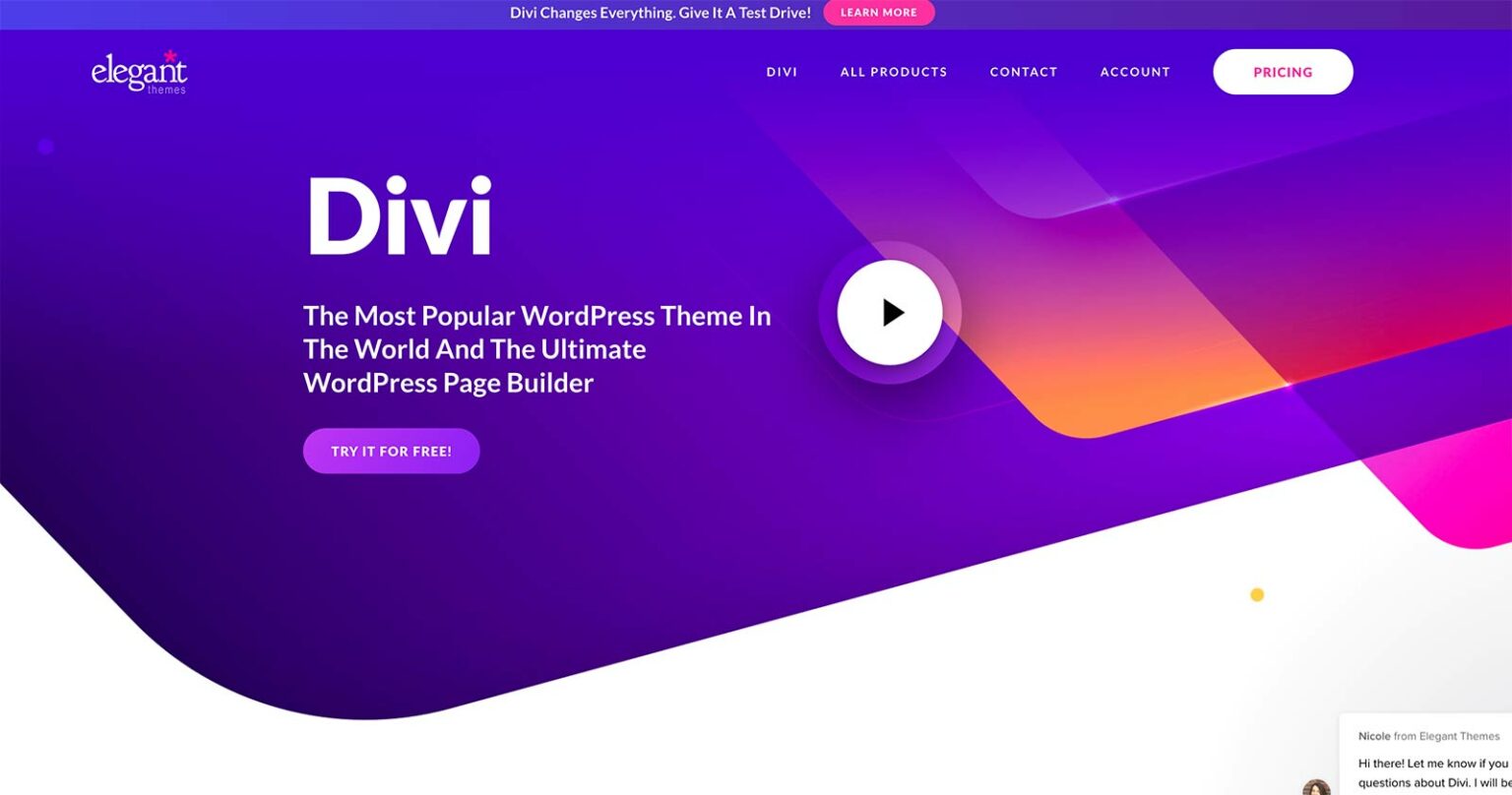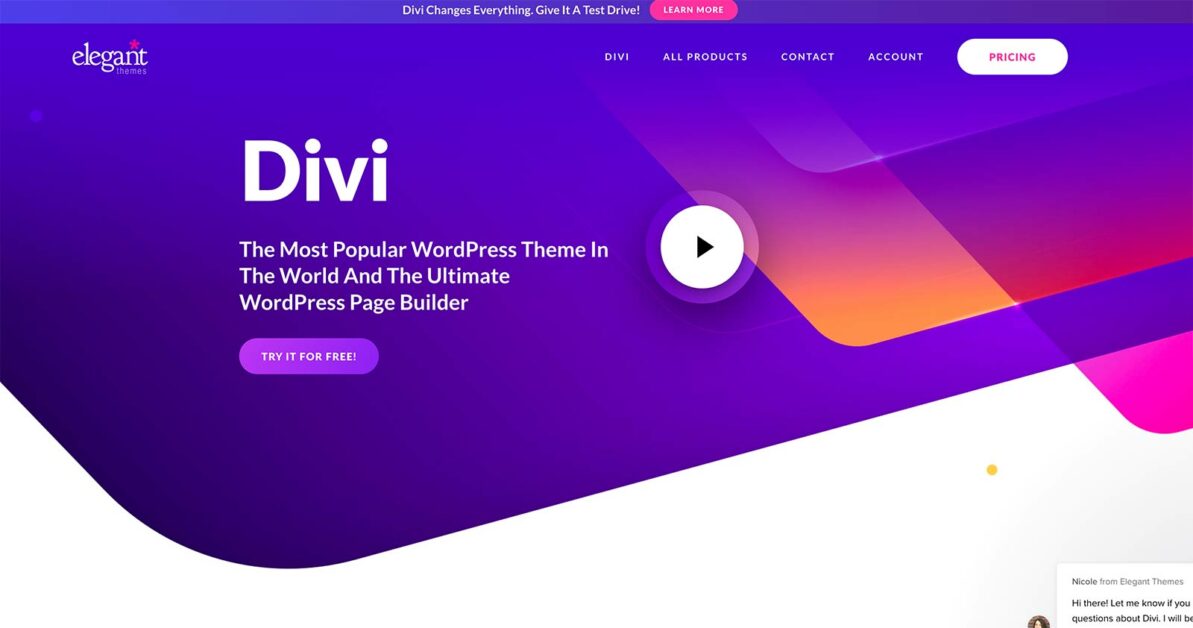 Divi is another popular drag and drop page builder with 20+ layouts for all types of websites. It is also a real-time page builder, which means you can check and adjust while working on it. Just click on your page and edit, no need to save and press the preview button to watch your new design.
Divi provides 46 modules for you to put anywhere in the layout. There are also 3 section types and 20-row types to customize through advanced design settings. With a few clicks, you can easily make a layout for your site, and you can save it for next time, too. The save version can be used on both Divi and the other, which means Divi can work well with other WP themes.
This popular drag and drop page builder will cost $89 per year and is a bit more expensive for a lifetime license). That price is very great since you also get all other Elegant Themes products. Besides, Divi can be installed on other themes as well.
Learn More
Elementor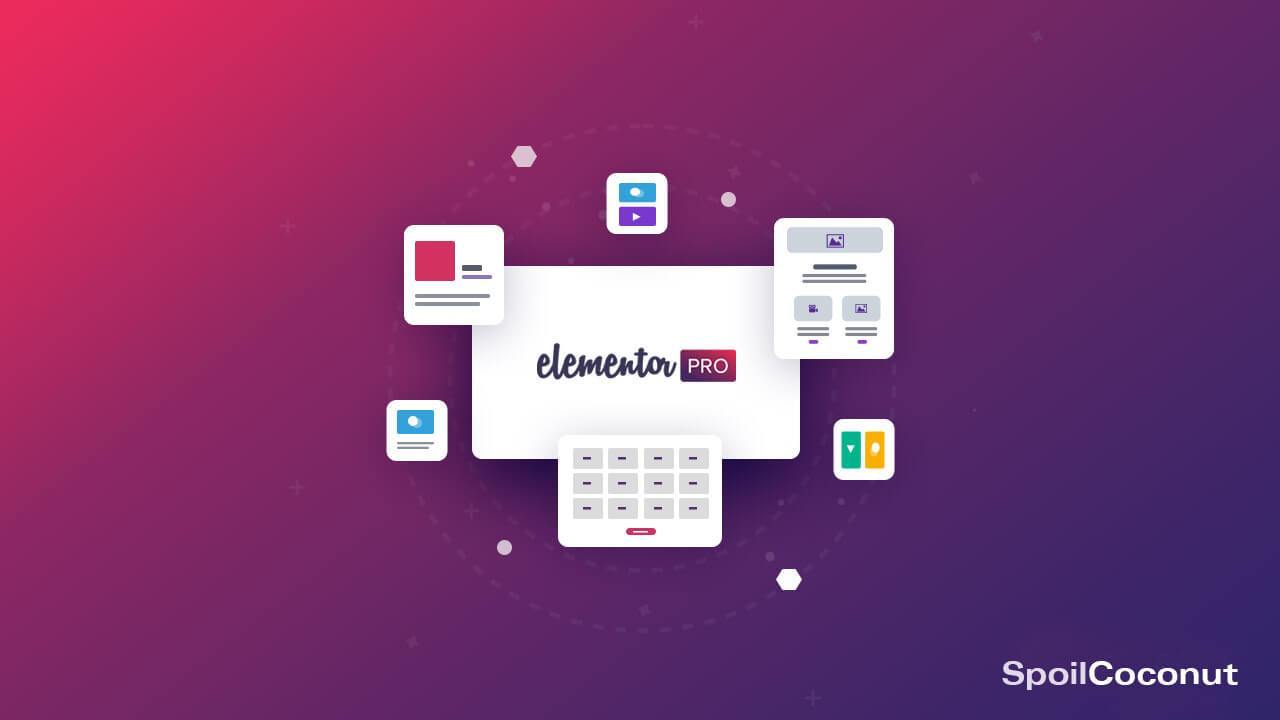 Elementor joins this list as one of the best drag and drop page builders for WordPress. It is also a real-time page builder, so all changes are viewed lively as you edit. Start with creating sections and finish with selecting the number of columns for each section. Easily drag and drop from the left area to yours.
There are a lot of features for site building. Image and text widgets, sliders, advanced content widgets, logos, icons, tabs, and many more. Each feature has its setting panels. You can add other tools from other most popular WordPress plugins as well. If you don't intend to build your layout, there are many available premade templates for you to go on.
To access this drag and drop page builder, you have to pay $49 for a single site license. Elementor is very popular with its easy-to-use and various extensions, templates, and widgets to create your site. However, users will sometimes experience slow speed.
Learn More
Visual Composer Website Builder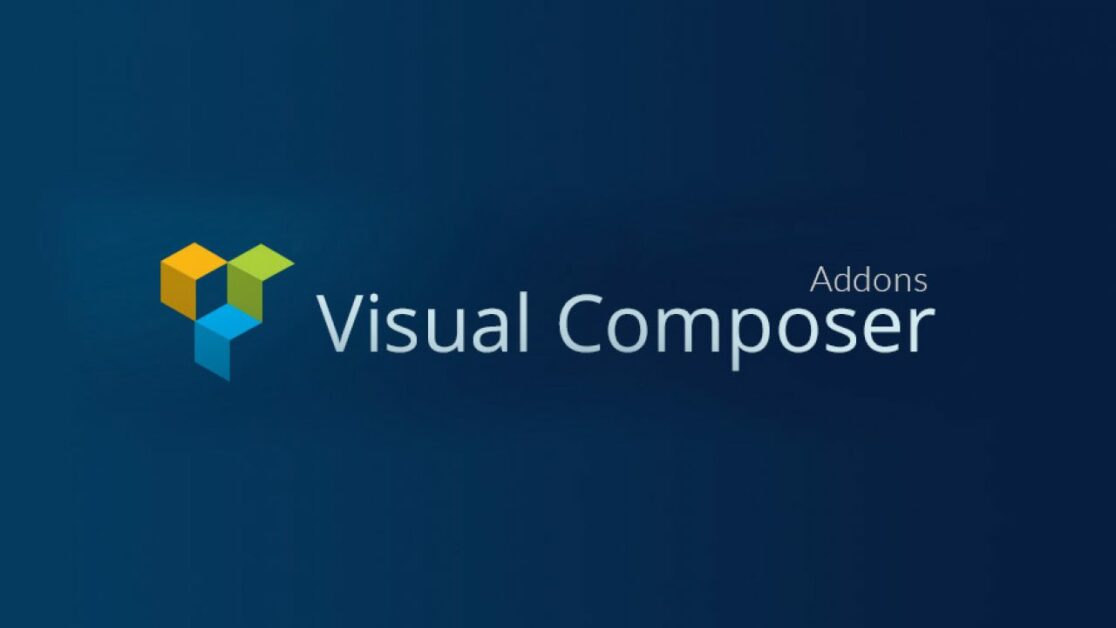 Visual Composer Website Builder is very user-friendly. It will help you create custom site layouts in seconds.
Its drag and drop page builder is very easy to use, and also its content elements, great templates, and powerful features. It provides real-time editing when you design a layout, but you can do more with it. Visual Composer and SeedProd are the only 2 plugins that allow users to edit all elements of your landing page. Not only the landing page but you can also simply manage any element on your page: backgrounds, slideshow, video, etc.
It gets on well with all other WP themes, which allows you to switch your themes without losing data. It also supports the new Gutenberg editor. Visual Composer is a great theme for WP users with its powerful features and unique templates. The interface is quite different than normal WP plugins, so some users may feel strange and meet some difficulties with this plugin.
Learn More
Themify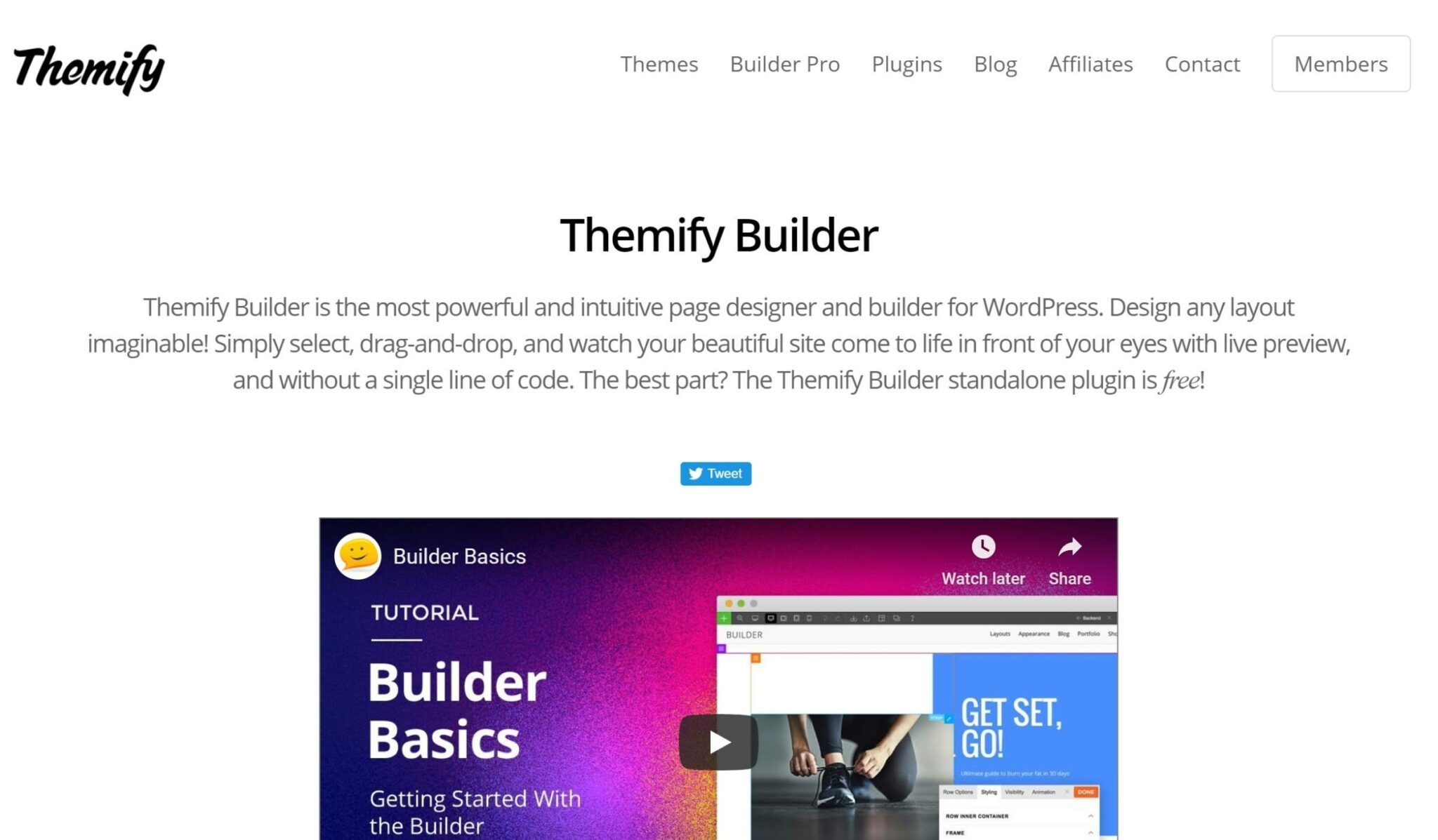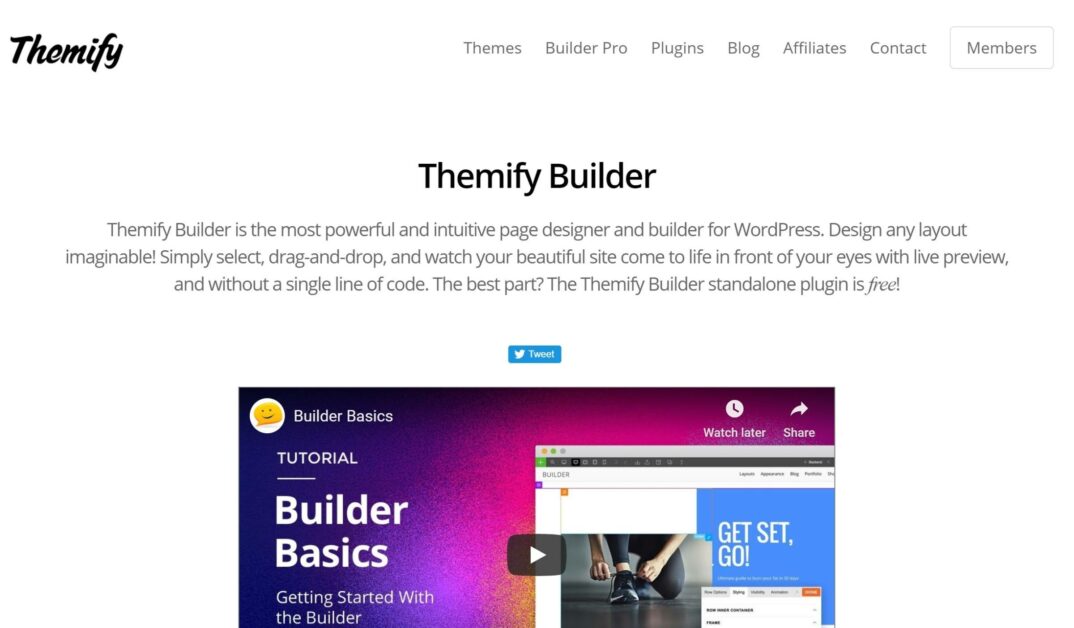 Themify is a well-known WP page builder that has both Themify page builders and WP page builders. It is very simple to use; easy-to-use page builders go on with available modules. Some of those modules need to install some most used WordPress plugins.
There are 40+ different prebuilt layouts for particular intentions: cuisine, music, photography, etc. Themify enables you to edit and view the changes at the same time. Just a few clicks and things will get done. You may also get your layout and save it for next time using.
The plugin itself is free, and the Builder add-on Bundle will cost $39. Themify fits WP users quite a lot, but it's not clear for newcomers.
Learn More
Which Is the Best Drag and Drop WordPress Page Builder?
From the list, we have compared and brought out the top 3 builders: SeedProd, Beaver Builder, and Divi. The remaining are also good for your layouts, still, there are some negative feedbacks from our users. If your budget is not a problem, you should go on and get the best one. You won't regret it, of course.
On the other hand, if you are using WP block editor or Gutenberg editor, you are still able to use it alongside these WP drag and drop page builders, but it mainly depends on your needs.
Through the article, we hope you may find your most suitable drag & drop page builder for your WP sites. A good solution will bring success to your online career for now and beyond.
Read More: 7 Tools to Optimize WordPress Website Speed
---
Contact us, ThimPress:
Website: https://thimpress.com/
Fanpage: https://www.facebook.com/ThimPress
Youtube: https://www.youtube.com/c/ThimPressDesign
Twitter: https://twitter.com/thimpress