Let me guess, are you finding the best one in the Most Popular WordPress Plugins 2022 to expand features? However, you will lose the way in the ocean of WordPress Plugins. The reason for this is that you don't have the target in advance for your page. Don't worry if you are a newbie in the website and plugins fields. Because this enormous store gives you more options to select the best and WordPress Plugins. Most readers and designers are usually looking for the most effective plugin for marketing online, SEO, speed, etc.
A million Most Popular WordPress Plugins were being tested annually by professors and experts in the WordPress field. Therefore, they want to guarantee the quality of plugins so that users can easily select the best one.
Websites take success like a duck in the water if possessing suitable and Effective WordPress Plugins. This article will recommend the Most Popular WordPress Plugins list for all business fields in 2022.
Having the right set of WordPress tools and plugins can help you grow your online business.
The Most Popular WordPress Plugins List for every website in 2022
WPForms – The Most Popular WordPress Plugins to create contact forms
Learn More
WPForms help your customers to easily connect with your organization through creating contact forms. You don't want to lose profit just because customers can't find a way to get access to your organization. Therefore, this plugin is the Most Popular WordPress Plugin with contact form features for your site.
This Best Plugins for WordPress is a drag&drop connect form plugin that lets designers make forms. For example, forms of payment, forms of subscription, forms of the online order, surveys, polls to vote, etc. With +290 ready-made templates of form, you can create your own form with your creativity. Many digital and payment platforms combine with WPForms so the time for creating a form is just 5 minutes.
WPForms is equipped with excellence and special functions that no other form makers possess such as forms for login, forms for conversation, registration WordPress's user, tracking location, etc. WPForms always ranks on average 4.9/5 stars from +5,5 million websites in over 6 years. These Most Popular WordPress Plugins are for beginner pages and even many other sites.
This plugin is also the Best Plugins for WordPress Free – WPForms Lite – the free version with some simple solutions. However, the Pro version can help your organizations get a majestic development with a lot of effective functions. Now, this version is 50% off when you buy as soon as possible.
MonsterInsights – No 1 Google Analytics plugin in 2022
Learn More
MonsterInsights – the Most Popular WordPress Plugins with +3 million users acting as the best Google Analytics plugins. Therefore, you can track precisely how many customers search and use your site because of connecting with Google Analytics. This Best Plugin for WordPress Free supports you to see every essential stats which shows on your website's dashboard.
Your website can be more optimizable because of the rise of your revenue, subscribers, and traffic. If you are a new designer and worry about operating this plugin, just be calm because we supply instructions. Therefore, you can use and install Google Analytics for your website, then track eCommerce and the engagement of users.
Like other plugins, MonsterInsights also has both a free and a premium version with many features after being unlocked. Discount 50% off offers when buying MonsterInsights now.
AIOSEO – The best plugin for SEO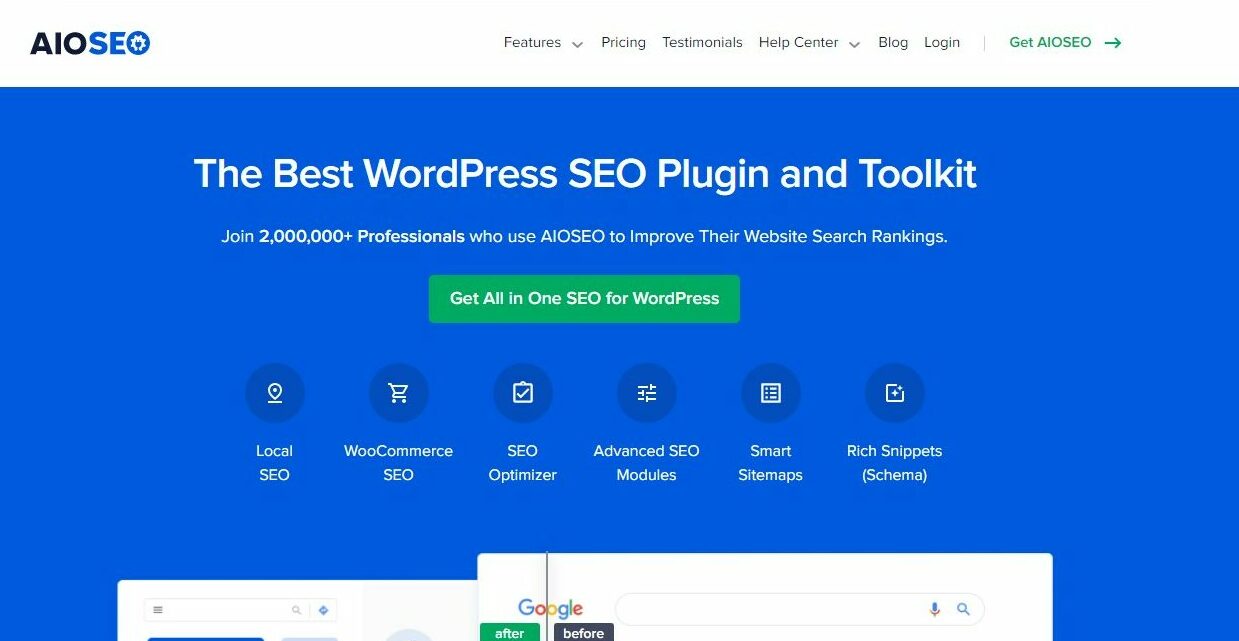 Learn More
The Most Popular WordPress Plugin helps to optimizable SEO called AIOSEO. As you know, SEO supports your website to reach many customers searching. Although WordPress is friendly with SEO, you can do more to develop the traffic of websites. With support from the best SEO performances. Being used by over 3 million websites, AIOSEO is the Most Popular WordPress Plugin every time.
In many WordPress SEO plugins, AIOSEO supplies the most effective solutions with all functions and features. These important things will help to improve SEO websites. This plugin helps to optimize SEO such as Title, Sampo, description, keywords, get access to Google Search Console, and find the way to optimize the web for social media, and digital marketing. Designers of AIOSEO are working to develop and create many features of SEO to improve rankings.
Read carefully the AIOSEO setup guide and also the WordPress SEO tutorial to finish the SEO install.
In the WordPress Plugin list free, Free AIOSEO is available. However, with the pro version, this plugin offers effective features such as local SEO, WooCommerce SEO, sitemap by video,…
The AIOSEO coupon will offer a 50% discount.
Constant Contact – The Most Popular WordPress Plugins for email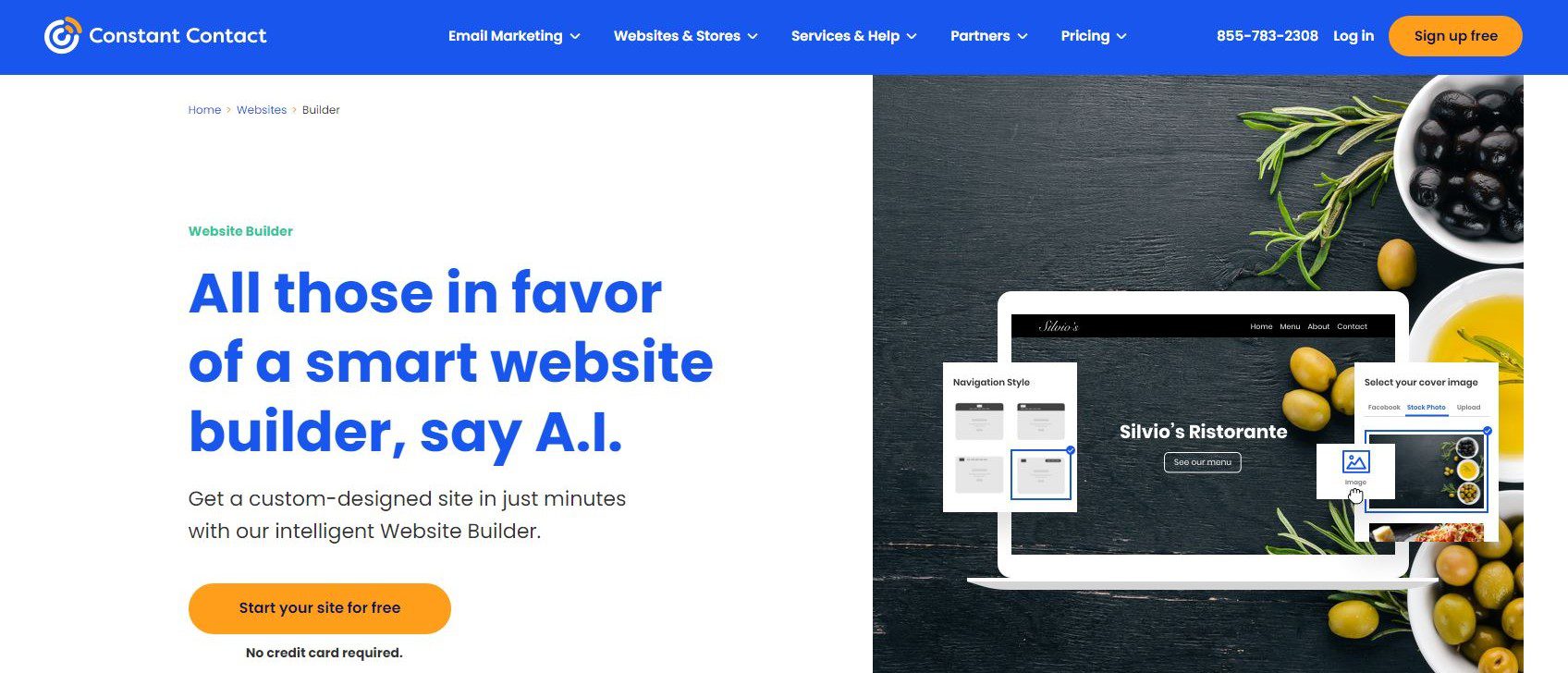 Learn More
Constant Contact is among the Most Popular WordPress Plugins having features of an email marketing device. As you know, email is the most effective platform and also the most reliable tool for marketing. After your visitors leave your site, this plugin will help you keep in touch with them. Therefore, Constant Contact is extremely helpful for your web. This plugin lets you create a list of visitors' emails and use stunning email letter templates to send them.
Newbies can easily and quickly install and integrate with WordPress plugins such as WPForms, OptinMonster, etc.
Livechat – The Most Popular WordPress Plugin for Business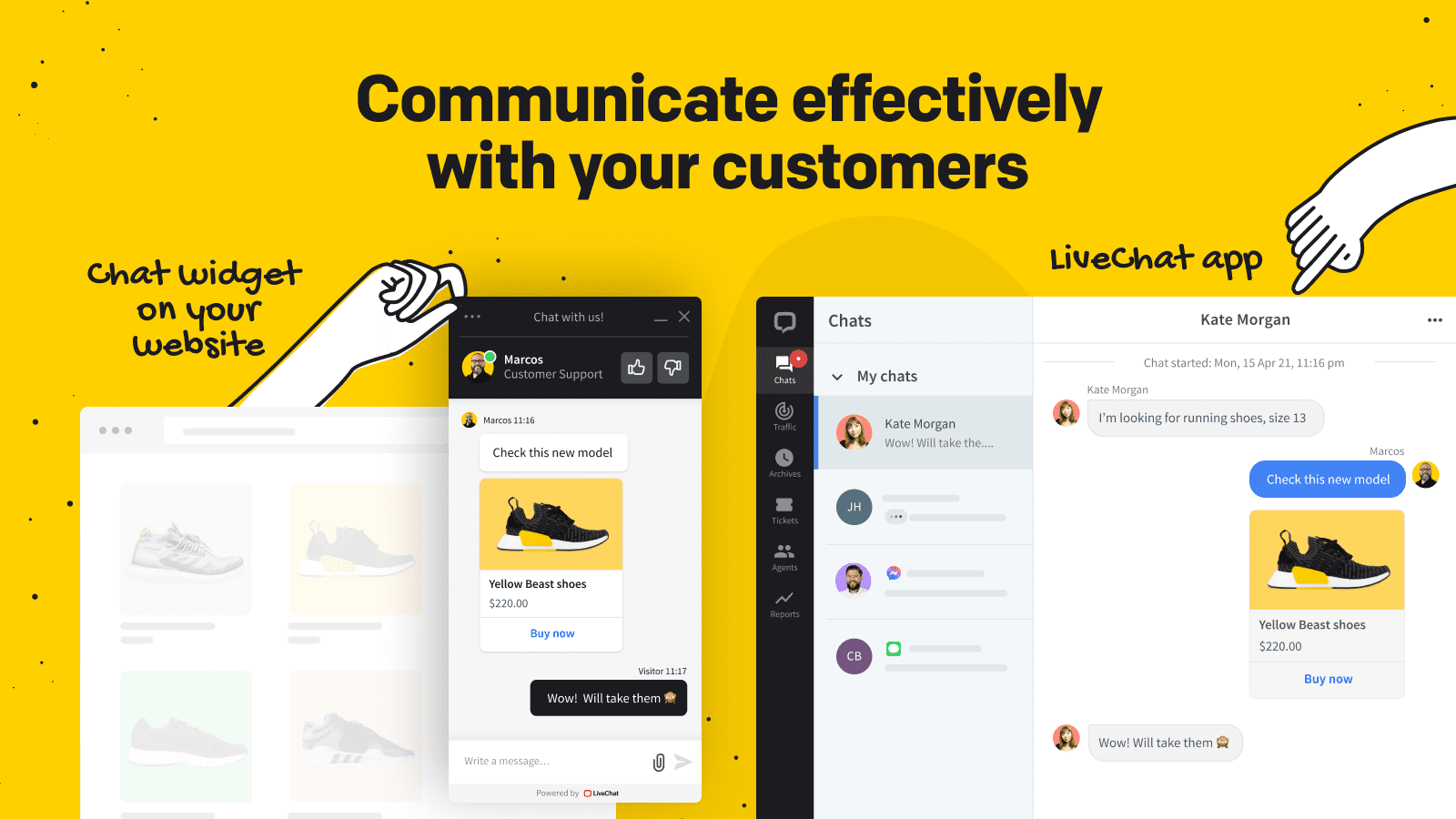 Learn More
LiveChat Inc is in the Most Popular WordPress Plugins which supplies live chat for software like firms and also e-commerce sites. You will find it easy to operate and you can quickly install Livechat for your site. This plugin supplies a lot of options to customize and it also has an app for smartphones. Moreover, it integrates with many software, email marketing, CRM, etc. Especially, Livechat supplies an amazing experience for users with a fast loading speed.
ChatBot.com is growing after Live chat, which is the best AI-powered chatbot software. LiveChat can combine with ChatBot so that customers can get access with the fastest response.
Shared Counts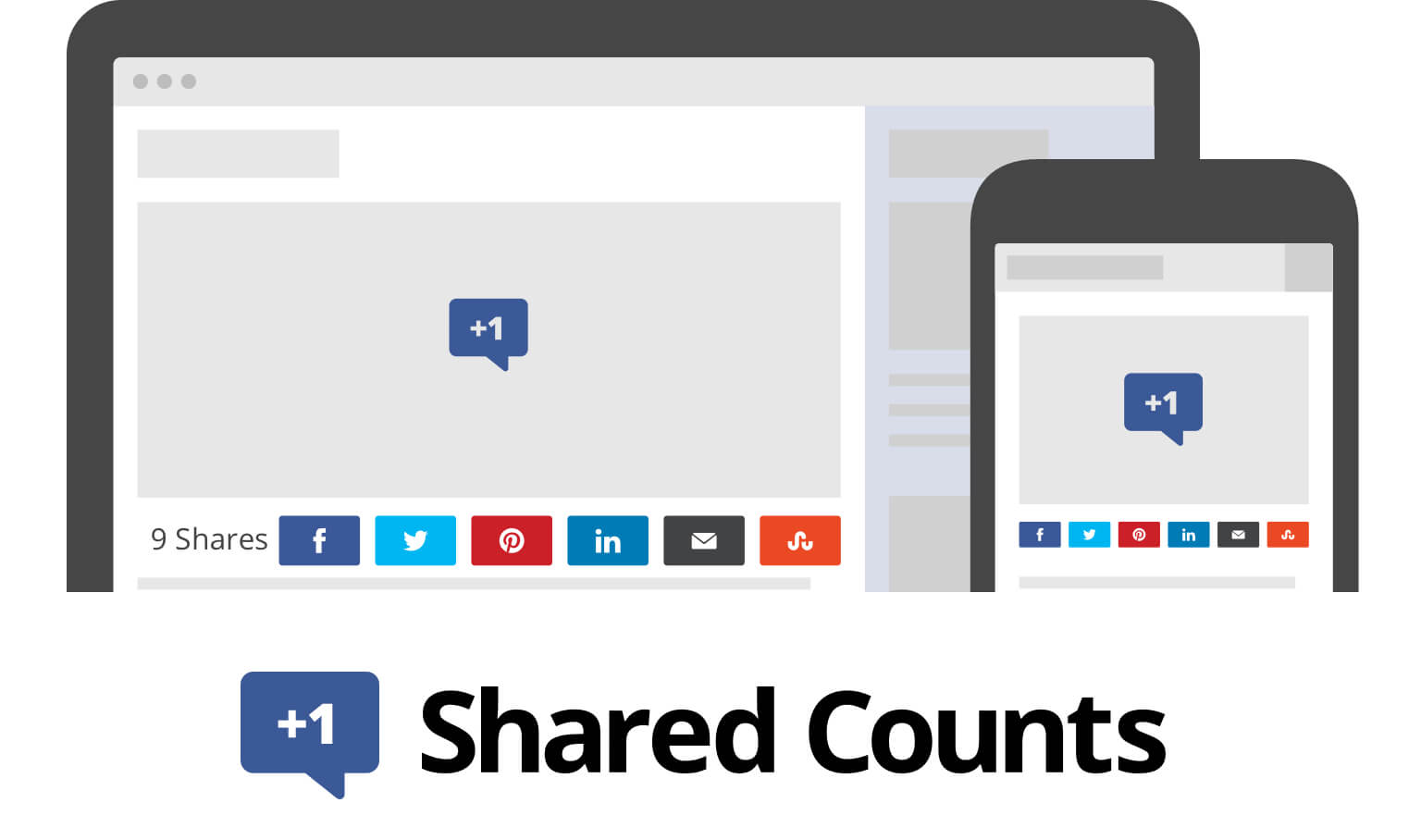 Learn More
Shared Counts is famous as being in the Most Popular WordPress Plugins which offer the best WordPress social media plugin. This plugin lets you easily create stunning sharing buttons for social media on your web. Besides, this plugin shares counts adding evidence of social to the web. SharedCount is for many websites because many simple solutions are recommended for both newbies and experts. These Best Plugins for WordPress free supply may provide quality solutions.
MemberPress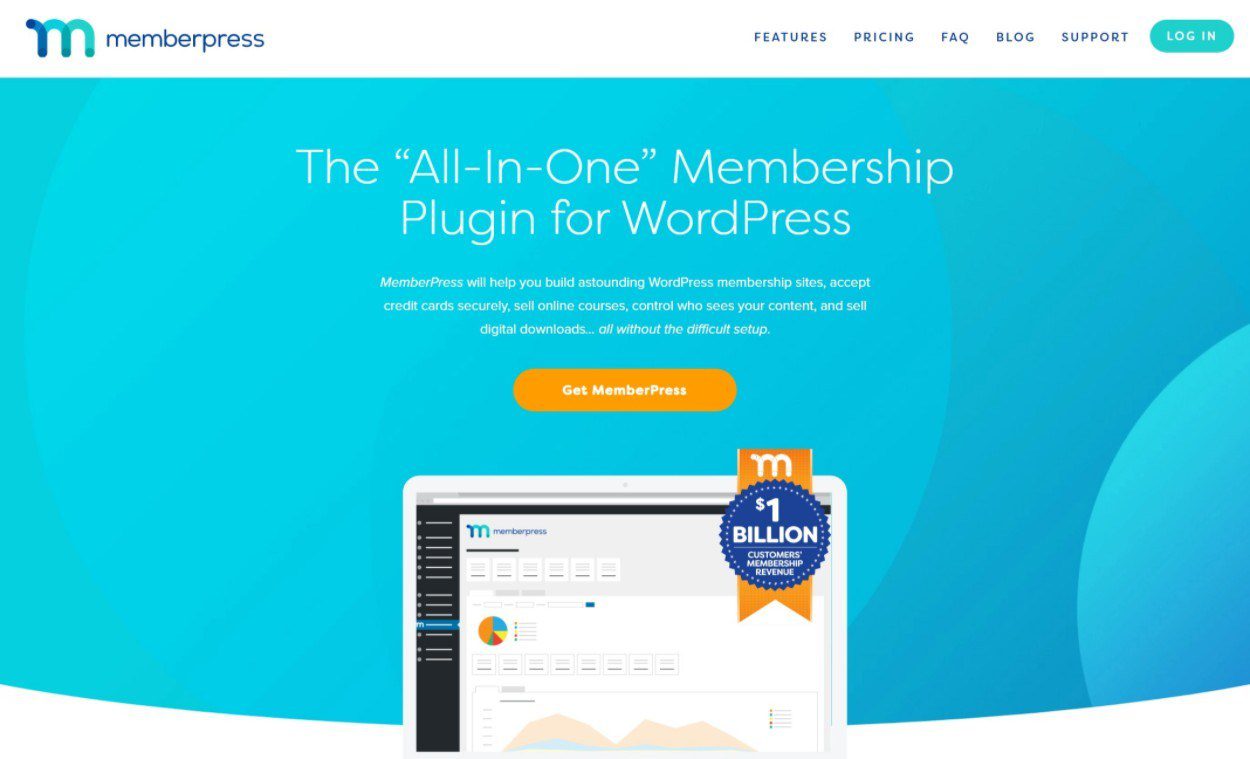 Learn More
MemberPress helps you to create online courses and community sites. Therefore, it is in the Most Popular WordPress Plugins for membership all over the world. Based on this plugin, creating subscriptions and allowing access to content depending on the customer's level come to reality. Many payment methods such as PayPal, Stripe, etc integrate with MemberPress to bring convenience. With a premium plugin like MemberPress, it will be compatible with a lot of other effective functions. These functions combine with LMS, tests and quizzes, certificates, group communities, automatic functions, etc.
Besides, connecting MemberPress with other platforms for email marketing (MailChimp, ConvertKit, etc) to keep in touch with your visitors. According to a reliable information source, organizations can make a profit of $600 million by MemberPress every year.
UpdraftPlus – The Best WordPress Plugins for Design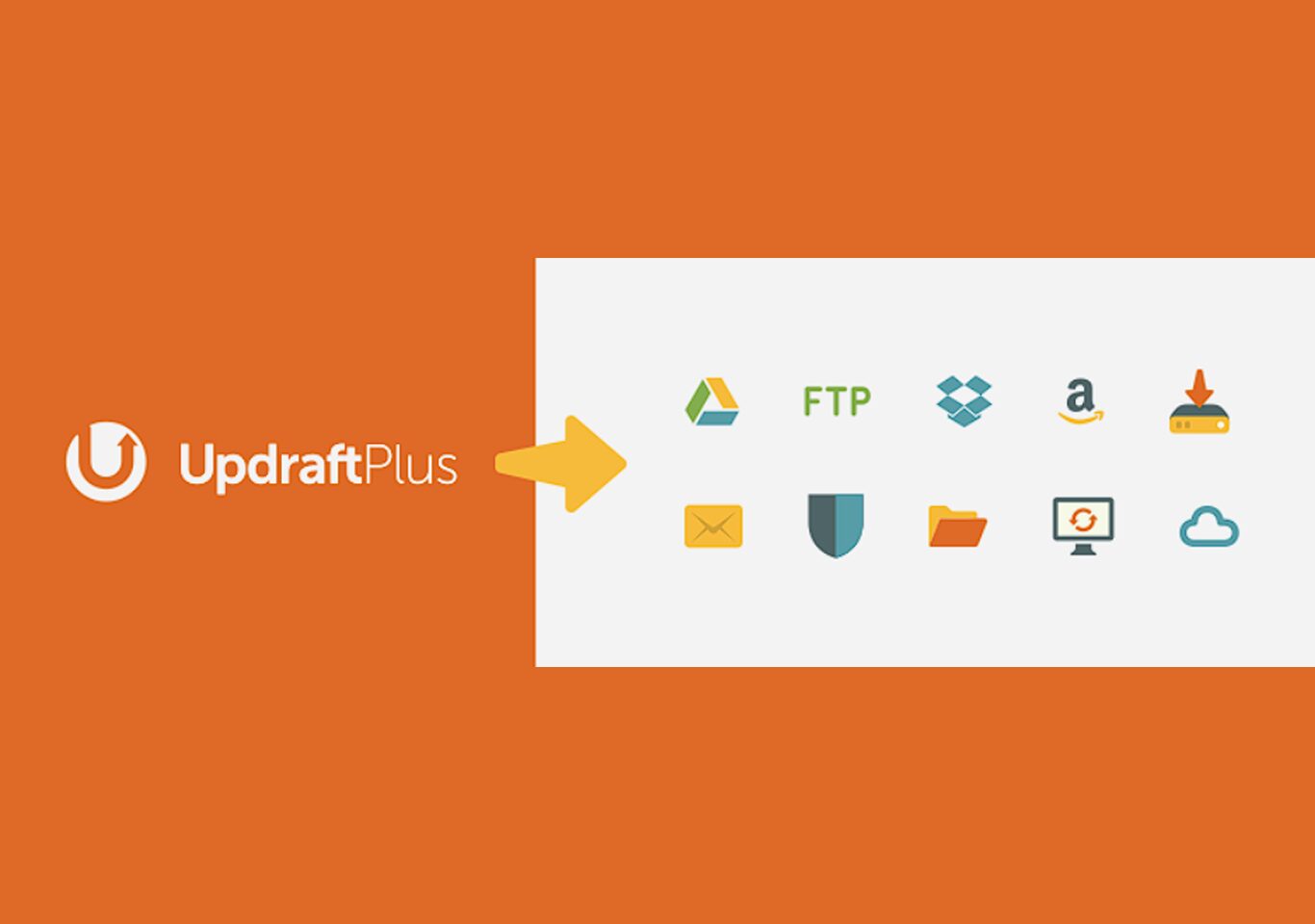 Learn More
UpdraftPlus – the Most Popular and free WordPress backup plugin lets you install automatic backups. Besides, this plugin also safely stores them on a cloud such as Dropbox, Email, S3, Google Drive, etc. When something wrong happens, you can easily restore your site with a backup. In the WordPress Plugins list free, UpdraftPlus can help to do some basic backup tasks. However, only the premium level adds expanded features and support.
This is an effective plugin that is a must-had item for any site and blog because it's necessary.
Insert Headers and Footer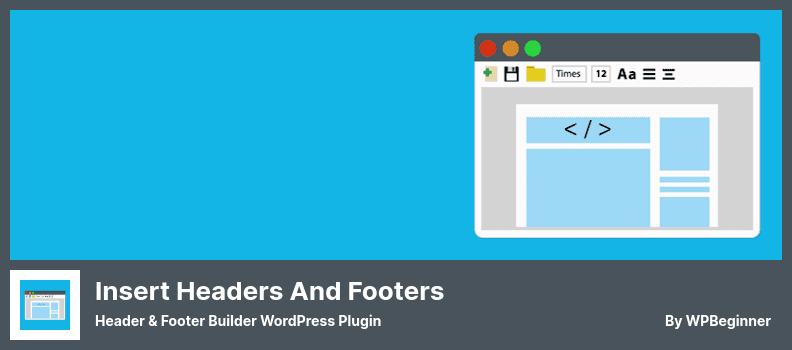 Learn More
Insert Headers and Footers plugin is used so often that it was considered the Most Popular WordPress Plugins. Because it lets you use some lines of code for the web's headers and footers to verify, insert advertisements,… This plugin lets you do the above activities in a very short time without changing the web's theme files. See-through how to add header and footer code in WordPress to know exactly the operation of this plugin.
This is the Best Plugin for WordPress free which is convenient to add JavaScript without changing files of code.
Sucuri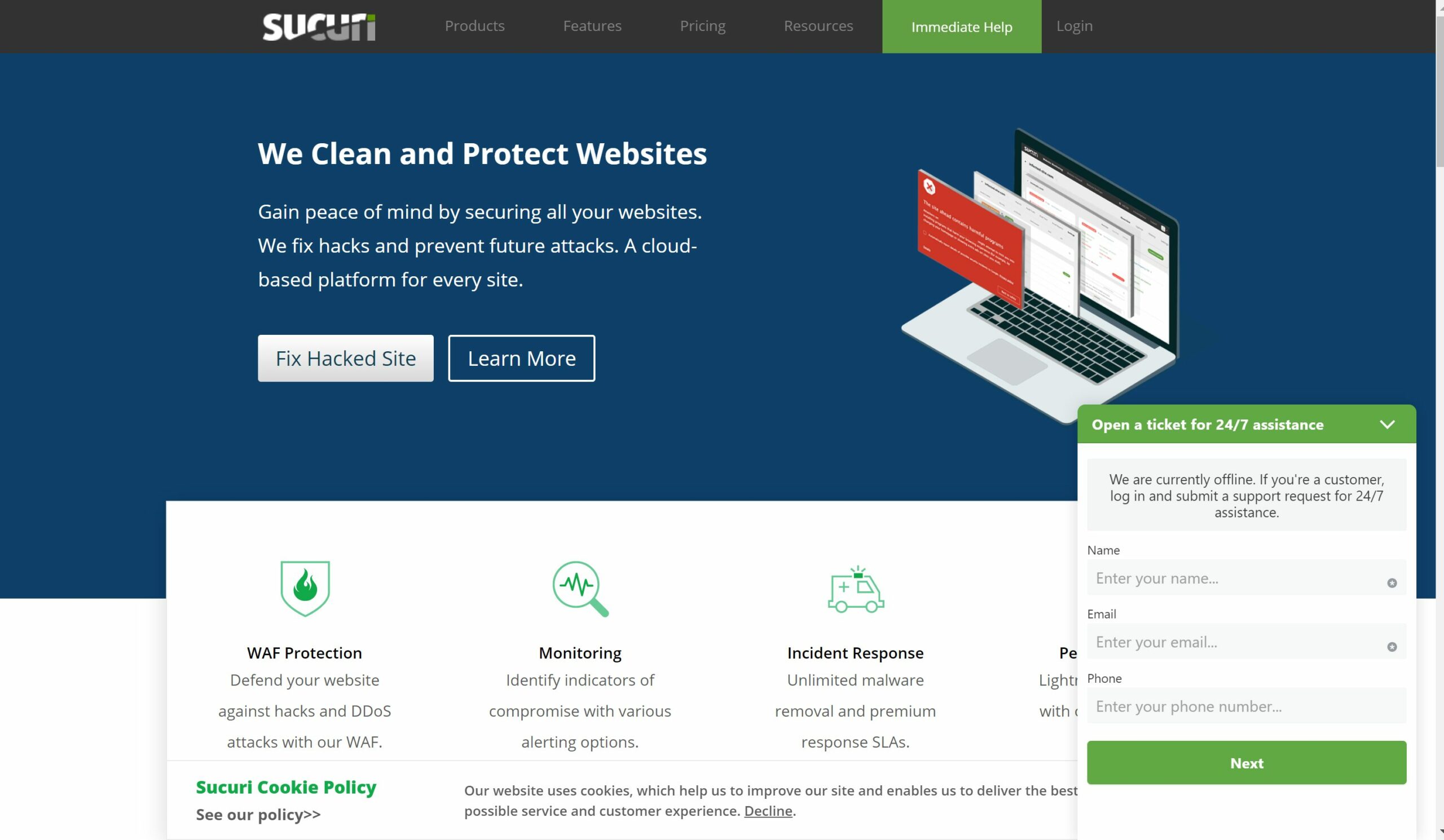 Learn More
Of course, every firm extremely cares about security, especially on the internet where information can be easily leaked. Sucuri is a security WordPress plugin and web application firewall that is the best security for your website.
Managing and protecting sites from the threat of malware, attacks from spam comments, messages, and other attacks are easy. Now, check your website again, if the site doesn't have a firewall, install one as soon as possible. Sucuri is the best choice for your web because it supports blocking a million attacks monthly. Therefore, it can protect information and websites well. Besides, an additional advantage of Sucuri is dramatically speeding up the WordPress site by adding a CDN layer.
Read more detailed information in the ultimate WordPress security guide to develop the protection for your website.
PushEngage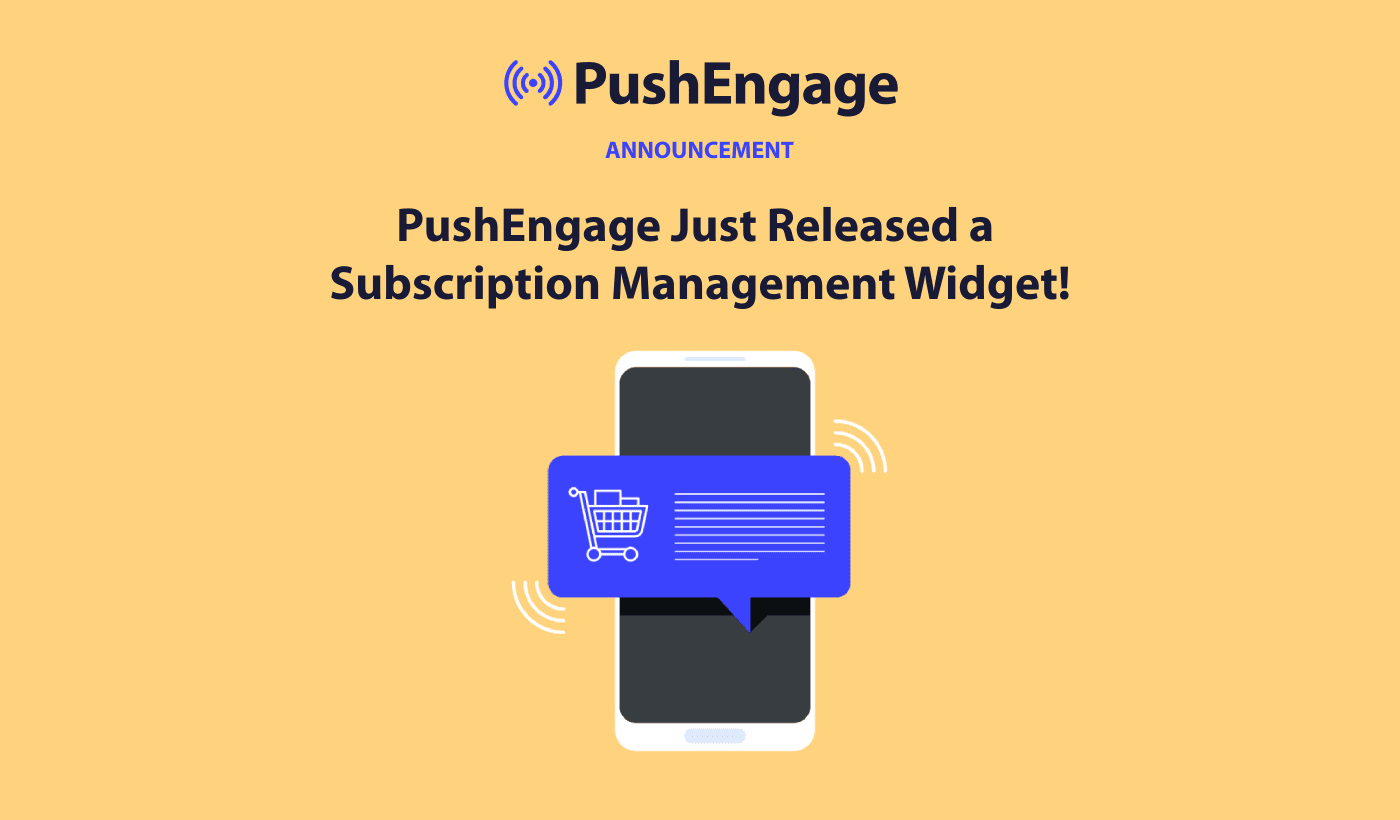 Learn More
PushEngage is the Most Popular WordPress Plugins supplying notifications for WordPress. With this plugin, visitors of your website will receive messages and also notifications by operating announcement technology. To classify, push notification is essential in maintaining and improving customer engagement and also the traffic to the website.
PushEngage has many effective functions like yes/no questions, campaigns, track goals, effective analytics, etc. Therefore, this plugin maintains the top 5 in the push notification WordPress Plugins list.
Besides, when activating on the eCommerce web, this plugin automatically activates notifications from alert of cut-price, alert of inventory,… In Blogs, PushEngage will send notifications about the last new post to all subscribers.
On all website builder platforms like WordPress, Bigcommerce, etc, this plugin can work smoothly. Especially, don't need to worry about private information leaks like when using other plugins.
RafflePress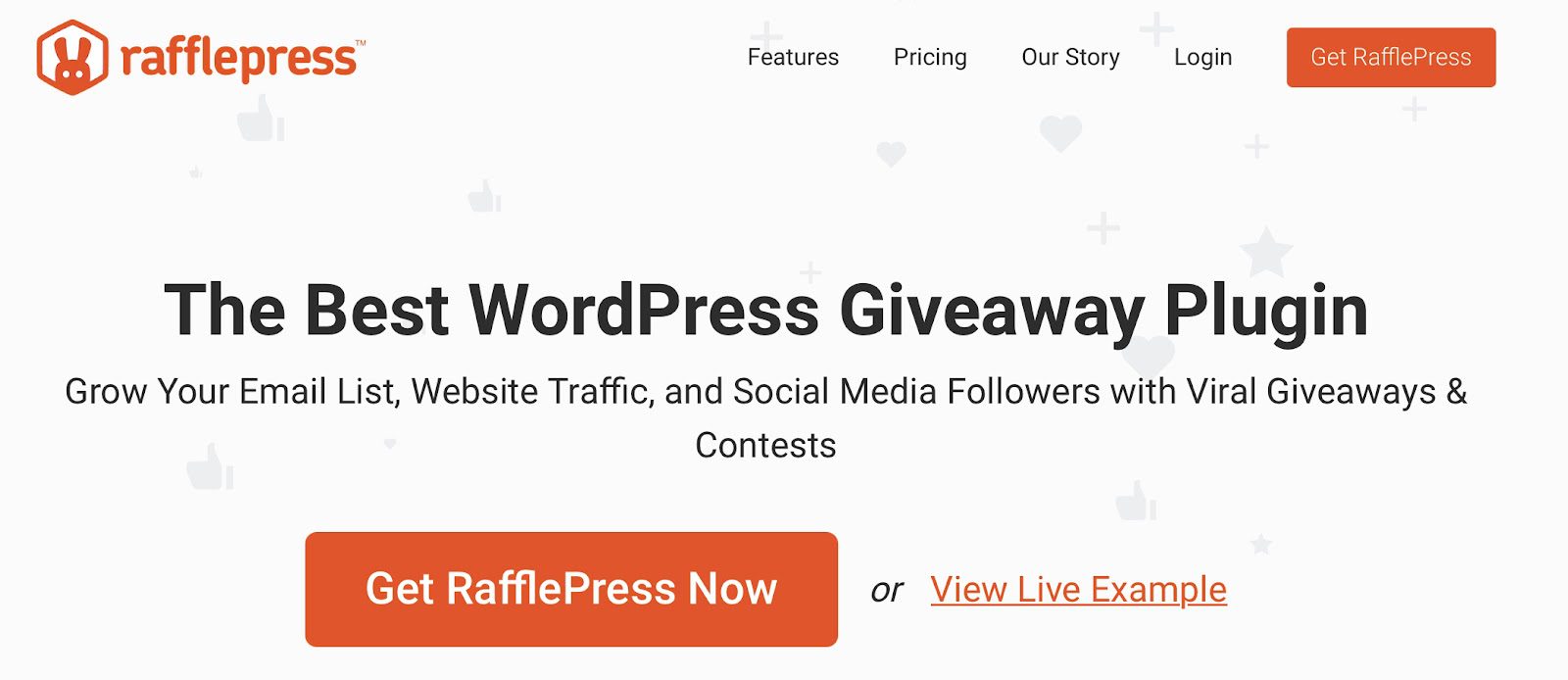 Learn More
RafflePress has a reputation as the Most Popular WordPress Plugin in the giveaway field on the market. This is an effective tool to optimize the number of followers and emails from social media. Then developing website traffic through trendy giveaways and contests becomes easier. RafflePress combines a simple drag and drop creator tool for the giveaway with stunning giveaway templates. Therefore, you can easily attract new visitors' attention.
To get access to the giveaway or contest, your web visitors must use and leave the email address. After that, you can collect more and more subscribers for the email newsletter.
Besides, RafflePress amuses visitors to follow your social media account and do interactive activities to easily join the contest. Therefore, this makes social media more engaging. The power of information marketing attracts much more visitors, then more followers, and more sales, finally more profit. Moreover, this plugin can integrate with many WordPress form plugins, marketing platforms, and CRMs.
This plugin is the Best WordPress Plugins for Design in both the premium level and the free version. However, if you want much more effective functions, RafflePress is offering coupons 20% off.
WooCommerce – Best eCommerce WordPress Plugin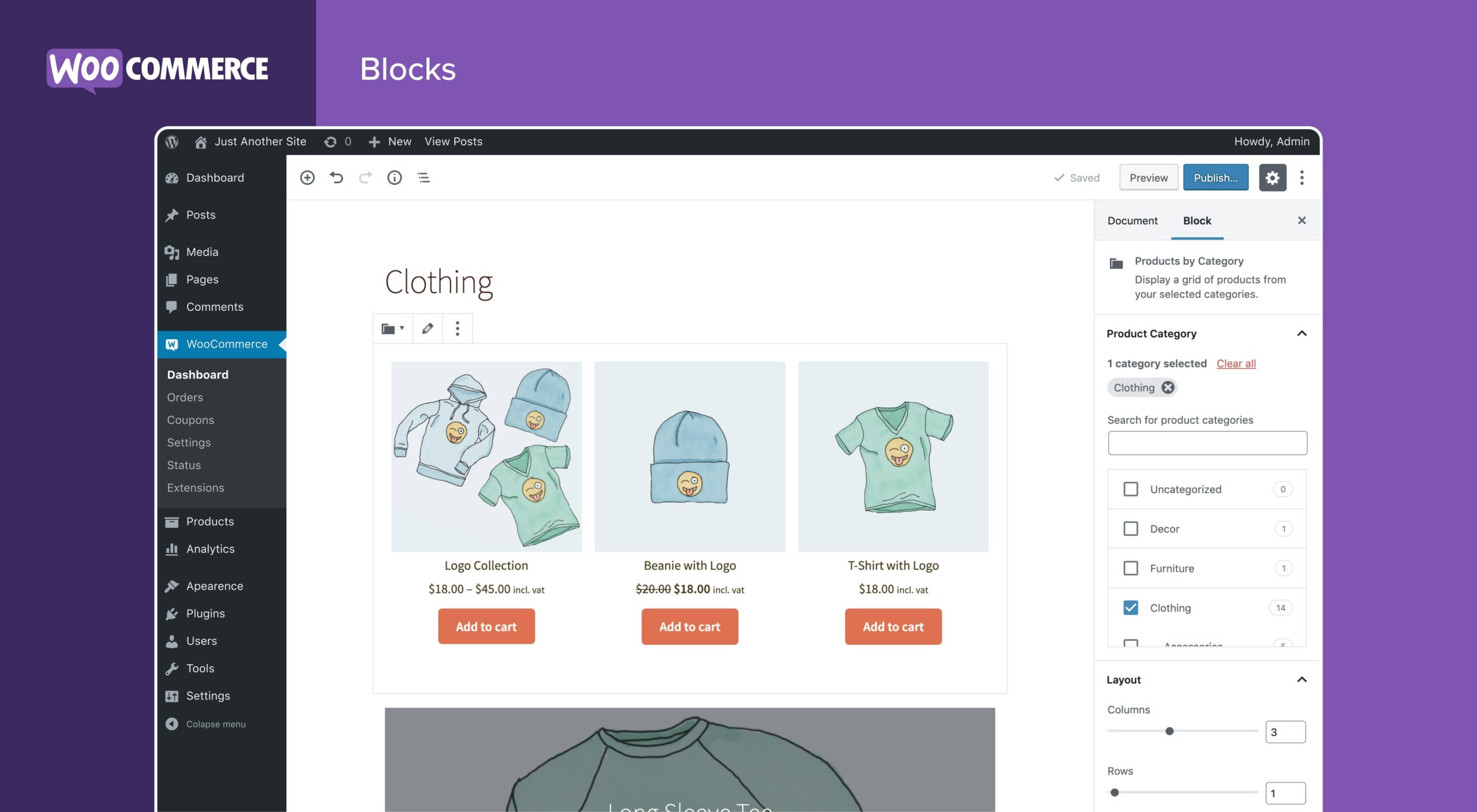 Learn More
How on earth could e-commerce fail to notice this ranking of the top WordPress plugins? The WooCommerce plugin lets you convert WordPress websites into online stores so you can sell goods to customers online.
Of course, because this plugin is originally for business usage, all of its users must be entrepreneurs.
The good thing with WooCommerce is how versatile its customization possibilities are. Besides many default settings, several developers established a community and produced extensions to sell online as simple as possible. You may sell physical and digital items with WooCommerce, and add product variants, affiliate links, and many payment options.
SearchWP – The Most Popular WordPress Plugins for managing data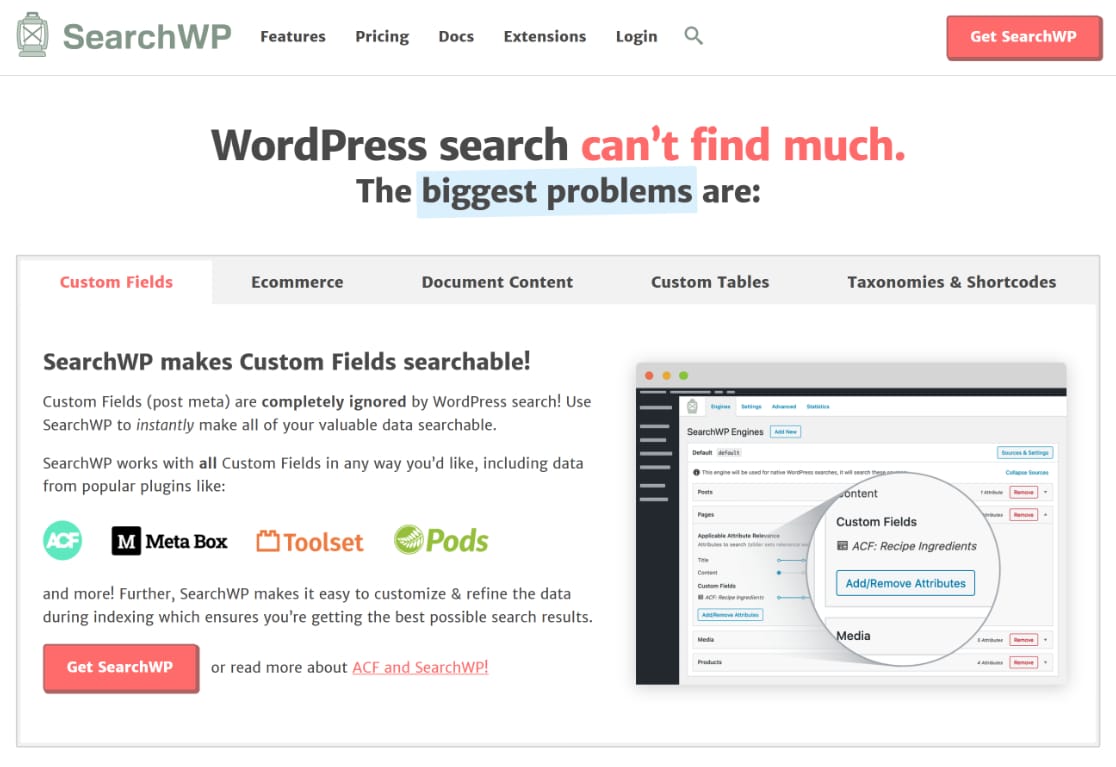 Learn More
SearchWP is the Most Popular WordPress Plugins with effective searching functions. With help of this plugin, customers can more easily see and access what they are finding on your site.
SearchWP is different from other WordPress searching abilities. Because it offers a higher thing with indexing your site with text files, PDF files, custom tables, custom fields, etc. You can create a flexible relevant scale and change the mathematics and don't need to change any code. Besides, SearchWP also supplies stats showing what customers are searching, and what they found and didn't. Therefore, you can develop your content to meet the requirements of visitors.
SearchWP is also compatible with all popular WordPress Plugins such as ACF, Toolset, bbPress, and BigCommerce,…
Google Workspace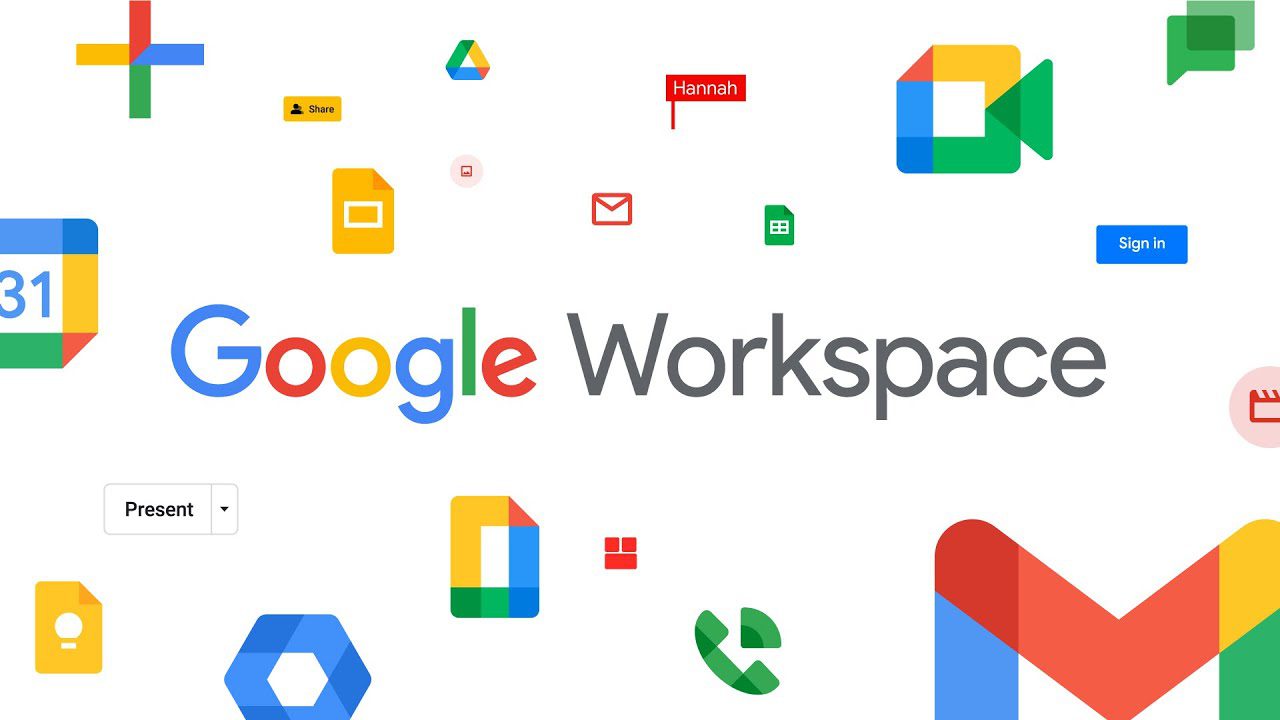 Learn More
Google Workspace is a set of web tools like docs, sheets, powerpoint, form, notes, email, etc. This Most Popular WordPress Plugins member from Google has a reasonable price, easy customization, and no error.
Google Workspace lets you create an expert email address with your domain name direct from Gmail. Besides, you can save the cost of licenses on software, employ IT employees, control backups, etc.
In Conclusion: Choose the Most Popular WordPress Plugins
Hope that after you scan all the Most Popular WordPress Plugins above. You guys can find for your organization the Best Plugins for WordPress Free. Hope you guys have a board view of more essential information.