WooCommerce is likely the first plugin you'll install if you're looking to sell products on your online business website with an online store. It is WordPress's largest and most popular eCommerce platform. It has a free pricing option, a vast number of features, and a lot of extensibility.
You are not required to pay anything, not even a percentage of your sales. They are flexible and suitable for the majority of websites. However, WooCommerce extensions are needed to build a specialized online store with powerful functions and features.
Extensions are so useful because they enable you to tailor the platform to your specific needs. There are a large number of extensions on the market, so you can check them out and install any feature you can think of.
We'll show you how to identify the most awesome WooCommerce extensions and download them on your website.
What is WooCommerce?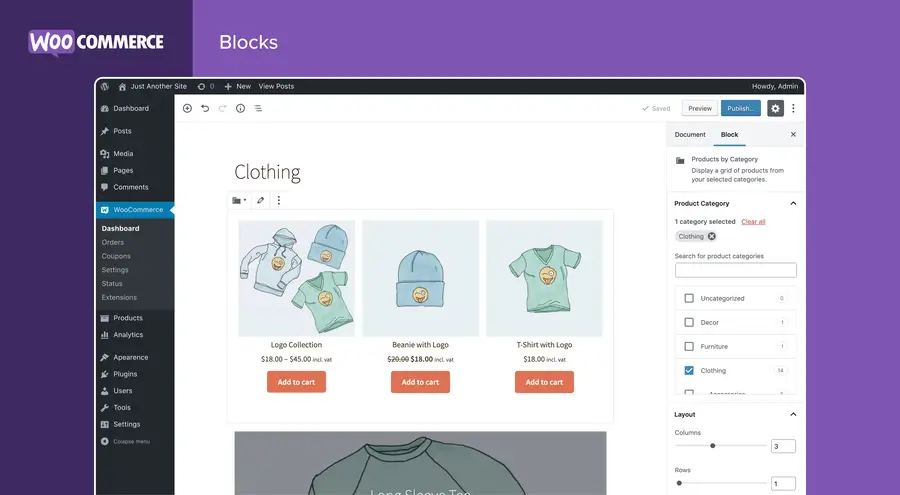 WordPress does not include any tools for selling products or creating a functional online store by default. Many e-commerce plugins were created to tackle this, but WooCommerce has popped up as the most popular one.
WooCommerce is a free e-commerce and open-source platform that allows you to sell products in WordPress. You can sell both physical and digital products using WooCommerce. It's easily customizable with extensions, and it's fully compatible with the majority of themes.
It's also completely free. Also, the core is free and has no product restrictions. It is reasonable that 5 million small and large businesses use it as their backend with all of its features. You can learn about how to install a WordPress plugins guide and get WooCommerce from WordPress' official plugin repository.
So how does WooCommerce generate revenue?
While all of the required features are free, they sell premium themes and extensions, and many third-party developers develop their own WooCommerce extensions.
What Are WooCommerce Extensions?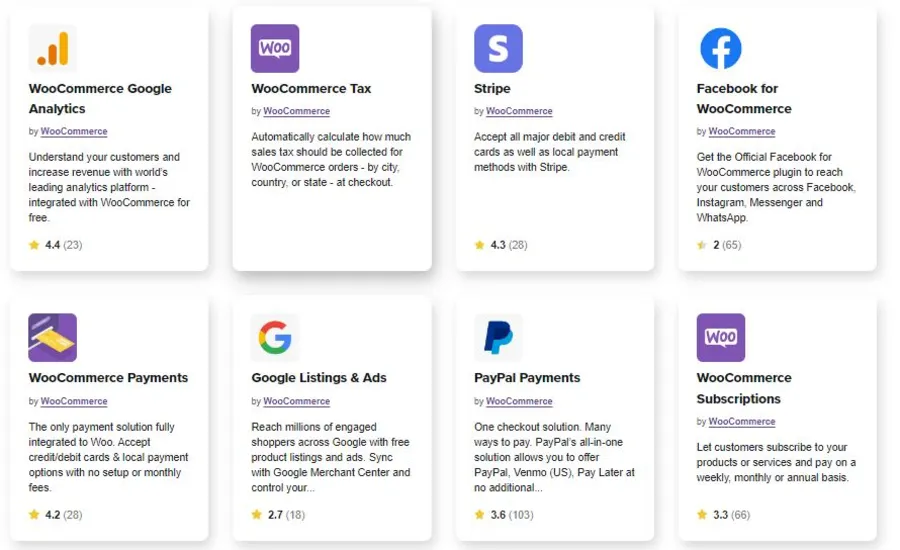 WooCommerce comes with a lot of amazing features, of course, but not all you might need. Putting more features in the base program would make it difficult to use and learn.
That's why 3rd-party WooCommerce extensions are needed and useful. They are like WordPress plugins that add extra features to your online store. They can add new types of products, shipping alternatives, payment options, and more.
You can explore WooCommerce extensions either on their website or from other sources.
How to Install WooCommerce Extensions
Installing WooCommerce extensions is different from installing normal WordPress plugins from the plugin collection.
The first thing you have to do is get a WooCommerce extension.
Sign in to WooCommerce using your WordPress account to download plugins. Other ways, you can download the plugins you want from the Extensions Store.
Choose your preferred plugin and quickly press "Download Now" if it's free, or go with the "Buy Now" button for premium extensions.
Log in to your WP backend dashboard, navigate to WooCommerce on your left sidebar, and click on the Extensions tab or the WooCommerce.com Subscriptions tab. Connect your WordPress.com or WooCommerce account to manage your extension subscriptions.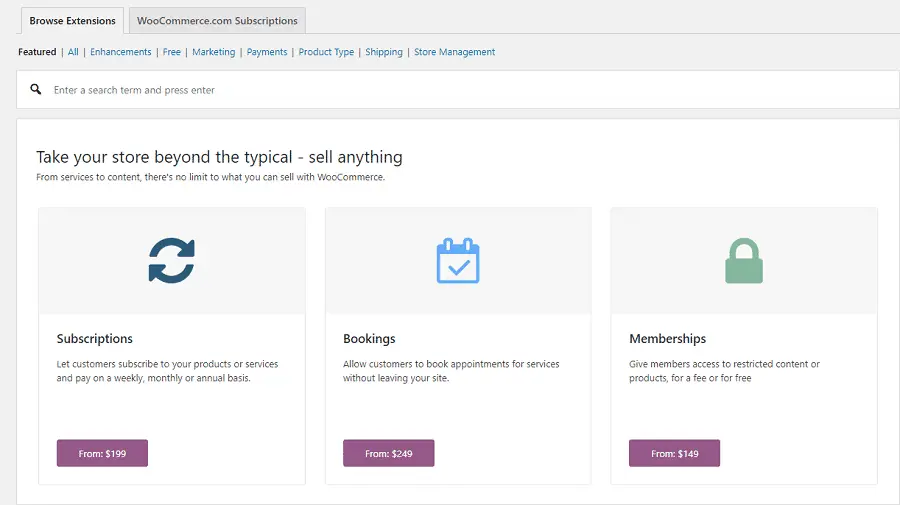 Premium extensions you bought will show up in a list. Don't forget to press "Download" next to them if you haven't installed them yet.
If you purchase an extension from a 3rd-party repository, please use the file they provide you. Kindly check it in an email or in your account on the repository. It should be a zip file from a third-party store or WooCommerce.
Navigate to Plugins and hover over Add New, then press the Upload Plugin button so the zip file you have downloaded can be uploaded.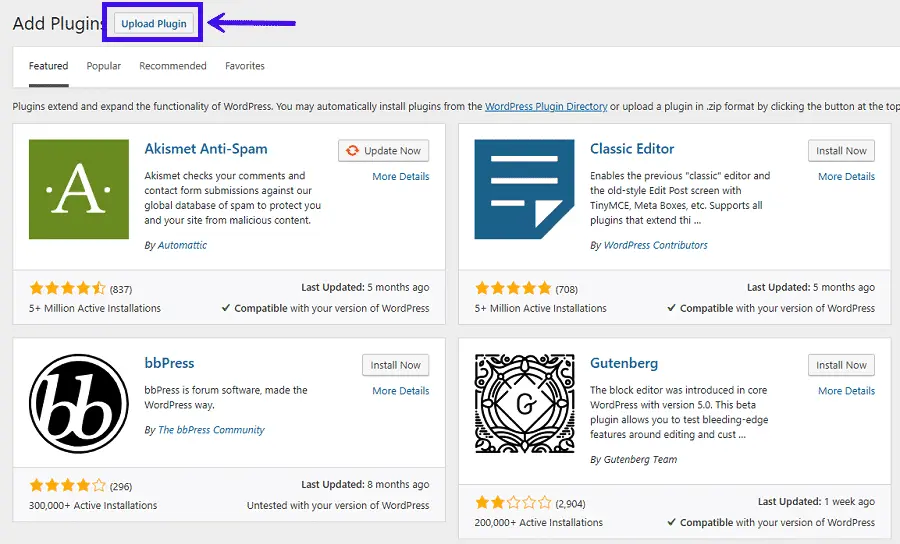 If you purchased the plugin from the WooCommerce store, go to WooCommerce > Extensions > WooCommerce.com Subscriptions and click Inactive.
If you obtained it from a 3rd party, you can hover over to the Plugins and select Installed Plugins, then click Activate.
Your new extension is now operational. The majority of them have a custom settings page in WooCommerce > Settings.
The Best Places to Download WooCommerce Extensions
There are a lot of different WooCommerce extensions that you can find on the internet. However, some are only available on certain repositories that host them.
So is it hard to find the best one? Take it easy!
Unlike websites that only offer one plugin, repositories have a large number of WooCommerce extensions. They offer a wide range of plugins for your online store, ranging from a few to thousands. Let's check out a few very safe places you should look into: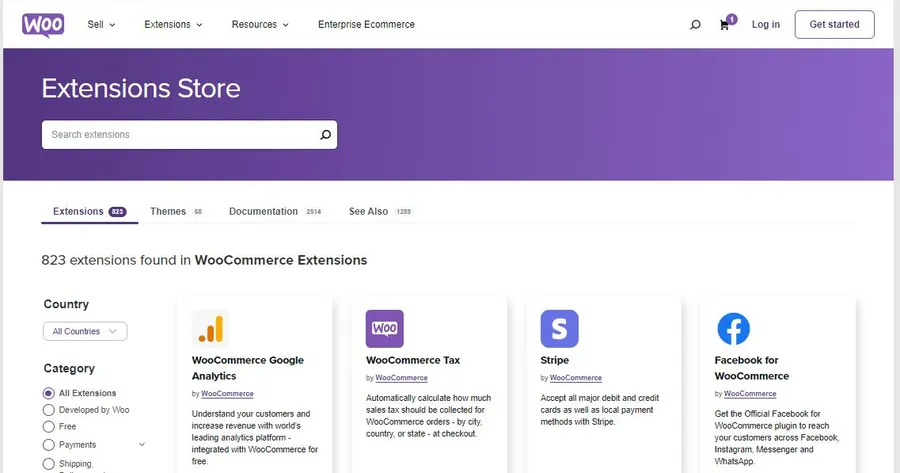 For the best extensions, go over to WooCommerce's Extensions Store. It has more than 823 extensions. Woo developers made 69 extensions, and others made some too, but they still have official approval. You can find 53 free extensions available to try and add if they're useful for your website.
Of course, WooCommerce extensions from the official store are more reliable and easy to use than others. You can activate and manage them via the WooCommerce screen in your WP dashboard admin, so it's quite hassle-free.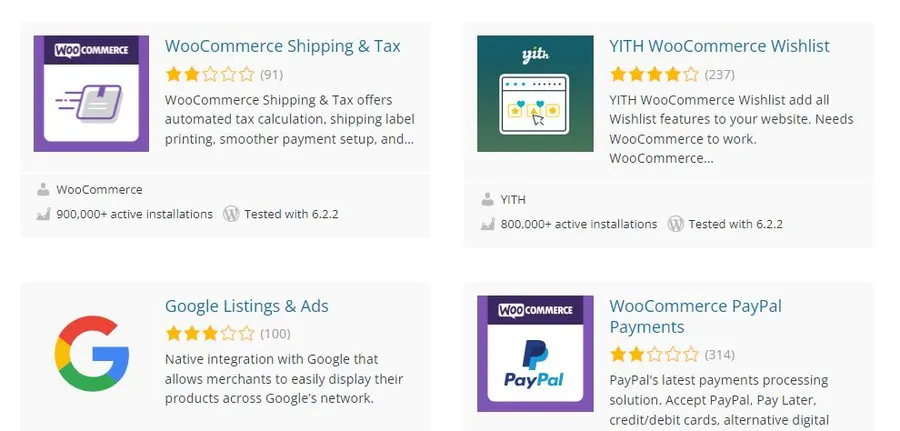 Another good place to begin looking is the WordPress repository. Numerous extensions are available here for free. They may not be as thoroughly scrutinized as those on the WooCommerce Extensions Store, but WordPress.org plugins must still meet certain criteria in order to be included.
Although quality varies, getting plugins from the WordPress.org directory is usually very safe.
A few of the best and safest WooCommerce extension repositories are Envato Elements, CodeCanyon, and Themeforest. They have a lot of premium extensions and plugins for all kinds of niches.
Recommended WooCommerce Extensions
There are a lot of WooCommerce extensions available in various repositories.
So where do you begin?
You can search for what you need, but you should also browse to see what might help you. It's possible to overlook critical functionality that you are unaware of!
Don't be concerned if you get lost. We've put together a list of some of the best and most widely used WooCommerce extensions and plugins.
This should help you a lot if you're new to WooCommerce.
PayPal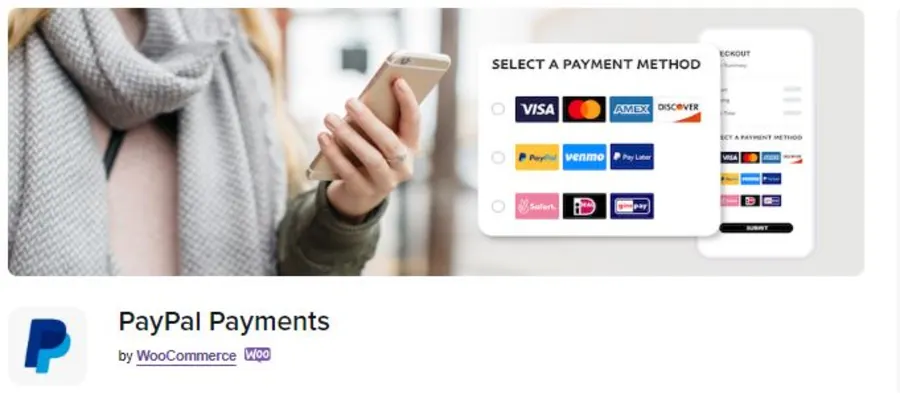 PayPal is the most important and famous WooCommerce extension for processing payments. It is available for free download and can be used with country-specific payment options.
Stripe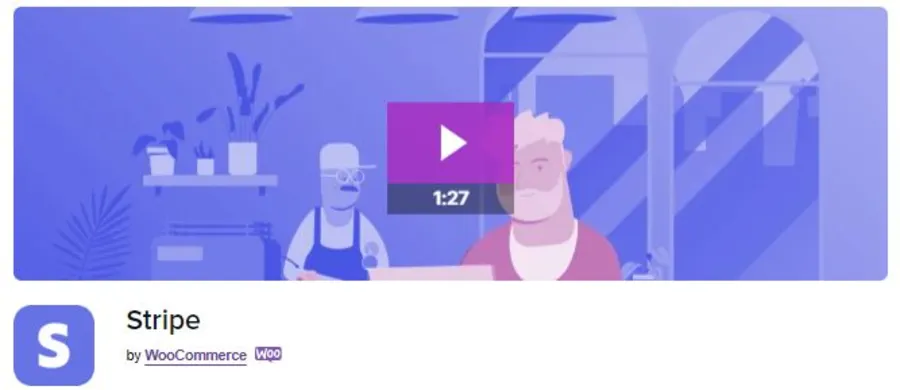 Similar to PayPal, Stripe is among the best WooCommerce extensions that many people are looking for. Furthermore, there is no setup fee, and it accepts all debit and credit cards.
WooCommerce Square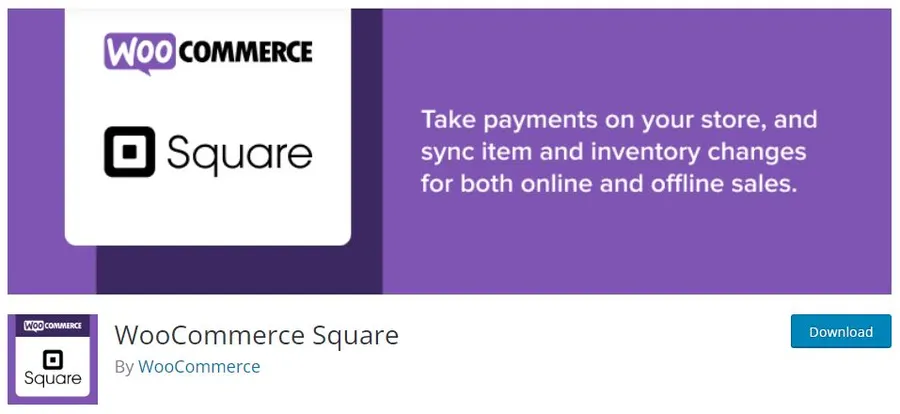 WooCommerce Square is designed to accept Square payments. Take advantage of a PCI compliant payment processing solution that meets SAQ A compliance levels.
FOX – Currency Switcher Professional for WooCommerce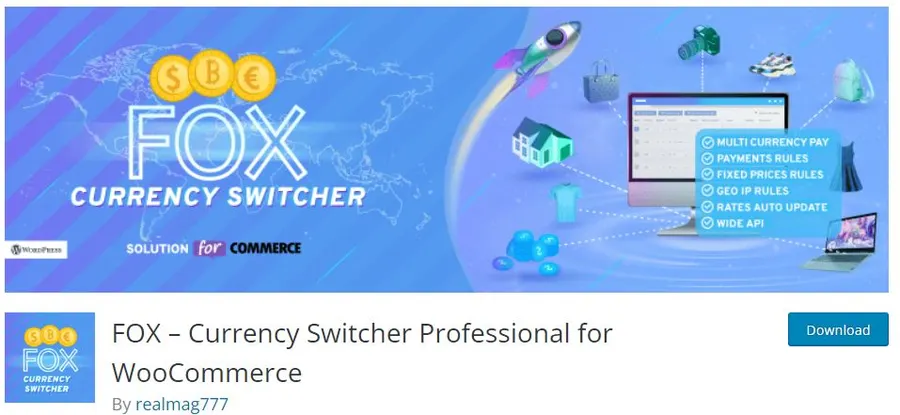 FOX lets you change and pay in different currencies easily. It supports many global ones and is essential when your business goes international, right?
Checkout Field Manager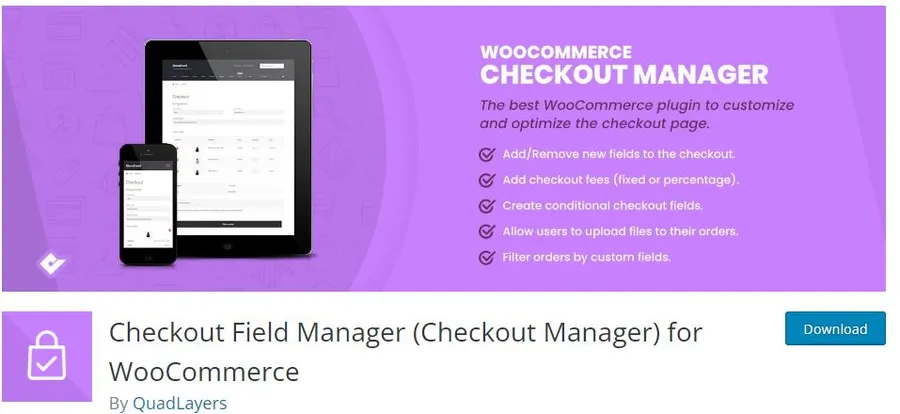 Checkout Field Manager is the best free WooCommerce extensions with over 100,000 downloads on WordPress.org. It helps you to include custom fields on your online checkout page for billing, shipping, or extra sections.
The following field types can be added to your checkout page: text, textarea, password, radio, checkbox, select, country, state, multi-select, multi-checkbox, heading, color picker, and file uploader.
Smart Coupons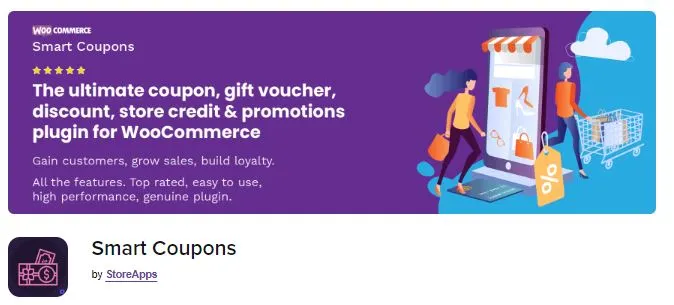 As its name implies, Smart Coupons is a premium WooCommerce coupon extension. You should have it for applying promotions, coupons, discounts, gift cards, and other types of coupons. It's possible to create coupons, discounts, and vouchers in bulk with Smart Coupons and run product giveaway campaigns. It promises to increase sales and retain customers.
YITH WooCommerce Ajax Search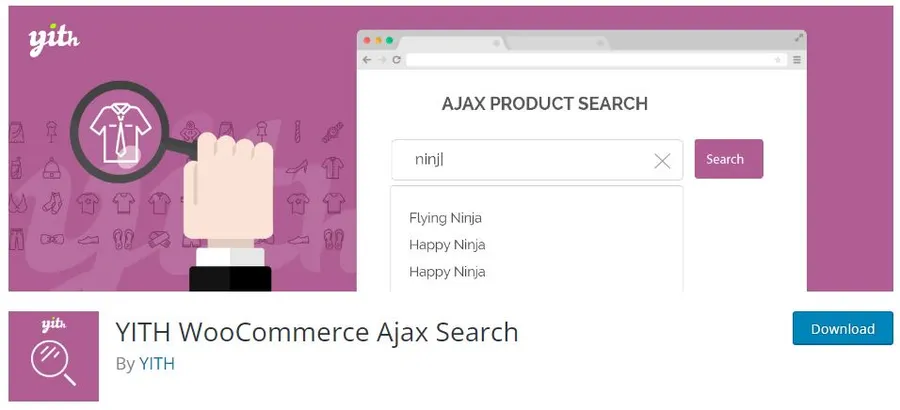 So far, YITH WooCommerce Ajax Search is known as a WooCommerce product search extension. It generates a simple but powerful search box that shows immediate search results by recommending products from your online store that meet your search criteria. It's an incredibly simple WooCommerce plugin. It only requires installation and is ready to use.
SUMO Reward Points

SUMO Reward Points, of course, is a WooCommerce reward extension that assists you in encouraging consumers to spend money and rewarding them for their loyalty through a point system. Customers can collect points by purchasing products, sharing your brand on social networking, and signing up. Then they can redeem them for products or prizes. You can even create competitions to earn reward points and add expiration dates to the points.
AliExpress Dropshipping for WooCommerce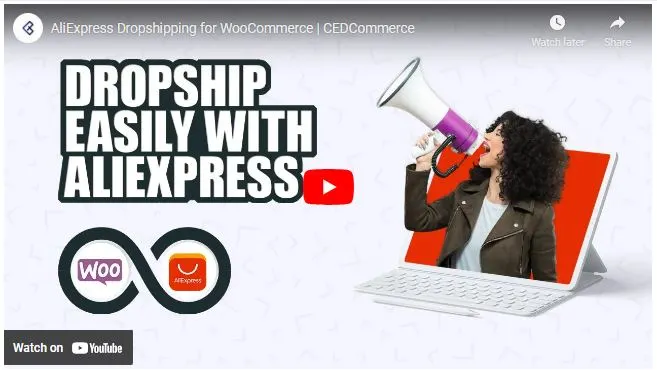 AliExpress Dropshipping for WooCommerce is our next extension suggestion for you. It assists you in importing products and reselling them globally while profiting.
Donation For WooCommerce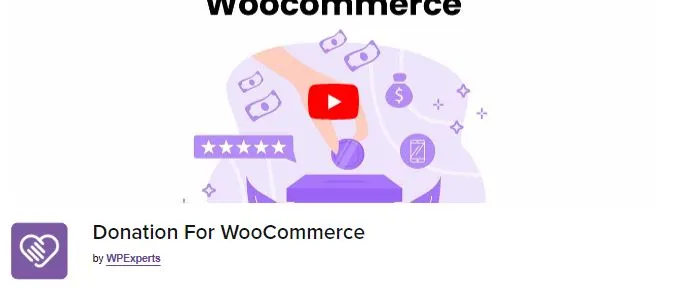 As its name implies, Donation For WooCommerce, of course, is a perfect extension for those who have charity and non-profit WordPress theme websites. It lets you set up fundraising campaigns that include more than just the power to gather simple donation payments. You can customize your donation campaign to suit your preferences and goals with features such as recurring donation payments, which allow your donors to support you on a regular basis, progress goals, which show how much you have raised and how much more you need, round-up donations, which let your donors round up their payments to the nearest dollar and donate the difference, and more.
Jetpack CRM for WooCommerce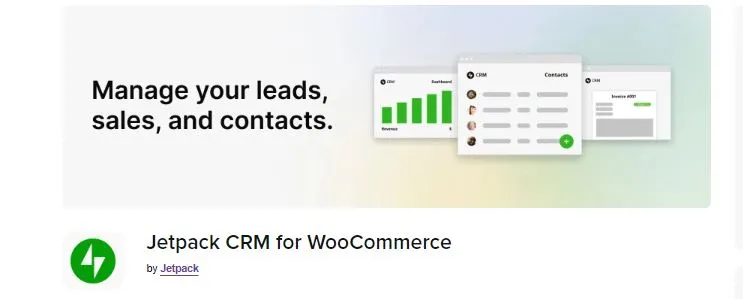 If you're looking for a WooCommerce CRM extension, why not try Jetpack CRM? It suits the needs and budgets of small and medium-sized businesses and entrepreneurs. Jetpack CRM helps you manage your leads, sales, and contacts with ease and simplicity so that it can boost your conversion rate and customer loyalty and increase your sales and revenue with existing customers.
Overall
WooCommerce is a robust platform that can handle any store size, but it may not have all of the features you require. That's where WooCommerce extensions come in, allowing you to further enhance this massive plugin.
Read More: LearnPress WooCommerce Integration
---
Contact us, ThimPress:
Website: https://thimpress.com/
Fanpage: https://www.facebook.com/ThimPress
Youtube: https://www.youtube.com/c/ThimPressDesign
Twitter: https://twitter.com/thimpress