Your eCommerce store is part of your livelihood. Like all business owners, you want to build up your client base with steady growth and see an increase in sales. The trouble is that it takes time and resources to accomplish these sometimes daunting tasks.
You are not alone. Others have struggled to grow their eCommerce sales too. And it is out of these struggles that some of the best eCommerce tools have come into existence. The right tools can take some of the burden off your company and your digital marketing staff as your revenue grows.
We've compiled a list of our 7 favorite eCommerce tools to increase sales.
1. Omnisend Is A God Send to Your Business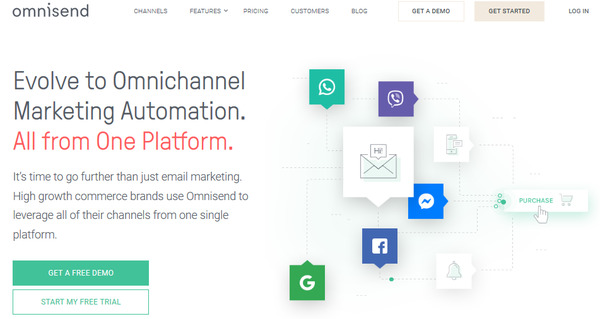 Omnisend is an awesome omnichannel marketing automation platform that helps you make more revenue on autopilot. Create a campaign once, and send it out to all your new subscribers and customers – automatically. Create several campaigns targeted to specific segments, and be sure that you'll never send an irrelevant message again.
But there's more. You can customize the series of messages that your customer receives based on their behaviors. For example, if a customer has put items in their shopping cart but not completed checkout, Omnisend will automatically reach out to that customer to remind them to complete the transaction.
It is estimated that 7 out of 10 customers abandon their shopping carts. Imagine how your sales would boost if you could recover even 2% of those lost sales. Omnisend works like a charm.
2. Hello Bar Raises the Standard for ECommerce

When you want to provide your customers with an uninterrupted browsing experience, ditch the popup, and use Hello Bar instead. Hello Bar is an excellent tool that allows you to highlight important information on your website without disturbing your shoppers.
Place your coupon codes, email capture or other special offers on your website with Hello Bar in an ever-present location. It is the perfect tool for conversion and provides helpful reports of total impressions and CTR (click through rates). Plus, it offers an A/B testing option so that you can find out which message best identifies with your customers' needs.
We are not suggesting you abandon popups. Everyone knows they work. Hello Bar can be used with or without popups so that you can increase your conversions regardless.
3. Unbounce Will Get Your Sales Jumping through the Roof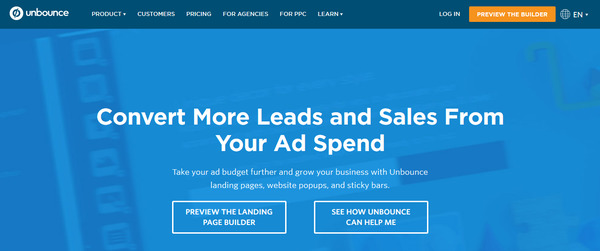 Paid advertising can be risky – unless you know what converts browsers into buyers. Unbounce can increase your advertising ROI by providing tested templates that increase sales. Their landing pages can decrease your advertising cost per lead as much as 70%.
That's huge. And people know it. That's why big name brands use Unbounce to drive their marketing efforts.
Plus, Unbounce is mobile friendly, a necessity in the eCommerce world.
4. Get Your Customer Service Moves Down with Groove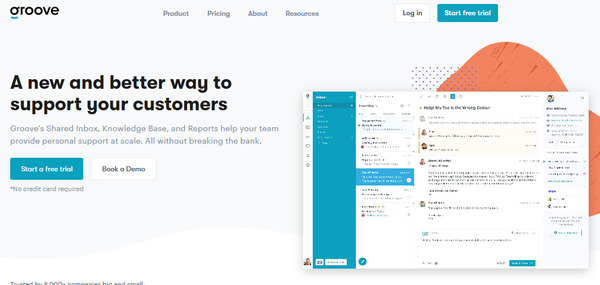 Every business in the eCommerce world needs a solid customer service platform if they want sales to increase. It only takes one dissatisfied customer to do permanent digital harm. Groove rises to the occasion by providing a simple customer service interface for your sales team and your clients.
Groove relies on a friendly interface that is as simple as answering an email. Plus you can create tickets, track metrics, collaborate with your team, and automate busy work.
Empower your customer service team with this trusted eCommerce tool. The software is affordable so that you don't have to worry about breaking the bank.
5. Sumo Will Have You Going Up Against the Big Boys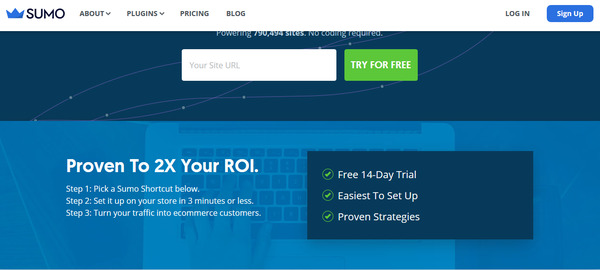 Sumo is a popup software tool that can give you valuable insights into the behavior of your customers while collecting their email and getting them into your email automation.
Sumo's eCommerce tools will help you reduce cart abandonment, grow your email list, and increase overall order value. The platform is proven to achieve a 2X return on investment (ROI), and it is super easy to set up.
Their heat map tool will help you identify precise behaviors and scroll patterns as your customers browse your eCommerce store.
You'll want to give Sumo a try.
6. RiteKit Is a Right Fit for Social Media Marketing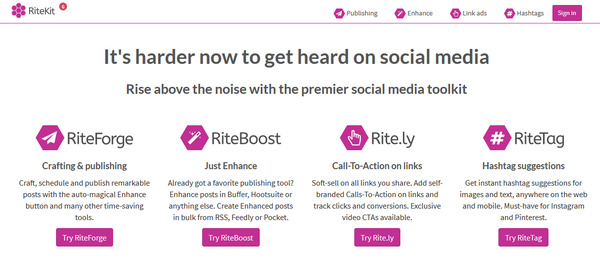 If you are afraid of being drowned out in social media, give RiteKit eCommerce tools a try. RiteForge will help you create and beautify your social media posts, saving you time and increasing your sales.
Use Rite.ly to turn every link into a call to action, track clicks and sales, and take advantage of exclusive video calls to action.
RiteTag will help you find the perfect hashtag for your social media posts so that you can be sure the right customers will see your offers.
All these tools and more are part of RiteKit's platform. Plus, the tools integrate seamlessly with the ones you are already using like Hootsuite, Buffer and Pocket.
7. Let Instagram Lead You to Instant Sales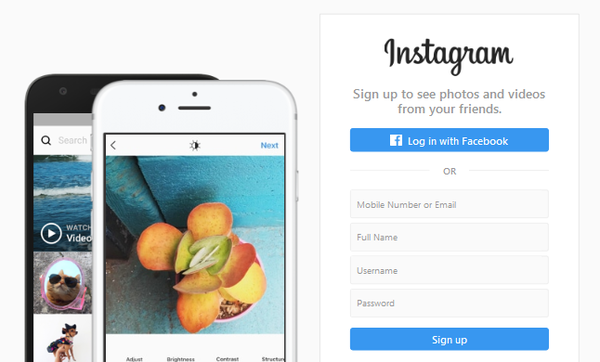 While it might seem bizarre to include a social network in this list, there's only one thing for sure: Instagram is the best thing that ever happened to eCommerce. People buy for emotional reasons. Nothing moves a person to an instant buying decision like seeing your product used in a real-life situation. That's why we love Instagram.
With an Instagram following, you can advertise for free, making it a no-brainer. Take advantage of Instagram with beautiful, high-quality photos that show your product in a fun, glamorous or entertaining way. Then sit back, and watch your sales go through the roof.
8. WooCommerce Product Feed Manager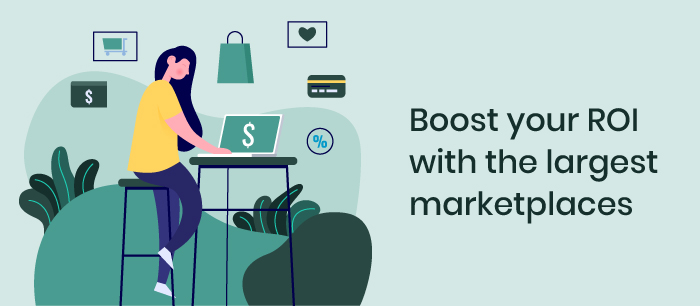 If you own a WooCommerce shop, promoting your products on online marketplaces like Google Shopping, Facebook Dynamics, Amazon, eBay, and Yandex is a great idea.
WooCommerce Product Feed Manager allows you to generate product feeds for more than 30+ major online marketplaces.
This plugin has an auto-sync feature for Google Merchant Shop, so your product feed will be automatically updated and uploaded on Google, as you scheduled. Any changes made on the feed will be updated automatically or as per your schedule.
You can use the extensive filter option to select products from your store, based on any of their attributes to create product feeds fast and efficiently. Follow this guide to generate a 
WooCommerce Google product feed
.
The category mapping feature helps you to set your products under a merchant's fixed category list for generating an accurate feed. The advanced custom fields feature ensures that none of your products go missing, and your feed never gets rejected on any marketplace.
9. EngageBay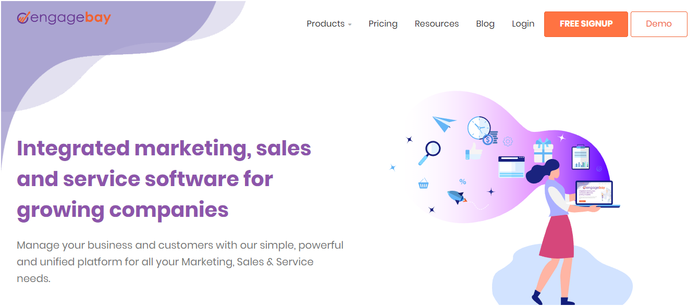 If you're looking for a strong all-in-one system, EngageBay is a good choice. It comes with a slew of tools including lead generation, contact management, help desk automation and much more.
As the system has a free, extensive all-in-one solution available, you can try it out for yourself without committing to a subscription payment. This way, you can use EngageBay to see if it's right for your business without spending a dime.
EngageBay comes equipped with an excellent platform for creating rich email marketing campaigns with various templates. This is of great benefit when you consider that approximately 64 percent of people prefer a rich text email as opposed to basic layouts.
And with their Zapier integration, moving information between all of your apps is only a few clicks away. Essentially, you'll build a powerful networking system for all of your supported apps.
Additionally, the simplicity of sales reporting and automatic activity tracking helps to optimize time.
Conclusion
These are all great ways to boost your eCommerce sales, but like with anything, each of these platforms are merely tools. The best way to get the most out of them and increase your take-home profit is by learning how to use each of them, and being honest about whether or not they work for you.
Some online sellers may need something ultra robust, others something a bit simpler. With any luck, this list will help you find the tools you need to develop your business- no matter what stage you're in.
There you have 7 of the best eCommerce tools for increasing sales. Check them out, and start putting them to work for you today.