By reading this topic, you will learn how to Improve the SEO of your course in LearnPress using Yoast SEO. Let's SEO your course website!
Due to the importance and complexity of the activity, we need useful tools to improve SEO effectively and efficiently. Yoast SEO, one of the best tools on the market, can speed up the procedure and deliver precise results. One thing that can be stopping you is that people cannot search for the course on Google since the course description is not optimized in a way that is beneficial for SEO. Today, it goes without saying that having a high position on search engines is incredibly significant.
In addition, there are numerous techniques to enhance the SEO of both your website and your course. You can find incredibly helpful plugins for your website in our article on the top 10 WordPress SEO plugins.
Step-By-Step Improve the SEO of Your LearnPress Course Using Yoast SEO.
Yoast SEO and Step-by-Step to Installing Yoast SEO.
About Yoast SEO.
A top-tier WordPress plugin called Yoast SEO helps website owners optimize their content for search engines. It provides a wide range of features and tools aimed at improving the visibility and ranking of web pages in search engine results pages (SERPs), such as on-page analysis, content insights, and readability analysis.
Yoast SEO stands out from other plugins of a similar nature because of its ease of use and simplicity, making it a fantastic resource for those just getting started with SEO. Even for people who have little to no prior knowledge of SEO, its recommendations are simple to comprehend and put into practice.
Yoast SEO's regular updates to stay current with the most recent search engine algorithms and market trends are another significant benefit. In order to optimize their content, website owners will always have access to the most recent SEO tactics and practices.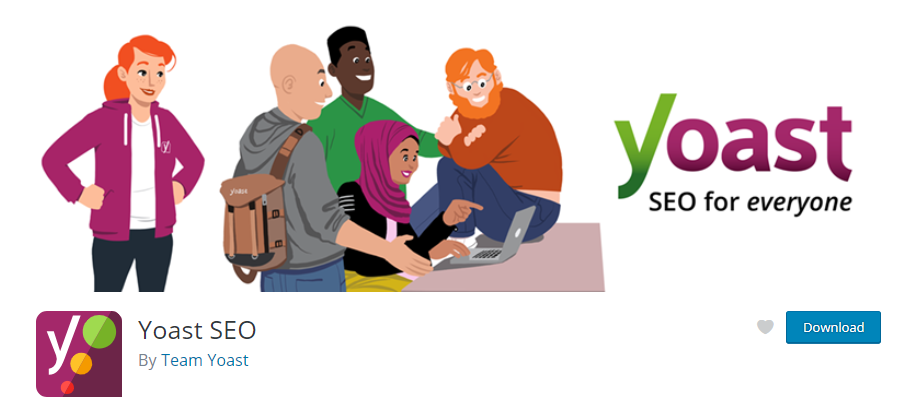 Here step-by-step to install Yoast SEO.
Step 1: Access your WordPress dashboard
Step 2: In the sidebar, click on "Plugins" > "Add New"
Step 3: In the search bar, search for "Yoast SEO"
Step 4: Click on the "Install Now" button and wait for the installation to be complete
Step 5: Click on the "Activate" button to activate the Yoast SEO plugin.
Step 6: After activation, you will see a new "SEO" section in your WordPress dashboard.
Once the installation is done, you may need to know Yoast SEO's interface and strengths and weaknesses through this comparison article Rank Math vs Yoast SEO.
Make Sure You Have LearnPress Courses Running On Your Site.
About LearnPress.
Although LearnPress, a WordPress plugin that offers a learning management system, has customized the platform by adding new custom fields for various e-learning content types, including courses, lessons, and quizzes, Yoast SEO is only compatible with the default post and page types in WordPress.
The course's title, description, and metadata are stored in these custom fields so that they can be used to improve the course's search engine optimization (SEO). Yoast SEO might not be able to access these custom fields directly, but LearnPress has created its own SEO plugin that works in tandem with Yoast to make sure your e-learning content is fully optimized for search engines.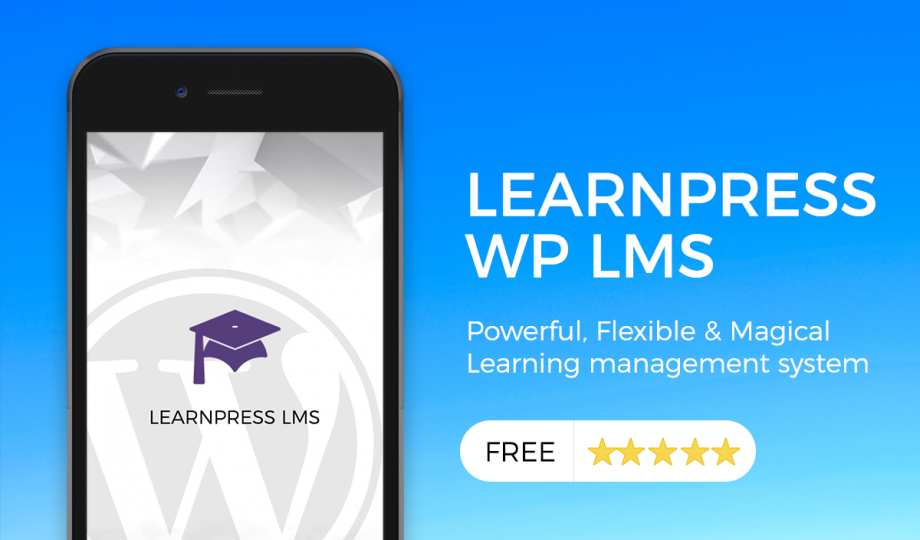 Just make sure you already have LearnPress WordPress LMS installed and activated on your website.
Here step-by-step to install LearnPress:
Step 1: Use your username and password to access the dashboard of your WordPress website.
Step 2: To look for new plugins, pick "Add New" from the "Plugins" menu
Step 3: Enter "LearnPress" into the search field and press the "Enter" key on your keyboard.
Step 4: To install the LearnPress plugin, click the "Install Now" button next to it.
Step 5: Enable the LearnPress plugin by clicking the "Activate" button.
Step 6: After activation, your WordPress dashboard will display a new "LearnPress" option.
That's it! You have successfully installed and activated LearnPress on your WordPress website. Now you can start creating and selling online courses using LearnPress.
Install ACF Content Analysis For Yoast SEO.
About ACF Content Analysis.
You may examine and optimize your custom fields with ACF Content Analysis just as you would your regular content. As a result, you can make sure that every piece of content on your website, including any custom fields, is SEO-optimized and will be visible to visitors.
You must have both the Yoast SEO and ACF plugins installed and active on your WordPress site in order to use ACF Content Analysis. After accomplishing this, open the Yoast SEO settings and activate ACF Content Analysis.
You'll notice a new area in your post or page editor that lets you add custom fields and make them search engine-friendly after you enable ACF Content Analysis. To make sure that all of your custom fields are optimized for SEO, you may use the same keyword optimization and readability analysis tools that you use for your normal content.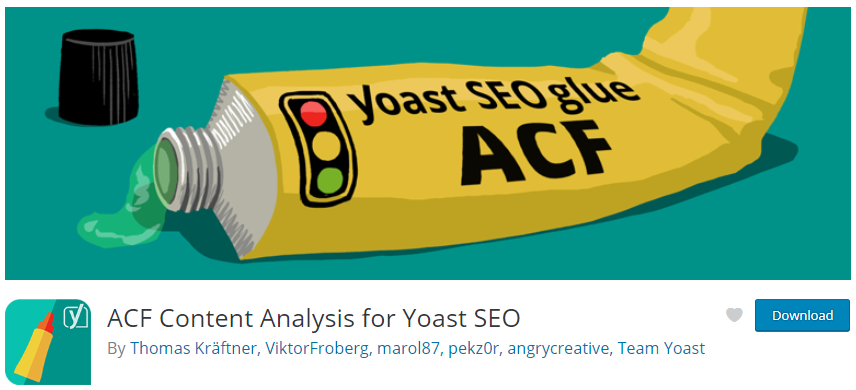 Log in to the dashboard of your WordPress Admin Area> "Plugins" and then choose "Add New".
Keyboard "Enter" after typing "ACF Content Analysis for Yoast SEO".
To install the ACF Content Analysis for Yoast SEO plugin, click the "Install Now" button next to it.
After the installation is finished, activate the plugin by clicking the "Activate" button.
Click on the "Features" option in the "SEO" section of your WordPress dashboard.
Turn on "ACF Analysis" in the "Advanced" section by scrolling down.
The "Content Analysis" section can be found by selecting the "General" option and scrolling down.
Find and activate the "Enable Readability Analysis for ACF Blocks" option.
Tips You Need To Know When Using Yoast To Improve SEO.
One primary keyword in each post is what you should concentrate on while writing new content. This assists Yoast SEO in analyzing your content and offering suggestions on how to make it search engine-friendly. Make sure the term you select accurately captures the essence of your message.
Yoast SEO offers immediate feedback on your content as you create it, allowing you to optimize it. To make your content keyword-optimized, adhere to the suggestions. This can entail changing the length of your material, adding internal links, and providing alt text for images, among other things.
Use the snippet editor to customize the title and meta description that will show up in search engine results. A snippet editor is a strong tool. This is a fantastic chance to distinguish your content and get clicks. Write intriguing headlines and descriptions that completely capture the essence of your piece.
Yoast SEO offers a readability analysis that assesses the readability of your material in addition to its SEO analysis. Aim for a green rating to make sure that a large audience can access your material. Long paragraphs may be broken up, subheadings may be used, and technical language may be avoided.
Use internal linking: Yoast SEO may assist you in enhancing your internal linking strategy. Internal linking is a crucial component of SEO. To increase navigation and SEO, make sure to connect to more pertinent material on your website. Links to relevant blog posts or product sites may be included here.
Finally, it's crucial to pay attention to Yoast SEO's reports to track the SEO development of your website. This includes monitoring your site's ranks, examining your site's traffic, and figuring out where you can make improvements. Make adjustments based on this information to raise your rankings over time.
Final Thought.
Especially with regard to optimizing your LearnPress course for greater search engine visibility, the aforementioned article offers insightful information on Yoast SEO and its potential. Yoast SEO is a well-known WordPress plugin that provides a full range of tools to assist you in enhancing the SEO performance of your website. These capabilities include reading content for readability, choosing focus keywords, and creating XML sitemaps.
Read More: 10 Most Effective Tips to Reduce Bounce Rate of Your Website
---
Contact us, ThimPress:
Website: https://thimpress.com/
Fanpage: https://www.facebook.com/ThimPress
Youtube: https://www.youtube.com/c/ThimPressDesign
Twitter: https://twitter.com/thimpress