Surely you must have asked yourself many times, should you do an email marketing campaign? What rules do you have to follow? What do you have to measure?
These are things that you should take into account when making your Email Marketing Campaign.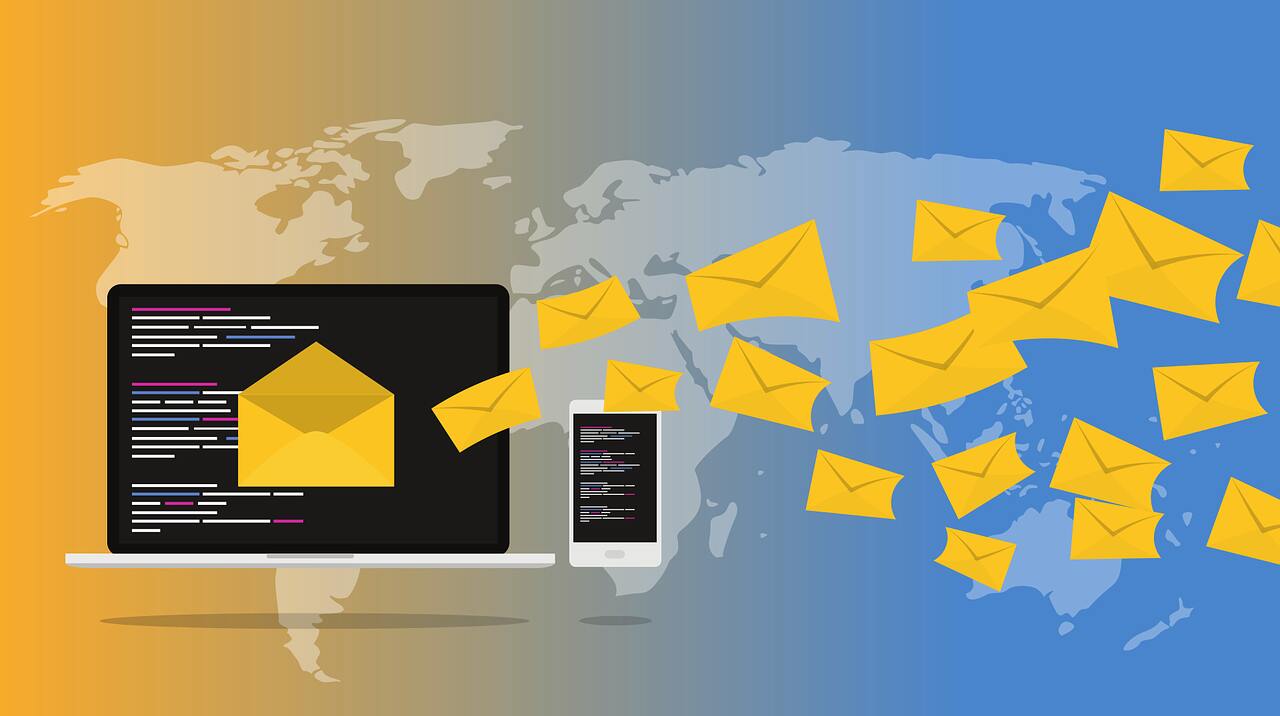 Nowadays, companies understand that email marketing campaigns are one of their most relevant channels. You have to keep in mind that email marketing must be complemented by other efforts, such as SEO, content including blogs, social media, etc.
It is a tool with which not only will you "attack" a mailing list, but you will use it to maintain a relationship with your contacts.
Different Email Types
Newsletter (newsletter)
They are used to maintain contact with the recipients and they do not forget your presence. The newsletter is focused on creating brand recognition + Email Marketing Campaign and is sent daily or weekly.
Summary
The story provides a summary of existing information; let's say it's a summary of the most important pieces of content-by-content marketing agency because they are the ones that have been most read or commented or shared.
Specific
These emails are individual that contain information about a single proposal, such as when you have e-commerce and notify your audience of changes in the shipments of the products.
This type of mail focuses on the conversion of the call to action.
Also, email marketing can help you build and maintain relationships with your potential customers. Once you have the data, you can personalize your contact, get reviews on Amazon and send an email notifying them about the news that could interest them or about your products, etc.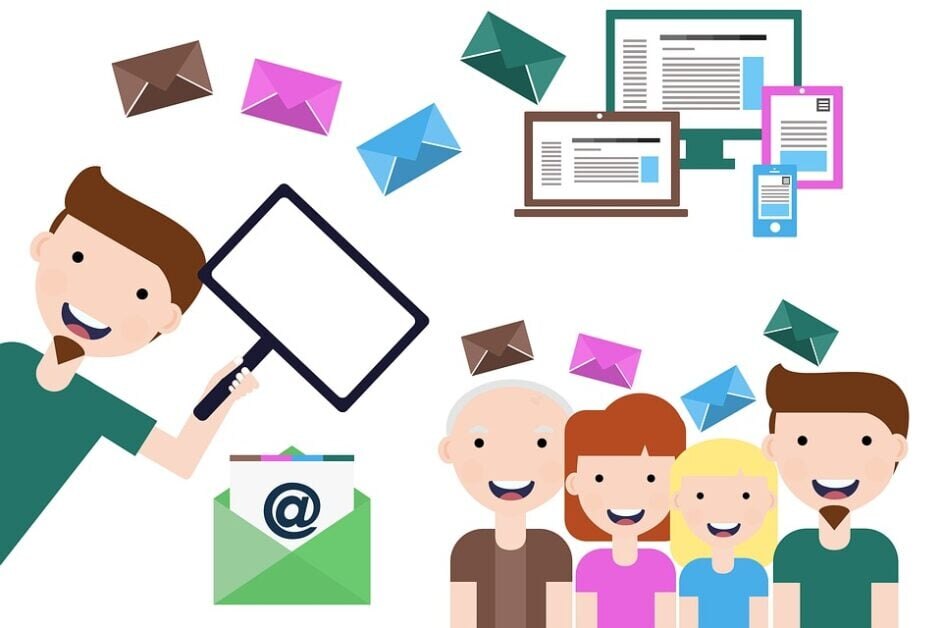 Sponsored
All the types of previous Email Marketing Campaigns are based on sending to your customer database, but if you want to reach more audiences and impact a different audience to generate more leads by B2B Lead Generation Software, then you should try sponsored emails.
How do you do that? It is as easy as paying to be included in the newsletter of another provider or a specific email about your brand.
Transactional
The transaction type is the one that comes out after you have taken some action. For example, you sign up for an online networking course on a different online course platform and receive an email with the access data, etc. Here the individual is waiting for the corresponding mail derived from his action.
Tips That Can Help You With Your Email Marketing Campaign Task
Perform Test A/B.
Write good texts.
Take care of the subject of your mail: the opening rate will depend on it. Be creative, if they are always the same, they end up boring. Think of what your audience would like to read that will motivate them to open their mail.
Be periodic.
Try to offer added value.
Respect privacy: It is extremely important that the user can unsubscribe with a link in the mail and must be visible.
You should use a friendly and personal tone, treat your readers as VIPs, with a close tone, and don't just treat them as if they were just email addresses to send one more.
Show personality and add questions.
The mail has to be simple.
In each email, you have to include a call to action. You should not put several because they would not listen to any.
Have You Heard About The AIDA Structure?
Let's look into it since it is the structure that you should follow.
A: Attention. This you will do with the matter.
I: Interest. You will do it with a phrase that catches your attention.
D: Desire. Pointing out the benefits of what you offer.
A: Action. Click on the link that you have motivated them to do.
Keep your database updated; you should not send emails to people who do not want.
Customize the emails.
Provide added value, do not send only promotional offers. Find out what may interest them.
It is important that you identify yourself, with a sender's name, logos, and images.
Measure the results.
The Cycle Of An Email Marketing Campaign Would Be
Creation and shipping
Delivery
Opening
Click on links
Conversion action
ROI analysis
Upgrade of the database
Create homogeneous groups based on their characteristics. For example, they buy only in the mornings, that they buy a certain hair product without selling hair products, etc.
The call to action is important. Locate the hot areas of your messages and put them there.
Combine text and images in your email campaigns.
Make sure that the platform you use does not identify with spam.
And to finish with these tips, you should know that to improve and optimize your email marketing campaigns you should know a series of indicators.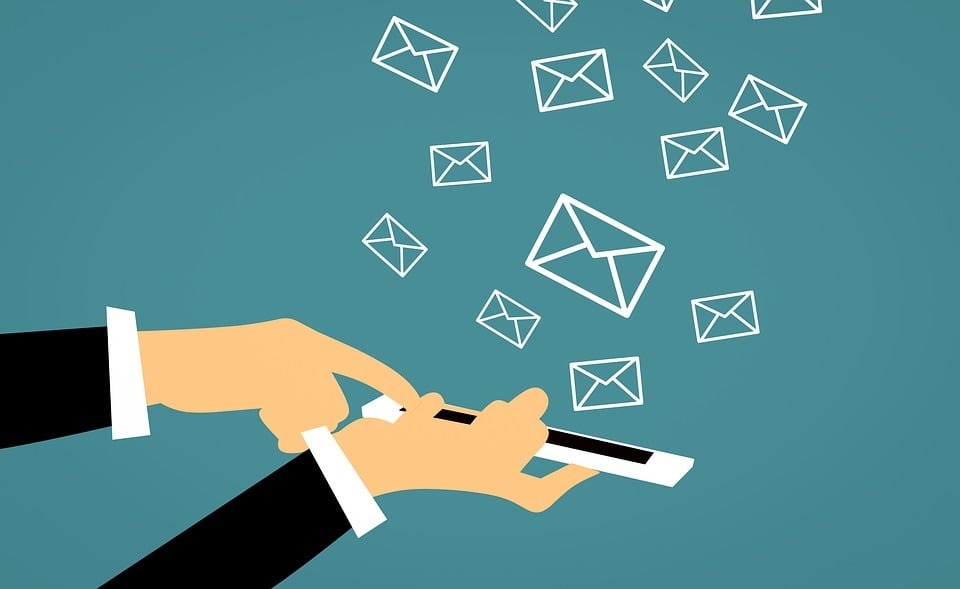 Indicator Analysis
Number Of Emails In Our Database
It is the total volume of addresses that you have in our database.
Spam value
It's a spam score that some providers give. It is based on the number of links and words that are included that could trigger the spam filter.
The Ratio Of Action Over Time
Whenever you do an Email Marketing Campaign, what you want is to obtain the highest possible opening rate. So, you will have to decide the time and day of the shipment.
Rebound rate
It tells you how many emails sent have not reached their recipient. They can be hard bounces when the email address is non-existent or is badly written, soft bounces, and almost always by the destination server.
For example, a mobile app development company launches an email marketing campaign. It is sent to 100,000 addresses, and 2,000 are bounced. Here the campaign would have a deliverability rate of 98% and a bounce rate of 2%.
Delivery rate
The emails that have been delivered compared to those that haven't.
Opening rate
Indicate the number of people who received your email and opened it. It is calculated like this: open emails divided between the emails sent minus the bounced emails.
The rate of clicks or CTR
It refers to the number of recipients who have received and opened your email, and have clicked on a link. It is calculated as follows: the number of emails click divided by the emails sent minus the bounced emails.
Conversion rate
It refers to the percentage of emails that lead to a specific action according to the objective of your email marketing campaign and is calculated as follows: the number of emails that launched an action divided by the emails sent minus the bounced emails. You must define the type of conversion you are looking for in each email marketing campaign that you do.
Unsubscription rate
Indicates the people who have opted to unsubscribe.
Read More: Tips For Designing Emails That Look Good On Mobile
Conclusion
In conclusion, email marketing can be a highly effective tool for businesses to connect with their target audience and drive conversions. However, in order to make your email marketing campaigns successful, it's important to follow a few key tips.
First, make sure your emails are well-designed, visually appealing, and optimized for all devices. Second, personalize your emails and segment your audience to deliver more relevant content. Third, focus on crafting compelling subject lines and preheaders to encourage recipients to open your emails. Fourth, provide valuable content and incentives to encourage recipients to engage with your emails and take action.
Finally, track your results and continually refine your approach to improve your email marketing performance over time. By following these tips, businesses can create effective email marketing campaigns that drive engagement, conversions, and long-term customer loyalty.
---
Contact us, ThimPress:
Website: https://thimpress.com/
Fanpage: https://www.facebook.com/ThimPress
Youtube: https://www.youtube.com/c/ThimPressDesign
Twitter: https://twitter.com/thimpress