Today, in this blog, we will guild you on how you can build a community to promote your course before you sell them. And ideally, Facebook Group is a great place for you to reach this purpose.
With the development and a huge number of users, Facebook becomes the best option for businesses to build a community of leads and customers. In a Facebook Group, you can easily interact with your audience by posting, commenting, and sharing with them useful information to discover what they want, need, and will buy. Then, you can offer what they exactly want with less effort than trying to figure it out by yourself.
If Facebook Fanpage has the advantage of being able to diversify posts, run ads, easily analyze posts via Insights, good storage, Group Facebook has other advantages that can be used to do affiliate marketing. The most important and most beneficial of the Group's benefits is the multi-dimensional interaction. Every member can post questions about buying and selling and share knowledge.
With Fanpage, only administrators can post and members just can be able to comment. Besides, with high natural reach, and a post-top bulletin board easy, the group can grow fast without advertising costs. This point is remarkably beneficial for you to do affiliate marketing. Moreover, membership is very simple, a member in the group can add 10-20 others or more, we can take advantage of this to increase the number of members in the group, easier to increase like many fan pages.
Instead of spending all efforts on creating online courses, why don't you clearly undertake research first? It is highly recommended to build a community for your audience first in order to not make any mistakes. With Facebook Group, you will find it easier to get closer to your audience, and understand their behavior, from there, you can sell and make money from online courses.
Build A Community Around Your Course Topic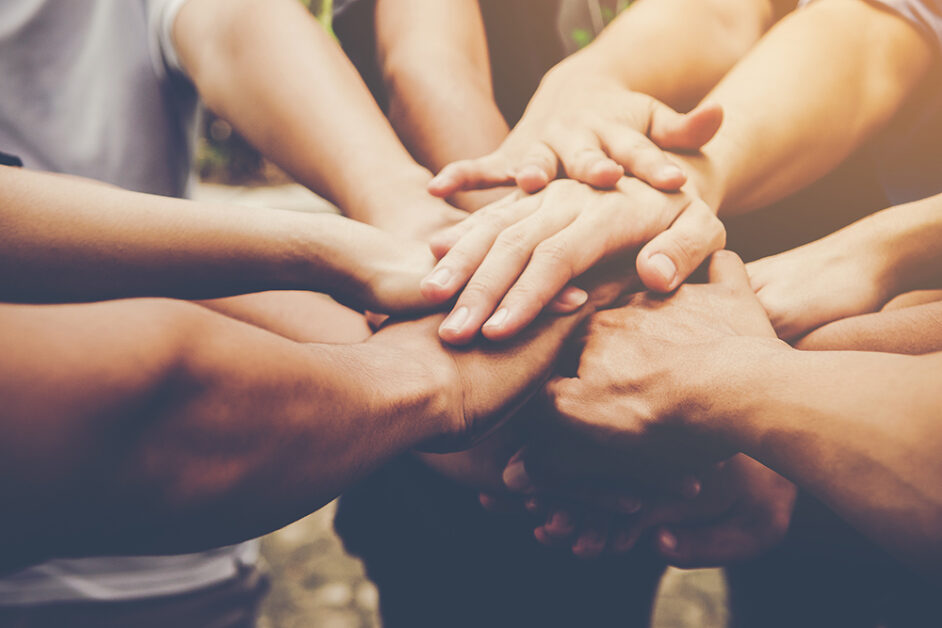 Why do we need to do this? Finding a theme, or niche will definitely help the Group quickly grow rather than a Group focused on too many topics. Especially if you plan to use a group to do affiliate marketing, you must determine the target audience. This theme or niche must be consistent with the product that you intend to affiliate marketing.
In this case, if you want to sell online courses, You need to build a group that is highly relevant to your course topic. This group of people will be a place for assembling all people who are interested in your topic.
Remember To Create a Group Name For SEO
That's right, SEO is Important. Let's imagine what happens when your Group name isn't relevant to anything of your online courses. How can your audience find the group with just the search bar on Facebook? It's impossible. Today, when many people try to create a group, they always try to create an impressive title that can attract an audience.
But, with Facebook, an impressive name may not be able to work well. If you think of Facebook as a search engine, then How will the audience find you among millions of groups on Facebook without relevant keywords?
Therefore, if you are creating a group for digital marketers or language learners, don't forget to include those keywords in the group name. An impressive title can get fancy only when your group is famous, well-known by many users, and have a strong reputation to get good flows of members.
If you are a famous brand with a large audience, it will be easier to contain your brand name in the group title. But, if you don't have a lot of fans who are willing to search for your name on Facebook or who can get to know your group via ads or emails, it should be better with the keyword relating to your course topic in the group name.
Build Clear Content For Facebook Group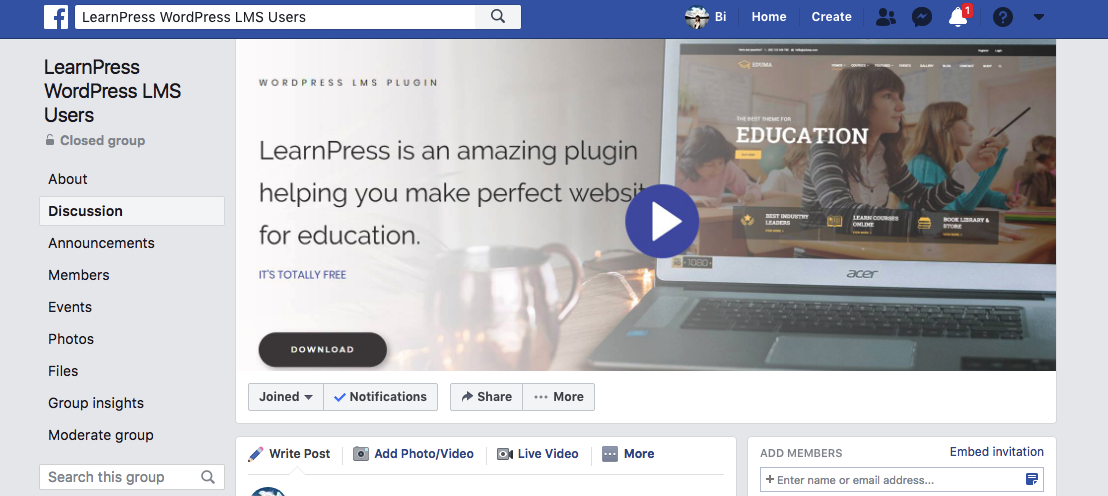 First of all, the group will help you generate traffic for your marketing system, so useful posts should be shared regularly. You should start with posts that are not too long, using photos, images, and symbols reasonably and easy for members to follow.
Following that, you should have a post-group rule. Since the Facebook group is a community of many members, you will have rules and pin them on the top of the group. Rules may be set by you or built by the key members of the group.
For example, I recommend the following rule: all members must interact in the group at least once a week. In addition, the membership tends to interact with short, emotional, and high-value posts. You should always ask your community questions, it also makes you build a good personal brand. Besides, asking for continuous interaction will help the members often see the group post on the newsfeed, will it be very convenient for you?
In the process of developing and managing the Group, you will probably encounter a lot of "negative" members – they can use every form to "get more likes, views, follows". Let them do and do not block immediately, and help them understand that action is not beneficial. You only block when this action is repeated from time to time or seriously violates the rules you set.
Besides, your group should have a purpose to relate to your target audience to online courses. The main purpose of selling online courses should not be too remarkable. And of course, do not position the group in a way to generate leads for your business. Try to make clear that this group is really useful for your members and make them stick with your group. From there, your group will have a strong intention that is better to build a community for selling online courses.
Ask People To Join Your Facebook Group
Starting with creating a new group, your mission is how to build up and grow that group. Without any existing community, you should spend much effort on this job and it will require a long run. A simple way is to make Facebook posts in your group. Yes, create as many posts that contain useful information for your target audience as possible. The key is that you need to make the users think that they need this group to gather more information and to contact others. Then, your community will gradually go larger.
It may sound time-consuming and you need to spend much effort on it if you don't already have an audience. But, you start from nothing. It's the only thing you can do. Besides, there are some other ways that can help you to build your community:
Launching video Ads on Facebook
Sending emails to an existing list
Sending Private Facebook message
Linking the group with blog posts or information from the website
Linking the group with other social media posts
Asking for referrals
Moreover, to enhance your community, you can give all members incentives when joining your group. Specifically, you can run giveaways or give some special offers of training videos or ebooks… that they cannot get in other places. This specialness will help Facebook users who are really interested in your online courses join your group. There are some ideas for exclusivity on your Facebook Group:
Special useful ebooks/PDF files
Free online courses
Free video training
Extra time for taking a course
Extra discount on buying the course
These FREE gifts will be motivation for the member to give their emails to get the gifts and take time and attention with the group in order to force them to join the community. The way you give exclusivities to your group member will be a great way to win their attention and win more fans. That's why giant corporations like Coca-cola, Apple, Pepsi, KFC, etc always spend billions on running ads and capturing your attention.
Use Your Group To Conduct Market Research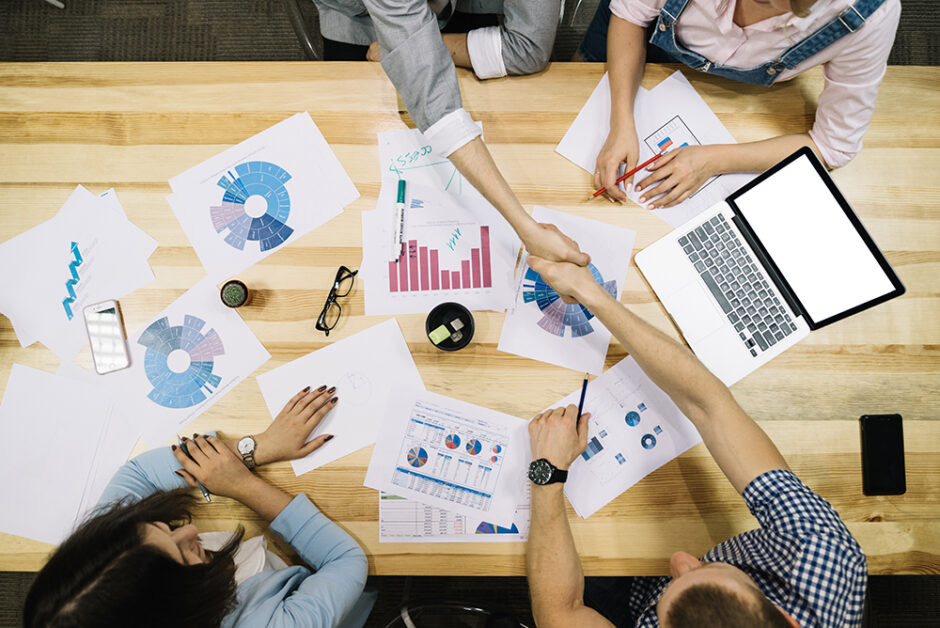 After undertaking all the above actions, you will have a group of members who are the targeted audience for your online courses. Gradually, your community will go larger and larger, just in case you keep spending time and effort on growing the group. Your group will provide value and build loyalty with your audience.
Your next mission will be asking your member about the problems they are facing, and about their needs and demands with online courses. Try your best to figure out what they really want, where they are at, and understand more about them. From this point, you can start to build online courses based on what exactly they want to make sure that your courses will have buyers.
There are many ways to explore your group members:
Creating polls with related questions
Asking questions
Proposing an idea and asking for opinions
Commenting and interacting with members
Simply ask your audience, make them feel that you are taking care of them. Therefore, they are more willing to answer your question and engage with your posts. Besides, do not forget to take note of what they said and what they want.
Use The Data To Pre-sell Your Online Courses
As we mentioned in our previous blog about how to pre-sell online courses before creating them, pre-sale is a necessary work that you need to do before your actual release your online courses. Facebook Group will be a platform for you to find communities, tap into them and use them for sales. With the community, you have all the detail about what your members really want and trust. From there, you pre-sell your online courses. They trust you and will be happy to purchase from you.
To pre-sell, please check out our blog about 6 steps to pre-sell online courses. In the Facebook group, you need to start from what you discovered by conducting market research step. Or from what you believe can help them to resolve the issues. You can pre-sell the courses to that group of people. And you can make them feel the deal they got with pre-sale is exclusive and they cannot get that deal elsewhere.
With a Facebook group, you've built the trust and attention of your group member. Therefore, they are more willing to read your content and interested in what you're sharing. Besides, you also provide free value that makes your audience believe that your paid courses will be better and price-worthy.
Wrap It Up
If you follow our suggestion in this blog, you will get closer to the sales of your online courses. In conclusion, there is no reason to reject building a community to get higher engagement. By creating a Facebook Group for your audience, you will have more chances on generating customer leads to sell online courses.
Read our article if you want to learn more about using Facebook to attract customers.
Besides, it's a great opportunity to understand more about your customers. From there, you just need to focus on creating online courses about what exactly they want to learn. If
In general, we just introduced basic steps that can help you to build a community to pre-sell online courses before you actually create them on your site. However, from a web developer's point of view, how you can pre-sell on a WordPress website? For you, who are using LearnPress as a base for creating online courses. It will be much easier than ever.
You just need to download and install the Coming Soon add-on for LearnPress on your website. This tool will create options for you to sell the online courses before an exact release date. Sounds simply? Why do not try with LearnPress and Coming Soon add-on now and enjoy the increase in your sale?
Besides, if you are using the LearnPress plugin on your website and looking for integration between LearnPress and WooCommerce, take a look at the "WooCommerce add-on for LearnPress". The add-on will help you to sell the course with the WooCommerce account.
Or, you can check out Paid Membership Pro add-on for LearnPress which helps you to sell the course with membership level.
Read More: Generate Customer Leads: A Collection of 12 Amazing Ideas
---
Contact us, ThimPress:
Website: https://thimpress.com/
Fanpage: https://www.facebook.com/ThimPress
Youtube: https://www.youtube.com/c/ThimPressDesign
Twitter: https://twitter.com/thimpress