FundPress plugin is an awesome plugin of our theme Charity. It helps to create and manage donations as well as to build a new fundraising campaign. FundPress plugin is included with theme, so when purchase our themes from ThemeForest, you need to install theme and install required plugins – including FundPress plugin.
Setting:
After install and active theme and required plugins, let's go to Dashboard >> FundPress >> Settings then configure something:
1. General setting tab: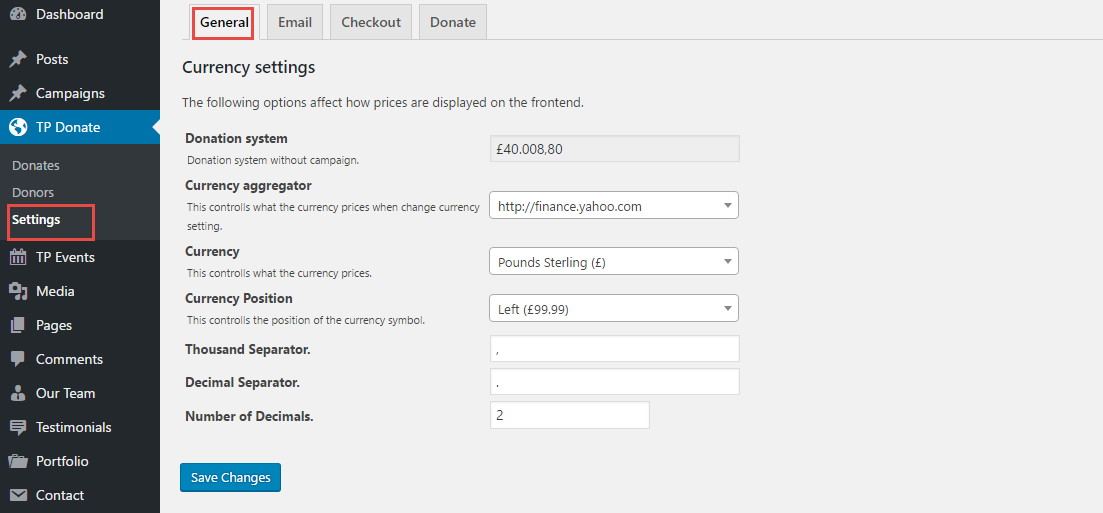 General Setting allows you set currency which are displayed on the font-end.
2. Email Setting tab:
The first, you need to select "Yes" to enable email function to help control what currency price. Then you can enter name, email address, content of email: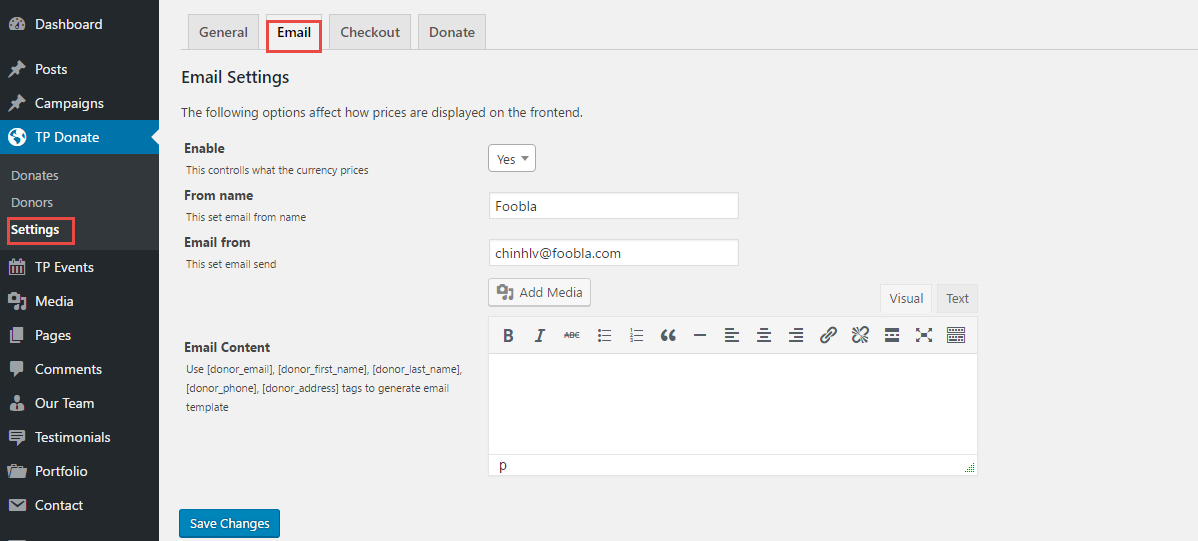 3. Checkout Setting tab:
FundPress supports three payment methods: Paypal, Stripe, AuthorizeNet. Customers can pay via available methods of the plugin FundPress without using payment methods of WooCommerce plugin.
– If you want to use any method, you need to click on sub tab Authorize, NetPaypal, Stripe >> select "Yes" to enable.
–  Include lightbox: controlls include payment lightbox donate form. If select "Yes", lightbox donate form will be enabled checkout. If select "No", lightbox donate form redirect to Checkout page.
+ With Include lightbox is "Yes":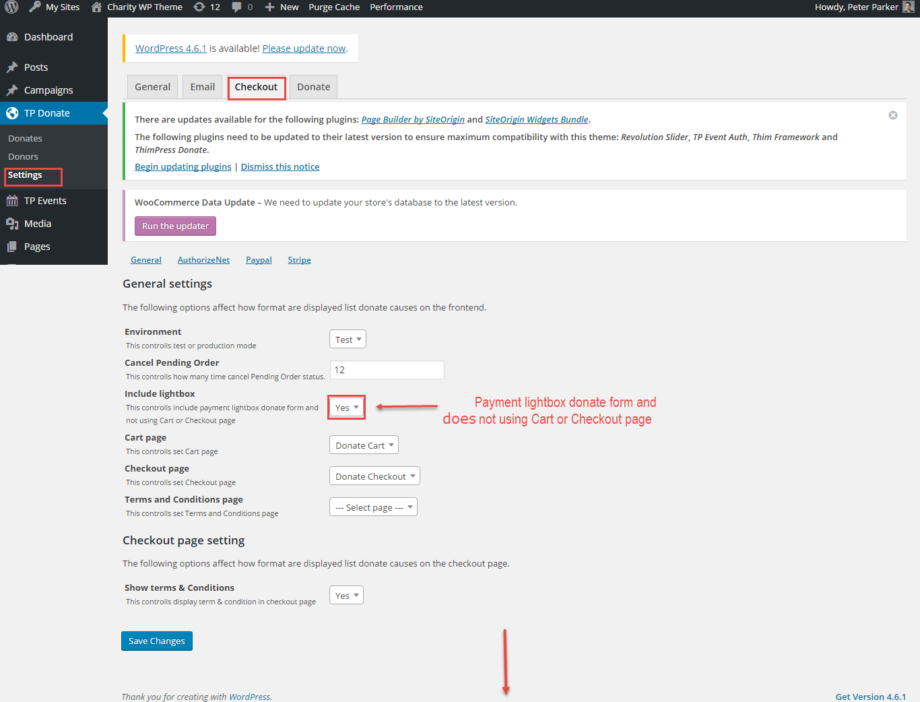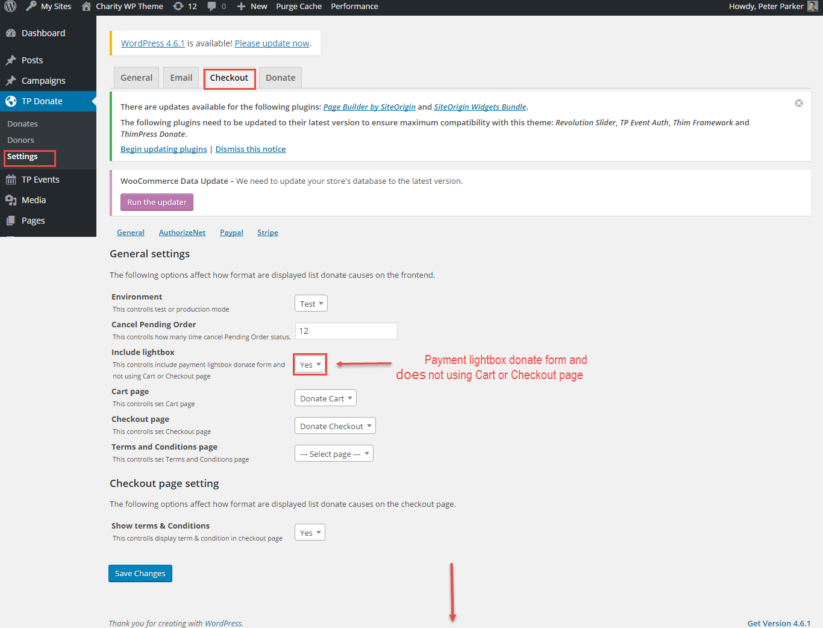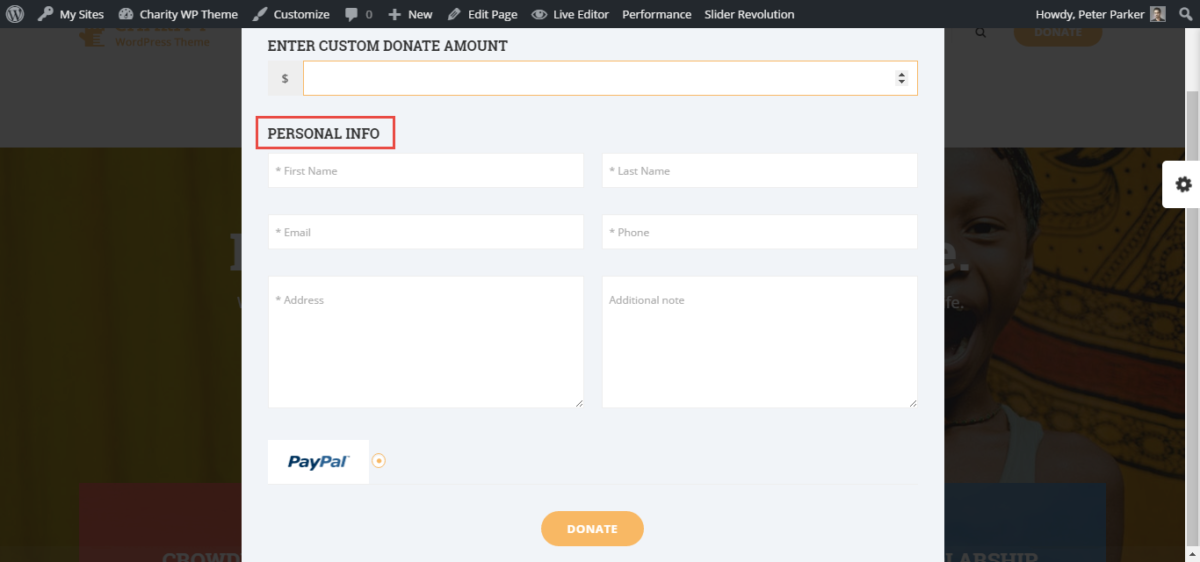 + With Include lightbox is "No" then you need to select Donate redirect page: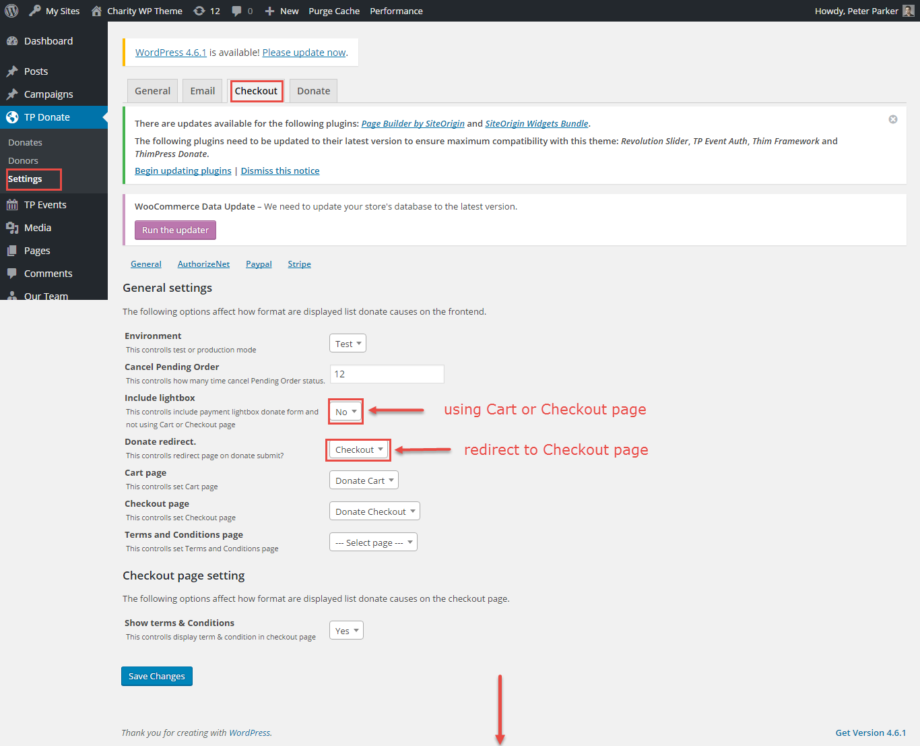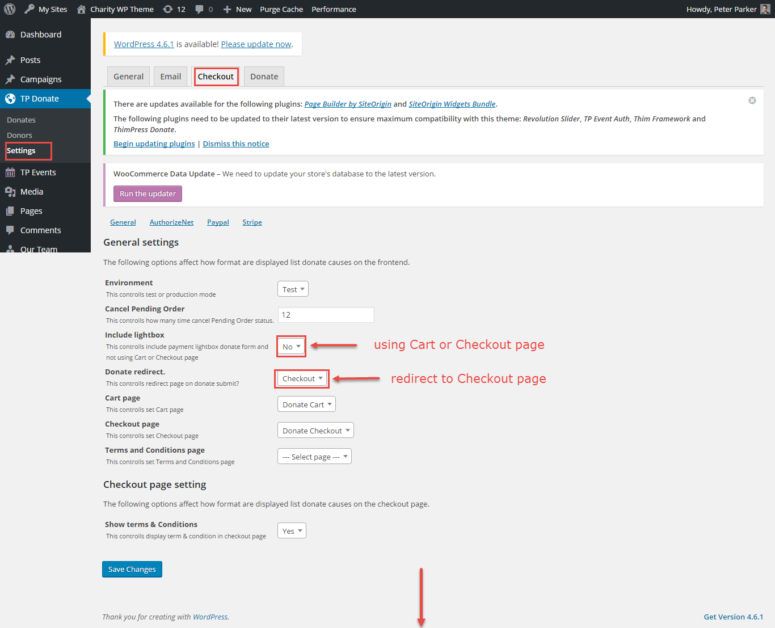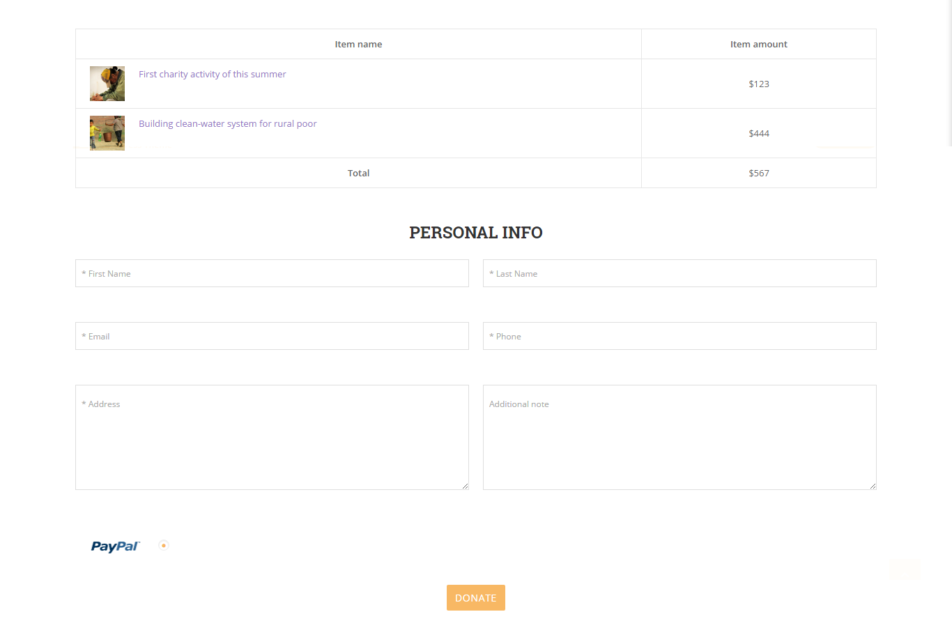 – Cart page: select page to redirect to cart page: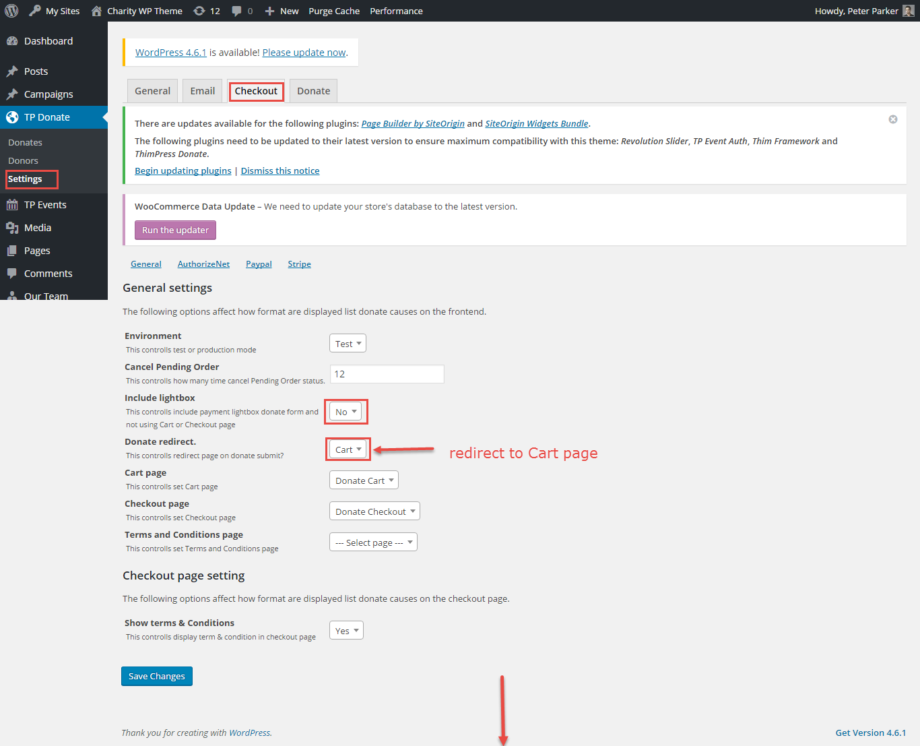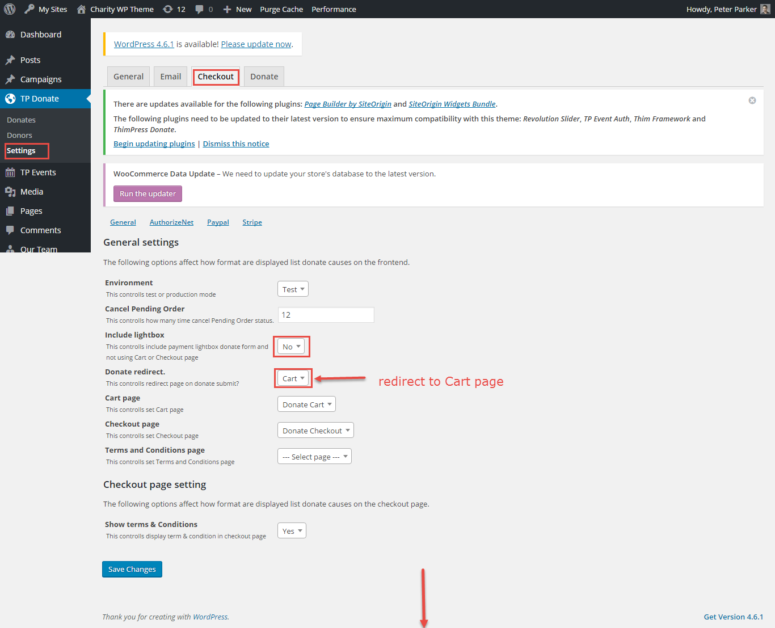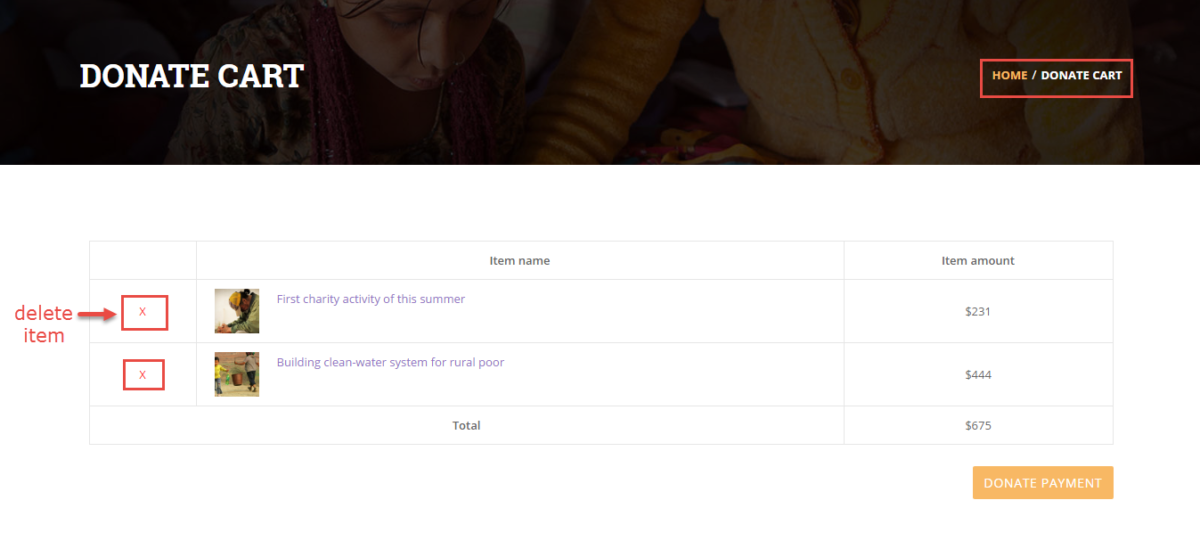 4. Donate Setting tab:
This is place to configure format of list donate on font-end.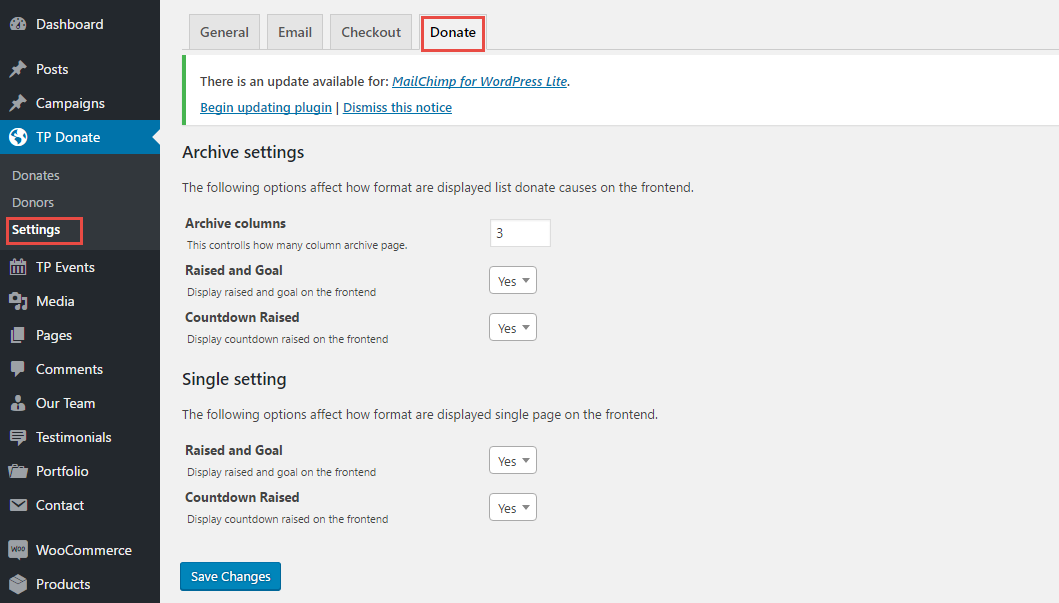 Features and use:
1.  Campaigns
Before create new campaigns, you need to create Categories and Tags.
Categories and Tags: Go to Dashboard >> Campaigns >> Add New tag or category: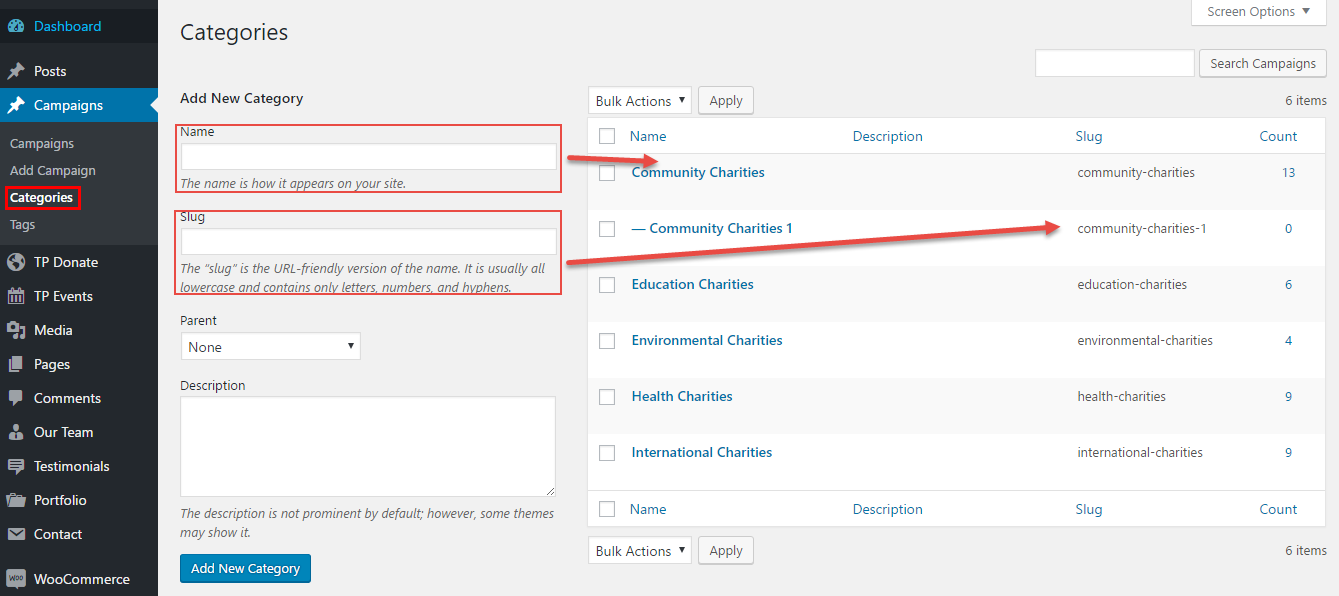 Campaigns: 

Go to Dashboard >> Campaigns >> Add New Campaign >> configure tittle, content, description, add featured image as well as specific settings of campaign: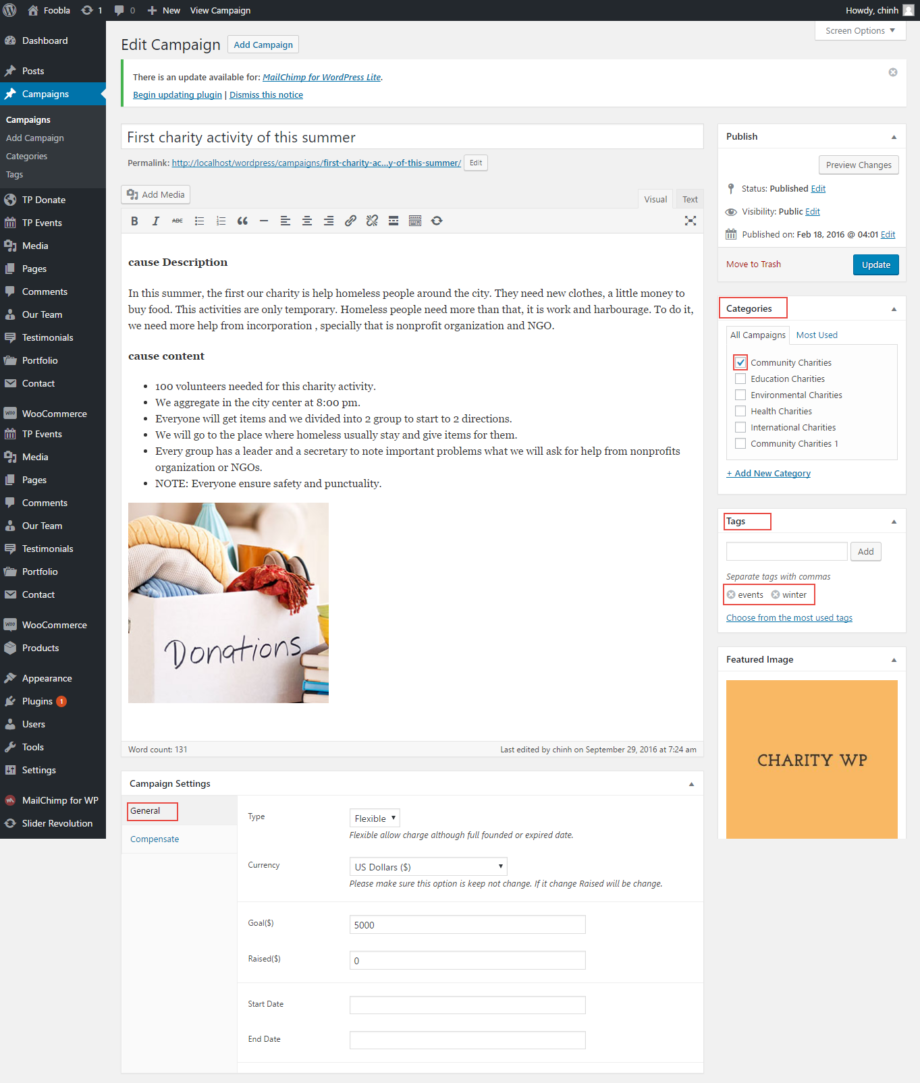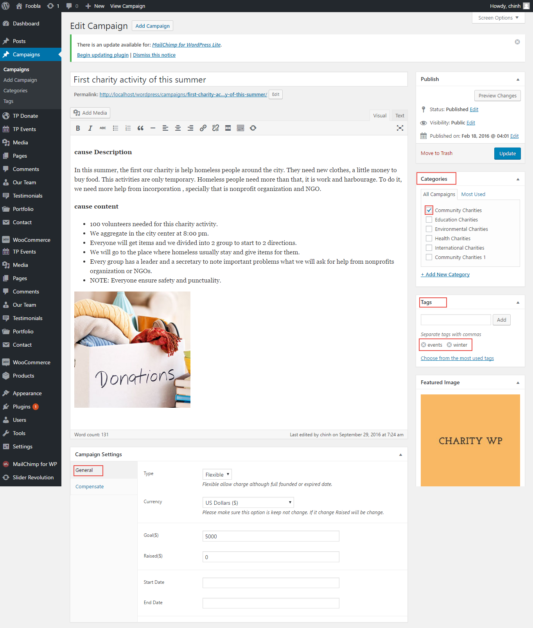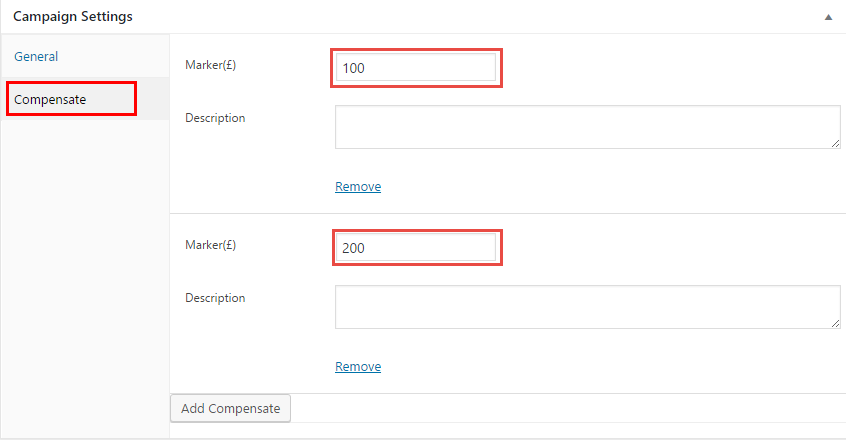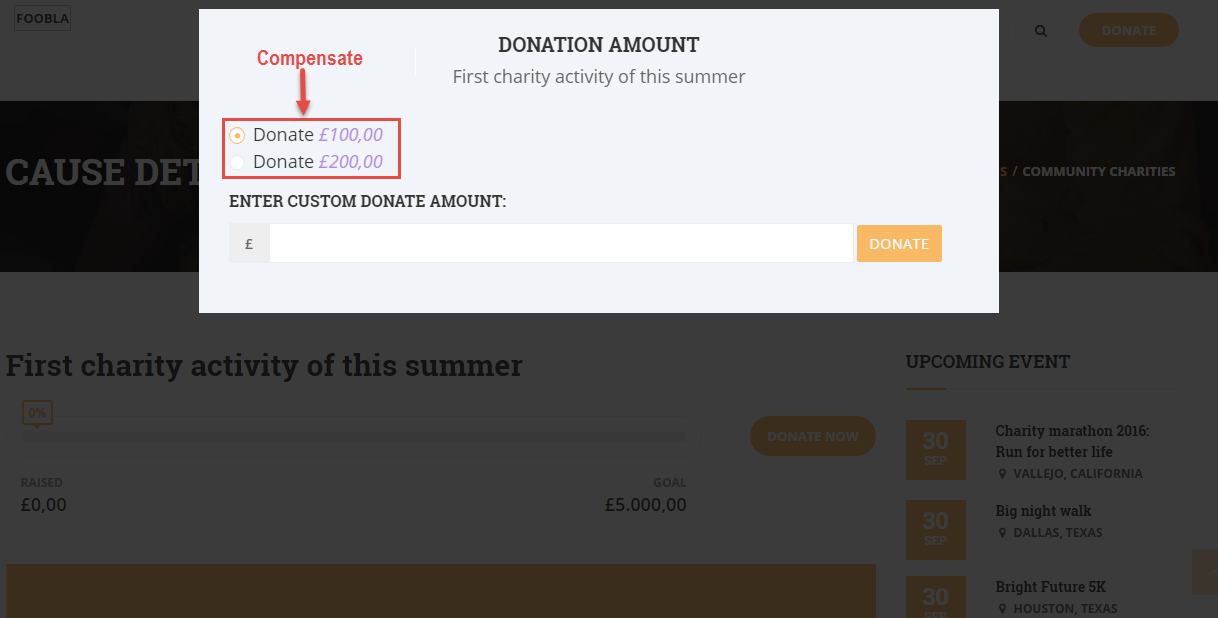 2. FundPress
This is place to manage information of Donates and Donors.
Donate: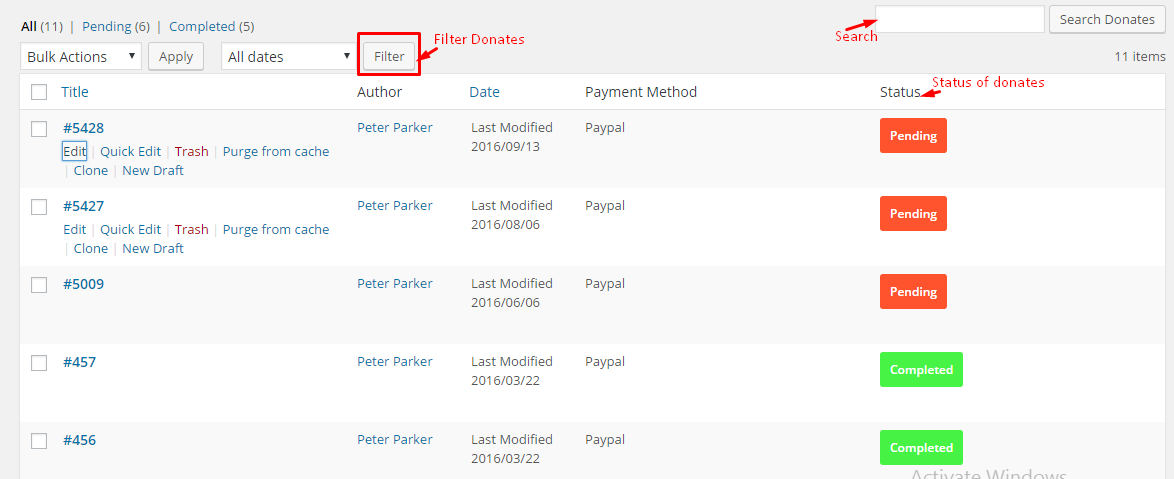 With Donates you can edit or add donate.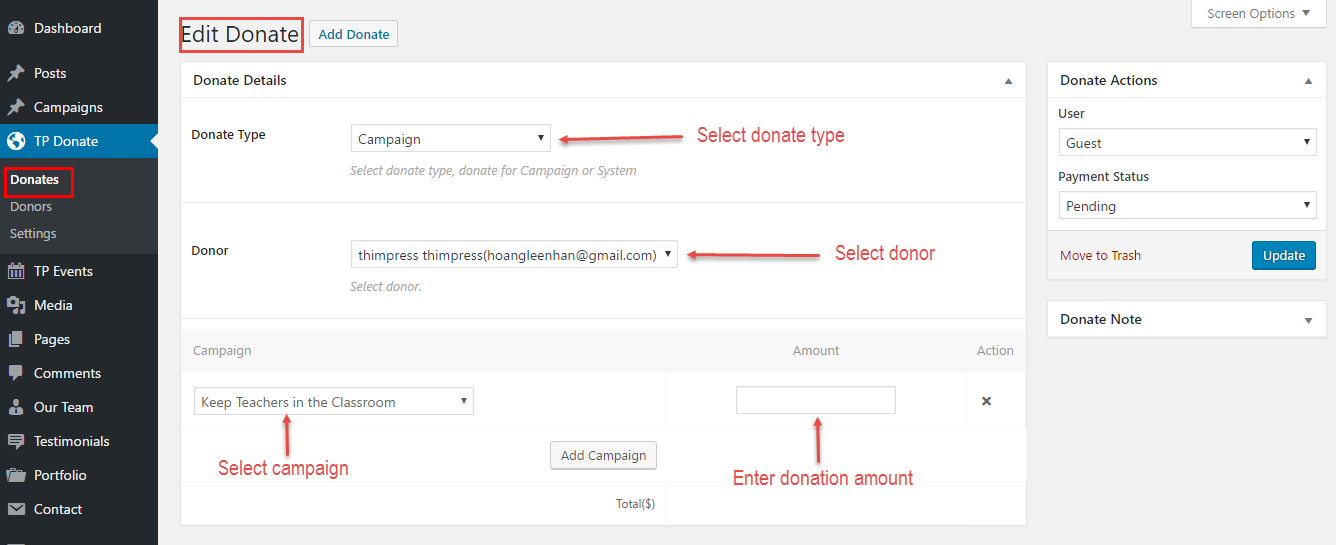 Donors: all information of donors will be stored when they donated.