The app stores are already being flooded with numerous mobile apps. They have led to a much stiffer and fiercer competition than ever before.
As a result, many top Mobile app development companies are beginning to adopt effective app marketing strategies. It purpose to help their apps reach their target audience, gain exposure, and become very successful.
Unfortunately, not every mobile app development company knows how to correctly advertise a mobile app. Obviously, the usual method of promoting applications via traditional marketing channels. After the completion of some mobile app development processes is no longer as effective as before. Now that there is a consistent evolution of mobile apps, developers are seeking new ways of getting their apps to stand out on the landscape.
How To Promote Mobile App Development
There are several ways of promoting mobile app development. However, digital marketing has proven to be one of the most efficient. It means getting an app into the devices of interested mobile users. At the moment, marketing apps via digital channels is apparently a whole new ball game that many app developers are yet to explore. Even most experienced marketers are finding it difficult to keep up with its rules while competing with different other players.


There are lots of challenges facing marketers today. Those are preventing them from getting into the mobile sphere and making a meaningful impact. Some of these challenges include app store rankings, understanding downloads versus users, targeting problems, unfamiliar channels, inability to create user-specific content, and so on. Any app development companies looking to navigate the landscape of mobile application marketing must be ready to face and overcome these challenges.
App marketing is all about making an app usable by getting it into the hands of customers. But these days, it is increasingly difficult to get an app out there without possessing a strong digital marketing strategy.
When it comes to driving downloads to an app. There are certain things (new strategies inclusive) that a would-be successful developer or mobile app development company must know to effectively achieve optimal success.
Here are some effective ways by which a growing mobile app development company can market its apps digitally. It ensures that users find and utilize them.
Share Across Social Media
Adverting apps through traditional touchpoints. Such as mass media channels is definitively not going to cut it no matter how big your agency's name and profile are. This is because it requires a clunky and involved process to get through. Basically, users will need to see your ad or sign up for the app before pulling out their mobile device and running a search for it. Obviously, customers can access a mobile app development of their choice so easily without having to pass through such a process.
Now that there are apps everywhere (including your competitors' applications). You cannot ensure that finding your app through the marketplace (App Store, Google Play, etc.). They will be enough for those users who are looking to make use of your app. As you already know, there could be other apps that can even be more visible than yours in those same places.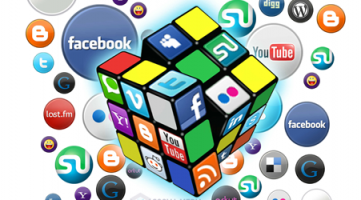 Placing your ads where your mobile users are already located is key to marketing mobile apps on a digital platform. Any mobile app development company seeking to make a meaningful impact through digital advertising should be ready to spend quality time and resources harnessing the qualities of real-time bidding exchanges with mobile advertising networks.
Provide Development Process For Users
There is no doubt about the fact that marketers can easily achieve efficiency. And low-cost targeting to their target audience via this means of digital advertising which does not require them to get bogged down in the details.
When marketing apps, it's really a very good idea for a mobile app development company to get engaged in social media and employ calls to action.
As a matter of fact, your existing audience will surely want to check out your mobile app. They want to know that it has been developed with real useful content or functionality. To this end, it is important to focus on letting them know what the mobile app is made of during advertisement or promotion.
In a bid to further enhance awareness, your users can also choose to get the app shared on social media sites like Facebook and Twitter. This is one great means of encouraging users to download your app.
Note: Check out Best Tips You Must Know To Designing Emails for Mobile to learn about email marketing for Mobile.
User Focus
When it comes to promoting mobile apps. It is expedient for a mobile app development company to focus more on marketing the experience and less on the app. The days of marketing just apps have long gone.
Now that companies are developing apps for solving business and individual needs. It is time to focus more on promoting your app's experience. If you market your app, you must be willing to let your users know about the experience your app provides. This is what matters now, as you can no longer sell audiences on the application itself.
Avoid spreading confusing information as most consumers (about 86%) aren't willing to purchase/ download an app that seems overwhelming. These days, most users are looking for apps with the simplest experiences.
So ensure to make use of simple, short, and straightforward content when drafting your store descriptions. You don't need to explain everything the app can do. All you need to do is to let your users know how the app can simplify their lives.
Note: Check out Build A Website Meets User Expectations: 9 Effective Ways to learn about user expectations
Hire A Digital Marketing Expert
From above, there are lots of challenges that can be encountered in the mobile world particularly when it comes to digital marketing. Even if you are handling most (if not all) of your tasks in-house. It is not a bad idea to consider partnering with a digital marketing expert. Just so you know, such a professional can improve your advertising/marketing department regardless of their wealth of knowledge and expertise.
You may need to work with someone who can help you and your team overcome the challenge of targeted media buying, app usage analytics, etc. Basically, you will want your marketing efforts to attain optimal ranks through effective optimization.
Conclusion
In conclusion, promoting mobile app development via effective digital marketing strategies is crucial in today's highly competitive market. With the increasing demand for mobile applications, it is essential for businesses to adopt digital marketing techniques to ensure their apps are visible and easily accessible to their target audience.
By utilizing various digital marketing tools and platforms, such as social media, email marketing, search engine optimization, and paid advertising, businesses can effectively promote their mobile apps and achieve greater visibility, user engagement, and revenue growth.
However, it is important to note that the success of digital marketing strategies heavily depends on proper planning, implementation, and analysis. Therefore, businesses should invest time and resources in understanding their audience, creating engaging content, and continuously optimizing their digital marketing campaigns to maximize their app's reach and effectiveness.
Read More: Mobile Technology's Increasing Role In Business Productivity
---
Contact us, ThimPress:
Website: https://thimpress.com/
Fanpage: https://www.facebook.com/ThimPress
Youtube: https://www.youtube.com/c/ThimPressDesign
Twitter: https://twitter.com/thimpress