The percentage of Internet traffic coming from mobile devices exceeded desktop traffic for the first time in 2016. As more people access the Internet from mobile devices, the need for a good mobile design becomes more important. Marketers need to understand the best mobile UX design elements to boost conversions and engagement while reaching mobile users.
A poor Mobile UX design can ruin your brand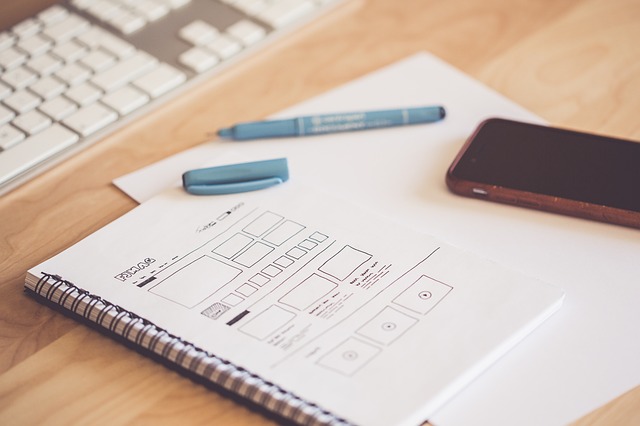 Mobile website users aren't very forgiving of brands that don't optimize their sites properly. According to Impactbnd, 52% of customers won't want to engage with a website with a poor Mobile UX. They are also five times more likely to abandon the site altogether.
Customer expectations are only going to increase as a growing number of customers spend more time browsing the Internet on mobile devices. Understanding the factors that influence mobile UX is essential.
How is mobile UX different?
Before you can start optimizing your site for Mobile UX, you will need to understand the differences in the ways that mobile and desktop users interact with your site. The biggest difference is that scrolling and clicking is much more difficult on mobile devices. You need to simplify navigation to keep users from getting frustrated while they interact with your content.
You also need to consider the size of the screen. Since smartphone and even tablet screens are smaller than desktops, visual elements may be to compact.
Here are some tips to improve mobile UX.
Increase visibility of your text and links
Mobile screens are smaller, so the text is generally going to be harder to read. You are going to need to display your text differently. Here are some things you will need to bear in mind for better Mobile UX:
Avoid using bizarre fonts. The best type of fonts to use include Arial, Times New Roman, Grotesque, Helvetica and Open Sans. Fonts like Algerian of Ad Bonnie are going to be too hard to read.
Consider using an 18- to 22-point font size. The same font size is 10% larger on a desktop device, so you will need to use a larger font to make sure your text is noticeable on mobile.
Use darker text and bolder colors for hyperlinks. This creates more contrast.
Of course, you should also consider the demographics of your users while optimizing your text. Keep in mind that older users are going to have more difficulty reading text on any screen size. This problem is worse with mobile users, so make your text even larger if most of your readers are seniors.
Make sure all call-to-action buttons are large enough for different finger sizes

When you are creating new call-to-action buttons, visibility is one of the first things that you were going to consider. However, you also need to consider the ease of completing the call-to-action, which goes beyond visibility. Small buttons are going to be harder to click. This is especially true for users with larger fingers. When you are assessing the UX of your site, you need to remember that some people will have larger fingers than yours and adjust the button size accordingly. Duda does this very well. Their vCita online scheduling tool has large CTA buttons that are easily clickable.
Use a click-to-call option
Mobile users have a very short attention span. Good luck trying to get them to dial a phone number from your website. Most people don't want to switch back-and-forth between their dial pad and your website to make sure they got the phone number right. Even if they did, there is always a risk that they entered it wrong. They will probably not even bother to try calling again if they call the wrong number.
Your users are going to be much happier if you have a click-to-call option instead. You are also going to have a much higher chance of getting them to make a call.
Don't overcomplicate your email funnel
Getting users to subscribe to an email list is difficult enough on a desktop device. Setting it up for mobile traffic is considerably harder.
Make sure your email funnel is as simple as possible. Also, take steps to avoid bot traffic, which is a growing problem with mobile devices. Using an email verification service to check suspicious emails and remove them from your list can help improve your open rate and other important metrics.
Use a hamburger menu to make Content more accessible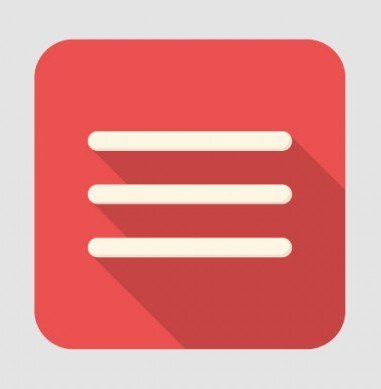 Many website menus are a lot more cluttered than they used to be. Many desktop websites use drop-down menus to simplify navigation to minimize this problem. Unfortunately, these types of menus can be an utter nightmare on mobile devices and Mobile UX.
Facebook developed a solution for their mobile app, known as the hamburger menu. This option can be a seamless way for mobile users to interact with your site and access content more easily. Instead of having a sub menu that drops down with more options, it has a hamburger icon next to it. Users can click the hamburger to be directed to a new screen with more menu options.
UX experts have different opinions on the usefulness of hamburger menus. On the one hand, they require users to make a number of clicks, which may be unnecessarily tedious if they are trying to find a popular webpage. On the other hand, they may be the best way to avoid losing users altogether.
One study found that customers are 10 times less likely to take an action if they are given to many options. You may lose some users with a hamburger menu, but not nearly as many as you would if you overloaded them with too many options at once.
Hamburger menus might be worth testing. However, it is important to simplify your menu navigation by eliminating unnecessary options first. This will be the best way to avoid losing viewers.
Remove unnecessary elements
Removing unnecessary elements from your website will be essential for improving the performance of your mobile site. They can make mobile screens very cluttered. Worse, they can distract from your call-to-action or even push important content (including your CTA) below the fold. If they don't see this content, your users may never scroll down to engage with it.
Take a close look at all visual elements on your screen. Decide whether they are important and remove them from your mobile pages if necessary.
Take a Close Look at Your Mobile UX
Having a well-optimized Mobile UX is essential. You need to make sure that users can easily engage with your content and maximize conversion rates. Fortunately, there are lots of ways that you can improve your mobile UX. These guidelines are a good starting place, but don't forget to test! Your analytics data will be your best guide when you make new design changes to your mobile website.