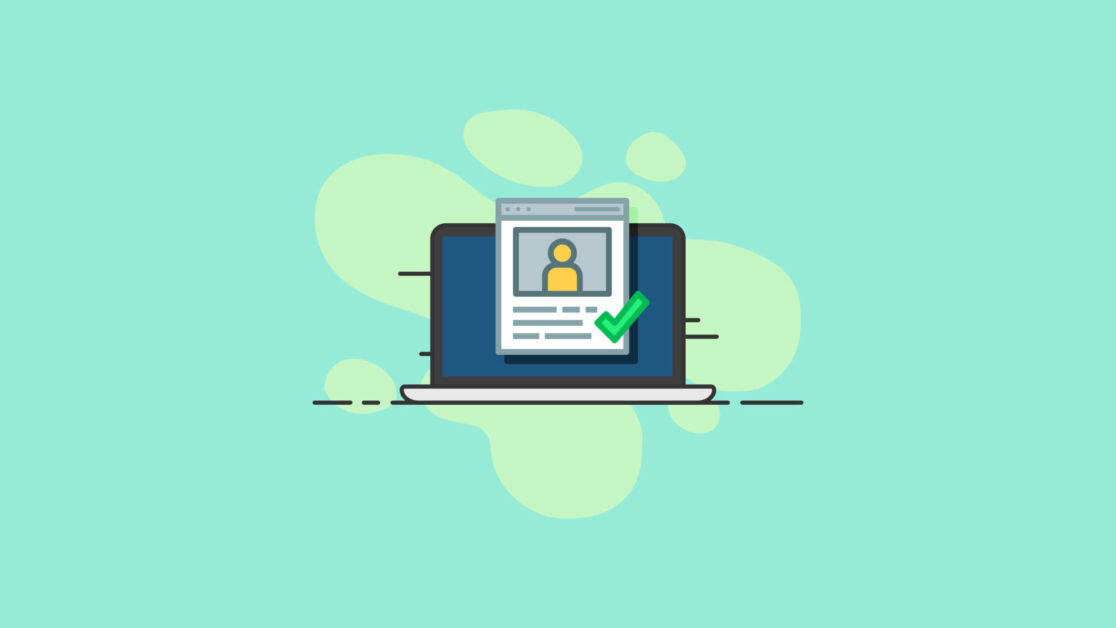 Are you planning to create a WordPress website? Are you looking to convert your WordPress site into a fully-featured membership site? Choosing appropriate membership plugins is important to create the best membership platform.
But the question is…
Why the need for membership plugins arises?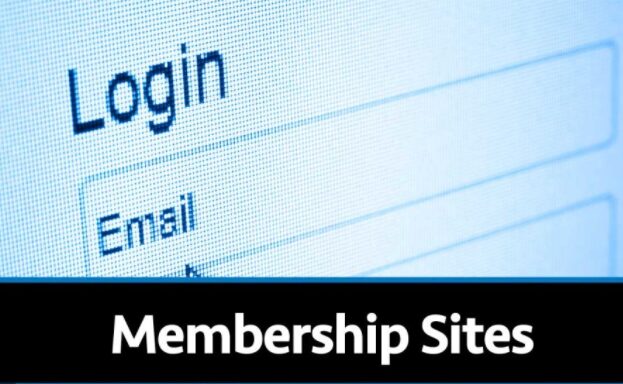 A membership plugin is designed to create memberships and then give access to the website's content to the members.
A membership plugin helps the business owner to get:
A long email list of loyal customers that helps to send your customers business updates, offers, and coupons
Share free content with the registered members to gain their trust
Implement charges for website visitors to access members-only content
Do you want to implement all these functionalities in your WordPress membership website?
Don't worry, our experts have got you covered! In this article, we will talk about the top membership plugins that will help you get your site up and running.
Before starting,
You should understand what are the important factors that you should look for in a WordPress membership plugin. To make your search easy, we have created a list of important factors. Let's dive into it.
What to look for in a WordPress membership plugin?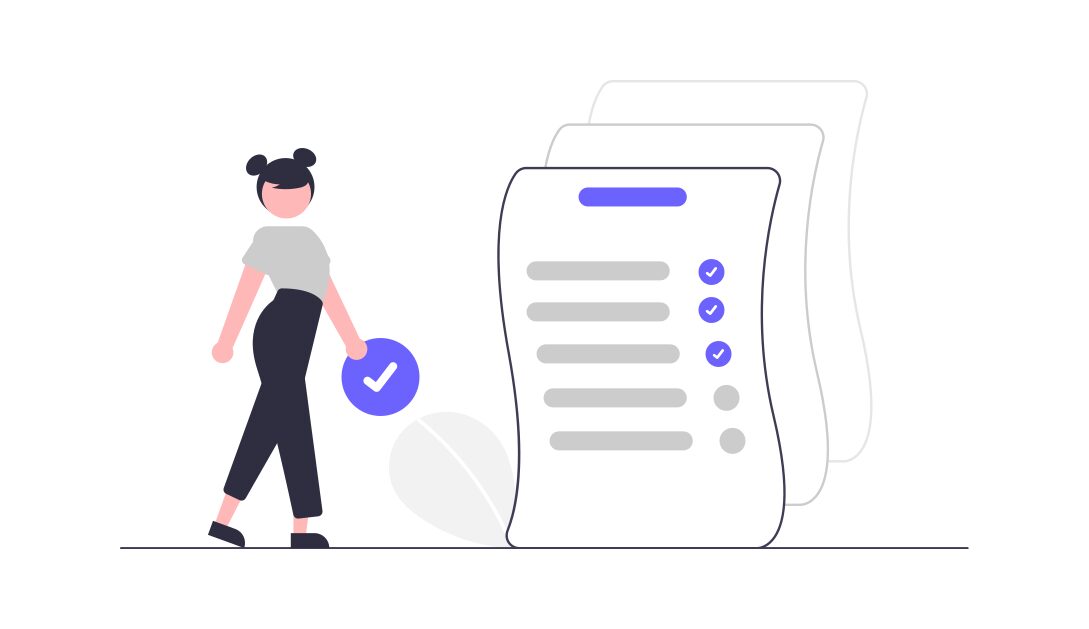 Ease of use – Check whether the plugin is easy to use
Compatibility – Make sure it is compatible with your WordPress plugins and themes
Payment gateway options – Go through the available payment gateway options the plugin will offer.
Check the diversified features – Make sure it is not restricted to a single-level membership site.
Apart from this, the functionalities of a plugin that you should consider, depends on the type of your membership website. Every membership site requires different functionalities and features. Let's take a look at the different types of membership sites.
Different Types of Membership Sites and their Requirements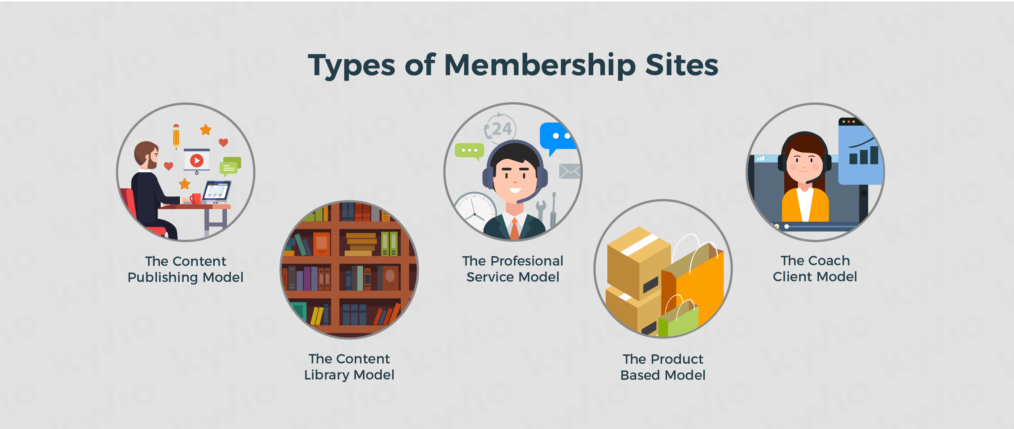 Online courses/eCourses membership– Such memberships include documents such as PDFs, interactive projects, and video content. Here, you can create service-based memberships. Students pay a set amount to access the tutorials you provide on your website in the form of coaching or consulting. This allows the paid customers to access all the functionalities for a month or a year.
Online communities – Such websites comprise forums, articles to read, live chats, and other resources that aren't accessible to unregistered users. Here, you have to create a registration form to let the users access the functionalities of your website.
Product-based memberships – Product-based membership websites are created to send digital or physical products to registered members on a recurring basis
Fixed-term memberships – Fixed-term where members have access to locked content for a set amount of time
Drip feed models – Such websites give access to the content of a website to the members when they progress through a program
That's not all…
Most of the best free WordPress membership plugins nowadays are capable of creating whatever you want. Continuing the discussion, let's talk about the best free membership plugin WordPress
5 Best Membership Plugin for WordPress
Now, let's take a look at the best 5 WordPress membership plugins that will help you decide which one is the right fit for you.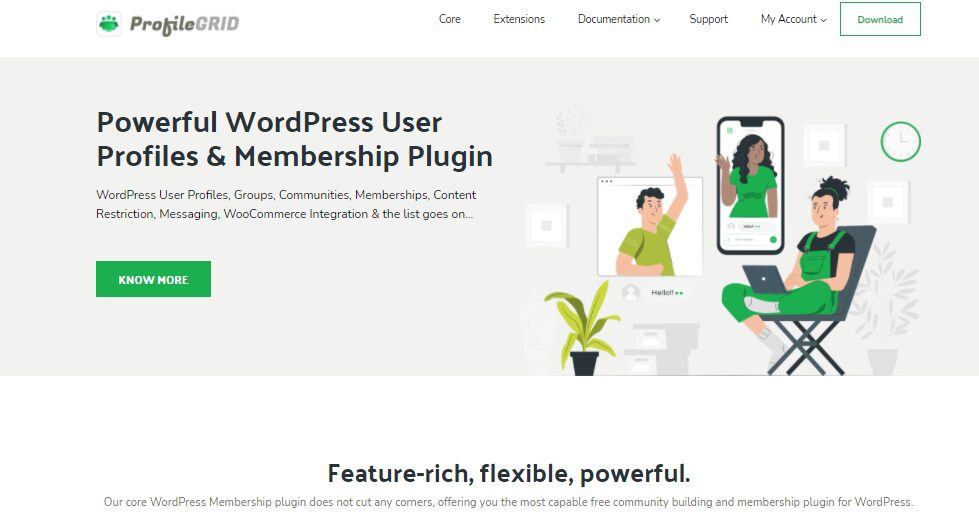 On the top of our list is ProfileGrid. It is one of the easiest WordPress membership plugins out there. The plugin comes with a number of core functionalities and extensions that you can easily integrate with WordPress. It will help you convert your normal WordPress website into a powerful membership website without coding skills.
Plugin Highlights:
Easy to install and use – To get started with the ProfileGrid plugin, all you need to do is – simply install, create a group, add members to the group, create different membership levels, and add some products, and configure your payment gateways. Now, start inviting people to join.
Content Restriction – Use the power of restricted content. Control your website content and permit the members to access the content and functionalities on their membership status.
Integrations – ProfileGrid easily integrates with popular email marketing services such as MailChimp. You can integrate these services for creating a forum, sending bulk emails or newsletters to the members.
Payment Gateways – ProfileGrid supports both PayPal and Stripe payment gateways.
Additional Features – Using ProfileGrid, you'll also enjoy features such as coupon generation, members discount, content dripping, and detailed analytics, Google map, and more.
Cost:
The core features of the plugin are available for free.
Premium features are available at a cost of $79 – $199 with a License of 1 site, along with 1 year of updates and support.
Premium+ features are available at a cost of $159 – $399 with a License of unlimited sites, along with unlimited updates and support.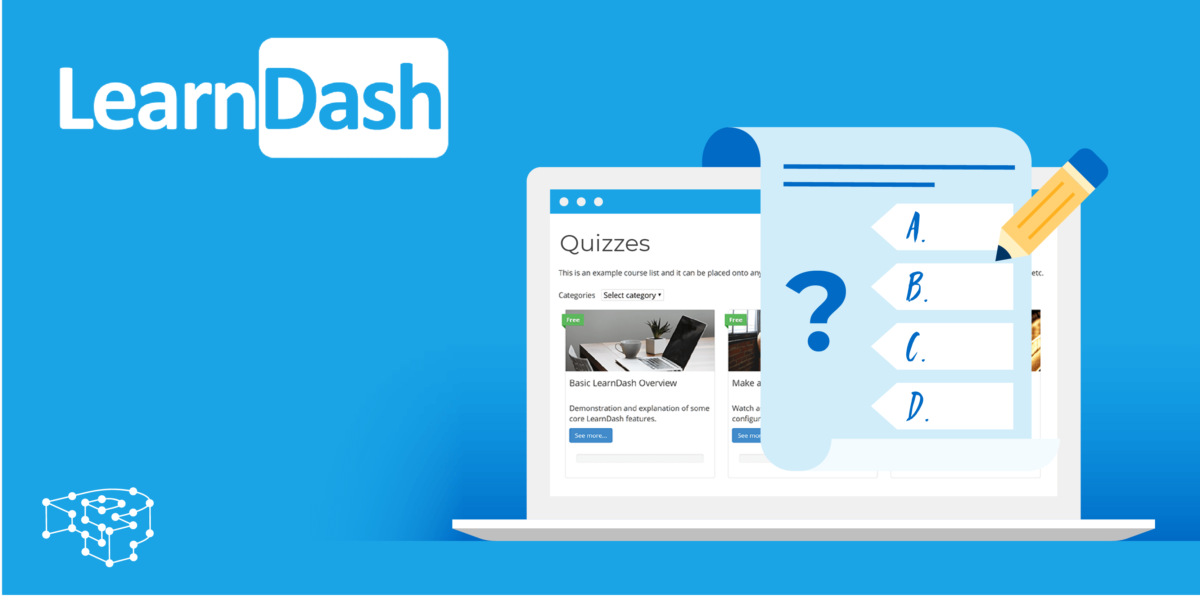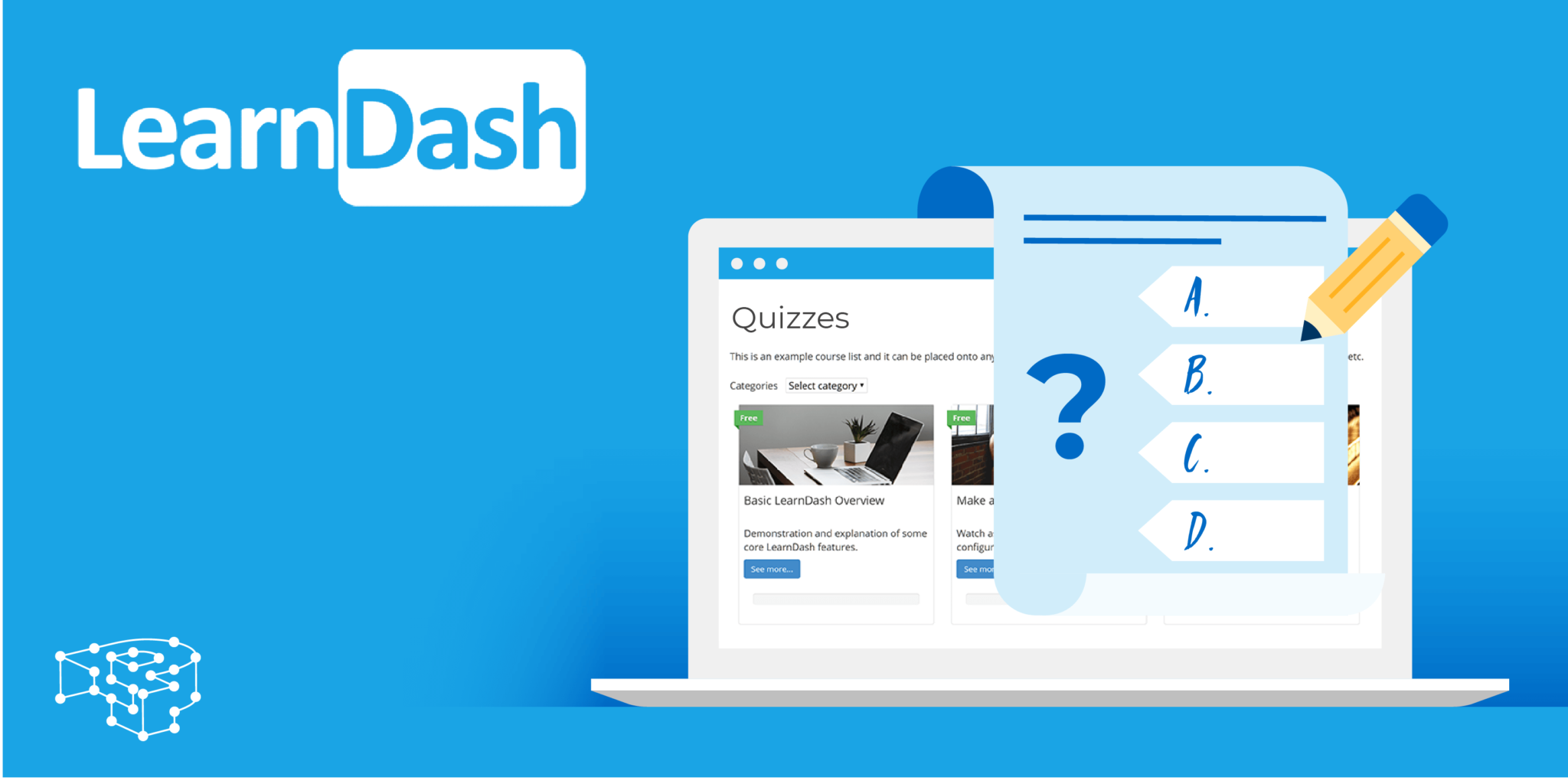 Secondly, on the list is LearnDash. It is another renowned WordPress membership plugin that is designed to create and sell online courses on your website. It's an extremely easy-to-use and comes with lots of integrations, powerful administration capabilities, and membership modules.
Plugin Highlights:
Advanced course builder: If you are creating a membership site to sell online courses, LearnDash is the right solution for you. It comes with an advanced course builder with a drag and drop option that lets you create multi-layer courses. This includes categories, topics, lessons, assignments, and quizzes.
Easy payment solution: Whether you want to create a one-time sale module, membership bundle, or monthly or yearly subscriptions, LearnDash offers all the solutions. The plugin comes with 300+ payment gateway options. This makes the process extremely easy for your users.
Member management: Using LearnDash, you can have complete control over your students/members. You can manage user profiles, check detailed reporting, and send automatic email notifications to encourage engagement between members.
Built on advanced technology: LearnDash supports the latest technology and is multisite compatible. You can easily use this plugin on any WordPress theme, without any coding knowledge.
Cost
LearnDash starts at $159/year for a single site license.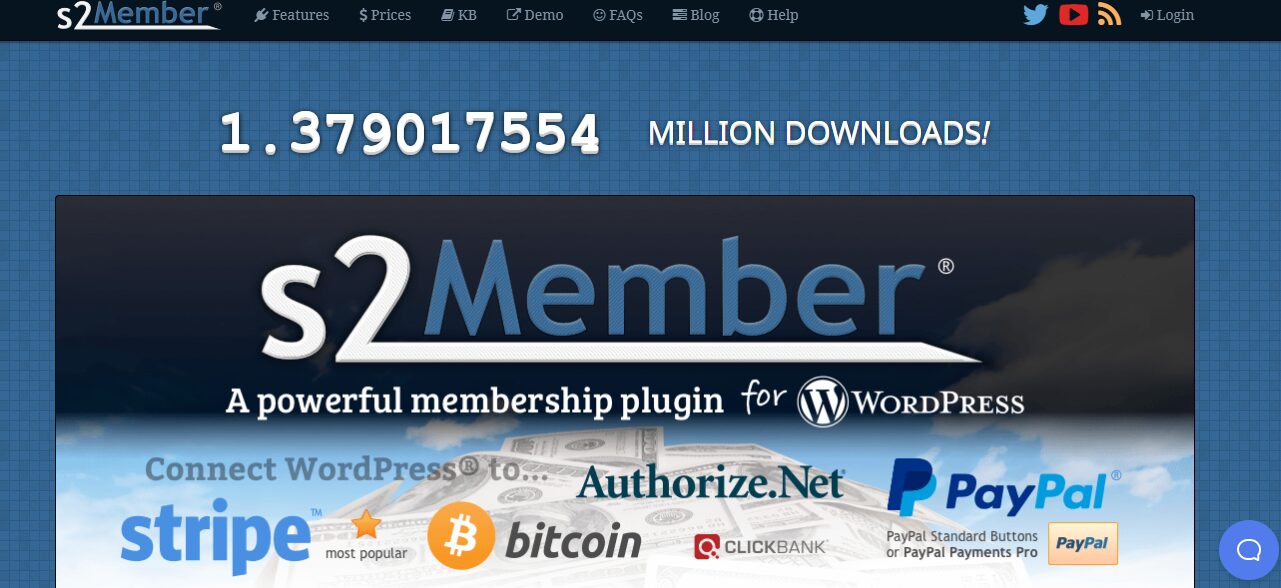 Thirdly, on the list is s2Member. It is one of the top WordPress membership plugins that comes with an array of features. Although it is not beginner-friendly, you will get used to it once installed. Moreover, it proves to be the best membership plugin for selling digital or physical products online.
Plugin Highlights:
Flexible to Register: s2Member can restrict or allow registrations. It also opens the registrations for free subscribers so that they can create their accounts for free.
Content Restriction: Using the s2Member plugin, you can restrict access to posts, categories, pages, tags, and more.
Email Marketing: The plugin easily integrates with email service providers Mailchimp, GetResponse, and AWeber.
Multiple Membership Levels — It helps to create 4 membership levels with its free version. Using the pro version, you can have unlimited users.
Cost
S2member free is available for free.
If you want additional features, you can sign up for the pro version which is available at a cost of $89 for a single site license.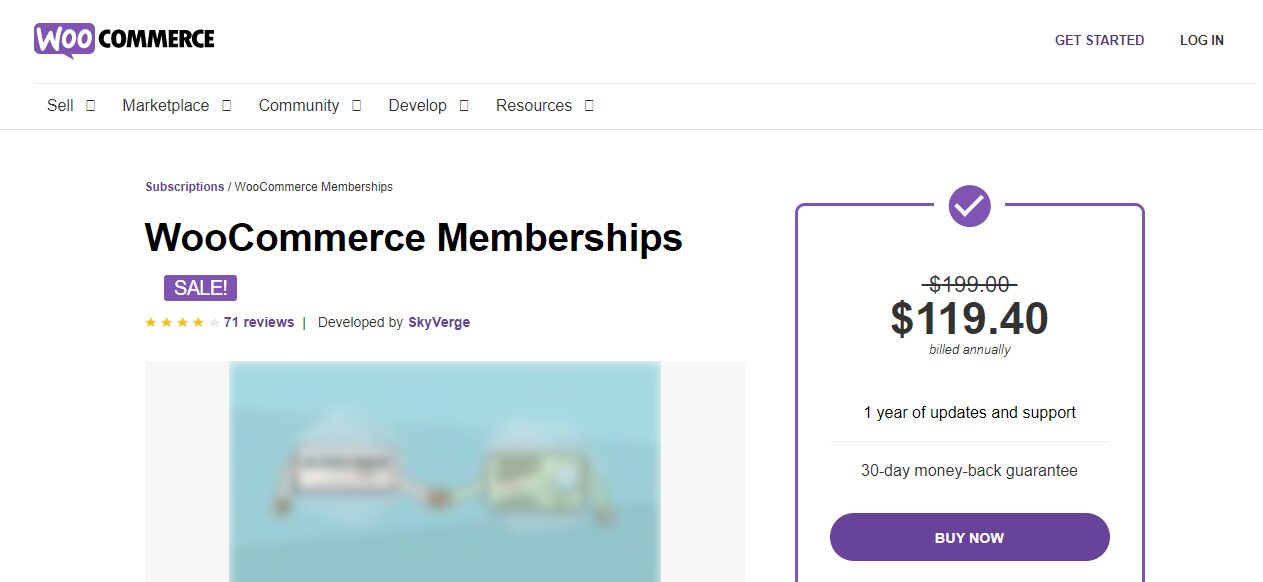 Fourthly, on the list is WooCommerce Memberships. It is a WooCommerce plugin that helps to manage the sale of products and services on your eCommerce site. But, it's not the complete solution. You need to activate several extensions such as WooCommerce Subscriptions, WooCommerce Product Integration, and more to add more functionalities to your WP Membership website.
Plugin Highlights:
Membership Flexibility: You can create different kinds of memberships using the WooCommerce Membership plugin. This includes memberships for standalone products, product purchases, or yearly subscriptions.
Content Dripping: The feature restricts access to WordPress pages or posts so you can control how many members can use your website content. You can also use a free trial and then lock content when the trial periods are over.
Member Management: Using the WooCommerce Membership plugin you can easily manage memberships. It will let the members view their accessible content, check details regarding their membership status, discover future access dates, and more.
Cost
WooCommerce Memberships start at $119/year for a single site license.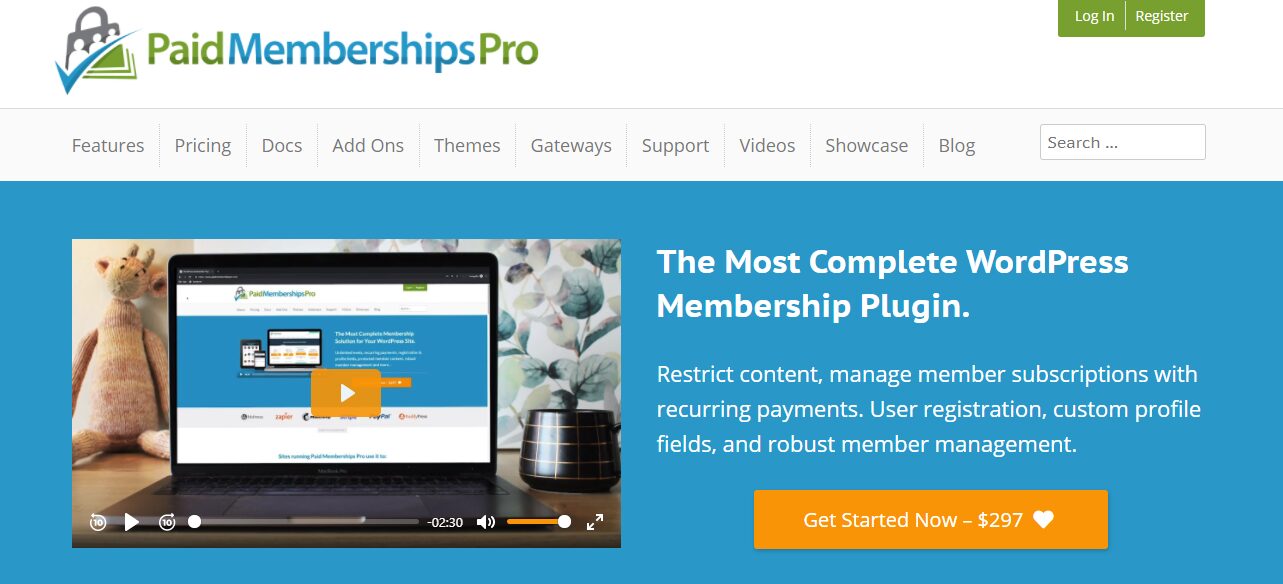 Last on the list of top WordPress membership plugins is Paid Memberships Pro. It is an awesome fully customizable membership plugin that can fit anyone's business needs.
Product Highlights:
1-Click Installation: Comes with 1-click installation and updates.
Support: The plugin comes with unlimited support and access to customer service.
Flexible Subscription Levels: The plugin offers unlimited membership levels with flexible pricing options.
Built-In Payment Integrations: It comes with 6 popular payment gateways.
Cost
Paid Memberships Pro starts at $297
Which WordPress Membership Plugin Is the Best Choice for You?
In conclusion, after comparing the best WordPress membership plugins, we've found that ProfileGrid is the easy-to-use and most comprehensive solution. Not only, it offers multiple payment gateway options and integration services, but also helps to create courses, implement advanced forms, and more. So, what are you waiting for? Install ProfileGrid today and share your experience with us.
Read more: 5 Best Contact Form plugins for WordPress compared – ThimPress