Voice Search has now become mainstream and widely popular. People being able to search keywords or terms with easy voice commands are increasingly finding type inputs boring. Especially when they need to look for something on the web quickly and on the go.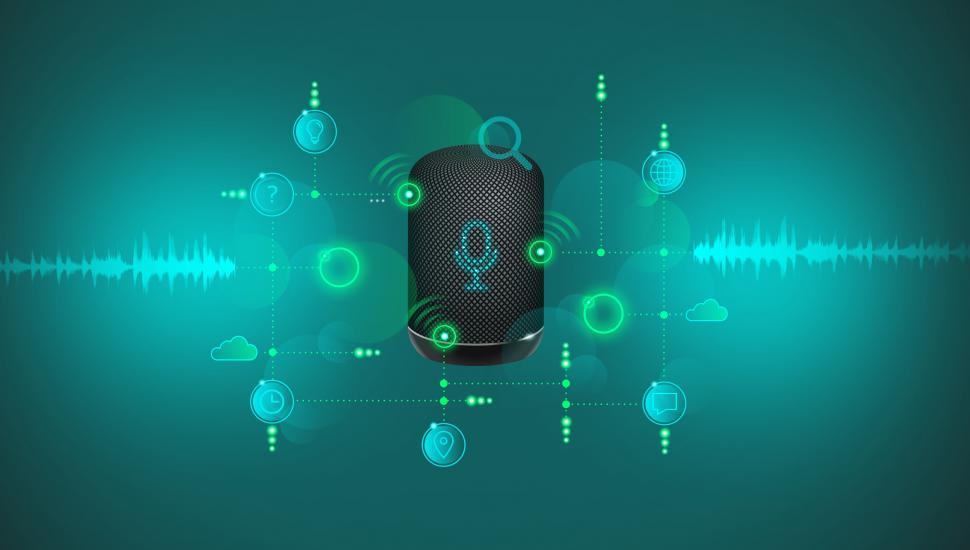 Thanks to digital assistants like Siri, Google Assistant and Alexa voice search has become an integral feature of most devices. There have been around 33 million devices in operation in 2017 that were equipped with voice search feature. As per latest data, the search engine giant Google is now receiving nearly 40 times more voice search queries than the time when it started voice search tool.
As increasing number of people are finding it easier to ask a question to the phone than typing it. Voice search will continue to grow. Naturally, your SEO strategy should be equipped enough to address voice search queries. ComScore already predicted that by 2020 at least 50% of all searches will be voice queries.
Why Should You Take Voice Search Seriously?
Are you still not convinced of the huge implications of voice search? Well, here are some of the practical reasons voice search should be taken seriously for your SEO strategy.
1. Enhanced Discoverability With Snippets
Both Google Home and Google Assistant read out the snippets of the top ranked websites. This is why there has been so much interest among the content developers and SEO marketers about optimising the snippets and being featured in the search rank. When you optimize snippets adequately you have more chances of being picked up by Google to read out aloud against the respective search term.
Apart from this, Google Home offers something interesting when answering a question of the user. It not only read out information from the web to answer a question but it also mentions the source of the information containing website name and sends a link of the respective website to the Google Home app of the user.
So, by targeting voice search queries, your web contents get more chances of visibility and being stamped as credible by the search engines.
Note: Optizime Snippet is a part of SEO On-page, you can check out How To Make Your Website More SEO-Friendly? to learn more the ways that you can optizime it!
2. Delivering To The Context Of The Users
Context is the new key for the websites to deliver more precise results. If you look at the way search queries evolved over the years from desktop searches to mobile searches, you will see that some queries work typically well with mobile searches.
For instance, context-aware queries like "shops near me" are popular and effective for mobile users. This increasing focus of search terms on user context is the new dimension that websites need to address to stay relevant to queries.
If mobile searchers brought a widespread change in the search queries, the next big change is incorporated recently through voice searches. It has the edge over searches with type inputs because of more scope of personalization and context-based queries. Moreover, some queries are typical to voice search. "Tell me about my day" is a typical voice search query.
It are more contextual, situation and location-specific, and action-centric than traditional searches. While such queries are increasingly becoming popular with smartphone users. The websites should have an SEO strategy to deliver to these context-aware voice queries.
3. The Monetising Scope Of Voice-based Media
The ultimate reason to give optimum importance to voice search queries is the huge scope of monetisation they offer to the marketers and content developers. Yes, next-generation voice searchers can be hell-bent on buying anything with simple voice commands. Especially when they are specific about the product they want to buy. Can you allow your users to buy with voice command on Google? That's the question marketers need to ponder over now.
You ask Google Home to buy a ticket online for a movie or super-bowl and it is most likely that Google Home will fall flat with an answer like "I'm sorry and I don't know how to help you about that". But, things are bound to change in the months to come with the increasing number of searchers looking for voice interactions for everything they do on the web.
Improvising Your SEO For Voice Search: How To Do It?
So, it has been quite obvious that your SEO strategy should take voice search as a big consideration. How can you optimise the web contents and make SEO drives to boost rank for voice searches?
Let us explain here 4 effective tips to make your SEO work:
1. Optimise Featured Snippets
As featured snippets of websites are read out aloud by search engines, you need to optimise them to rank more often against voice queries. Consider the following tips.
Come with specific answers to queries: Help people get direct answers to the common queries of your niche. Make your content copy written with the answer to this query. You can use the query as the H2 header, and you should elaborate on the answer through the content copy below.
Make answers precise: Typically, voice searches look for easy to understand, short replies, and naturally Google ranks. Those websites higher come with short, precise, and easy-to-understand answers. So, make your answers precise, direct, and concise without academic jargon.
Well-optimized content: A vast majority of featured snippets belong to websites and web pages that already secured a good reputation for their engaging and credible content. So, optimizing your website with unique, credible, and search engine-friendly content is imperative for being ranked on voice search results as well.
2. Give Your Local SEO A Boost
More than one-third of voice search queries are characteristically business-oriented and naturally, finding local information about businesses is a strong motivation that you need to address. You have more chances of getting ranked for voice searches if you can give a boost to the local SEO aspects of your content. A boost to local SEO will drive better voice search rank and more business conversion.
Here are some useful tips to do this effectively:
Make sure that the Google My Business Page is updated thoroughly with the proper address, contact details, and specific hours of operation.
Make sure you use structured data markup to make your online results look more organized.
Always backup your local search credibility as a business with a lot of online user reviews.
3. Optimise The Website Speed
Website speed is important for voice search SEO. As voice search is mostly used by mobile users your website should be thoroughly mobile optimized.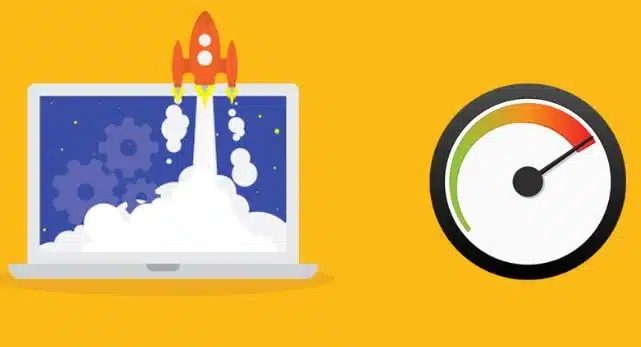 Mobile users are an impatient lot and they do not stick to any website that takes more than 2 seconds to load. It is especially true for voice search as most users just want an instant reply.
Note: You can check out What is SEO, And Why Is It Important? | The Ultimate Guide to learn more about SEO!
Conclusion
So, to take advantage of Voice Search ranking optimising your site speed is a must. There many trusted ways to boost site speed. You can also take help from Google's PageSpeed Insights to boost the mobile website speed.
Read More: Top App Development Companies And Digital Marketing
---
Contact us, ThimPress:
Website: https://thimpress.com/
Fanpage: https://www.facebook.com/ThimPress
Youtube: https://www.youtube.com/c/ThimPressDesign
Twitter: https://twitter.com/thimpress