Search engines like Google employ Backlinks, which are links from one website to another, as a ranking factor. By linking to another website, one website is effectively endorsing the value and accuracy of the connected content.
Effective SEO depends on a site's ranking position and visibility in search engine results, both of which can be increased via high-quality backlinks.
How do Backlinks work?
Backlinks are links from other websites that point to your website. Here's how backlinks work:
Crawling: To scan and index web pages on the internet, search engines use software packages referred to as crawlers. A crawler follows a link to the linked page and adds it to its index when it comes across a link.
Indexing: Next, the search engines evaluate the linked page's content to assess its quality and relevance. To evaluate the quality of the connected page's content, they also examine the link's anchor text.
Ranking: Search engines rank each website according to a number of factors, including the quantity and quality of backlinks.
Types of Backlinks
If you want to raise the SEO ranks of your website, you should be aware of the many sorts of backlinks. These consist of:
Natural backlinks: These are earned through organic means such as creating high-quality content that others want to link to.
Manual backlinks: These are acquired through intentional efforts like guest posting or influencer outreach.
Self-created backlinks: These are created by the website owner themselves.
In addition to the standard backlink classification, there are 2 more categories that we may use to group backlinks so that Google can track them:
Nofollow links: Links with a Nofollow tag encourage search engines to ignore the link, which means that no value is transferred from one site to another. Therefore, Nofollow links are typically not helpful for raising a website's rating in search engines.
Dofollow links: Website owners actively seek dofollow connections because of their importance in raising search engine rankings. The exposure and ranking of a website in search engines can be greatly enhanced by acquiring high-quality dofollow backlinks.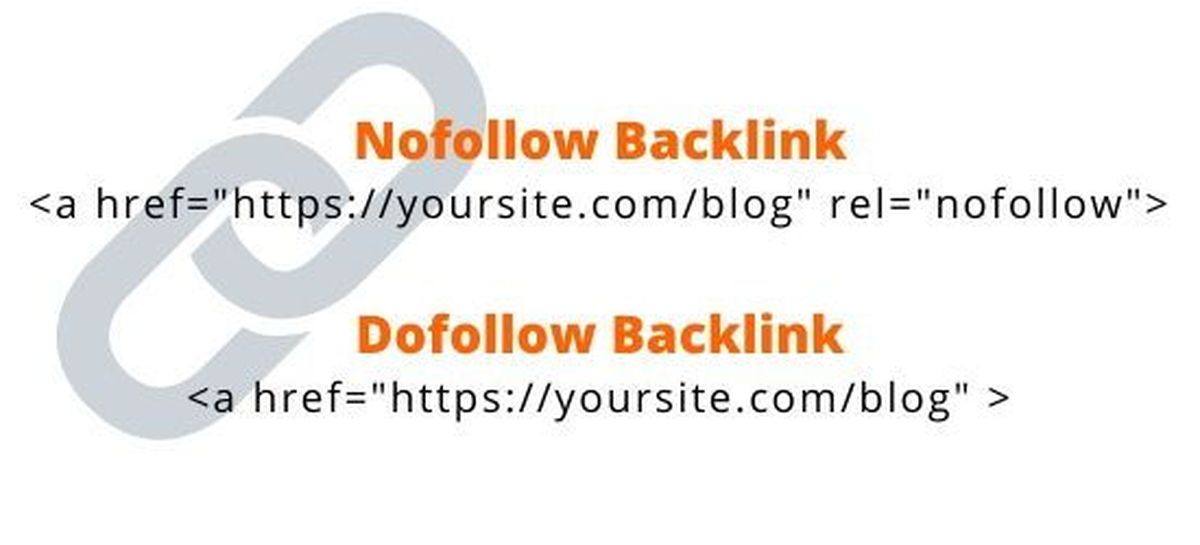 How to get Backlinks?
There are several ways to get backlinks for your website, including:
High-Quality Content: Producing stuff that people will naturally want to link to. Make sure the material you produce is unique and useful to readers.
Contact Others: Ask for a link by getting in touch with other websites or blogs in your sector. Ensure that each of those websites is highly reliable and relevant to the information on your website.
Guest Post: posting as a guest on other blogs or web pages while including a link to your own. Write valuable, relevant articles that are valuable to the page you want to attach the link to and make sure you are not a spammer.
Social Media: Include links to your website on social media platforms (like Facebook), as well as content and frequent website updates. Make sure to post the most significant information on social media because customers spend less time on your website and more time there.
Create list posts, "Guide", "How To", or "Why": Make linkable resources, such as guides or infographics. Although this information may not be particularly pertinent to your website, it is valuable to practically everyone, increasing the likelihood that these connections will be attached to your blog.
Making quality content and establishing connections with other websites in your field are the keys to obtaining backlinks. Although it could take some time and work, the results might be well worth it.
How can I check My Backlinks?
Here are some ways to check your website's backlinks:
Use A Backlink Checker Tool: Moz, SEMrush, or Ahrefs. These tools may give you a thorough list of the backlinks pointing to your website as well as crucial information like the linking site's domain authority. The following way is quicker and easier, but we also urge you to become familiar with Google's tools.
Use A Google Search Console account: This free tool from Google gives you details on the search performance of your website, as well as a list of the websites that are linked to it. Although learning Google Search Console in-depth and using this strategy are time-consuming, it has several benefits that make them worthwhile.
Conclusion
In conclusion, Backlinks are a crucial component of search engine optimization (SEO) that have a big impact on a website's visibility and ranking position in search engine results. On-page SEO and technical SEO are two more crucial factors.
Backlinks from high-quality, authoritative pages are more useful than links from spammy or low-quality websites.
Read More:
What Is A Sidebar?
What Is Toolbar In WordPress?
What Is The Admin Area In WordPress?
---
Contact us, ThimPress:
Website: https://thimpress.com/
Fanpage: https://www.facebook.com/ThimPress
Youtube: https://www.youtube.com/c/ThimPressDesign
Twitter: https://twitter.com/thimpress