If you've had any experience in the field of search engine optimization or own a website, it's likely that you've come across the term "Domain Authority" frequently used. However, it is imperative to understand the importance of Domain Authority to the success of your website.
ThimPress is here to give you a comprehensive explanation in a simple and straightforward way.
What is Domain Authority?
Domain Authority, commonly known as DA, is a metric that measures the popularity of a website on the internet. This metric was developed by Moz, a reputable SEO software company.
Scores range from 1 to 100, with a higher score indicating a more influential and trustworthy site. It can be likened to a popular high school student who is sought after by everyone.
In essence, a high Domain Authority score can positively impact a website's search engine rankings, especially on Google.
Therefore, it is important to pay attention to your DA if you want to appear on the first page of Google search results.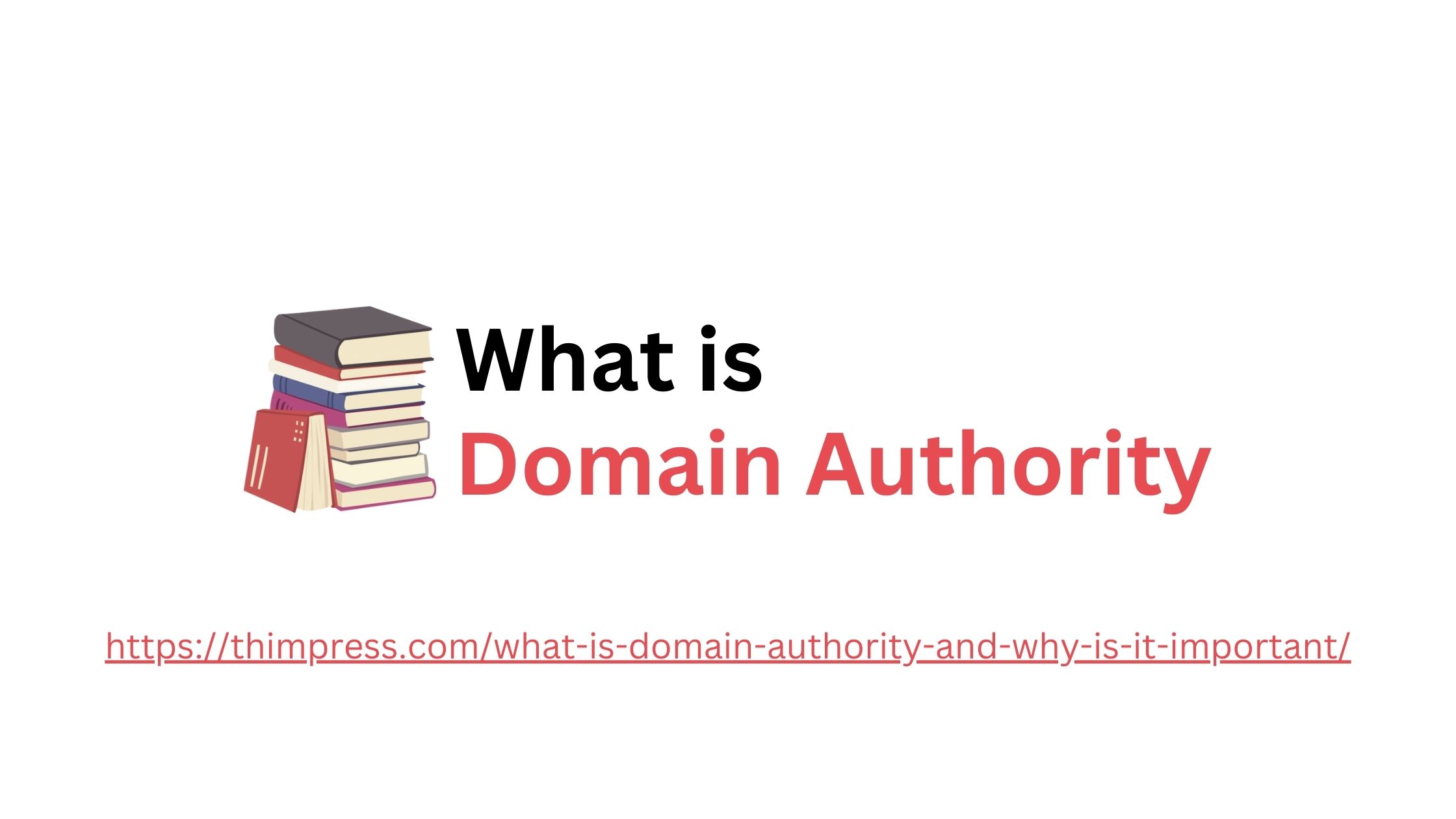 Example. Consider two websites, one with a Domain Authority (DA) of 12 and the other with a DA of 65. The site with a DA of 65 can be likened to a famous rock star attracted a large following.
In contrast, a site with a DA of 12 is a new site, trying to build a reputation for itself.
Which website do you believe Google will put more trust in?
As expected, the rock star website.
What is Domain Authority in SEO?
In the field of Search Engine Optimization (SEO), the Domain Authority (DA) holds a highly regarded position. While it is not the only metric that makes sense, it is certainly an important one.
DA is influenced by a number of factors, such as the number of quality backlinks pointing to your site, the comprehensive link profile, and the trustworthiness of the linking sites.
The more high-quality websites that link to your content, the more relevant and valuable Google and other search engines will find your site.
It must be remembered that it is extremely important to build a favorable reputation in the digital sphere.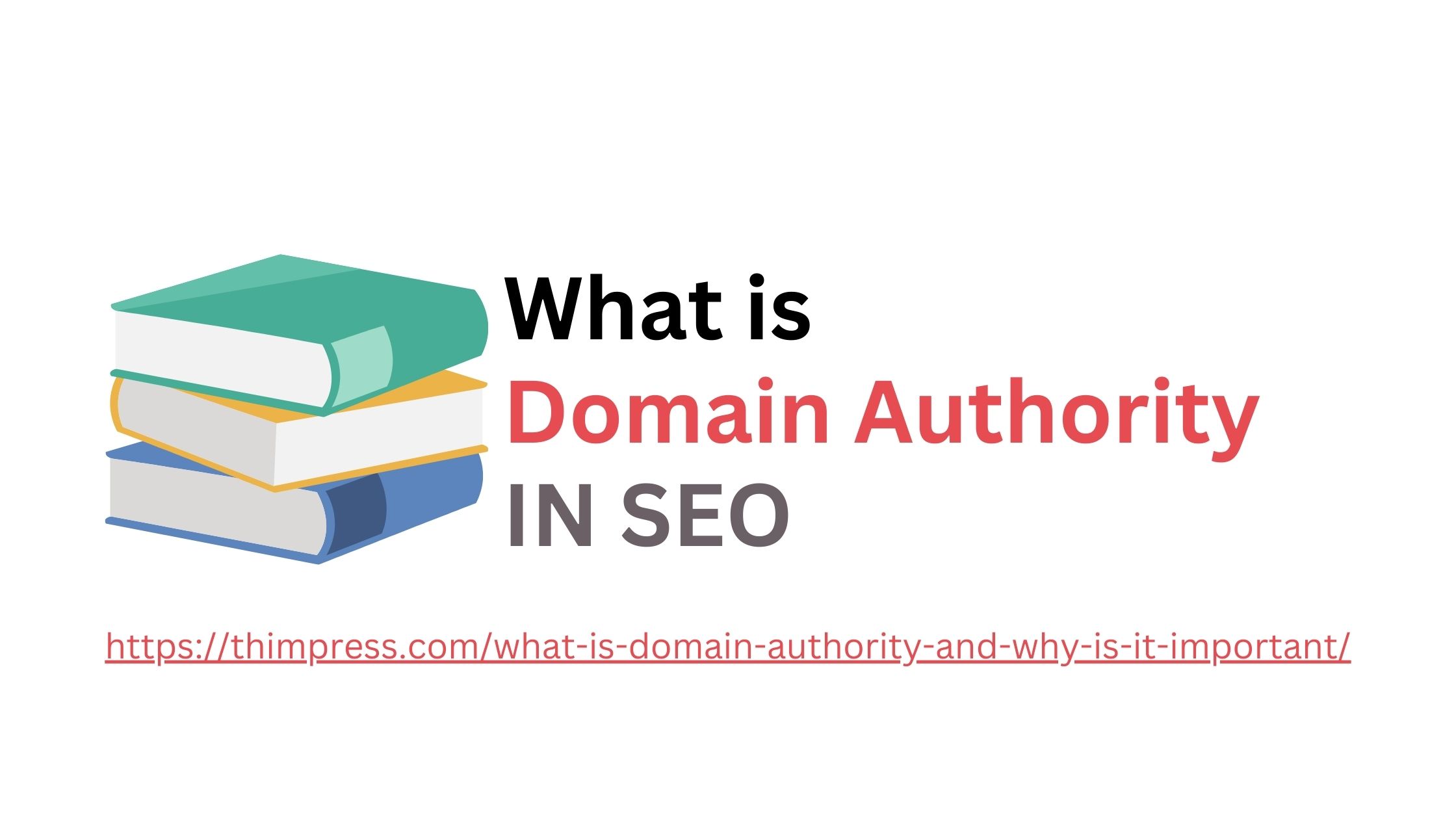 Example. Think of backlinks as an endorsement of trustworthiness. Whenever another site references your blog post or article, it's like they're expressing their approval, saying, "Hey, this stuff is great!"
The more endorsements you get, the more Google considers your content premium, leading to Enhanced Domain Authority. It is comparable to getting endorsements from authorities on the internet.
How to Check Domain Authority
Now that you have started to take an interest in the concept of Domain Authority, you may be curious about the process of checking your website's DA score.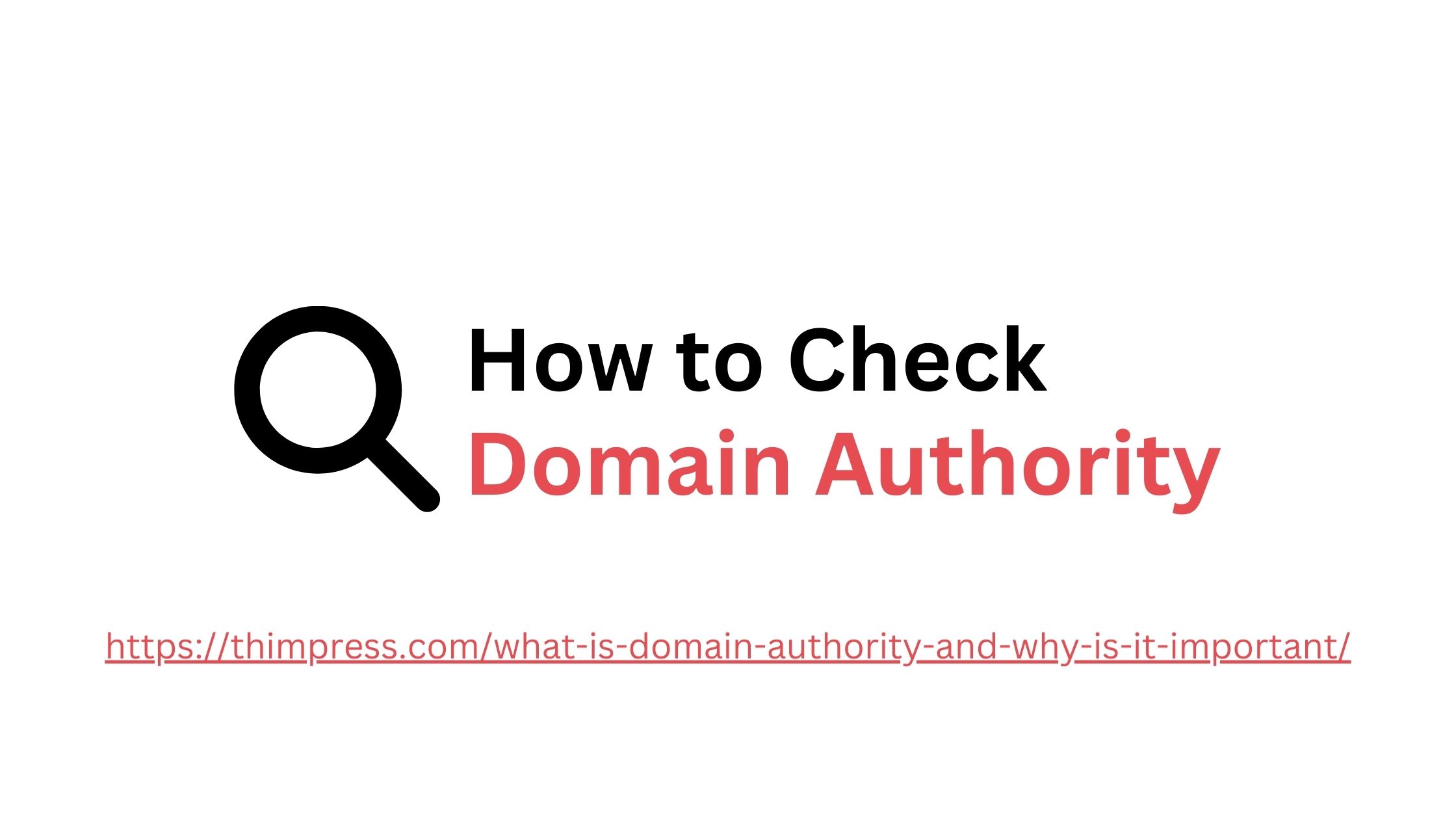 Luckily, the process is as simple as preparing a peanut butter sandwich.
Moz's Website. The individuals at Moz are the creators of the Domain Authority formula, thus it is reasonable to visit their website to assess your score. They provide a complimentary tool named "Moz Link Explorer," which enables you to input your website's URL and promptly obtain your DA score.
Browser Extensions. Browser extensions like MozBar exist that are capable of displaying the Domain Authority of any website visited. This feature can be likened to owning a mystical prism that helps uncover the mysteries of the Internet.
SEO Tool. Many comprehensive SEO tool suites provide Domain Authority tracking as part of their feature set. Tools like Ahrefs – DA Checker, SEMrush – Domain Overview, and Majestic – Backlink Checker are some popular ones to explore.
How to Increase My Domain Authority
How can one elevate their Domain Authority and elevate their site to a prominent position? Fret not, for ThimPress will impart to you some effective recommendations to enhance your DA.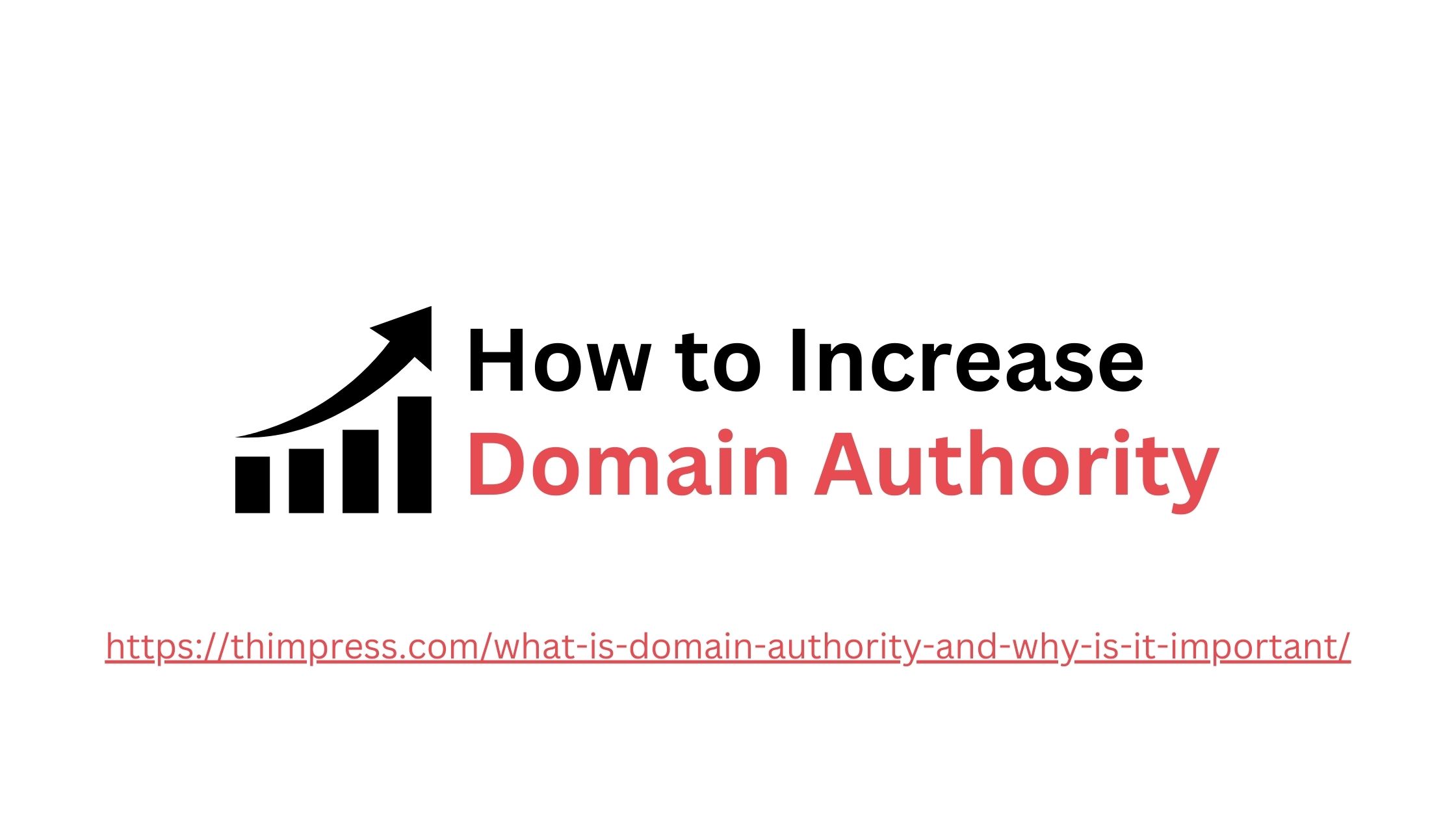 Create Outstanding Content. The adage "Content is king" always holds true, and it's special content that crowns it rightly. It is imperative to create articles that bring significant value to your audience, address their queries, and impress them with your expertise.
Guest Posting. Enhance your online visibility by composing guest posts for highly-rated websites in your industry. When they provide a link to your site, it serves as an important enhancement of the Domain Authority (DA).
Internal Link Building. Establish connections between different pages on your site by incorporating internal links. By creating an interconnected network of content, Google's web crawlers can efficiently navigate through your site, which is very popular with search engines.
Remove Toxic Links. Not all links are helpful; some can drag your DA down. Use Internal link Building Tools to identify and remove toxic or spammy backlinks from your link profile.
Social Media Promotion. To expand your audience reach, you should disseminate your content on different social media platforms. Furthermore, when your content is shared by others and linked back to your site, it can greatly enhance your domain authority, much like a celebrity tribute.
Improve Website Loading Speed. It is imperative to ensure that your website loads quickly because the user experience is of considerable importance. In addition, search engines also take note of this aspect. A website that works at a slow pace is often not well received.
You can use PageSpeed Insights to check speed of your website, this free tool from Google also give you tips for reduce load speed of your website.
Example. HubSpot achieved an impressive Domain Authority (DA) of 93 through a combination of factors.
They have established themselves as the leading provider of marketing, sales, and customer service software in the industry, earning trust and recognition from reputable websites.
Their content marketing strategy is top-notch, always providing valuable and relevant content to attract natural backlinks from authoritative sources.
HubSpot actively engages with its audience across various platforms, expanding its reach and influence.
Their website is well optimized which ensures a seamless user experience.
With these efforts, HubSpot has cemented its position as a digital marketing powerhouse, showing through a remarkable DA of 93.
FAQ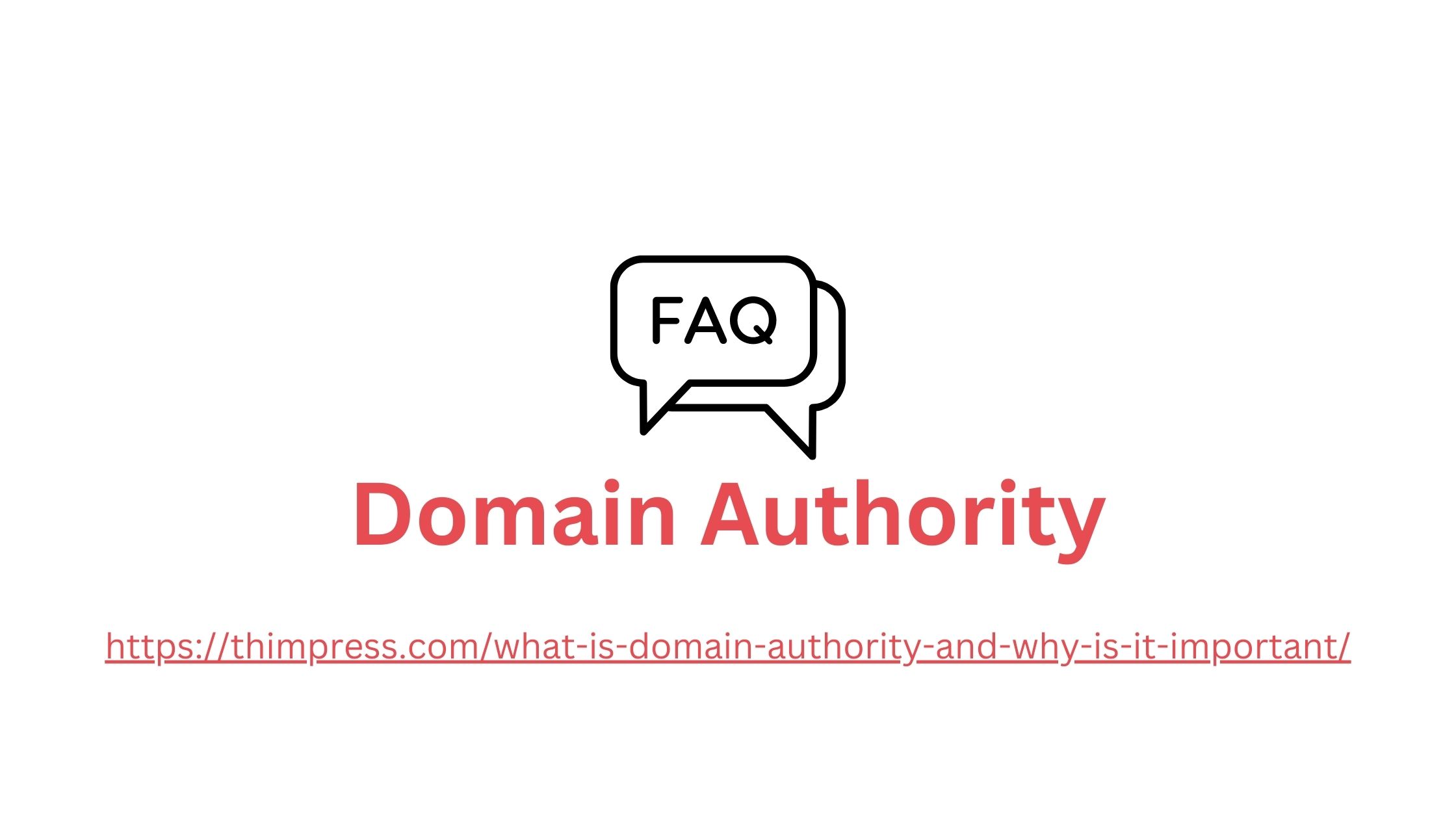 Is Domain Authority the same as Page Authority?
The assertion that "No, they are related but different" is true. Domain Authority evaluates the overall potential of a website's domain, while Page Authority focuses on the strength of individual pages. One can liken the Domain Authority to an overview of a website's reputation, while the Page Authority is like a magnifying microscope on a page.
Can a new website have a high Domain Authority?
It is impossible to happen. Since DA depends on many factors like backlinks and domain age, establishing a strong online presence requires a significant amount of time. Therefore, it is advisable to exercise patience.
Is Domain Authority a ranking factor for Google?
The use of Domain Authority as a ranking factor is not officially recognized by Google. However, it was observed to be positively associated with superiority rankings due to its indications of reliability and relevance.
How often does Domain Authority change?
The metric known as Domain Authority is a dynamic entity that experiences fluctuations over time. It is imperative to maintain regular monitoring of one's DA and strive to raise it consistently.
Can I buy or hack my way to a high Domain Authority?
We strongly advise against engaging in link buying or any other suspicious activity, as this could result in Google imposing penalties on your site. You should refrain from such schemes and instead focus on achieving organic growth.
Key takeaways
Domain Authority (DA) is a popularity score developed by Moz to evaluate a website's authority based on factors like backlinks and trustworthiness.
In the realm of SEO, Domain Authority plays a significant role. It's influenced by quality backlinks, the link profile, and the trustworthiness of linking sites.
Checking your website's Domain Authority is simple and can be done through Moz's Link Explorer, browser extensions like MozBar, or comprehensive SEO software suites.
Boosting your Domain Authority involves creating exceptional content, guest posting on reputable websites, using internal linking, removing toxic links, promoting on social media, and optimizing website loading speed.
Conclusion
In summary, the Domain Authority is of considerable importance in the field of SEO. It serves as a reflection of your website's position and influence on the internet, thus having a significant effect on your search engine rankings.
Read More: Link Juice in SEO: Ultimate Guide and Example
---
Contact us, ThimPress:
Website: https://thimpress.com/
Fanpage: https://www.facebook.com/ThimPress
Youtube: https://www.youtube.com/c/ThimPressDesign
Twitter: https://twitter.com/thimpress