The Internal Link Building aspect of search engine optimization (SEO) is a crucial but frequently disregarded feature. Your website's pages can be deliberately linked together to revolutionize user experience, simplify site navigation, and rocket your search engine ranks.
In this post, we'll examine the meaning of internal link building and learn insightful tips for maximizing its potential. The benefits of using internal link building plugins and internal link building tools will also be discussed, with a focus on what they can do for WordPress users.
Internal Link Building Concepts
Internal Link Building is a search engine optimization (SEO) tactic that frequently goes unnoticed yet has enormous potential. The process of internal link building entails linking up the pages of your website in order to make it easier for search engines to find and index your material while also making it easier for users to navigate.
You can connect pertinent sites and direct people to helpful resources by creating a network of internal connections, which ultimately improves the user experience. The untapped potential of internal link building will be examined in this article, along with how it can considerably improve your website's performance in the online environment.
The Benefits of Internal Link Building
Enhanced User Experience
Encourage visitors to explore your website: You can strategically use internal link building to direct users to relevant or complimentary material, enticing them to explore more of your website and keep browsing for longer. This sustained user interaction tells search engines that your material is worthwhile and pertinent, which has a big impact on your SEO efforts.
Comprehensive information for visitors: Internal links that point users to more worthwhile information, insightful pieces of writing, or pertinent goods and services increase the likelihood that they'll stay on your website and browse more pages. In addition to enhancing their overall experience, this positions your website as a thorough and trustworthy source of information in your industry.
Increased user involvement: Effective internal link building also results in increased user involvement, which gives search engines good signals. Search engines can tell that your material is worthwhile and pertinent to people's search queries when they notice that visitors spend more time on your website. This may result in more organic visibility and search engine rankings, which may ultimately increase visitors to your website.
Improved Website Navigation
When internal link building is strategically positioned, it acts as a signpost, directing users to pertinent or complimentary material. You may make sure that people can quickly find helpful resources, articles, or product/service offerings on your website by having a simple and straightforward navigation layout.
The benefits of improved website navigation are numerous. Bounce rates, or the proportion of visitors that abandon your website after viewing just one page, are decreased. Internal connections provide you with a better chance of keeping visitors interested and encouraging additional exploration, which lowers bounce rates.
Furthermore, internal link building raises the number of page views because users are more inclined to click on internal links that point to pertinent and engaging information. This not only increases the exposure of various pages on your website but also motivates visitors to explore your offerings more thoroughly and stay on your site longer.
Additionally, improved website navigation raises user happiness. Visitors are more likely to have a favorable experience on your website when they can easily discover the information they require without running into dead ends or misunderstandings. You expedite their journey and show that you value their time and needs by directing them to pertinent pages through internal link building.
Search Engine Optimization Benefits
A successful SEO plan must include internal link building as a key element. Internal links are used by search engines to scan and index your website, which helps them comprehend the organization and hierarchy of your material. Search engines may easily go around your website and find important pages by following the internal links you purposefully place.
Internal linking informs search engines about the significance and relevancy of particular web pages on your website. You may highlight these pages' importance and possibly improve their search engine rankings by connecting to them from other pertinent and authoritative pages.
Note: The position of a website in the search engine results pages (SERPs) for a specific search query is referred to as SEO ranking.
Furthermore, internal link building is a very valuable tool for content optimization on CMS platforms like WordPress. Specialized internal link building plugins and internal link building tools can help to speed up and improve the process. These plugins contain functions including content analysis, opportunities for internal links, and strategy optimization insights.
Utilizing internal link building plugins and internal link building tools designed specifically for WordPress will help your website perform better in search engine results.
Choosing the right Anchor Text for Internal Link Building
Choosing the appropriate anchor text is a crucial step that shouldn't be ignored when it comes to internal link building. The text that links one page of your website to another is referred to as anchor text since it is both visible and clickable. You can maximize the impact and effectiveness of your internal links by using the right anchor text, which will enhance both user experience and search engine visibility.
If you are a beginner and not sure how to add links to anchor text, you can check out our tutorial on How to add a Link in WordPress.
Choosing Relevance Anchor Text
The first important factor in selecting anchor text is relevance. The linked page's content should be appropriately described in the anchor text so that users have a good idea of what to expect when they click the link. This relevance aids search engines in comprehending the context and relevance of the linked page in addition to assisting users in navigating your website.
For instance, ThimPress employs articles in the Glossary category to link term keywords like "themes, plugins, and sidebars." We will employ anchor text like "Best WordPress Education Themes" for posts about collections.
Another example is when writing an introduction about a page builder, it is important to include "page builder" as anchor text. However, for optimal effectiveness, it is recommended to mention a specific page builder, such as WPbakery, which offers the "WPbakery page builder".
Making effective use of anchor text can make it simpler for search engines to recognize your content and better assess it.
Incorporating Relevant Keywords
Effective internal link building also involves incorporating relevant keywords into anchor text, which is a crucial component. You may let search engines know what the linked page is about and how relevant it is by using keywords associated with its content. To protect your SEO efforts, it's crucial to maintain a balance and stay away from over-optimization and keyword stuffing.
For instance, you may use related keywords like "optimize SEO plugins for WordPress" and "optimize SEO tools" when people search for "how to optimize SEO" for your website so that they can spend more time reading your post.
There are tools like SEMrush that can be used for related keyword research which we will cover below, keep reading.
Maintaining a Natural Language flow
Another important consideration while selecting anchor text is maintaining a natural language flow. Users should be able to understand the text's purpose more easily if it is seamlessly incorporated into the surrounding content.
Avoid using generic terms like "click here" or "read more" in favor of anchor text that is more detailed and relevant to the situation.
For instance, instead of writing "See more information about Eduma Theme here"
Write "You can check out our Eduma Theme Reviews, base on that and make your own purchasing decision"
Diversity and Variation
A comprehensive internal linking strategy must include diversity and variation in the anchor text. Avoid using the same anchor text over and over again. Instead, search for versions that give more context or address other parts of the linked page's content. This variety aids search engines in understanding the breadth and depth of your material, ultimately enhancing the visibility of your website in search results.
Put The Needs and Expectations of The User First
Prioritize your website visitors' requirements and expectations while selecting anchor text. You may improve user experience, direct users to helpful resources, and boost your website's overall SEO performance by choosing anchor text that is descriptive, pertinent, and keyword-optimized.
A critical step in maximizing the impact of your internal links is picking the appropriate anchor text for internal link building. By mastering the art of choosing anchor text, you can improve your website's navigation, user experience, and search engine exposure.
For instance, even though the anchor text is accurate, you shouldn't insert plugins that exclusively serve other platforms that do not include wordpress when visitors see your article discussing plugins for WordPress.
WordPress Internal Link Building Plugins usage
WordPress users can benefit from the greatest Internal link building plugins accessible when it comes to internal link building. These plugins were created with the explicit purpose of automating and making it easier for website owners to connect to pertinent pages on their websites. Utilizing these highly regarded plugins can help you optimize your internal linking tactics and improve your WordPress site's overall SEO performance.
Yoast SEO
Yoast SEO is one of the most widely regarded internal link building plugins for WordPress. Yoast SEO has strong SEO capabilities, but it also has strong internal linking capabilities. Yoast SEO assists you in identifying appropriate internal link possibilities and optimizing your linking strategy to enhance both user experience and search engine visibility through its integrated content analysis and suggestions.
You may learn more about Yoast SEO by reading the following reviews and positive feedback: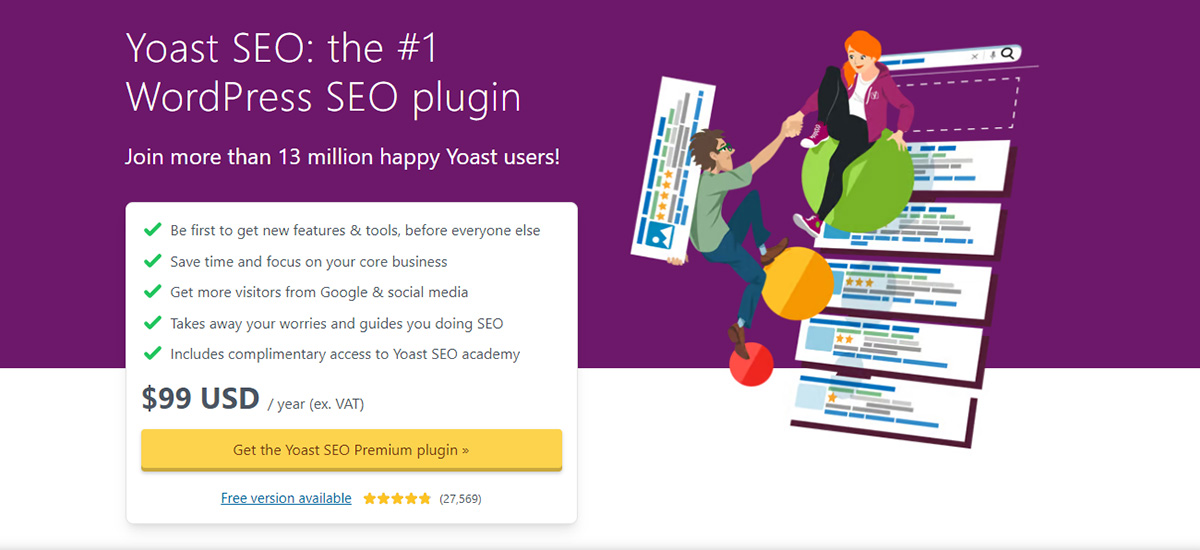 Rank Math
The outstanding choice "Rank Math" is another. In addition to offering complete SEO features, this all-in-one SEO plugin also has a clever internal linking functionality. In accordance with predetermined patterns, Rank Math evaluates your material, makes placement suggestions for internal connections, and even automatically inserts internal links. It provides flexibility and customization possibilities while streamlining the internal link building process.
Rank Math also has several reviews from various sources:
Rank Math has a Capterra rating of 4.9 out of 5 stars based on 20+ reviews.
Rank Math has a 3.9 out of 5-star rating on Product Hunt, based on 340+ reviews.
Rank Math Pro is the greatest WordPress SEO plugin on the market, according to Niche Pursuits.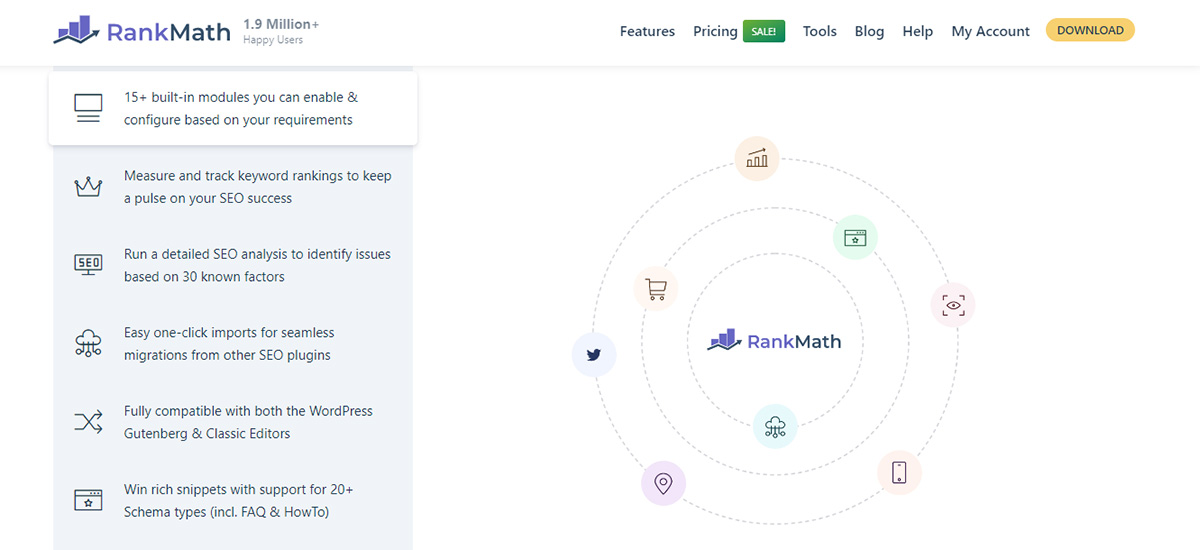 To know which plugin is better for your website, check out Rank Math vs. Yoast.
Internal Link Juicer
Internal Link Juicer is a great option for people looking for a dedicated internal link building plugin. Advanced internal linking features are available with this plugin, including automatic keyword linking, dynamic link positioning, and full control over link properties. You can efficiently and precisely optimize your internal linking strategy with the help of Internal Link Juicer.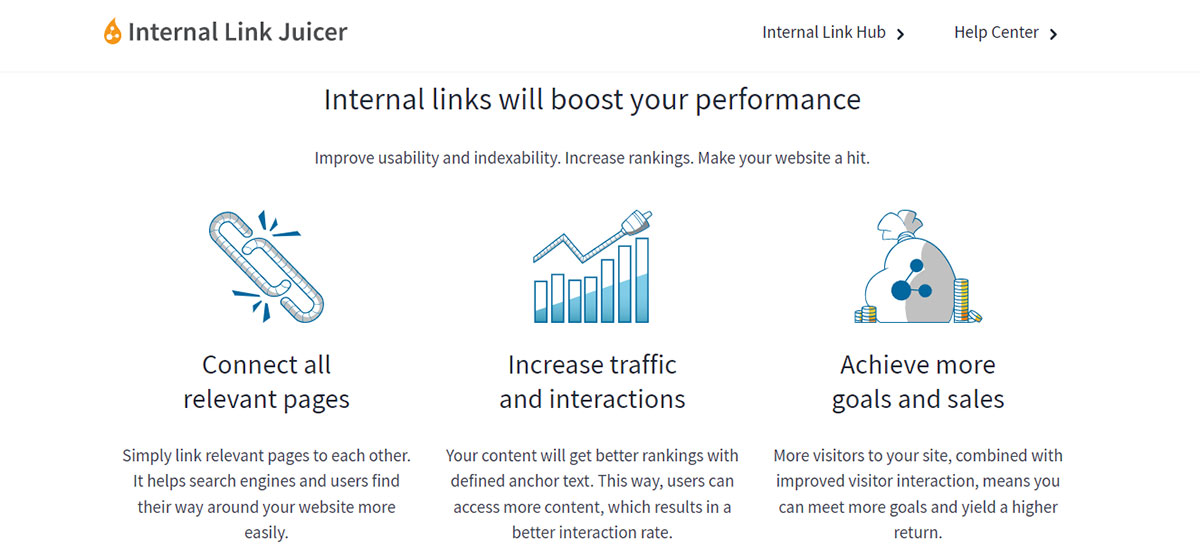 MonsterInsights
The well-known analytics plugin MonsterInsights provides internal link tracking features as well. MonsterInsights gives you useful information about how internal links are performing on your website by connecting with Google Analytics. Making data-driven judgments for optimization and assessing the success of your internal link building activities are made easier with the use of this information.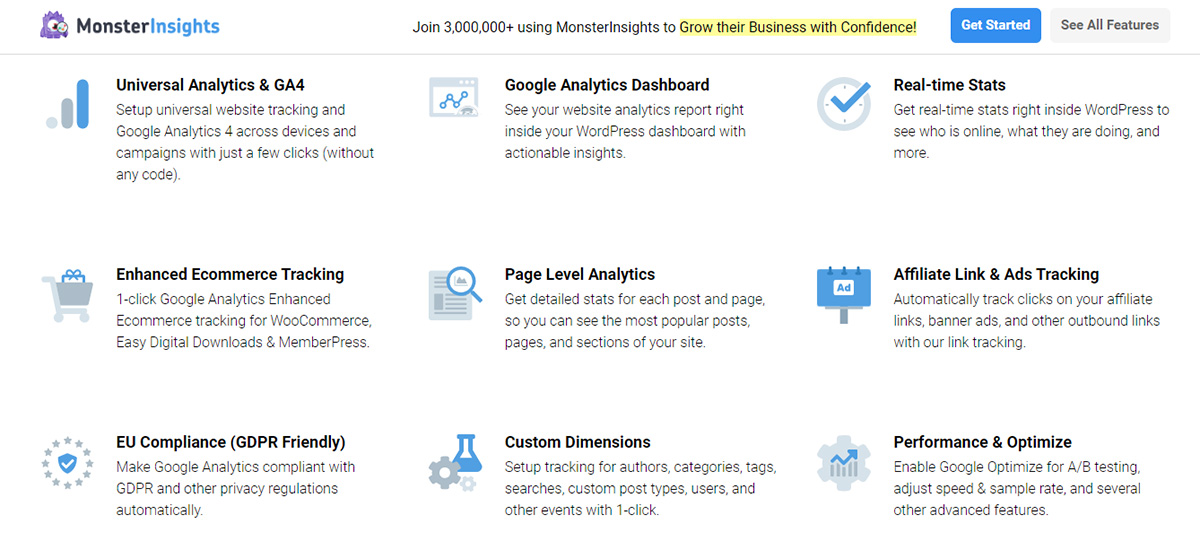 Link Whisper
Another potent internal link building plugin for WordPress is called Link Whisper. It makes recommendations for internal link opportunities inside your content using artificial intelligence. Link Whisper streamlines the process of adding internal connections and enhances the overall internal linking structure of your website with its user-friendly interface and automation features.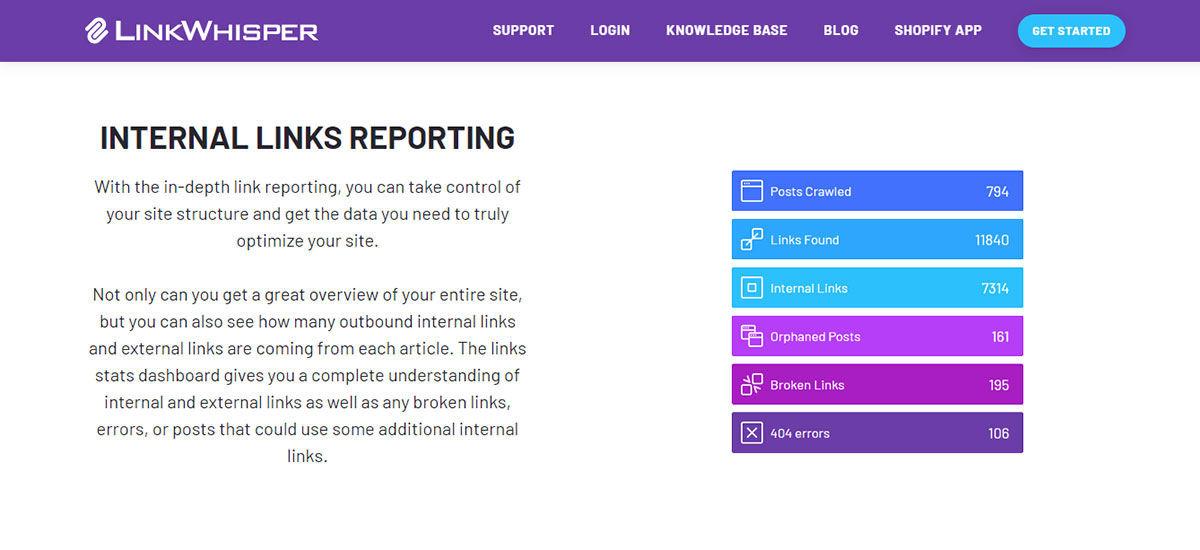 WordPress Internal Link Building Tools usage
WordPress plugins are not the only method for internal link building that is accessible. Additionally, there are independent Internal link building tools made for websites developed on other platforms. These tools include cutting-edge capabilities that can speed up the internal link building procedure and improve your website's SEO performance.
SEMrush
SEMrush is a well-known internal link building tool. SEMrush, which is renowned for its thorough SEO capabilities, offers a number of services like internal link analysis, automated link suggestions, and broken link identification. You may find chances for internal linking using SEMrush, improve your link structure, and guarantee a positive user experience.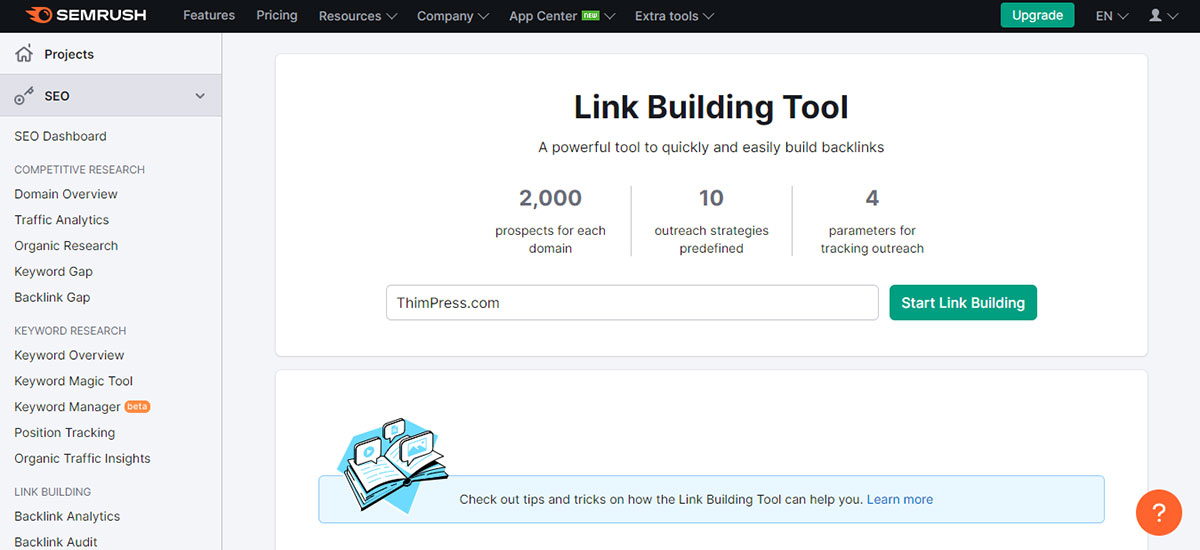 Ahrefs
Another well-liked tool with potent internal link building capabilities is Ahrefs. You can find internal linking chances and monitor the effectiveness of your internal links thanks to its thorough backlink analysis and competition research. You may optimize your internal link building strategy with Ahrefs by gaining useful insights into the link profile of your website.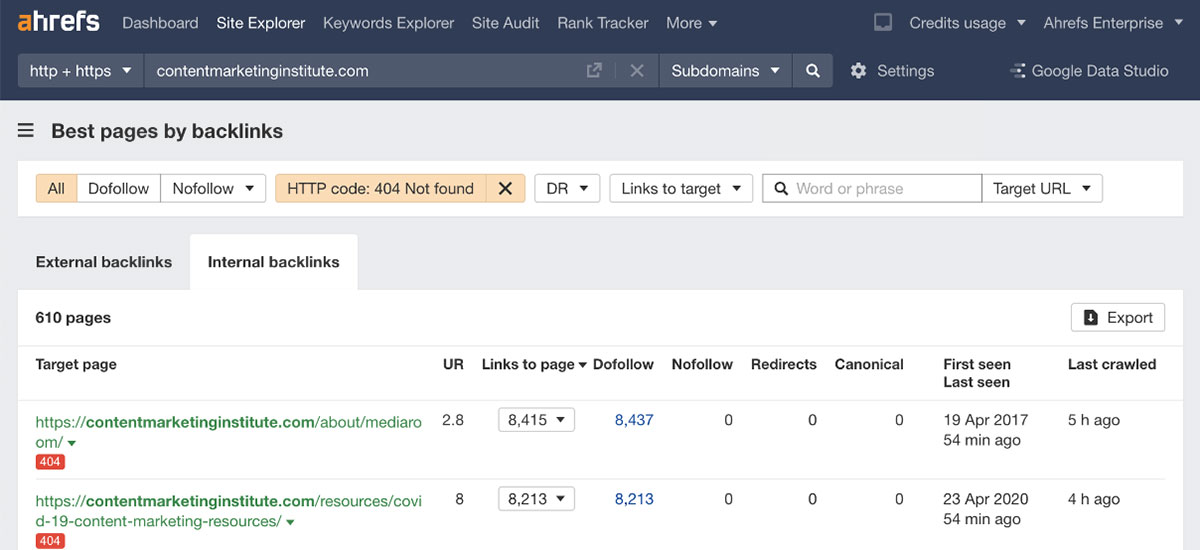 MOZ
The internal link building tool from MOZ, a reputable brand in the SEO sector, is no exception. MOZ assists you in comprehending the internal link structure of your website and pinpointing possibilities for development with tools like link analysis, competitive research, and site crawl capabilities. In order to improve the SEO of your website, it also offers suggestions for internal link optimization.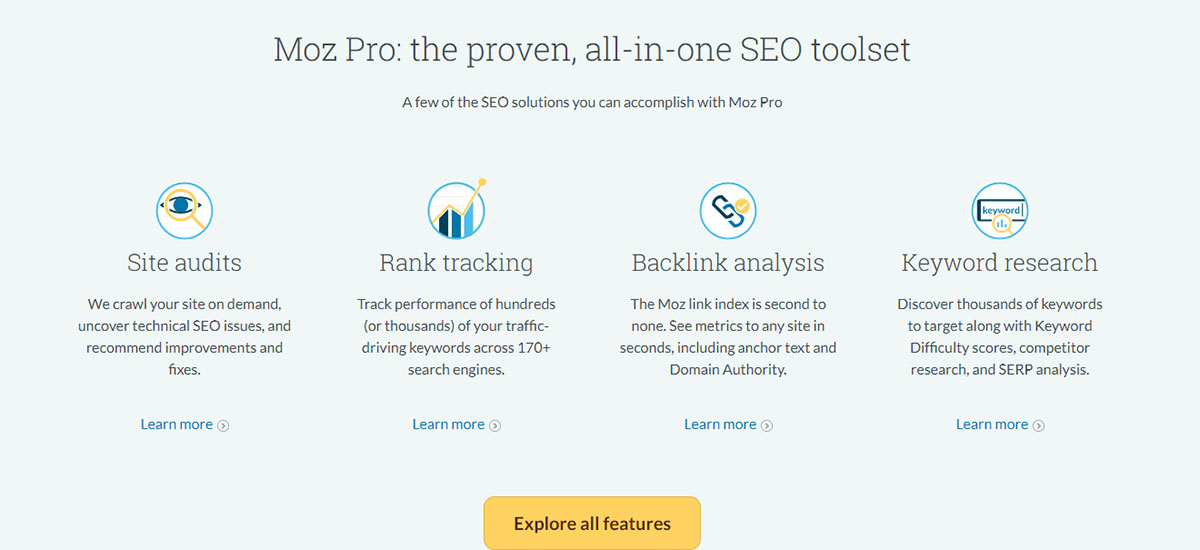 Hunter
A flexible platform, Hunter focuses on email outreach and lead generation. Hunter.io includes elements that can help in locating pertinent websites and prospects for link placements even if it is not only internal link building focused. You can find possible collaborators for joint content and guest blogging using Hunter.io, which can result in beneficial internal link chances.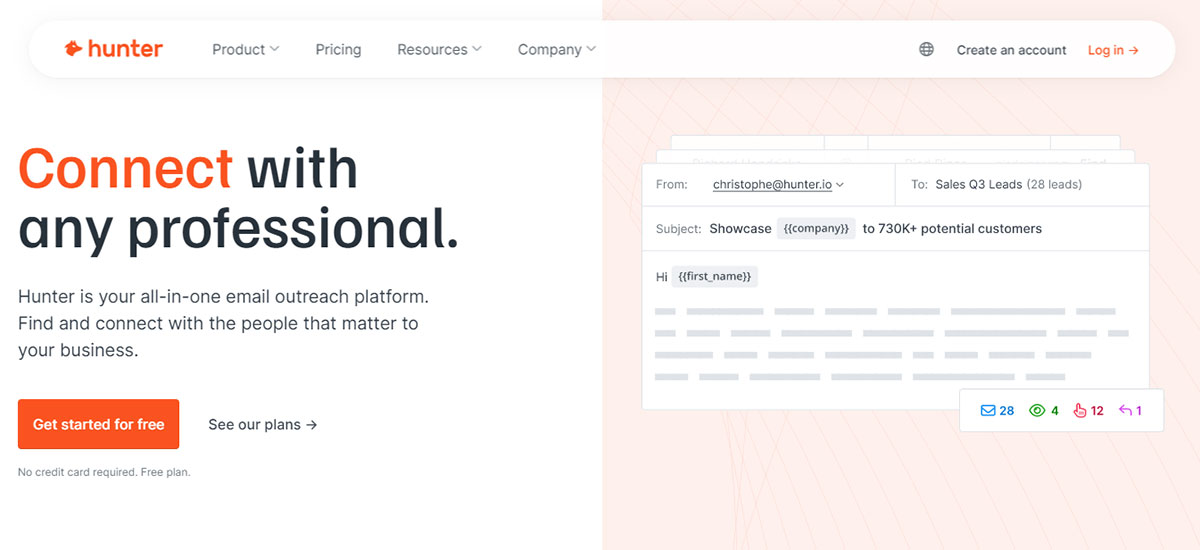 Buzzstream
Buzzstream is a thorough outreach and internal link building tool that aids in the management of your connections with website owners and influencers. Buzzstream gives you the ability to find link building opportunities, monitor your outreach activities, and efficiently manage internal link building campaigns thanks to its prospecting and link building tools.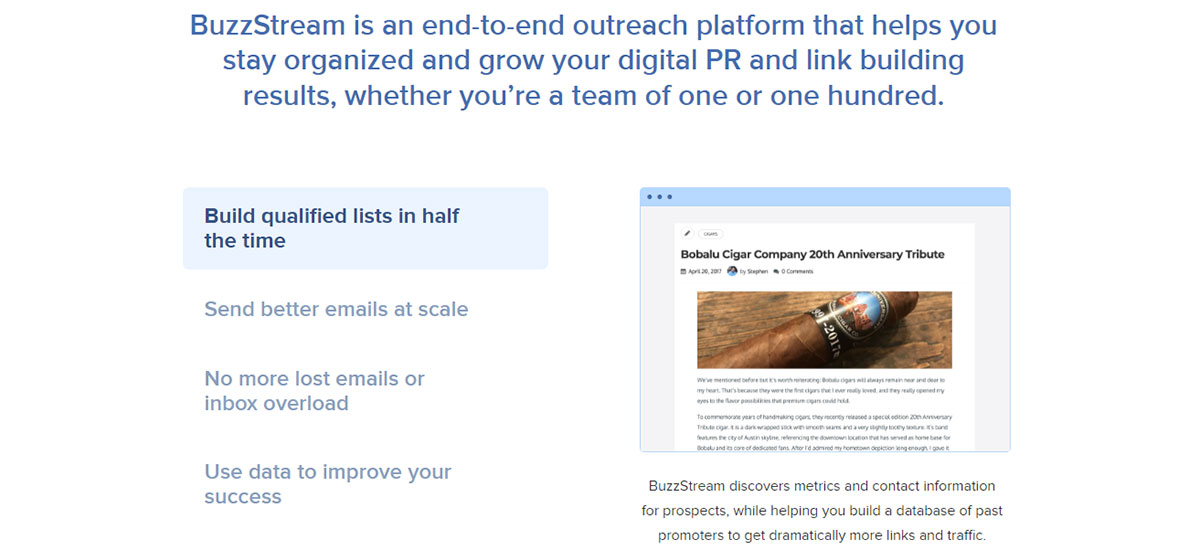 Prior to choosing an internal link building tool, it's crucial to take into account elements like the platform of your website, your budget, and any particular needs. To ensure you choose a product that meets your needs, compare the features, cost, and user reviews of several options.
Frequently Questions About Internal Link Building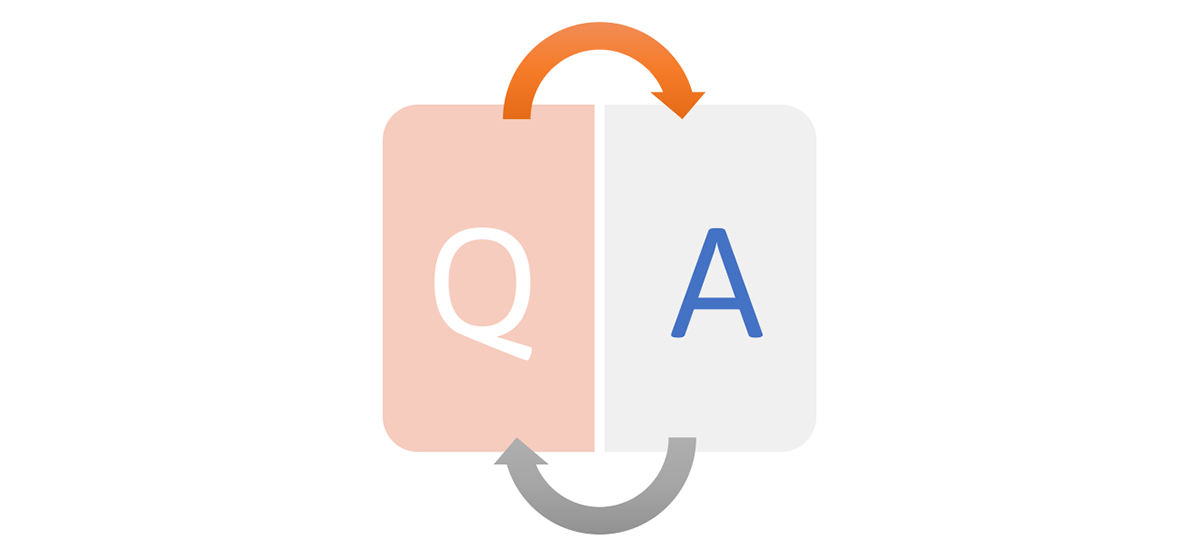 Question: How many internal links should be in a piece of writing?
Simplicity is key, particularly in developing an impactful link-building approach. Excessive inclusion of multiple links within every paragraph of a blog post is unnecessary.
It was advised to provide about 3 – 5 internal links pointing visitors to other pertinent pages for lengthy content and important pages, with an additional link every 300 – 500 words or so. It's crucial to remember that these rules weren't imposed in stone, though.
However, for content-driven websites focusing on research and educational blog posts, slightly more links can be utilized.
Question: Long or short anchor text should be used?
It's essential to strike a balance between being succinct and descriptive when picking anchor text for internal links. While shorter anchor text might be useful for swiftly communicating the link's goal, it's crucial to provide enough context so that users will know what to expect when they click the link.
The usefulness of the anchor text can be increased by including pertinent keywords, but you should be careful to avoid over-optimization or keyword stuffing since this might harm your SEO efforts.
Question: Do you consider the "read more" part to be an effective internal link?
The "read more" section is not typically regarded as the most successful type of internal link, despite the fact that it can be a beneficial component for disclosing or elaborating on more content. Internal linking helps users find useful content on your website by pointing them in the right direction.
Users and search engines can better grasp a page's theme or goal by using more elaborative anchor text that does so. You may improve user experience and aid search engines in understanding the context and relevancy of the linked content by using precise and pertinent anchor text.
We trust that these responses have helped you gain a better grasp of "internal link building" and its recommended techniques. Please don't hesitate to get in touch if you have any additional queries or require more help. Our staff at ThimPress is ready to help you improve the internal linking strategy for your website and get better results.
Conclusion: Start Internal Link Building for Your Website
We appreciate you reading this in-depth explanation of internal link building. We trust that the details supplied have helped you better grasp the significance and advantages of internal link building for SEO.
Additionally, do not disregard our most helpful SEO articles if you wish to improve SEO for your website:
---
Contact us, ThimPress:
Website: https://thimpress.com/
Fanpage: https://www.facebook.com/ThimPress
Youtube: https://www.youtube.com/c/ThimPressDesign
Twitter: https://twitter.com/thimpress