The subdomain is very familiar to web managers. However, it might not be that popular with newcomers and people who are starting their online businesses. Today we will help you with the topic of What Is A Subdomain.
A subdomain is a separate domain that belongs to a larger domain name in the Domain Name System (DNS), like an additional part of your site's domain name. It is made for people to simplify the process of creating a more impressive website domain name or specific content. The main domain can carry a lot of subdomains to navigate to different parts of the site.
For instance: m.facebook.com. As you can see, "Facebook" is the domain, ".com" is the domain extension, and "m." is the subdomain. The subdomain's usage is various; it's based on the purposes of web managers and hosting companies.
What Is A Subdomain, And How To Make One?
Subdomain's Use Incidents – What Is A Subdomain, And How To Make One?
Mostly, companies will use subdomains for web testing or open beta version of a site. They are used when web managers want to make a trial run on new plugins and functions. The site will be tested on the subdomain site before they deliver the updates to the users and visitors.
There are many cases where companies use them for their site's mobile version such as m.facebook.com or location-related ones like foody.com.vn. This purpose is called building up sub-sections.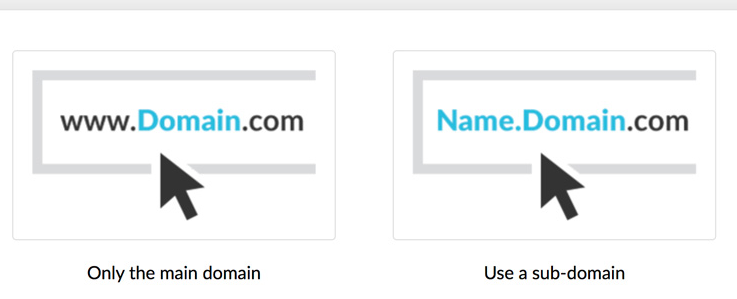 Users may use subdomains to make a place for a bunch of people on your web such as user.website.com. This is how many famous web platforms provide sites for users to access. Usually, the subdomains will serve different types of visitors.
Almost every e-commerce store is very hard to build up, so corps will choose subdomains as an alternative method for that. The method is that those companies will create a separate subdomain for handling deals and negotiations.
WordPress can be applied on the subdomain as an independent establishment from your main site. You may use subdomains to arrange your site more conveniently. Although it won't affect the efficiency of SEO (Search Engine Optimization), you'd rather keep all the information on the same domain. Using subdomains for public websites is not suggested, either.
How To Make A Subdomain – What Is A Subdomain, And How To Make One?
A subdomain is very easy to be made via domain register or your WP hosting account. In the following example, we will guide you on how to create a subdomain using NameCheap web hosting service.
If you use other platforms, don't worry, since they are the same.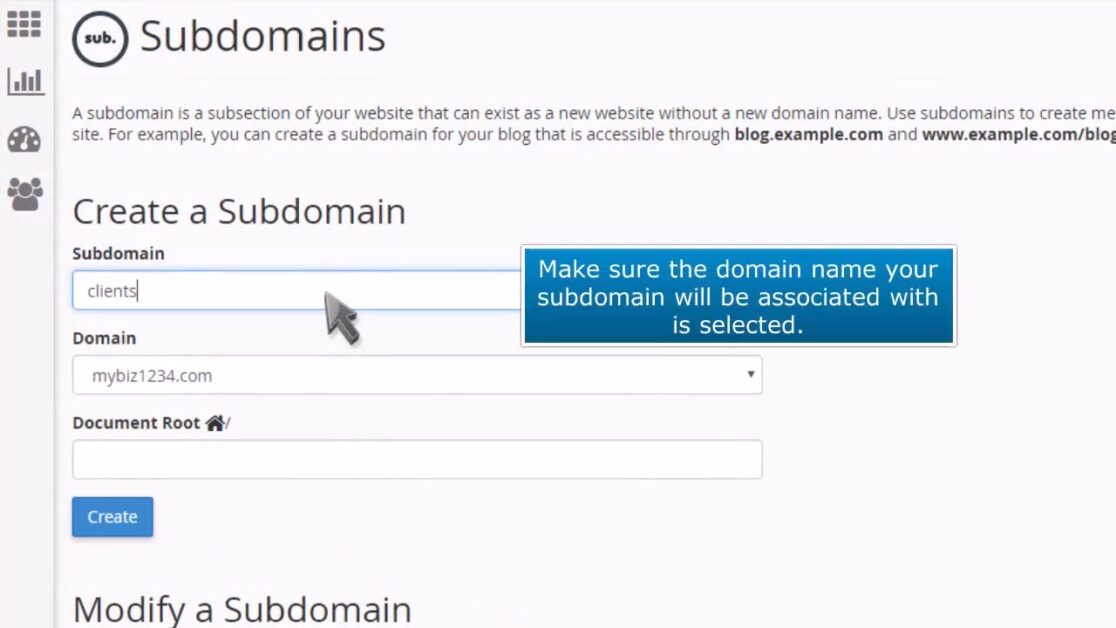 First, log in to your web hosting account, then go to your Domain List and click the "Manage" button beside the domain.
Next, choose the Advanced DNS Tabs.
Then, find the Host Records part and click on the button "Add New Record". You will have 5 options for your subdomain to get connected: Subdomain that points to an IP address, Subdomain that points to IP address of the destination hostname, Subdomain that forwards to a link/URL, Subdomain that points to a server name, and Catch-all (wildcard) subdomain.
After you have done all the above steps, stay still and wait for the result. It usually takes you from 5 to 30 minutes to get the process done. That's it! Your domain name has just been created.
SEO: Subdomains vs Subdirectories – What Is A Subdomain, And How To Make One?
Subdomains and Subdirectories are 2 different services, and so are their purposes. Let's go through the importance of selection between those 2 services. The search engines look upon them differently, and that brings particular affections on SEO.

Subdirectories are located in your primary domain's files. Once scanned through, the search engines don't recognize subdirectories as separated files, so the SEO is divided between domain and subdirectories. It's better for new online shops and bloggers as it helps them get their sites high-rank quicker than subdomains do.
Unlike subdirectories, subdomains are easily separated by the search engines. The subdomains are dug carefully and gone through each one. The SEO is not shared between subdomains and domains, so building up the rank for the subdomain's keywords is very challenging.
The subdomains are advised to be only applied if you have a clear and fair enough reason. The difficulty of subdomains' rank rising is as difficult as the process for an entire website.
Conclusion: Now You Know 'What Is A Subdomain, And How To Make One?'
Through the article, we hope you have obtained basic and advanced information about the subdomain. If you love this article, please like and subscribe to our YouTube channel, Facebook, and Twitter.
Read More: How to Create a Free Logo for Your Business?
---
Contact us, ThimPress:
Website: https://thimpress.com/
Fanpage: https://www.facebook.com/ThimPress
Youtube: https://www.youtube.com/c/ThimPressDesign
Twitter: https://twitter.com/thimpress