To communicate with one another when using the internet, gadgets require a unique code. The string of integers with dots in between is known as an IP address. This code enables computers and other devices to connect to one another through local or wide-area networks and exchange data.
We require a large number of distinctive IP addresses due to the billions of devices connected to the internet. A current IP address looks like this: 48.255.48.255 and is made up of four integers between 0 and 255. But a new system called IPv6 was developed as a result of our finite amount of addresses. This enables the internet to expand and gives each device and user a place to fit in.
Finding out My IP Address
Consider that your computer has two identities: one for the network in your house or place of business and another for the global internet. Two distinctive codes known as IP addresses serve as markers for these identities:
Your private IP address, which is the first code, enables your computer to communicate with other hardware on your local network. It resembles a hidden code that is only understood by your network. You can use a command on your computer to find out what your private IP address is.
Your public IP address, or the second code, serves as a kind of digital passport for your computer to access the internet. Your internet service provider (ISP) will supply you with this code, which is what enables you to visit websites, send emails, and stream films from anywhere in the world. Visit WhatIsMyIP.com, a website that shows your public IP address, to learn what it is.
If you have a website of your own, visitors can reach it using its unique public IP address. By looking at the email your hosting company sent you when you joined up or by contacting their support staff, you can determine the IP address of your website.
Domain Names and IP Address
People find it simpler to recall names than numbers. Additionally, remembering 'thimpress.com' is easier than remembering a long string of digits like 192.124.135.242. Similar to a phone book, the internet's Domain Name System (DNS) associates domain names with matching IP addresses.
The DNS automatically looks up the IP address when you input a domain name, like "thimpress.com," and links you to the website. It's curious that your WordPress website just acknowledges its domain name rather than its IP address. As a result, switching to a new hosting company is simple as your website's IP address is unlikely to change but its URL will.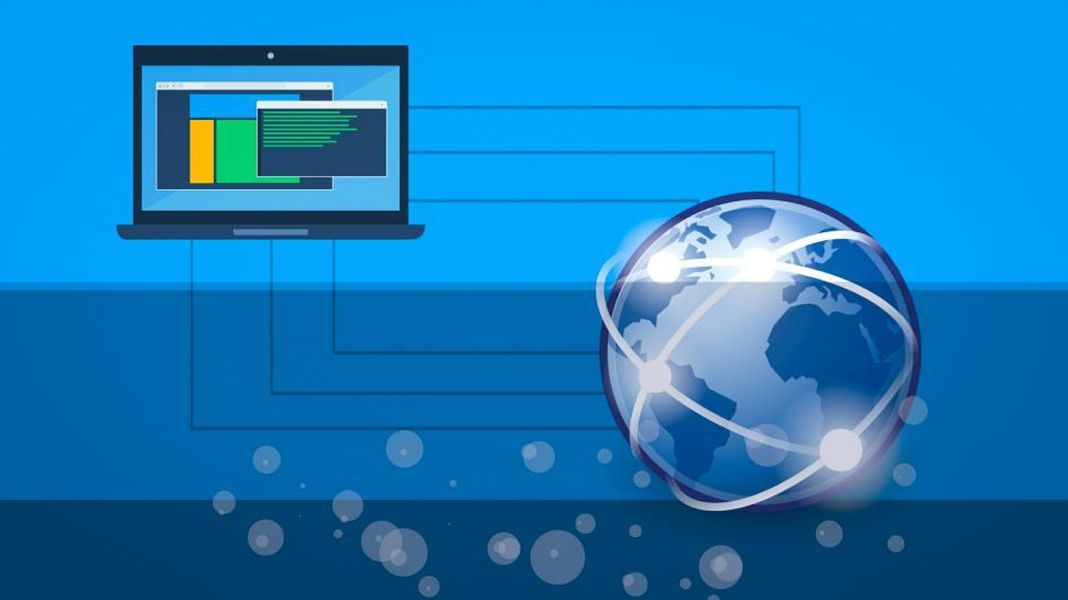 Static and Dynamic IP Addresses
Have you ever noticed how occasionally your IP address changes? Your internet provider will find it simpler to manage new clients and change addresses because this is known as a "dynamic" IP address.
On the other hand, websites typically have a "static" IP address that doesn't change over time. This is crucial since it makes it easier for people to find and contact you through your website.
You will have to pay your internet provider extra for a static IP address if you want to establish your own website. However, it's worthwhile because it increases the dependability of your website and offers you more control over your internet reputation.
The Differences between IPv4 and IPv6 Protocols
As the internet expanded, IP addresses became scarce. For your device, an IP address functions like a phone number, and the previous system only had around 4 billion IP addresses available.
Consequently, in 1998, IPv6 was developed as a new system. It employs IP addresses that are substantially longer and resemble a collection of digits and letters. IPv6 uses 128-bit IP addresses, which look like 2001:0db8:85a3:0000:0000:8a2e:0370:7334, as opposed to IPv4.
For all the devices we use now and even those that haven't yet been created, there are more than enough IP addresses with this new system.
This is significant because it ensures that we won't run out of addresses as we continue to add new devices to the internet. As a result, you can verify at WhatIsMyIP.com if your device has an IPv6 address.
Conclusion: Now you know 'What is an IP Address?'
In conclusion, IP addresses serve as a kind of digital passport for connecting devices online. The demand for distinctive IP addresses rises as more and more devices connect to the internet.
The current system, known as IPv4, has drawbacks, but a more recent system, known as IPv6, employs 128-bit addresses, meaning there are many available unique IDs. The internet can continue to develop and thrive with the help of this new system, making it simpler for individuals to connect and share information.
Read More: What Is Admin Area?
---
Contact us, ThimPress:
Website: https://thimpress.com/
Fanpage: https://www.facebook.com/ThimPress
Youtube: https://www.youtube.com/c/ThimPressDesign
Twitter: https://twitter.com/thimpress