Managing media assets effectively is important for creating a simple and effective WordPress site. In these detailed guidelines, we'll go deep into the complicated features of the WordPress Media Library, finding hidden gems and fixing common issues.
Key components of the WordPress Media Library.
Your go-to place for managing a range of stuff, from images and sounds to videos and documents, is the WordPress Media Library. Let's discuss the key components included in the Media menu:
The Library.
All of your media files are displayed in a gorgeously organized list when you first use the Library interface. Based on the year and month of their upload, these files are automatically grouped.
This sort of layout might not suit everyone's desires, but it offers an organized way to find your files. You can manage, update, and delete your files with easy via this Library view.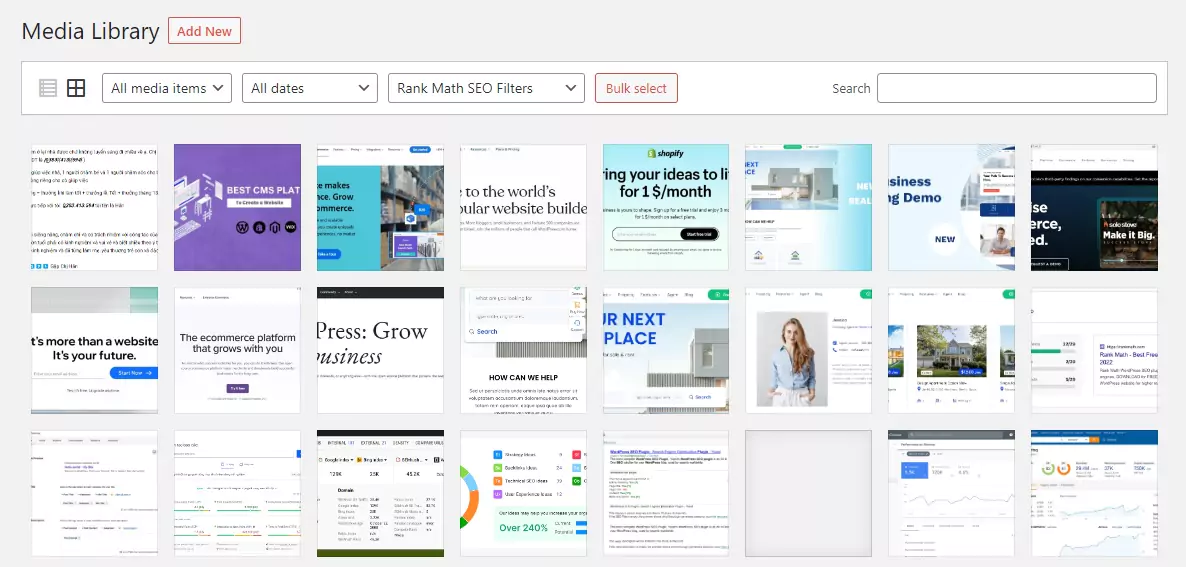 Adding New Media.
Uploading files to your WordPress website is made easy using the "Add New" function.
You can upload files without an immediate connection using this function instead of simply connecting media to a post or page. When you want to share files across multiple posts or store them for later use, this flexibility is key.

Streamlined Inline Media Upload.
You may easily add media while writing a post or page, did you know that? You may easily upload and insert photos, videos, and other media into your posts by using the "Add Image" button in the content editor.
By optimizing the content creation process, this functionality helps you save valuable time and effort.
For example. When we write a review of the Education WordPress Theme, we can use the archived Eduma Theme image from the previous article to use as the display image of the current post.
This can save image processing time and save storage space of hosting.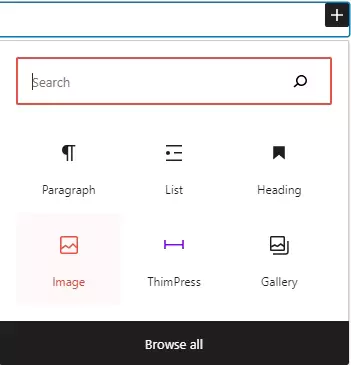 Building a Better Media Management Plan.
It's possible that your unique company method could interfere with the WordPress Media Library's default organization by the upload date.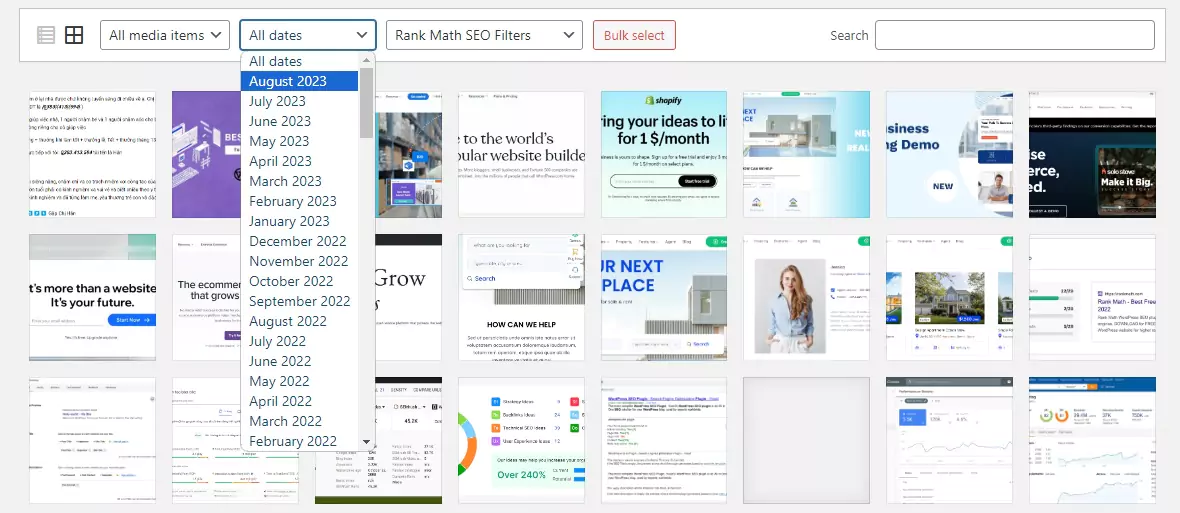 This part often creates issues, especially when working with a large collection. Here's how to get around this restriction:
WordPress Media Library Plugins come to assist by offering useful tools for managing your media files.
You can categorize and mark your files in keeping with your preferences by using plugins that support tags.
This gives you a way to create a structured framework that is dependent on the way you work and makes it easier to find and manage your files.

Features of the WordPress Media Library.
The WordPress Media Library has powerful options that can help you enhance your media content behind the surface:
Simplified Image Editing.
Understand the WordPress media editor's hidden potential that allows direct picture editing from your admin area. Cropping, resizing, and scaling are just a few of the editing choices available on the edit screen in your library.
Say goodbye to the requirement for additional image editing tools because you can now perfectly modify your images inside the WordPress dashboard.
Custom Image.
WordPress offers features that allow users to carry out the production of image sizes. With these tools at their access, creators can make sure of equal image ratios across all of their websites.
They also have the ability to change image sizes with every submission, giving them unmatched control over how the website looks.

Conclusion
The WordPress Media Library is a flexible ally that may make managing your media easier and more effective Plugins come into play to offer an option that customizes the system to your personal needs because the default setup might not meet every need.
Read More: 10+ Best CMS Platforms To Create A Website (Compared & Ranked)
---
Contact us, ThimPress:
Website: https://thimpress.com/
Fanpage: https://www.facebook.com/ThimPress
Youtube: https://www.youtube.com/c/ThimPressDesign
Twitter: https://twitter.com/thimpress