For a hotel/accommodation website, a flexible and powerful booking system will play an important role in that website's success. There, our plugin WP Hotel Booking Update will shine like a diamond. With this plugin, your management will get easier and easier. Recently, we have announced a very very big update: WP Hotel Booking v2.0.0. We have had an update announcement on it but we would love to demonstrate the new features in more detail. Therefore, you will have a better look at our renowned booking plugin. Let's go!
What is the WP Hotel Booking Plugin?
WP Hotel Booking plugin is an amazing WordPress booking plugin from ThimPress. There, this plugin has been used in many themes and websites, including:
Further, we will show you some significant features of WP Hotel Booking:
Perfect booking system
4 paying gateways: Offline payment, Stripe, Paypal, 2Checkout
Multiple languages and currencies
Full management: Room, booking, customer, event, pricing plan, deal & discount, etc.
Well, that should be enough information about this plugin. Now, we will move out to see what the WP Hotel Booking update v2.0.0 brings upon its users.
The v2.0.0 Update Details
Order Calendar Manager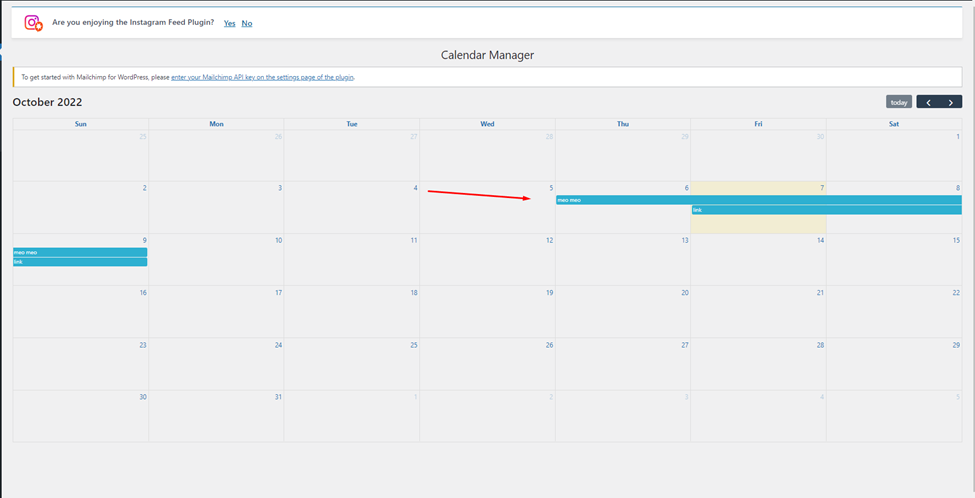 Here, this feature provides a clear vision for the administrator since you can follow the number of orders in each week/month/year.
To be more specific, when you choose a day that has an order, you can check for full detail:
Order-creating date
Check-in/Check-out date
Booking user
Total pricing plan
And order status (green – completed, red – canceled, yellow – processing)
Remarkably, the admin can preserve better order management. Won't miss any booking, shall you?
External Link Attachment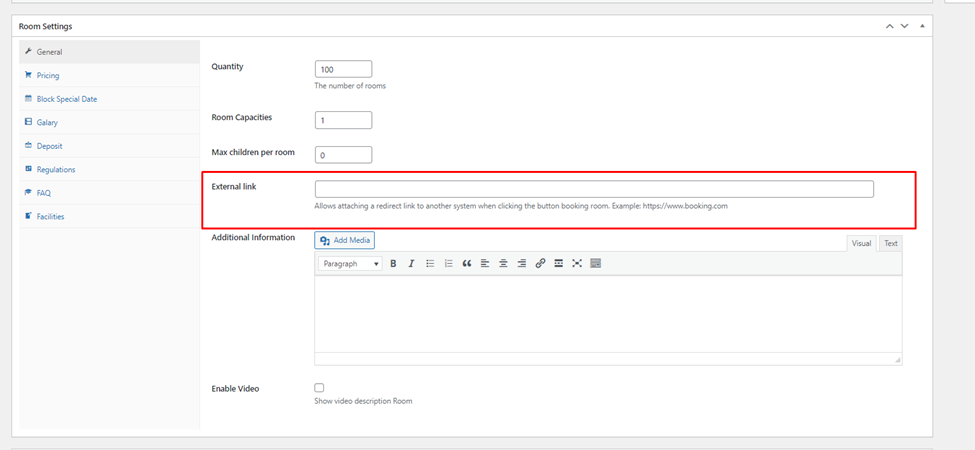 In short, you can redirect to other external room booking systems such as booking.com.
Quick Setup
When you activate the plugin WP Hotel Booking, the button "Quick Setup" will show up.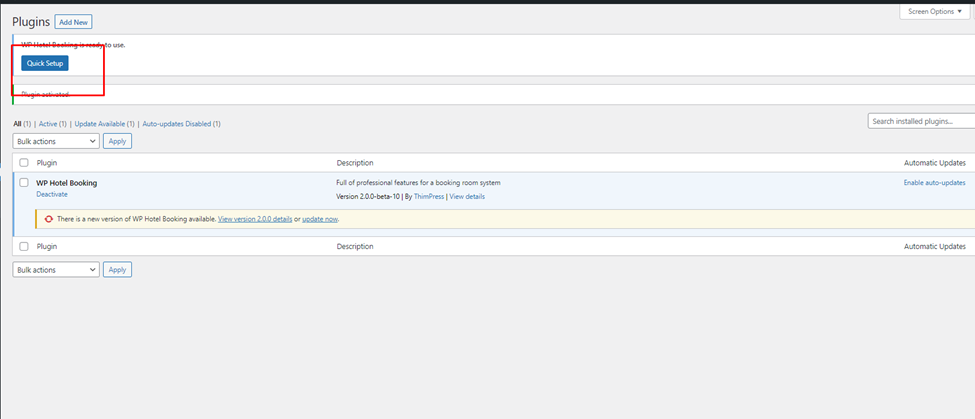 Clicking the "Quick Setup" button will lead to the page "Quick Setup". There will be 4 tabs: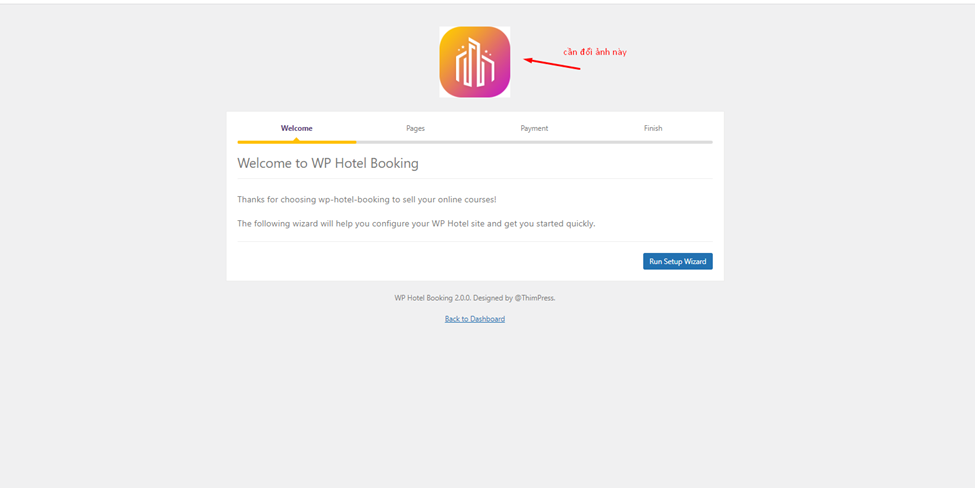 Pages: You may choose the pre-made pages or make the new ones.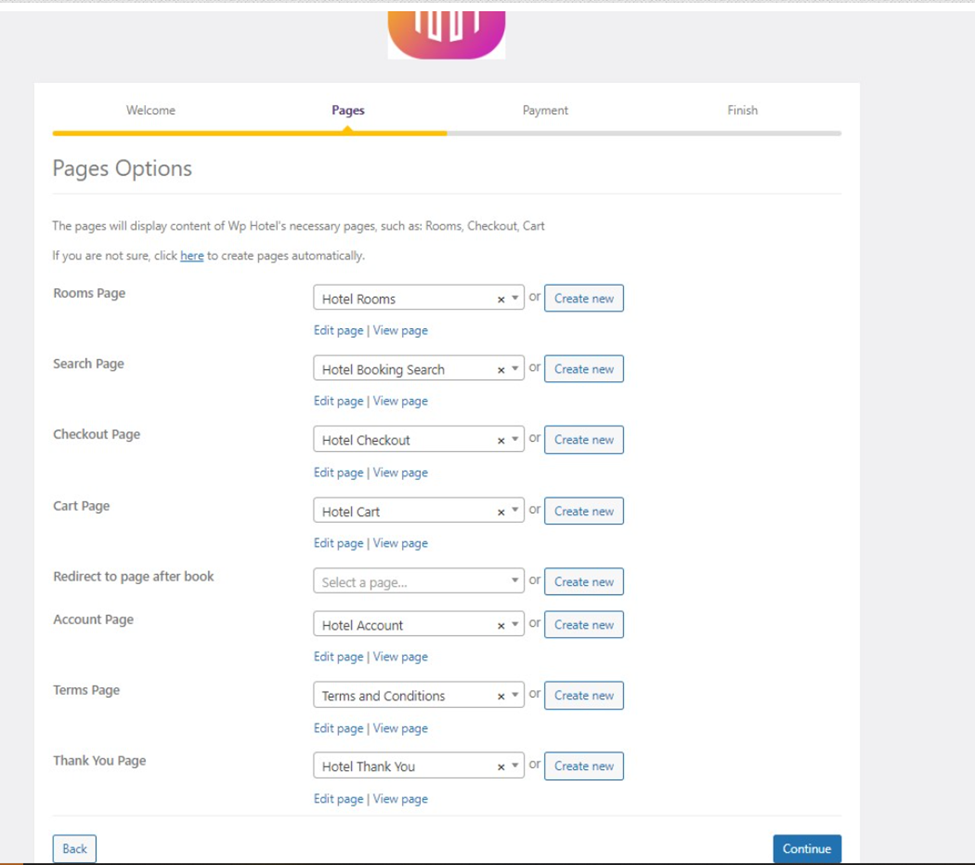 Payment: Set up your payment gateway and currency.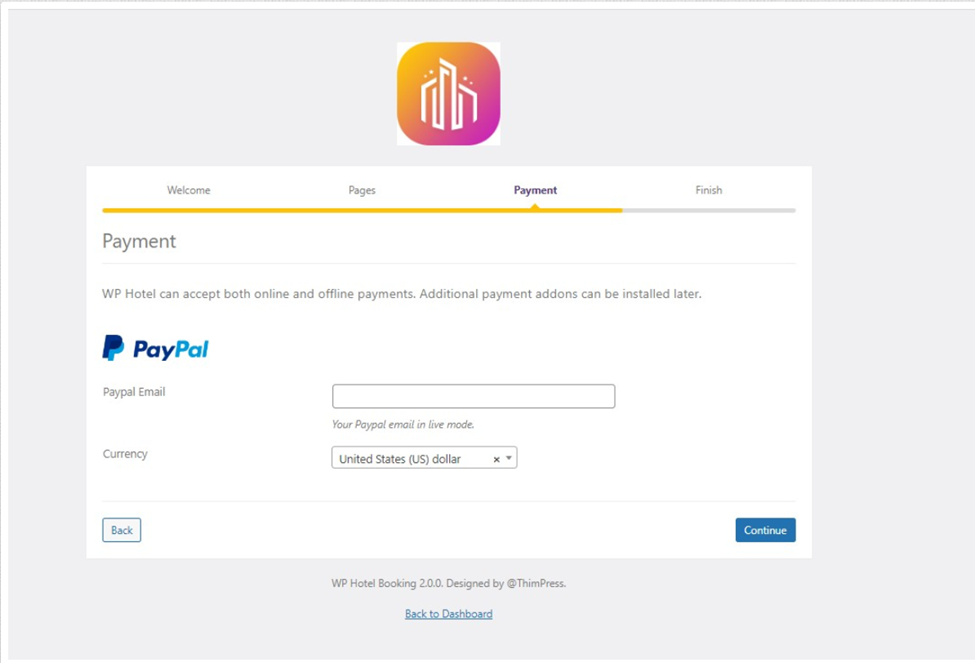 Finish: Users can view documentation or get back to dashboard.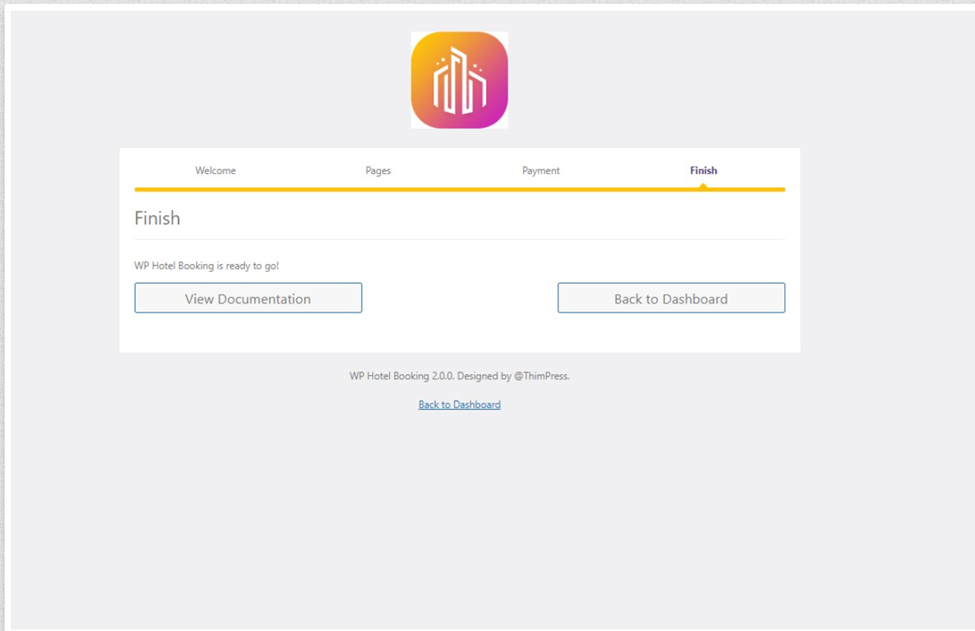 Block Special Date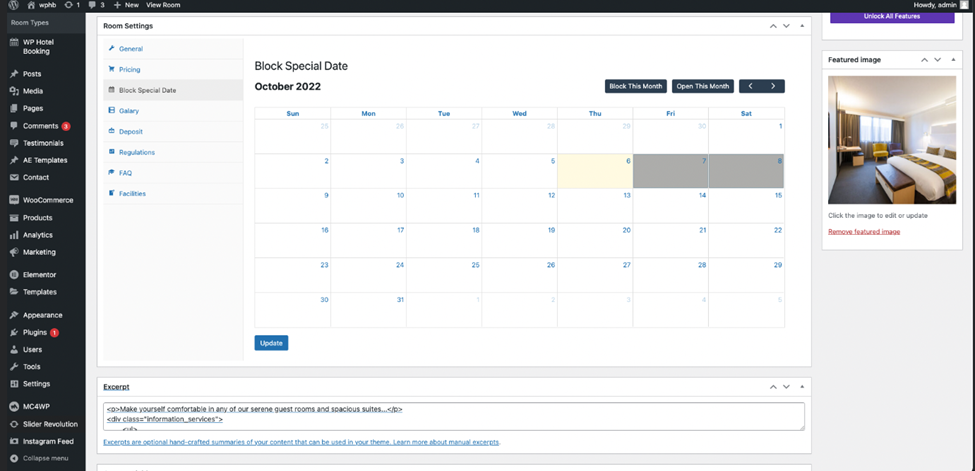 Well, it's quite easy to understand. For instance, you choose a room and a day. Then, people can't book that room on that chosen day.
Besides, you may block/open this month to block/open the availability of the room in the month.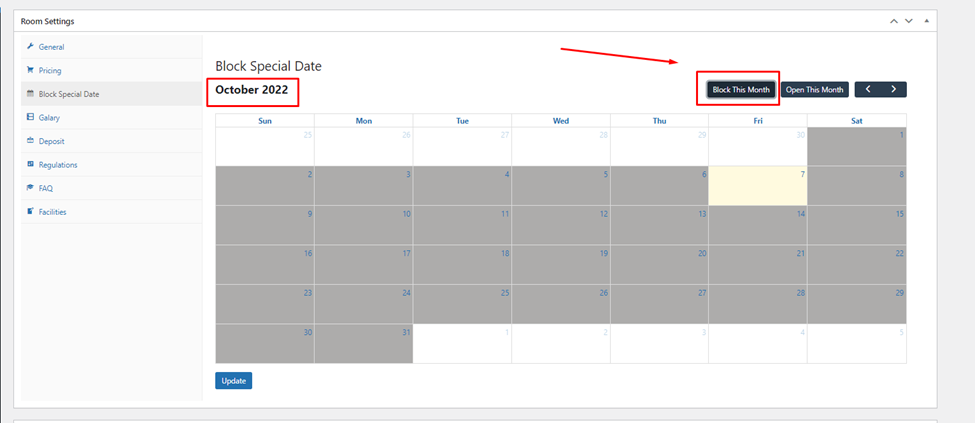 Block This Month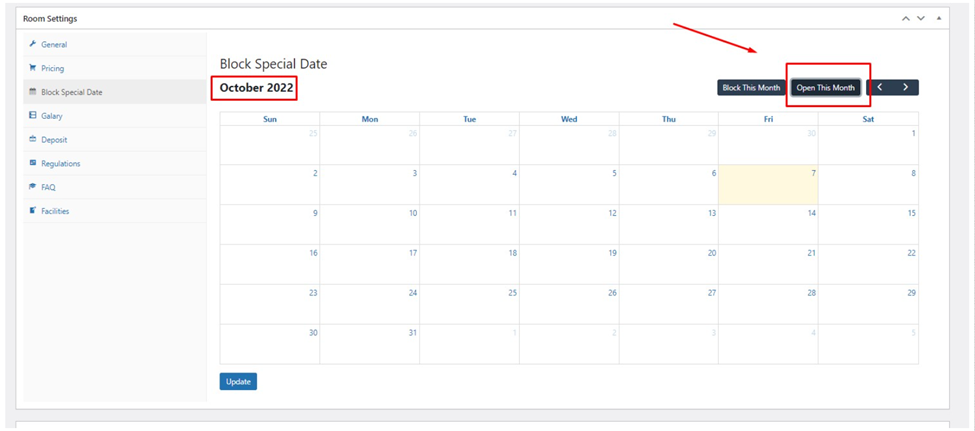 Open This Month
Otherwise, the "Navigation" button allows you to make choices on the calendar freely.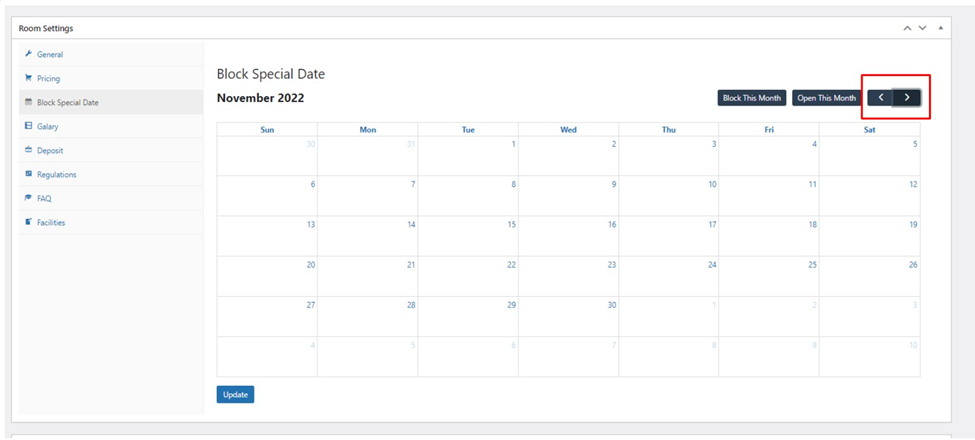 Deposit Option
When allowing this, your customers will have to pay a part before paying the remaining.

Here, enabling deposit payment will show the deposit type and deposit amount.
Deposit type:
Fixed value: Prepay according to the input fixed value (max 1 billion).

Percentage of price: Prepay according to the percentage of the whole booking order (Maximum 100%).

Deposit amount: The amount of money you have to prepay: percentage or fixed value.

Additional Features in Rooms Setting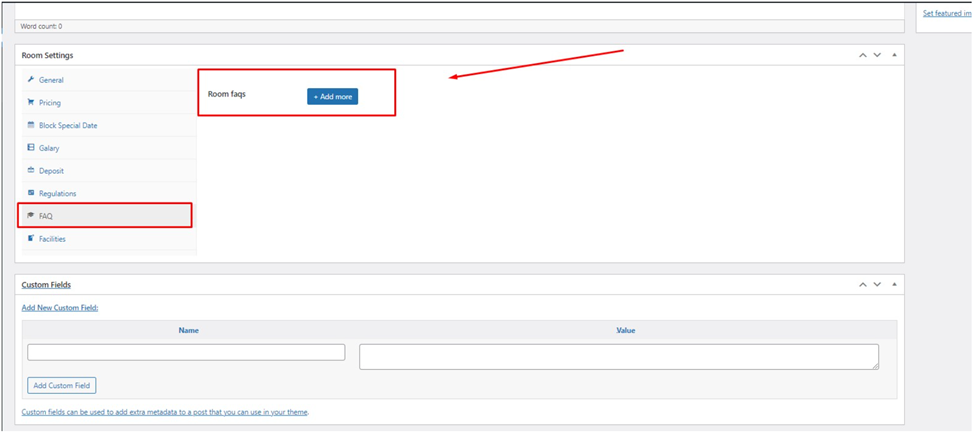 Hotel Rules for each room.

Split the plugin's tab settings into General settings and Page settings.
Room Capacities: Limit the number of adults in the rooms – function change, remove config through the term, and convert into input number format.
Final Thoughts:
That's should be all about our WP Hotel Booking Update v2.0.0 announcement of new features. Of course, we are still upgrading and improving it to satisfy all users.
If you intend to make use of this plugin, it's a good time to start!
Read more: WP Hotel Booking Update v2.0.0