Are you looking for a way to improve your site's SEO Social Signals?
We all know that SEO doesn't only work on sites and SERPs but it also benefits from social media. However, it would help if you understood that this relationship is not direct, which means improved social signals will not affect SEO rankings but work more on brand images and visibility. This is very important for digital marketers to boost conversion rates.
What are Social Signals in SEO?
To make it easy for our readers, SEO social signals are called for all interactions of your site with any social media factors including profiles and content. From a viewpoint of social media marketing, they are just normal engagements but they will be extremely SEO-helpful for the search engines to crawl identity, popularity, rating, and reliability if you witness from the SEO viewpoint.
You can witness lots of insights and metrics that can be listed as the SEO social signals. You can see some of the most popular platforms:
Facebook: Reacts, comments, shares, views, follows, and audience's info
Instagram: Likes, comments, shares, and follows
Twitter: Follows, tweets, retweets, quotes, and replies
LinkedIn: Likes, comments, shares, and follows
Reddit: Comments, upvotes, and shares
Pinterest: Views, likes, and follows
Are Social Signals Still Important for SEO?
To determine the importance of SEO social signals to your site, you should know that Google uses over 200 ranking factors to rank websites. However, many sites' SEO isn't in full agreement with the SEO social signals' role in ranking.
We can view the timeline for this incident:
2010: Yes, kinda like that
In 2010, Matt Cutts – a Google software engineer, said that Google used Facebook and Twitter links to rank as they had always had. However, they were also finding the reputation of an account on Facebook or Twitter and Google was focusing on real searches at that moment.
Of course, quality is better than quantity!
2014: Not really…
In 2014, Matt stated that Google focused on the social signals (like reactions, comments, shares, or subscribes) less, even the profile & content updates.
2022: Becoming super important
8 years later, in 2022, Google cleared the authority of a company, author, brand, etc. via social media. They noted that it has become significantly important for organic SEO and Google system crawls social media profiles for better understanding. Therefore, we know that Google has started to focus on SEO social signals for better rankings on SERPs.
How Do Social Signals Affect SEO?
The reality is, that Google is still using studies and experiments to discover the exact impact of SEO social signals.
Although there are some disagreements in the field among SEO-ers, we can make some strong inferences about the indirect affection that social signals for SEO have on ranking based on how confirmed ranking factors overlap with the social media presence of a website.
Ranking Social Media Profiles
Now, Google also indexes social media profiles so that they will rank in SERPs alongside websites. Since Google is seeking ways to connect sites with corresponding social channels, it means Google will try to connect your site to specific profile URLs. Of course, this has less effect than keyword rankings but your branding search results are essential for brand image strategies.
When you use Google to search for a brand or company, there is a high chance that the brand's social channel will rank in SERP #1. If Google displays a Twitter channel, the 3 newest tweets will be displayed in SERP.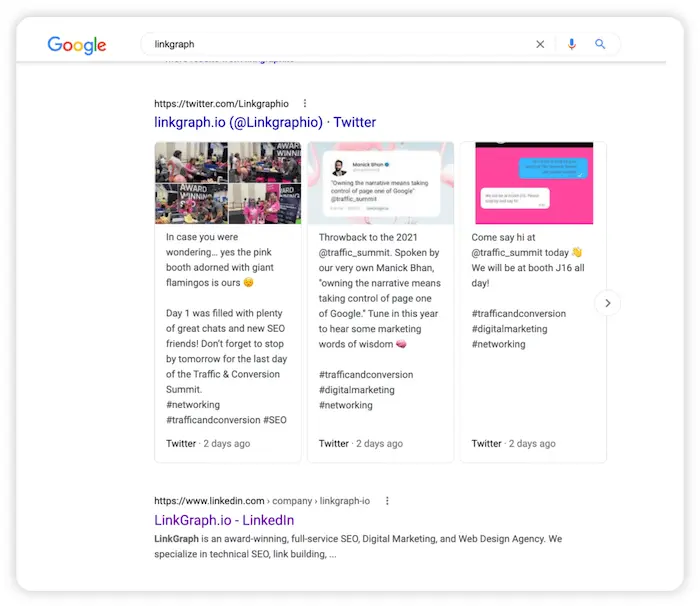 More Social Shares = More Backlinks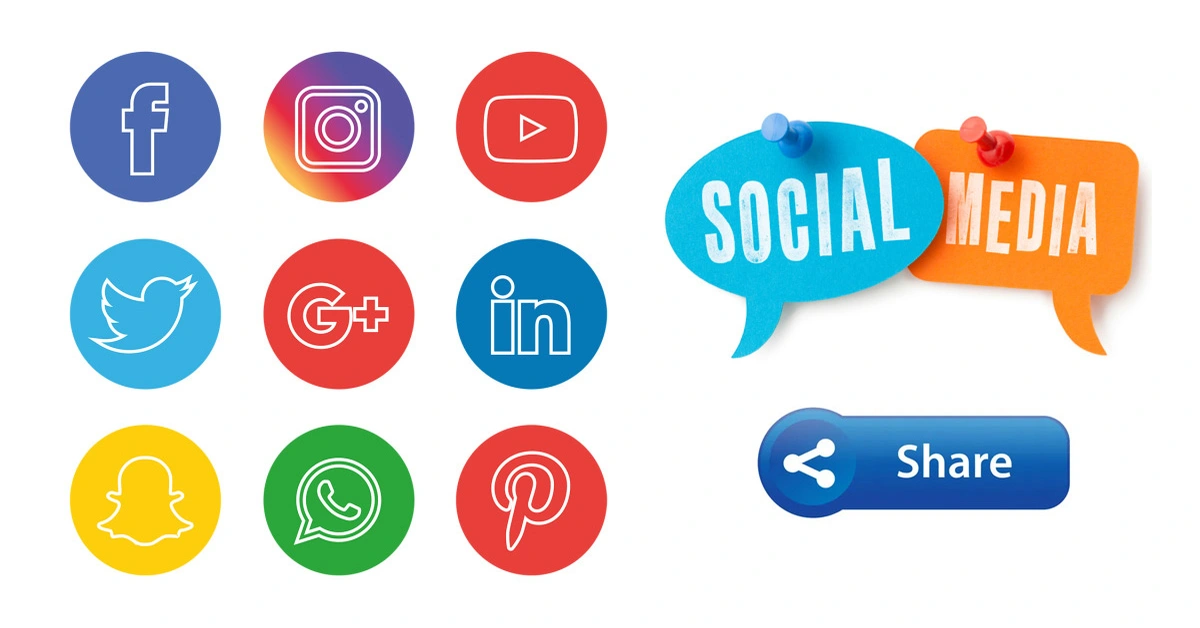 From the beginning of SEO, backlink is still the most important ranking factor. In general, clicks or backlinks from social media channels will be no-follow but it still does the work well. When your content is shared and circulated on social media, it means more traffic being sent to your websites, more views on your content, and more possibilities for a user find the content valuable and then choose to link to it. If you sell something, chances to improve your conversion rates will get higher.
This is a must-included factor in your link-building strategy.
Improve Brand Image on Social Media and Search Engines
If your webpage is shared thousands of times on social channels, you will likely receive a lot of likes, comments, and engagements (clicks, page follows, or page saves). As a fact, websites with great SERPs will also have massive social signals for SEO.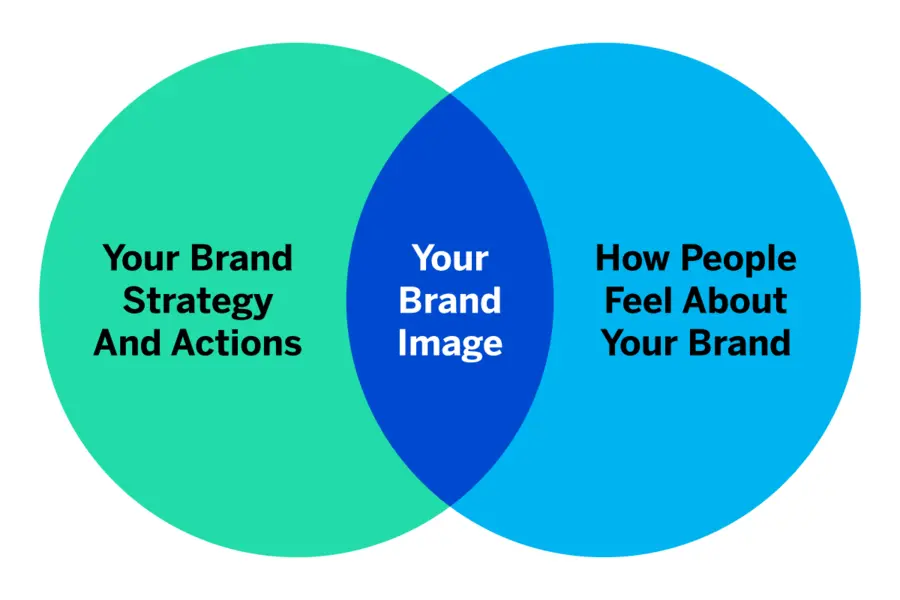 Tips to Improve Your SEO Social Signals
Link Your Site & Social Media Profile Pages
Like the information above, Google will find the related social profiles of your brand for connection. To simplify it, you will just need to link your social channel links to your website and vice versa. You can be creative and design your own link placement, or do it in the footer just like us:

I have some good advice: putting these social links in the footer will keep your click rate of CTA buttons or lead-generation forms. This will also grant you a better user experience since customers will find the links of your brand more easily.
Optimize Those Social Pages
To get more SEO social signals, you can't just create those social pages and leave them there, hoping people will jump in and interact with them like tidal waves. Instead, you MUST improve them with adding focus keywords into About Us, Products, or any places you can edit since they also benefit from SEO on-page optimization.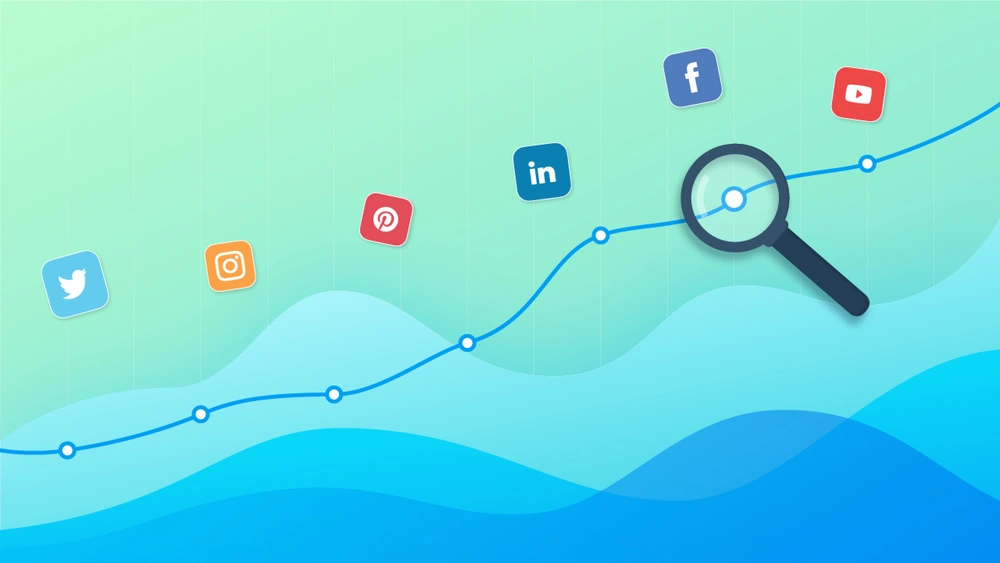 Google will crawl and identify those pages' content to understand your brand. You should use it to add important keywords related to your business, gathering more SEO social signals.
Schedule Your Posting Content Promotion
Publishing content on your website regularly is good but it will be better if you have them promoted on your social media accounts. The more content you share on social media platforms, the more chances you can earn those likes, comments, shares, and more.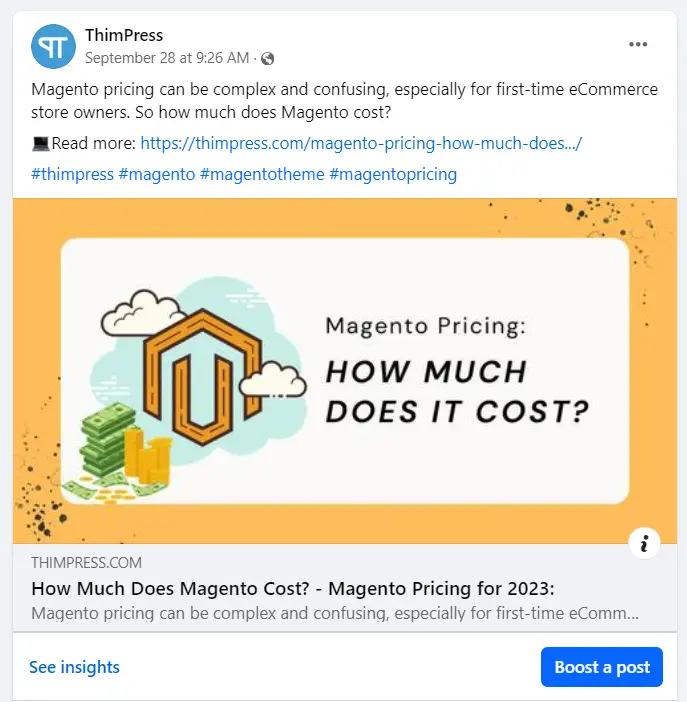 What you can do to gain SEO social signals is:
Include links to the latest content (the best moment is right after being published)
Respond to the interaction on your social media
Update content when there is new information for users
Respond to The Audience's Comments
Being "active", or interacting with the audience, is a part of increasing your social signals on social media. Actively responding to comments and shares can also drive more opportunities to share additional relevant links to other pages on your website with users and gather traffic. Although they are no-follow links, they still drive traffic and more.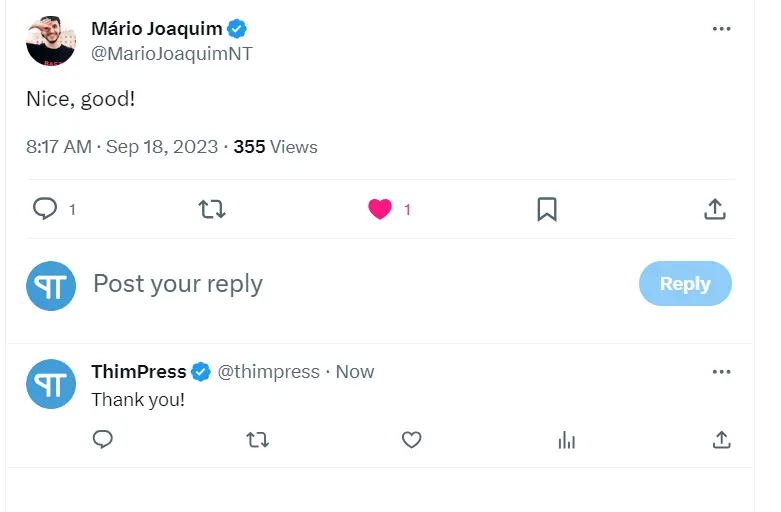 If you are busy, consider hiring someone so as not to miss these SEO social signals.
In addition, you can go on some ways to increase the SEO social signals:
Share other people/brands' content and collaborations
Remove fake engagements from your plans
Elevate the social media reputation of your content creators
Conclusion
That should be all for today. SEO social signals are great and easy to achieve. However, to maximize efficiency, you gotta do it right, and by following the article, it is your chance to do it.
Read more: WordPress White Screen of Death: Clear Guide & Tips
---
Contact us, ThimPress:
Website: https://thimpress.com/
Fanpage: https://www.facebook.com/ThimPress
Youtube: https://www.youtube.com/c/ThimPressDesign
Twitter: https://twitter.com/thimpress