If you want to group similar courses together, LearnPress Collections Integration is a great feature for your LMS website. So students can easily navigate and discover your related content, providing a more organized learning experience. 
In this beginner's guide today, let's explore the benefits of using the LearnPress Collections Integration and how to set it up in minutes.
What is the LearnPress Collections Integration?
As I have mentioned above, LearnPress Collections Integration is a fantastic add-on that allows you to group courses based on their similarities. It can be used to send suggestions to your student, encouraging them to take related courses and expand their knowledge in a certain field.
Discover how to build beautiful and powerful LMS websites with LearnPress and the best education WordPress themes.
Benefits of Using LearnPress Collections
There are several benefits for both students and instructors if you use this add-on such as:
Improved Course Discovery: Students can find related content more easily when grouping similar courses into collections. They can explore collections that align with their interests, allowing them to find courses that are most relevant to them.
Enhanced User Experience: Collections help your students learn in a more organized and natural way. Instead of searching through a long list of courses, they can navigate through organized collections, making the learning journey more enjoyable and efficient.
Increased Course Engagement: When students find courses that are closely related to their interests, they are more likely to engage with the content. By suggesting relevant courses through collections, you can boost student engagement and encourage them to explore further.
Efficient Course Recommendations: This add-on makes it easier for instructors to recommend courses to students. Instead of manually suggesting individual courses, instructors can simply direct students to a collection that encompasses the desired topic or theme.
Promote Cross-Selling Opportunities: LearnPress Collections Integration also opens up opportunities for cross-selling. By putting similar courses in one place, you can showcase other offerings to students who have already expressed interest in a particular topic, increasing the chances of them enrolling in multiple courses.
How to Create Collections for LearnPress
Step 1: Download the LearnPress Collections Integration
After you make the purchase of the LearnPress Collections Integration, visit ThimPress and log in to your account -> Orders -> Download the version you want onto your computer.

Step 2: Install and Activate the LearnPress Collections Integration
Once you have downloaded the add-on, log in to your Dashboard -> go to Plugins on your left sidebar-> select Add New -> Upload Plugin -> Choose File on your computer that you have downloaded and proceed to Install Now. Once the installation is done, click Activate Plugin.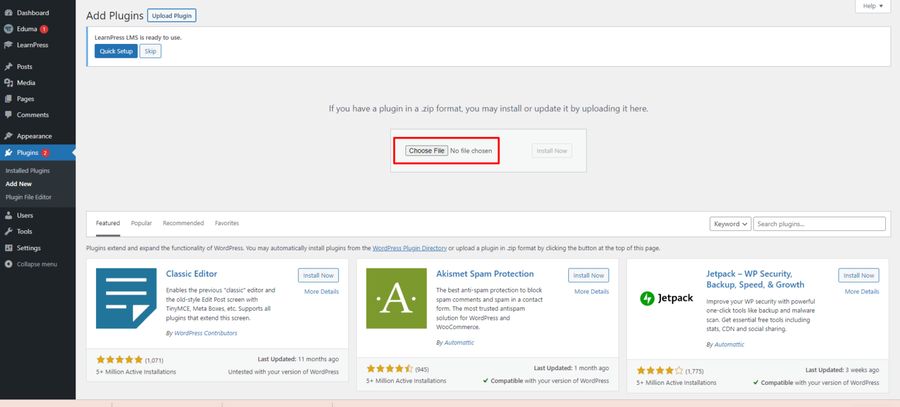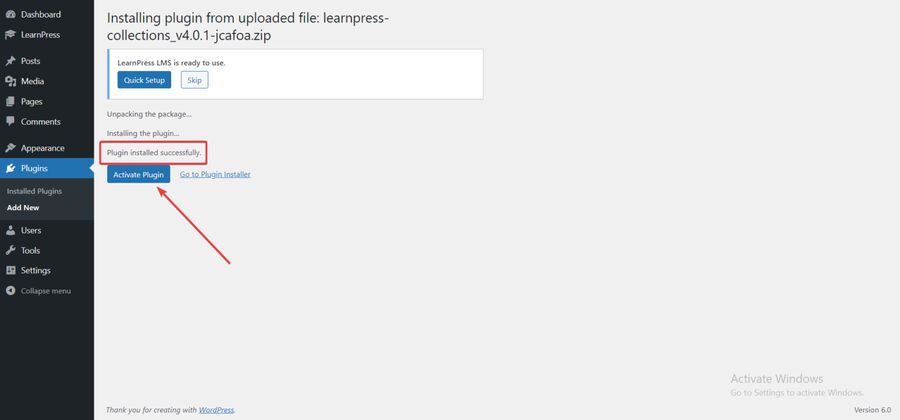 You have completed the installation of this add-on. You can verify if the add-on is activated by going to the Installed Plugins section in the Active tab. All your active plugins are listed there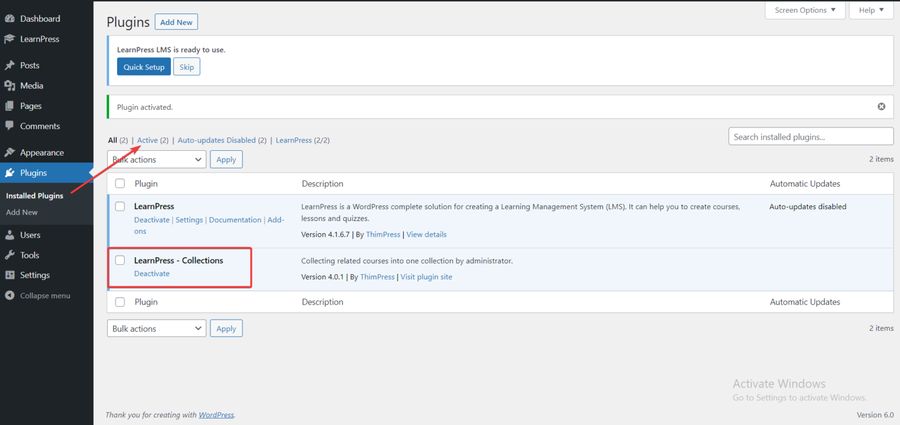 Step 3: Create a New Collection
After activating the add-on, open your dashboard and navigate to the LearnPress tab. From the dropdown menu, select Collections to access the collections dashboard, and click on the Add New button to create a new collection. Alternatively, you can choose an existing collection and click on Edit to make changes.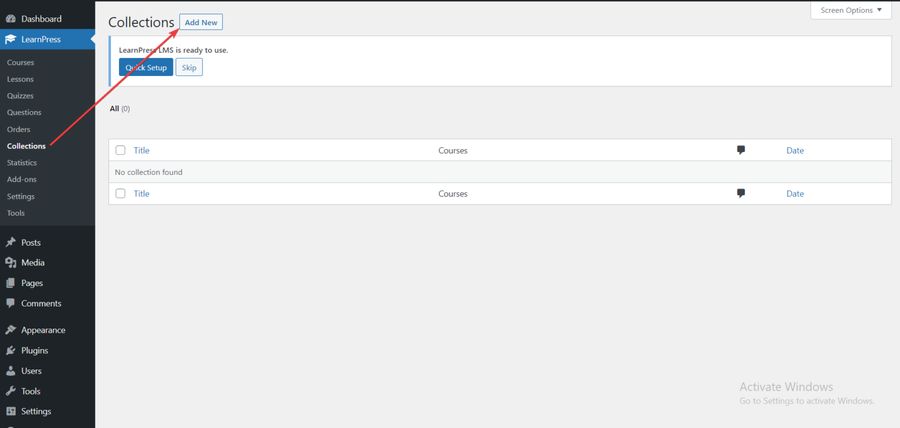 Give your collection a name and add a brief description to provide context for your students.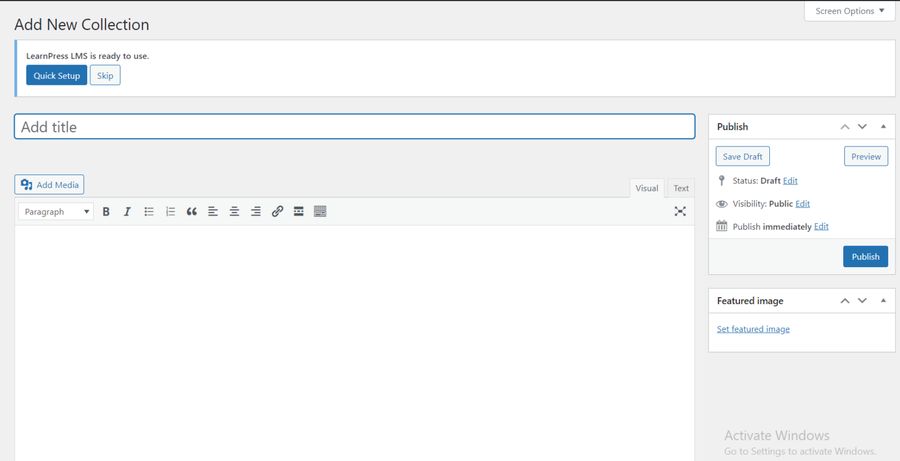 Under the Settings section, you can put the related courses into one collection and enter the number of courses per page.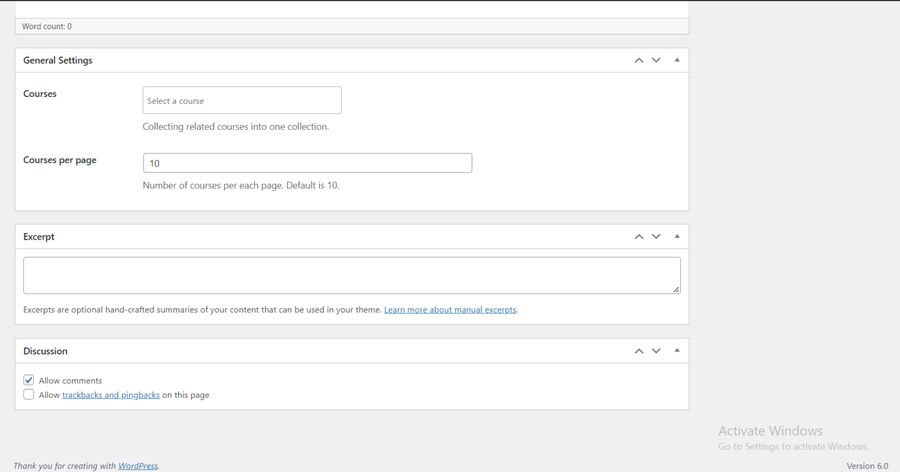 Step 4: How The LearnPress Collections Integration Looks
Students can now see the related courses that are grouped into a collection. Course collections can be used as a shortcode to add to your pages to make them look more organized and attractive.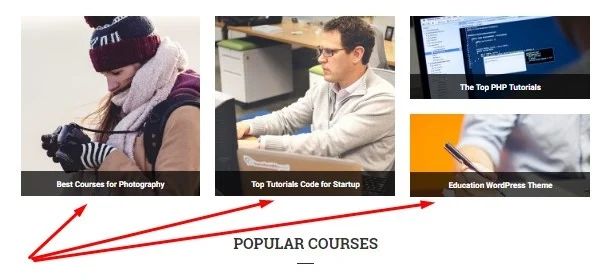 Conclusion
Integrating LearnPress Collections into your online course platform can significantly enhance the user experience and drive learner engagement. By utilizing collections effectively, you can organize your courses, provide personalized recommendations, and promote related topics to guide your students toward a comprehensive learning journey. 
Read More: LearnPress myCred Integration: Step-by-Step Guide
---
Contact us, ThimPress:
Website: https://thimpress.com/
Fanpage: https://www.facebook.com/ThimPress
Youtube: https://www.youtube.com/c/ThimPressDesign
Twitter: https://twitter.com/thimpress