Are you searching for a hassle-free and convenient payment solution for your LMS website? You've come to the right place! The LearnPress Stripe Integration is designed to improve your e-learning platform by providing a secure payment gateway for your students.
In this detailed guide, we will examine the amazing features of LearnPress Stripe add-on and teach you how to install it quickly.
Why Choose LearnPress Stripe Integration?
LearnPress Stripe add-on is a powerful and must-have add-on that seamlessly integrates the Stripe payment gateway into your LMS website. Stripe is the most trusted and widely used payment platform in the world and supports both online and in-person payments, making it the ideal choice for your e-learning system. By using LearnPress Stripe add-on, you can offer your students a variety of payment options, including Visa, MasterCard, UnionPay, American Express, Alipay, and more.
One of the key advantages of LearnPress Stripe add-on is that it lets you process payments independently without the need to install additional plugins like WooCommerce. This means that you can simplify your payment process, offering a smooth experience for you and your students. Plus, with LearnPress Stripe Integration, you can enjoy the flexibility of Stripe's powerful features, such as automated recurring payments and customizable checkout forms.
Setting up
Getting started with LearnPress Stripe add-on is quick and easy. Follow these instructions to set up your online courses or you can visit our detailed video:
Step 1: Download the LearnPress Stripe Add-On
After purchasing the LearnPress Stripe Add-on, visit the official website of LearnPress and navigate to My Account -> Orders -> Download the version you want.

Step 2: Install & Activate
To install & activate this add-on, open your Dashboard -> hover over Plugins on your left sidebar -> Click Add New -> and Upload Plugin and choose a.zip file then click Install Now.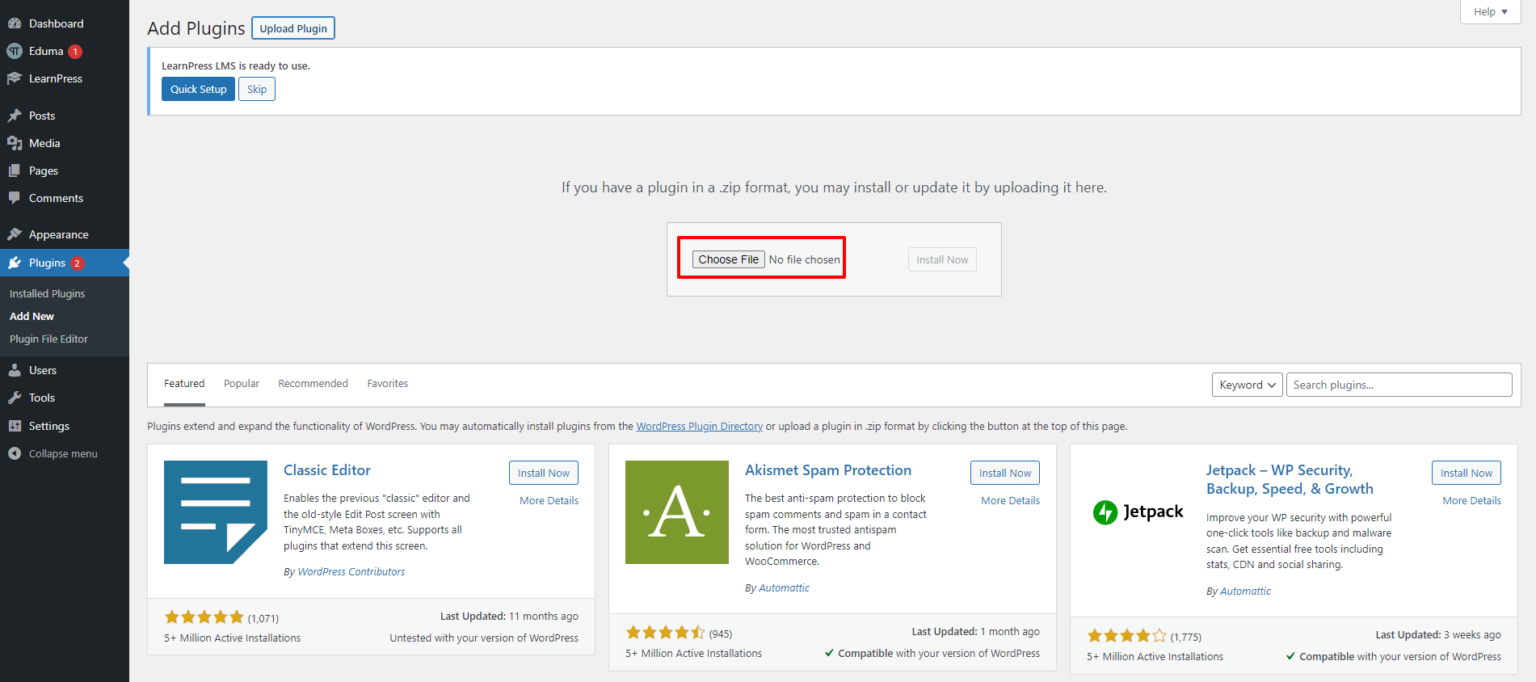 Click on Activate Plugin after the plugin is installed successfully

LearnPress Stripe payment now is ready to use

Step 3: Create a Stripe Account
Before you can start using LearnPress Stripe Integration, you need to have a Stripe account. If you don't have one already, visit the Stripe website -> Sign up to create a new account. Stripe provides a seamless onboarding process, allowing you to set up your account and access your API keys in no time.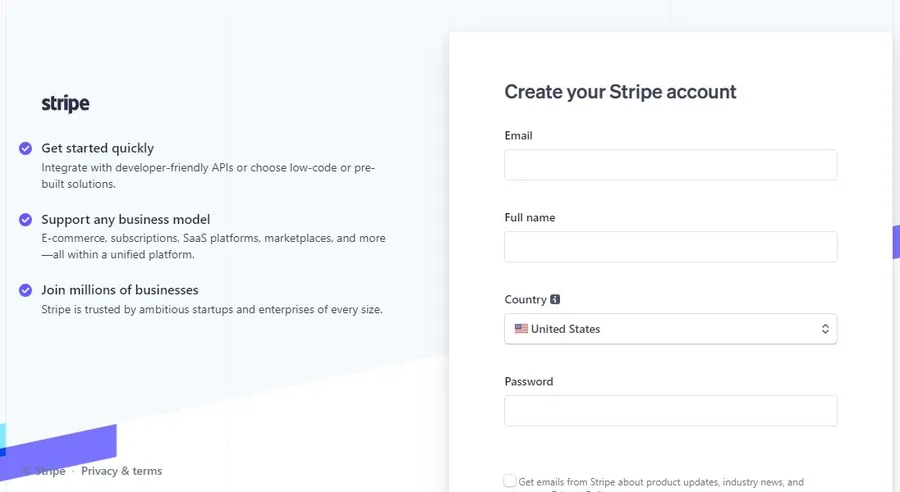 Step 3: Enable Stripe Payment Gateway
Once you have the LearnPress Stripe Add-on installed, go back to the WordPress Dashboard -> find LearnPress on your left sidebar -> select Settings -> go to the Payments tab -> choose Stripe -> Check the Enable box -> Save Settings.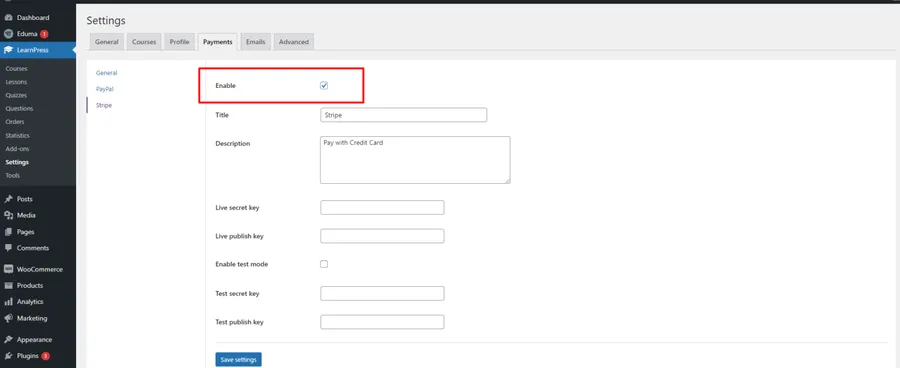 Step 4: Configure Stripe API Keys
Fill in your Stripe API key, which can be found in your Stripe account settings. For detailed instructions on finding your API key, refer to the Stripe documentation.
Step 5: How Stripe Payment Looks Like
Once you have entered your API key, you can now receive payments. Students can now choose the Stripe payment option during checkout and proceed with their payment using their preferred method. Your students can enjoy a seamless and secure payment experience thanks to Learnpress Stripe integration, helping you monetize your courses effortlessly.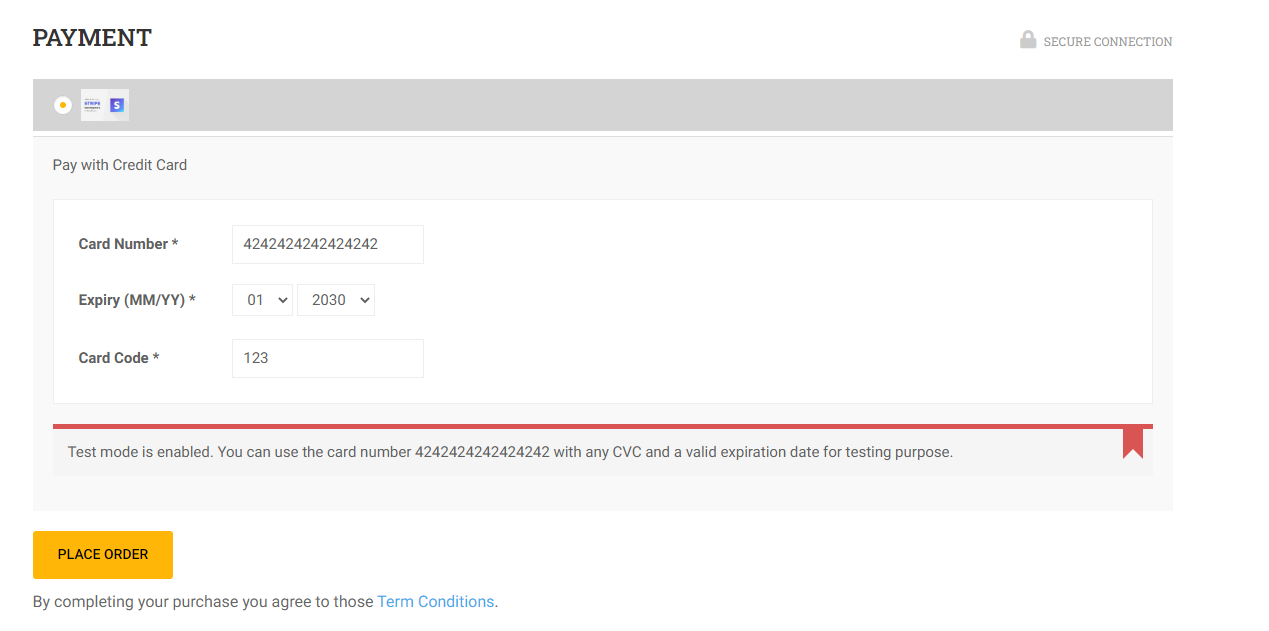 Conclusion
LearnPress Stripe Integration is the ultimate payment solution for online courses. It provides a convenient and secure payment gateway with worldwide payment support for your e-learning platform. By following the simple setup process, you can begin receiving payments and monetizing your courses in no time. Don't miss out on the opportunity to provide a seamless learning experience for your students while boosting your revenue. Get LearnPress Stripe add-on today and take your e-learning platform to new heights.
Read More: LearnPress 2Checkout Integration: A Seamless Solution for Online Education Platforms
---
Contact us, ThimPress:
Website: https://thimpress.com/
Fanpage: https://www.facebook.com/ThimPress
Youtube: https://www.youtube.com/c/ThimPressDesign
Twitter: https://twitter.com/thimpress