Have you ever used Marketing Models for your business?
Marketing is critical in promoting and selling products and services in today's competitive business landscape. It includes various activities such as studying the market, promoting, selling, and delivering products.
However, marketing is more than just sales and promotion. It involves creating strategies that focus on customers, analyzing market trends, and using powerful marketing models to drive business growth.
Today's topic will cover various marketing models or marketing frameworks that can assist businesses in developing effective marketing strategies.
What is Marketing?
Let's define what marketing is first before diving into the best marketing models!
Marketing refers to the action or business of promoting and selling items or services. It includes market research, advertising, and various other activities aimed at attracting prospective consumers or customers to a company's products or services. Marketing is an integral part of every organization's growth plan and plays a key role in achieving business goals.
The Importance of Marketing
Marketing is essential for businesses for several reasons. Let's explore the key reasons why marketing holds such significance in today's business landscape:
Marketing Informs
In a competitive market, it is essential for your target audience to understand why they should choose your company over others. Marketing informs existing and potential customers about your company's unique offerings and how it fulfills their needs.
Marketing Engages
Building meaningful relationships with customers is important for long-term success. Marketing helps you engage with customers and convert first-time buyers into loyal fans of your brand. Through various channels like social media and personalized communication, marketing enables you to connect with your target audience and build lasting relationships. You can foster customer loyalty and brand supportes by staying in touch with your customers.
Marketing Builds Reputation
A strong reputation is vital for any business. Marketing plays a crucial role in establishing and spreading the word about your company's reputation. Professional marketing activities reflect the credibility and trustworthiness of your brand. By consistently delivering value and meeting customer expectations, you can build a positive reputation in the market. For example, ThimPress is known as a famous technology company that creates WordPress themes, plugins, Shopify themes, Shopify apps, and mobile apps.
Marketing Sells
Effective marketing is the key to driving sales and revenue. Without marketing efforts, your products or services may go unnoticed, regardless of their quality. Marketing helps create awareness, generate interest, and persuade customers to take action. By promoting your offerings through targeted marketing campaigns, you can increase sales and grow your business.
Marketing Grows Business
Marketing contains different strategies and techniques that contribute to business growth. Marketing stimulates business growth by informing customers, creating engagement, enhancing reputation, and increasing sales. With a well-defined marketing strategy, you can achieve sustainable growth and outperform your competitors.
Now that we understand the importance of marketing, let's explore different marketing models that can guide businesses in formulating effective marketing strategies.
Types of Marketing Models
Marketing models are tools that help businesses analyze their strengths, target the right market segments, predict customer behavior, and forecast revenues. These models provide frameworks for understanding market dynamics and assist marketers in making informed decisions. Let's explore some of the most widely used marketing models:
7Ps of Marketing (7Ps Marketing Mix)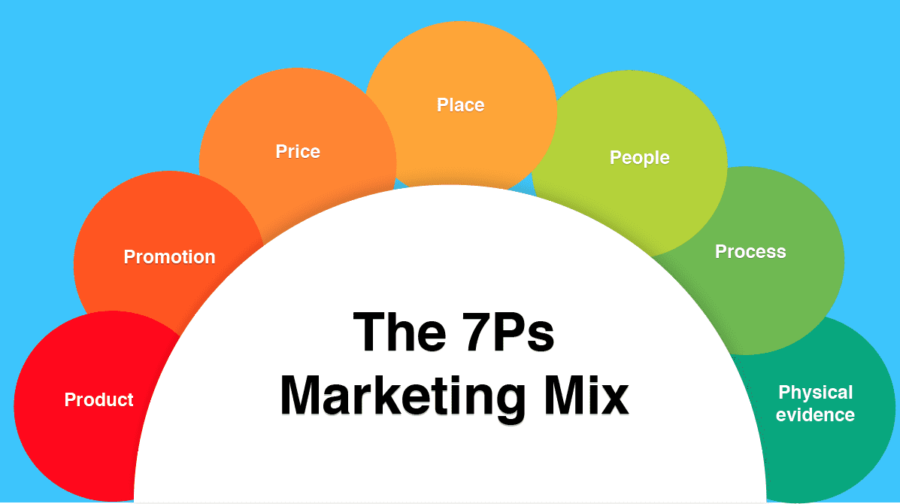 The 7Ps of marketing is a well-known marketing model that helps organizations structure their marketing strategies.
It consists of seven elements: product, price, place, promotion, people, process, and physical evidence.
By analyzing each aspect of the marketing mix, businesses can identify areas for improvement and align their strategies with their objectives.
AIDA Model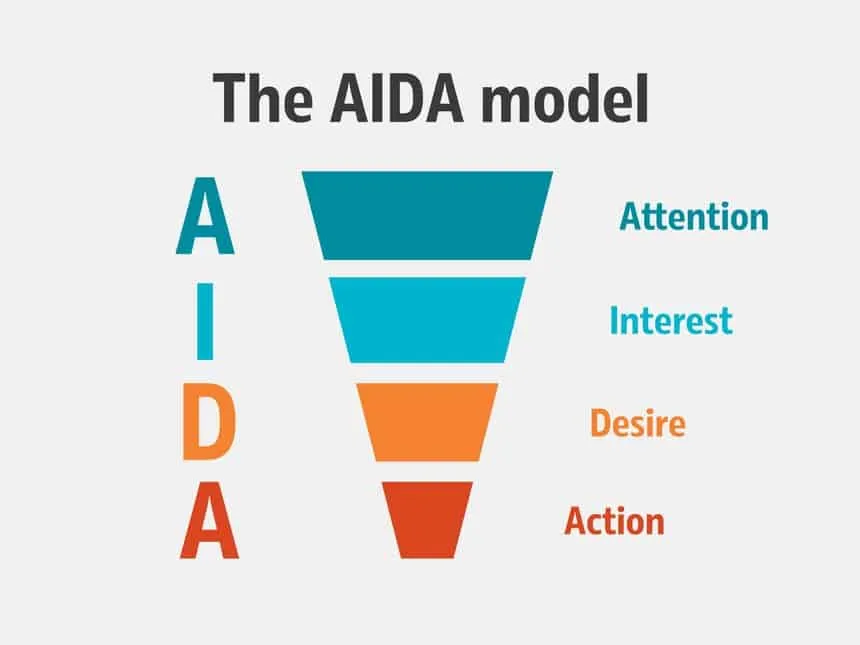 The AIDA model focuses on the customer journey and stands for awareness, interest, desire, and action. It represents the four stages that a customer goes through when acquiring a product or service.
Awareness involves creating awareness about the product or service among the target audience. Interest entails generating interest and capturing the customer's attention. Desire focuses on creating a desire or need for the product or service. Lastly, the action involves motivating the customer to take the desired action, such as making a purchase.
Some variations of the AIDA model also include a retention stage, which addresses customer loyalty and repeat purchases.
SWOT and TOWS Analysis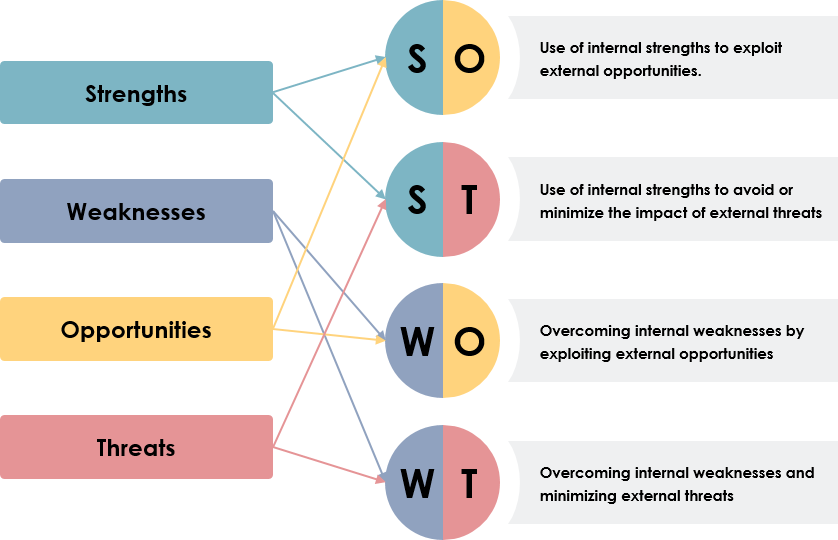 SWOT (Strengths, Weaknesses, Opportunities, and Threats) and TOWS (Threats, Opportunities, Weaknesses, and Strengths) are analytical frameworks used to assess internal and external factors that impact a business.
SWOT analysis focuses on internal strengths and weaknesses and external opportunities and threats. TOWS analysis, on the other hand, emphasizes external opportunities and threats and how internal strengths and weaknesses can be leveraged or mitigated.
These models help businesses identify strategic alternatives, capitalize on strengths, minimize weaknesses, seize opportunities, and mitigate threats.
STP Marketing Model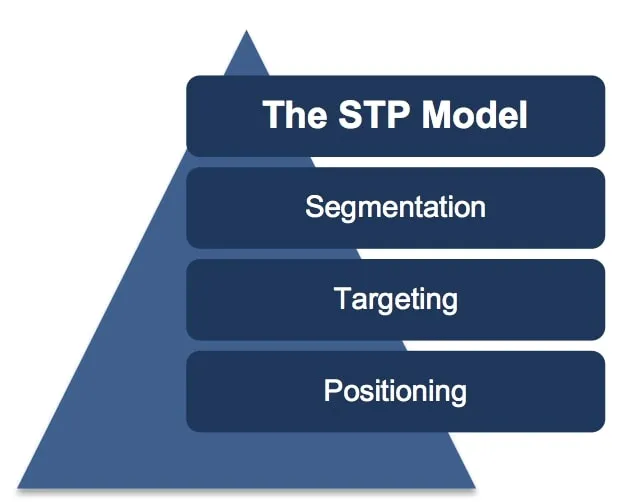 The STP marketing model stands for segmentation, targeting, and positioning. It is a top-down approach that focuses on how a company interacts with its customers.
Segmentation involves dividing the market into distinct groups based on demographic, geographic, psychographic, or behavioral characteristics. Targeting refers to selecting the most attractive segments to focus marketing efforts on. Positioning entails differentiating the company's offerings and creating a unique value proposition in the minds of the target customers.
By employing the STP model, businesses can deliver tailored messages to specific customer groups and achieve better results.
Porter's Five Forces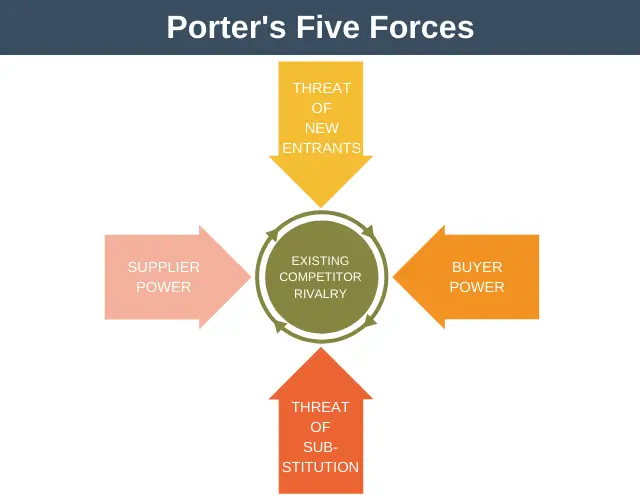 Porter's Five Forces is a framework that helps businesses analyze the competitive dynamics of their industry.
It considers factors such as competitive rivalry, supplier power, buyer power, threat of substitution, and threat of new entrants. By understanding these forces, businesses can assess their competitive position and develop strategies to gain a competitive advantage.
This model focuses on external factors that influence profitability and market dynamics.
Ansoff Matrix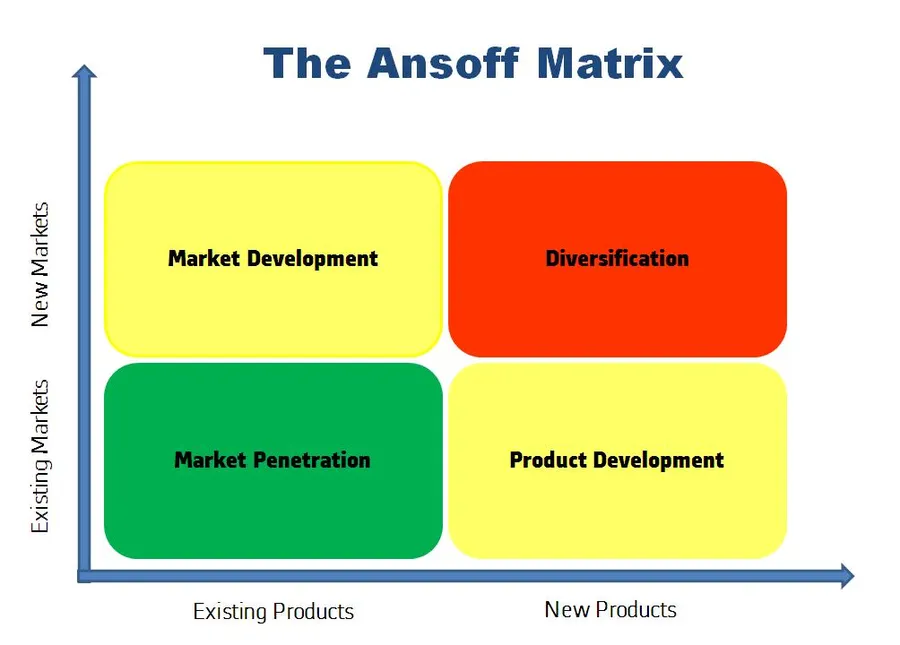 The Ansoff matrix, also known as the product-market growth matrix, helps businesses analyze growth strategies. It consists of four quadrants: market penetration, market development, product development, and diversification.
Market penetration focuses on selling existing products in existing markets. Market development involves entering new markets with existing products. Product development entails creating and introducing new products to existing markets. Diversification involves entering new markets with new products.
The Ansoff matrix helps businesses make informed decisions about growth opportunities and manage risks.
SOSTAC Model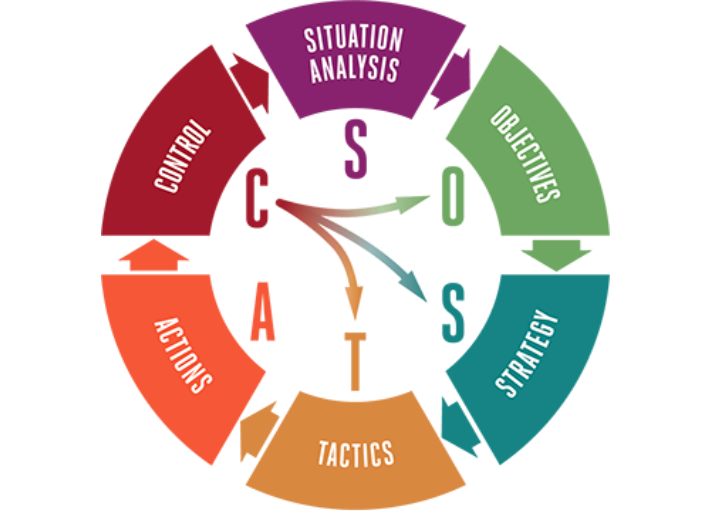 The SOSTAC model is a comprehensive planning framework used to develop marketing strategies. SOSTAC stands for situation analysis, objectives, strategy, tactics, action, and control. It provides a step-by-step approach to developing a marketing plan.
The model starts with a thorough analysis of the current situation, followed by setting objectives, defining strategies, determining tactics, implementing action plans, and establishing control mechanisms.
The SOSTAC model ensures that marketing efforts are aligned with business goals and systematically executed.
McKinsey 7-S Model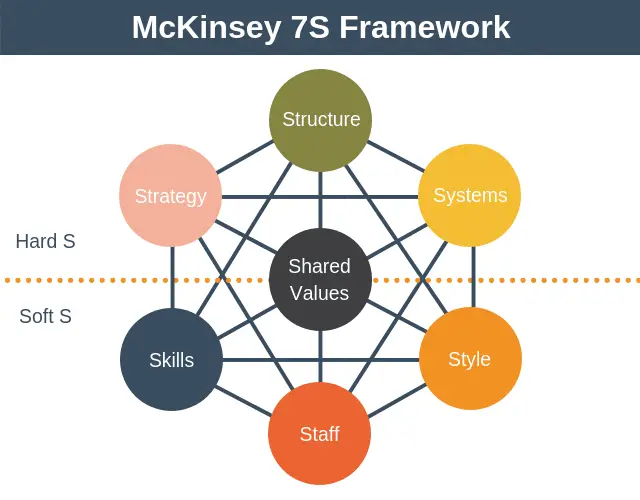 The McKinsey 7-S model is a holistic framework that considers seven essential factors for organizational success. The model includes strategy, structure, systems, styles, staff, skills, and shared values. These elements are interconnected, and changes in one aspect may impact the others.
The shared values circle in the middle represents the core values and beliefs that bind the organization. By considering the interdependencies of these factors, businesses can align their marketing activities with the overall organizational strategy and ensure coherence across all aspects.
Product Life Cycle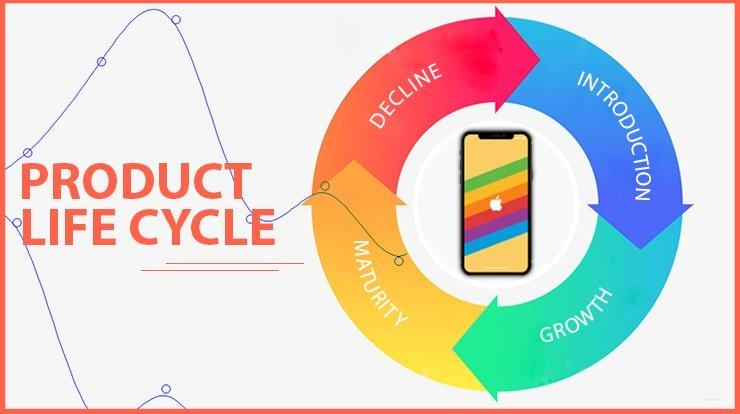 The product life cycle model helps businesses understand the different stages a product goes through in the market. It consists of four stages: introduction, growth, maturity, and decline.
During the introduction stage, a product is launched and promoted to create awareness. In the growth stage, the product gains popularity, develops a loyal customer base, and increases market share. The maturity stage is characterized by intense competition, and businesses may need to revise their marketing strategies to sustain growth. The decline stage occurs when sales decline, and marketing activities have a reduced impact. Businesses may focus on new product development during this stage.
The product life cycle model guides marketing efforts at each stage, ensuring appropriate strategies and actions are implemented.
These are just a few examples of marketing models that businesses can leverage to build effective marketing strategies. Each model provides a unique perspective and framework for understanding market dynamics, customer behavior, and the competitive landscape. By adopting these models, businesses can enhance their marketing efforts and achieve sustainable growth.
Conclusion
Marketing models are valuable tools that help businesses analyze their strengths, target the right market segments, predict customer behavior, and formulate effective marketing strategies. From the 7Ps marketing mix to the Ansoff matrix, each model offers a unique framework for understanding market dynamics and guiding marketing efforts. By leveraging these models, businesses can make informed decisions, drive customer engagement, and achieve their growth objectives. Whether you are a small startup or a global corporation, applying marketing models to your strategy can make a significant difference in your success. Embrace the power of marketing models and unlock the potential of your business.
Read More: Internal Link Building Techniques for Website SEO
---
Contact us, ThimPress:
Website: https://thimpress.com/
Fanpage: https://www.facebook.com/ThimPress
Youtube: https://www.youtube.com/c/ThimPressDesign
Twitter: https://twitter.com/thimpress