Looking for a way to Repair Photos Library on Mac?
If you are a Mac user who frequently works with photos, you may have encountered situations where your Photos library becomes corrupted or inaccessible. This can be a frustrating experience, especially if your photo library contains important memories and valuable images. However, there is no need to panic as solutions are available to repair your Photos library and restore your precious photos.
In this article, we will explore step-by-step methods to help you repair your Photos library on Mac and recover any missing or damaged photos.
Step-by-Step Guide to Repair Photos Library
Here are the steps to repair photos library on your Mac devices.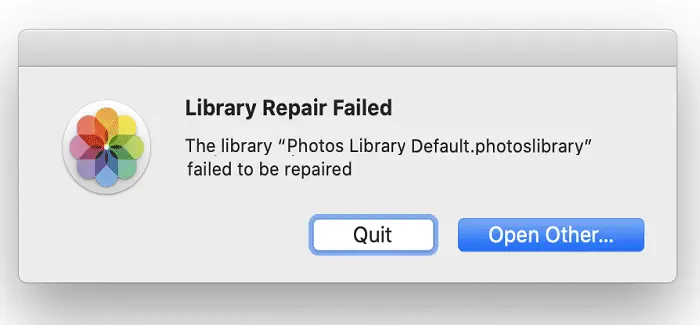 Step 1: Quit the Photos App – Before starting the Repair Photos Library process, make sure to close the Photos app completely. This can be done by going to the top menu and selecting Photos and then Quit Photos.
Step 2: Open Finder – Once you have closed the Photos app, open Finder on your Mac. You can do this by clicking on the blue face icon located in your Dock or by clicking on File in the top menu and selecting New Finder Window.
Step 3: Go to Pictures Folder – In Finder, navigate to your Pictures folder. This folder is typically located in your Home directory. Once you are in the Pictures folder, locate and select the file named Photos Library.
Step 4: Right-Click and Select Show Package Contents – Right-click (or control-click) on the Photos Library file and choose Show Package Contents from the drop-down menu that appears.
Step 5: Backup Your Library File – It is always a good idea to create a backup of your library file before attempting any repairs. To do this, simply copy and paste the entire Photos Library file onto an external hard drive or another location on your Mac.
Step 6: Open Terminal – To proceed with repairing your library, you will need to open Terminal on your Mac. You can find Terminal by going to Applications > Utilities > Terminal.
Restoring Missing or Deleted Photos on Mac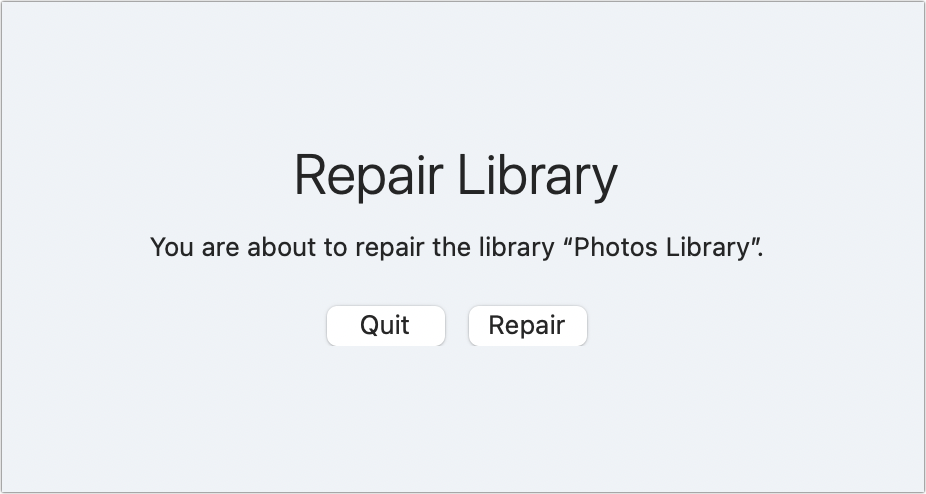 When it comes to restoring missing or deleted photos on Mac, the Photos Library plays a crucial role. However, sometimes this library can become corrupted or damaged, resulting in missing photos. To tackle this issue, users can Repair Photos Library by launching the app while holding down the Option and Command keys. This action will prompt a dialog box offering options to either create a new library or repair the current one.
If repairing the Photos Library doesn't resolve the problem, users can resort to using third-party data recovery software. These tools scan Mac's storage for any recoverable files and allow users to preview and select specific photos they want to restore. The software then restores these selected images back to their original location or a designated folder.
In addition to repairing the library and using data recovery software, it is essential for Mac users to regularly back up their photos using Time Machine or other cloud-based services like iCloud or Google Photos. This precautionary measure ensures that even if photos are accidentally deleted or go missing from the Photos Library, they can be easily restored from backups without much hassle.
Troubleshooting Tips for Ongoing Maintenance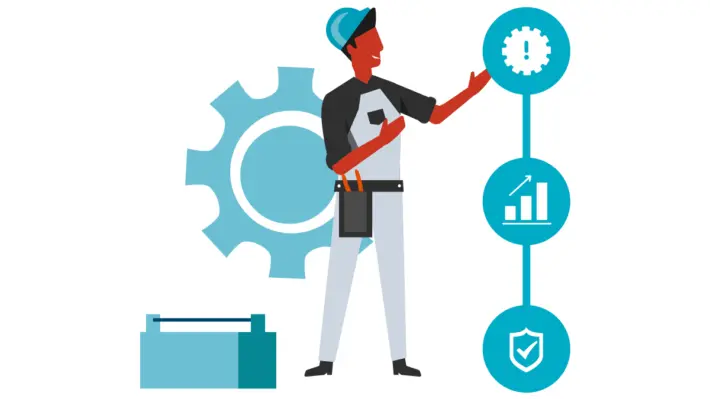 Troubleshooting tips for ongoing maintenance can be extremely helpful when it comes to repairing the Photos Library and restoring photos on a Mac. One important tip is to regularly update the Photos app and macOS to ensure you are using the latest version with all the necessary bug fixes. This can often resolve any issues that may arise during the use of the Photos Library.
Another troubleshooting tip is to check for any corrupted files within your library. To do this, you can use the built-in First Aid tool in Disk Utility to scan and repair any errors in your Mac's storage drive. Additionally, it is recommended to keep a backup of your Photos Library on an external hard drive or cloud storage service so that you have a copy of your photos in case anything goes wrong.
By following these troubleshooting tips, you can effectively Repair Photos Library issues with your Photos Library and restore your precious photos on a Mac. Regularly updating software, checking for corrupted files, and maintaining backups will help ensure that your photo collection remains safe and accessible at all times.
Conclusion
That's all about how to Repair Photos Library on your Mac devices. We hope you will find the best way to Repair Photos Library and maintain the best status of your Mac library.
P/S: To download videos to your Mac devices, you can find more in our post here.
Read more: 8+ Top Google Domains Alternatives (Compared)
---
Contact us, ThimPress:
Website: https://thimpress.com/
Fanpage: https://www.facebook.com/ThimPress
Youtube: https://www.youtube.com/c/ThimPressDesign
Twitter: https://twitter.com/thimpress