Before now, the administration of WordPress was nothing to write home about considering the rate at which things were moving digitally. In terms of the user interface, what can it offer in the nearest future? Because whatever the case may be, there will always be space for improvement. Today, WordPress web development is powering a relatively high number of websites. It is popular and better than the CMS package ten times over anywhere around the world. So it will take many years for any upcoming website development solution to meet the pace of WordPress.
There indeed will be an influx of WordPress users as a result of new and attractive design patterns and plugins that always comes in. WordPress is set to improve the usability pattern of its services, especially for first-timers; this will create an avenue for more interested new users to get a feel for the whole thing.
The WordPress web development platform allows for diversification of interest from every walk of life and offers extraordinary power to beginners at their disposal. We can guess that by the end of next year. There should be over 200 million websites powered by WordPress. If you consider the fact that they power over 20% of the overall website currently active on the world wide web.
WordPress Web Development: Developers and WordPress
There's a belief by website developers that the use of WordPress to create websites doesn't sound professional or may not be proper. Most experts in website creation would prefer developing from scratch which they believe is the main essence of being a developer.
Whatever the case, the purpose of WordPress web development can never be defeated. Because many companies and individuals will always seek the help of already-made web design platforms. This will help companies and other users to easily adapt to the management of website content. Owners of websites now seek more control as static websites do not provide enough content management opportunities.
To substitute the technical means of designing websites for WordPress may be challenging or inconvenient for professional developers. This is also due to the techniques and stresses you go through in converting the coding language like HTML or XHTML to WordPress.
One needs an in-depth knowledge of the work process of WordPress and programming with PHP. This is one of the reasons why a designer who is not a web developer will always shy away from this process. What this means is that there will always be a connection between the developers of WordPress and web designers.
WordPress Web Development: Without a doubt
WordPress web hosting will become a household name for anything related to website creation in no distant time. At the moment, WordPress is one of the most popular, if not the most used platform for developing blogs.
It also plans on initiating an application that will boost the overall operation of its service. The WordPress platform is characterized by an array of new classic elements that you can find in some SciFibased movies. This means that there will be unlimited power to create and design whatever you can imagine, giving you a chance for creativity.
In a recent analysis of some of the popular papers like .NET, there has been a deliberate diversion of attention to the developers of WordPress. This is not supposed to be so because WordPress is a platform used by many websites around the world today. Most of these articles are concentrating mainly on websites with sophisticated designs and some elements of coding.
But the truth of the matter is that these static websites will go extinct in the nearest future. In the few years to come, web designing will depend totally on the use of WordPress-based platforms. A higher percentage of active websites will be powered by WordPress. Creating a platform where users can easily access sophisticated designing tools.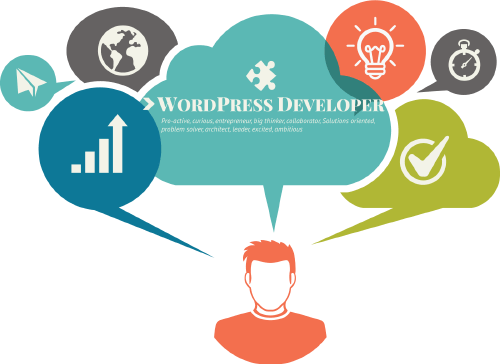 WordPress Web Development: WordPress Benefits
To start with, WordPress has over ten thousand themes and plugins. They already designed it to give its users the possibility of designing almost any kind of website for almost free compared to the expense of starting from very scratch. Also, WordPress is formatted with an open styling initiative to allow its users to do more customization and restructuring to allow developers to create almost anything. You can start a whole new world of creation just like a Pro.
Take, for instance, some years before now. It takes too much to build an online market. You only had the option of buying or paying for a package. It is extremely costly or starts afresh from scratch by hiring a web developer. WordPress has done so much in helping out with the cost of developing sites, and now all you will have to do is simply install and set up the plugins.
With the recent upgrades in plugins, developers can easily design the controls to their reflection. It provides all the features you will be needing and allows you to add more. This is presently the best choice for any organization whether for medium or large scale.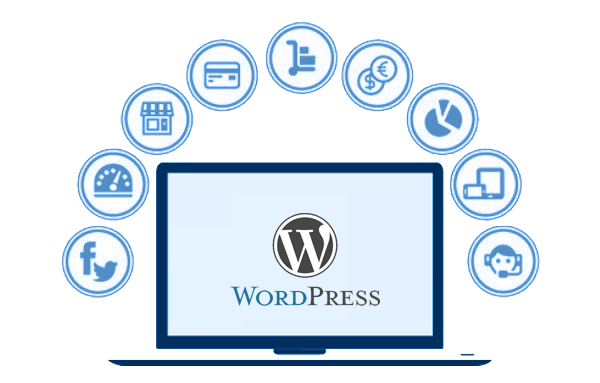 WordPress Web Development – What next
There are many services and products you can offer with WordPress such as WordPress Web Development. Even if you don't fancy plugin development or website creation, you can always get involved in the maintenance, supporting, and hosting of WordPress.
You can also use a solution via mind map templates. It is to offer affordable websites with the help of WordPress if you don't know much about HTML or code-oriented. Without much skills in designing or developing websites, you can always carve out something for yourself, something that should have required more than just basic knowledge some years ago.
Final Work on WordPress Web Development
Working with WordPress can also earn you a living if you fancy writing articles on WordPress development. You can also get yourself involved in other schemes in partnership with WordPress and get rewarded for your effort. WordPress will always be available to give opportunities to all its developers from web and app development companies uk as long as man is in existence. The developers of WordPress today will undoubtedly be the future web designers.
Read more: WordPress Plugins: LearnPress add-ons for eLearning Websites