Charity is not merely volunteer work. It is becoming trendy to business in modern-day. As a consequence, the request from non-governmental organizations of having a website to attract funders is getting bigger than ever. Besides, in the era of the startup, young and new entrepreneurs kick start their careers with support from the whole community. That is also the reason why they are in need of a website. It is for donation and able to help them control their money.
You must be familiar with Kickstarter, gofundme or Indiegogo . These are the top 3 popular crowdfunding websites that have contributed to create many successful careers. But you have to pay for them. So, why don't you build your own customizable site with full function?
If you already have an accomplished product or a specific project and a legal bank account, what you need to do next is finding a theme for your website then let it do all the rest for you. ThimPress proudly presents to you a WP theme that perfectly meets the demand of every NGO, non-profit organization, or donation campaign: Charity WP.
Charity WP is a theme that famous but still unfamiliar to you. Let's see how it is.
More Info | Preview
Charity WP satisfies the basic needs.
Like many other modern WP theme these days, within only one click then you can install Charity WP successfully. Time is gold. Charity WP wants to save time for you, which means that you can save more money for your work and business. ThimPress is proud to say that we always try to bring the highest performance of the site to our beloved customers. Experiencing many years in developing WordPress themes and plugins, we have made Charity WP to be a close friend rather than just a theme, with friendly UI/UX.
In addition, this theme serves you six different demo homepages with various elegant designs. Each of them consists a stunning image banner which helps to make the first impression on visitors. This image is very powerful especially to the organization based on social funding. You can express your message and your target to persuade your potential funders.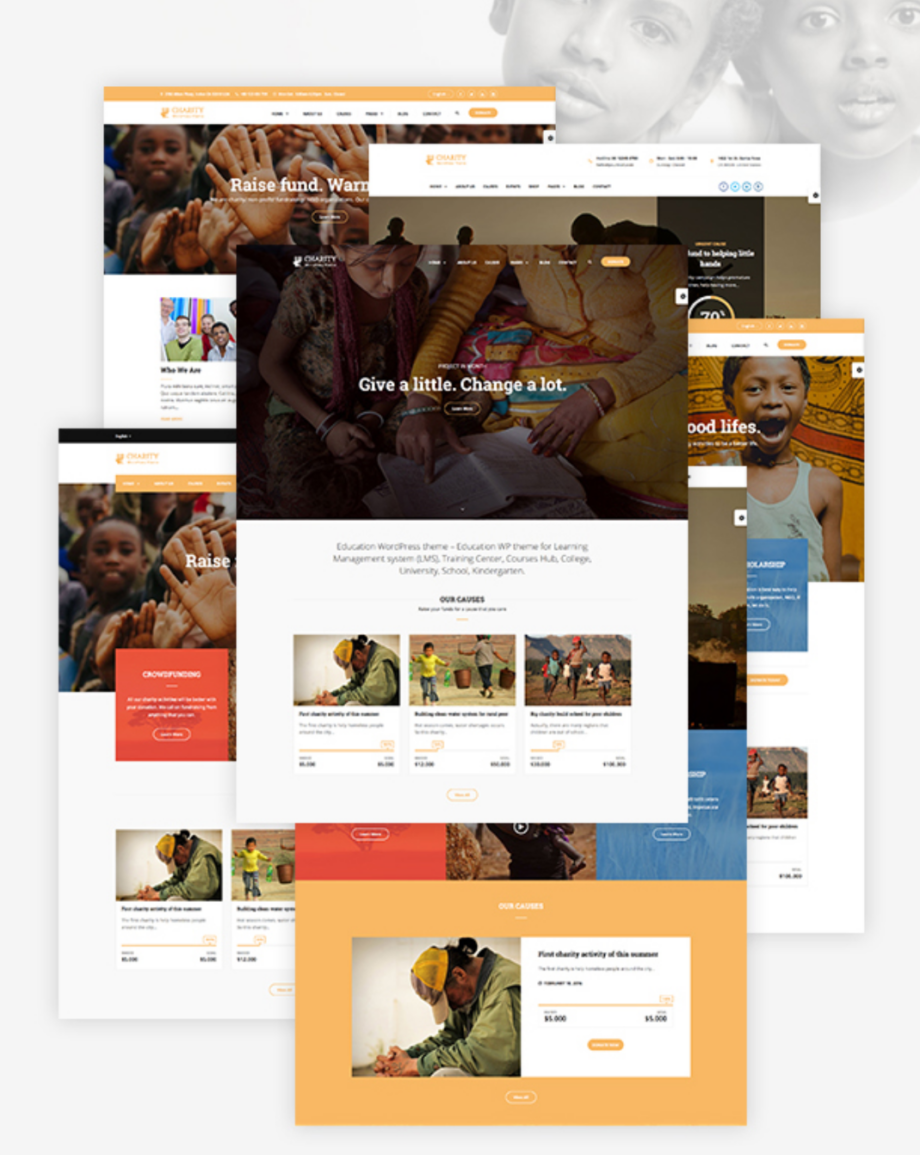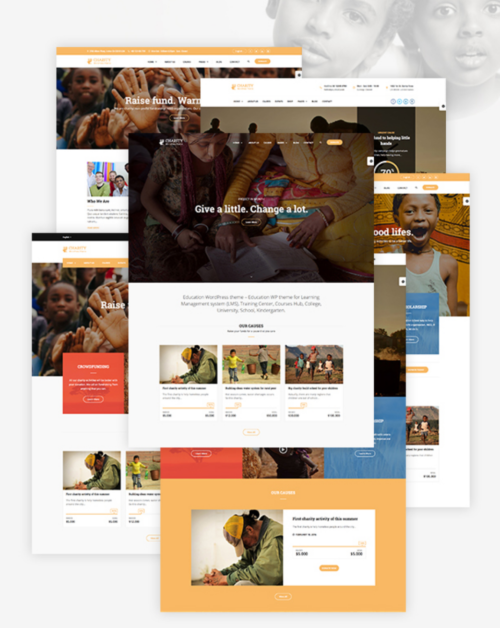 Charity WP is a mobile-friendly theme thanks to responsive design. Your patron can still access your site even when they are on a biz trip with a mobile device. The site always stays beautiful no matter what gadget the visitors use.
Moreover, say good-bye to sidebar layouts because Drag and Drop builder now helps you control your site much easier. The elements of the site are represented by blocks. Therefore, you could arrange them in the way you want. You can just hold then releasing the mouse button to put them into the right place. After that, your page will look exactly what you expect.
Inheriting from advantages of ThimPress products, Charity WP continuously uses one-page site with amazing parallax effect and animation to make every photo on the web look as fancy as possible. Together with 600+ Google fonts and Font Awesome icons, this theme appearance will bring the best of your wish to your page. SEO Optimization is also integrated to pick your site to the top of search result. Furthermore, we support RTL so that your business keeps running well anywhere with any language.
More Info | Preview
Charity WP is perfect for crowdfunding.
The most astounding feature Charity WP supplies its customers is the donate plugin. Once you click Donate button, there will be a box containing basic personal information and the amount of money. This connects with funder's Paypal, Stripe or AuthorizeNet account with convenience.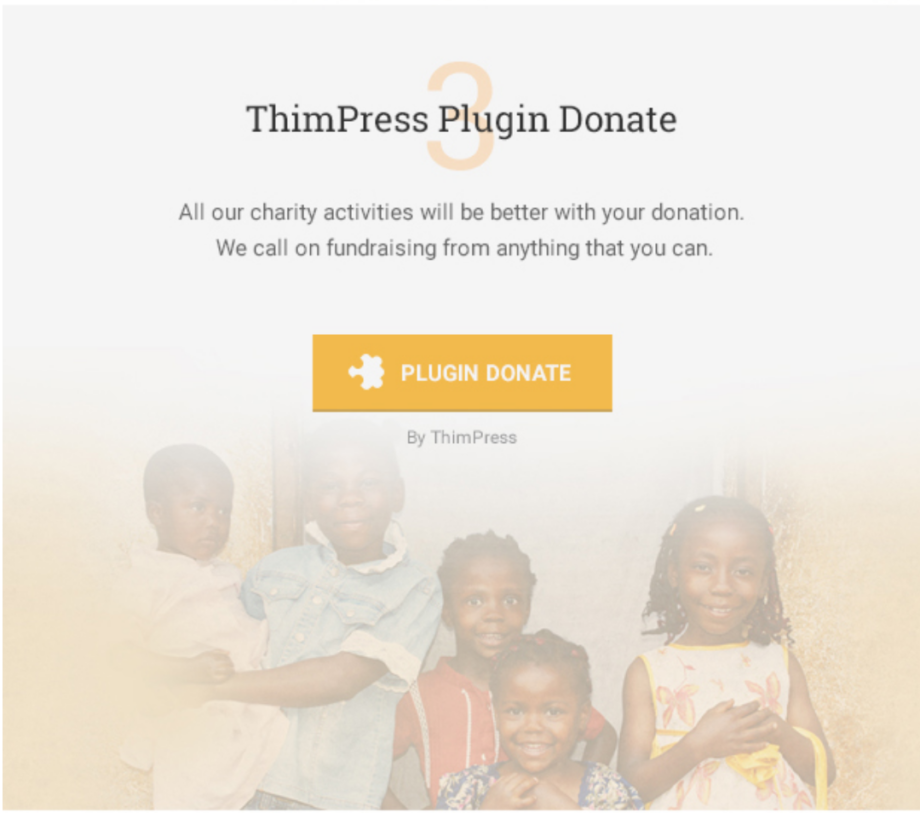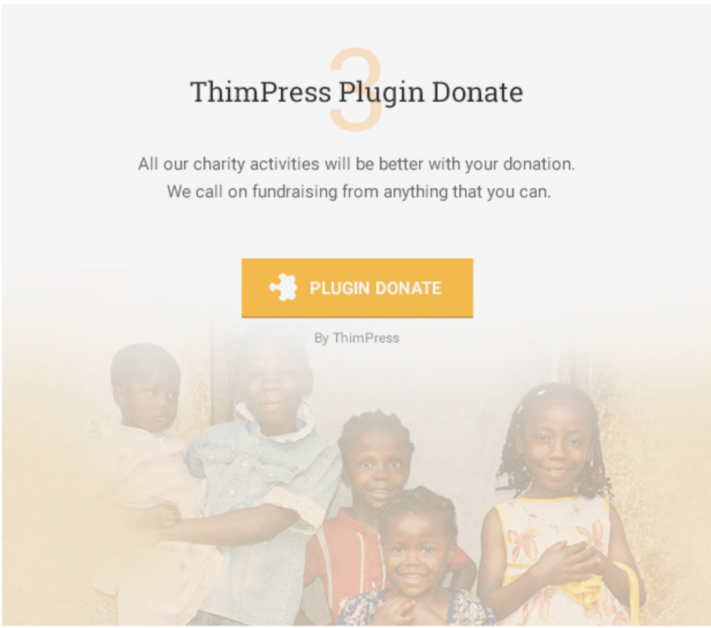 More interestingly, this theme has a donation campaign displayed in 3 ways: list, grid, and single. Your every project or campaign needing money funding is fully shown, with images, a brief introduction and the donationprogress. The visitor can leave a comment to create a small forum around the information. You also can connect the theme with Facebook, Google+, Pinterest and Twitter. So that your project can spread quickly on social networks. Furthermore, all the causes and campaigns are divided into diverse categories for dissimilar interest. We also suggest popular ones so that visitors can keep track and catch up the trend.
Another outstanding plugin ThimPress integrates with Charity WP is about event management. As a charity activist or fundraiser, you definitely know about the importance of hosting an event in crowdfunding. Your events are categorized in Ongoing, Upcoming and Expired one sticking with exact time and venue. Ideally, it will be more convenient for you to manage; your visitor will be effortless in following your plan and project as well. When you click one event for more information, there is a countdown clock and Buy Ticket button that bring your visitors' excitement and advantageousness. Combine with fancy animation and effect on every single small element of the page, this plugin could make you impressed.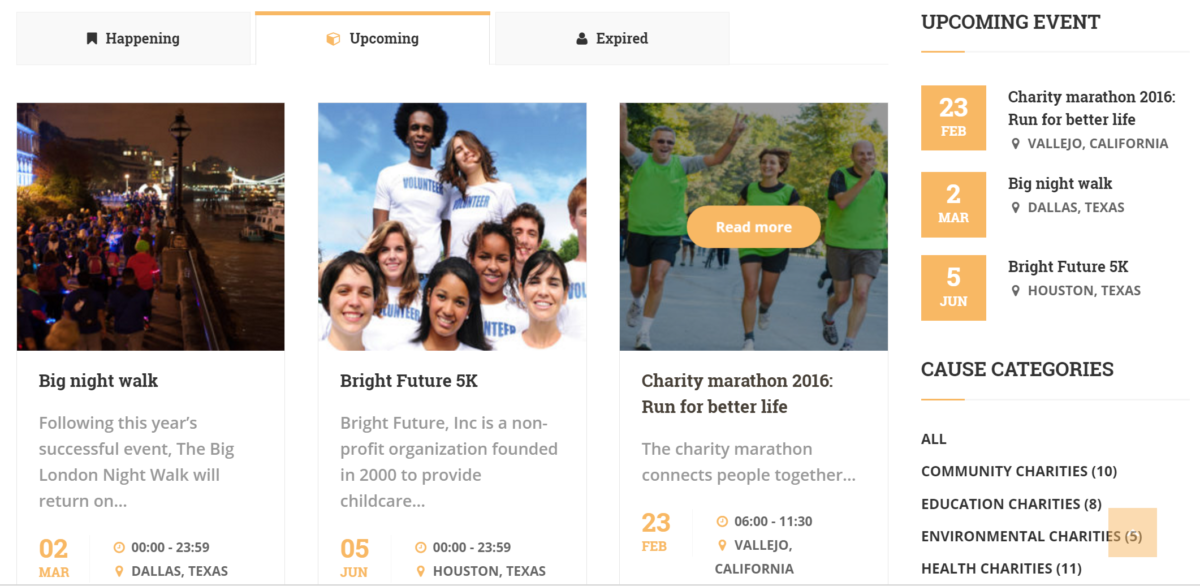 On the other hand, Portfolio is a function that you shouldn't miss out of this theme. You can use it to create a photo collection of your activities or biography of people involving in your project. This might raise the trust from your visitors towards your business and help them to consider whether they would spend their money to fund you or not. We all hope they would, right? So, make them trust you, believe that you have been doing right productive things. Once again, animation we made throughout of this theme will please your funders.
In case you want to sell something to raise your charity, Charity WP is ready to turn your page into an e-commercial website in a tick of the clock. As this theme is compatible with WooCommerce, you can upload a picture of your product and some short sentences to introduce them briefly; the plugin will take over your duty. Customers will meet no trouble in adding product to cart and checking out without any interruption.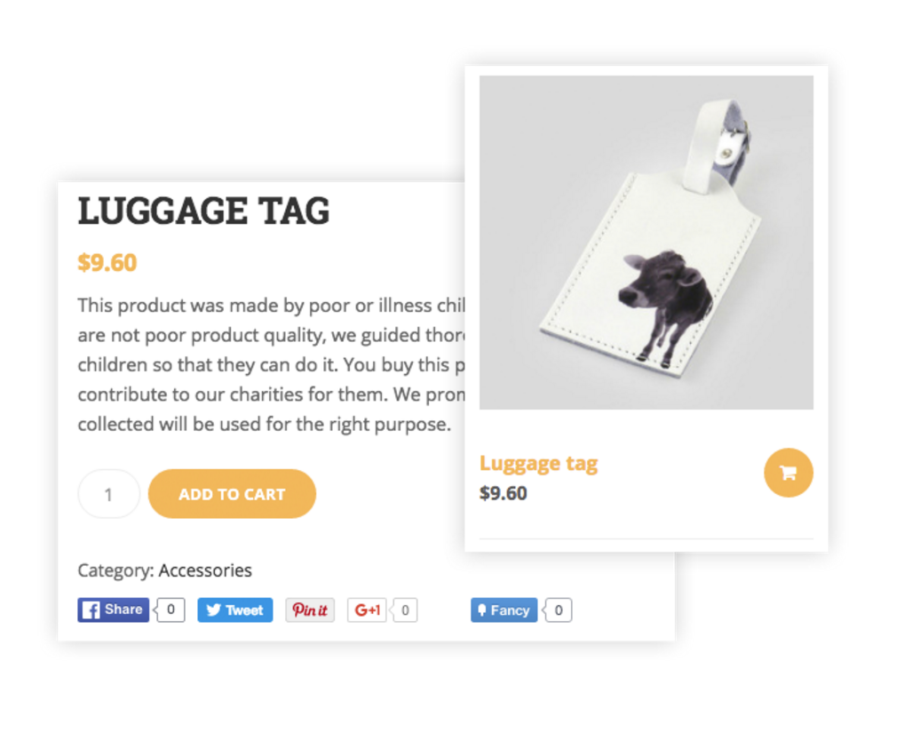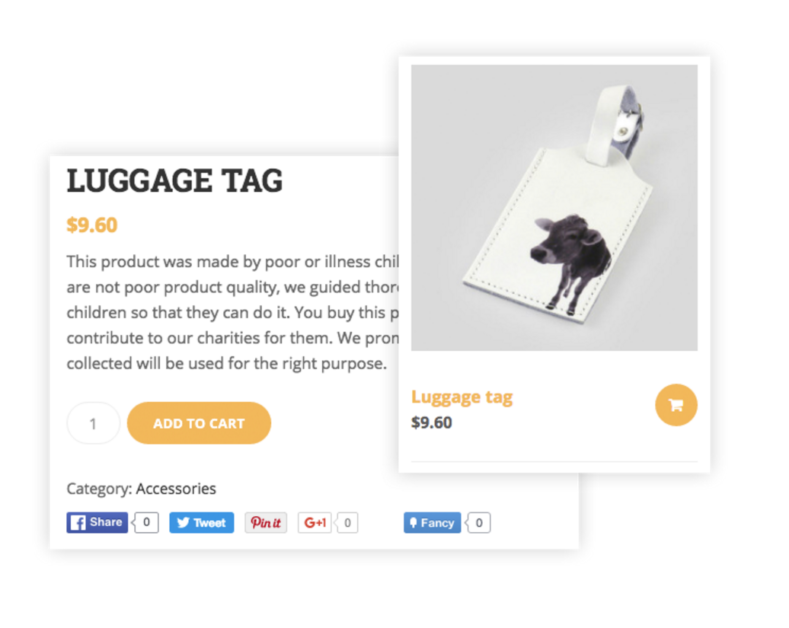 Last but not least, for those who want to explore more about your organizations or who are keen on reading, Blog is always available. Sharing the hardest time you have been through to someone who cares is really a good idea, isn't it?
More Info | Preview
Last words
Receiving many compliments and good reviews from both customers and WP experts, ThimPress is trying not only to remain but also to develop the quality more and more. 5-star rated service will be available all the time to support every problem you have since you buy the theme. With excellent function and flawless design, Charity WP promises to bring you the professionalism and efficiency that all charity/crowdfunding organizations wish for.
More Info | Preview