If you are at the point in your business where you have to send out bulk emails, you know how difficult keeping up with your Mailing List can be. Your email might end up in someone's spam box. It's never to see the light of day again, or you may be sending emails to non-existent addresses.
Email verification and authentication are the proper ways to achieve high engagement with the bulk emails you send out. These methods reduce the chances of your email being filtered out as spam or the recipient's email domain hosts rejecting your email. Several app development companies offer one of the best email authentication and verification utilities that you'll find online.
Why Use Email Verifier?
Apart from a bulk email verifier itself, the company allows you to create marketing campaigns, manage mailing lists, send automated emails, and much more. The UI is clear with a crisp white background and royal blue theme.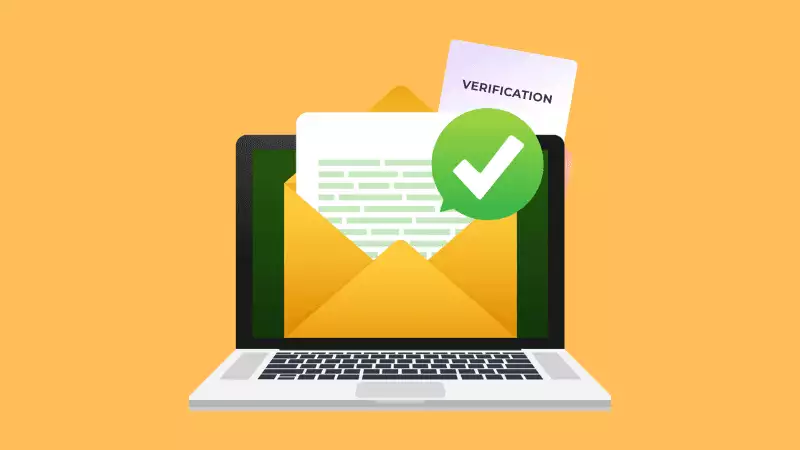 There is a drag-and-drop editor that you can use to create beautiful templates or create your own custom templates and store them. You can also use pre-designed email templates for free. One of the best features of the company is that you can automate sending emails triggered by subscribers' actions.
How to Verify My Mailing List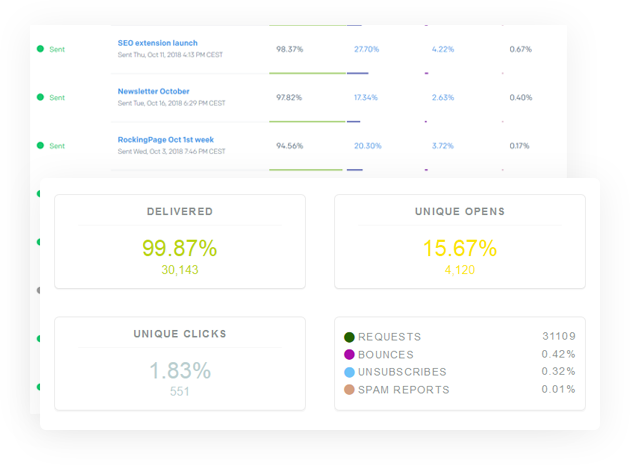 There are several ways you go about on how to verify an email list. You can have multiple mailing lists, or a single list in your company account. You can add information about your subscribers such as age, gender, country, and sign-up date to send highly-relevant campaigns.
Note: If you are learning about email marketing, check out this article: Top 6 Best Email Marketing Services for Medium & Small Businesses
Step 1. Add Your Mailing List
The first step is to create a mailing list for your campaign. You can find the mailing list tab on the toolbar and the green flashing icon under the Mailing List option.
You can manually input your mailing entries or upload a list in Excel format. Also, you can select the "verify uploaded addresses" option to do the process automatically.
If you have successfully uploaded a mailing list, the result should look like the below.
Step 2. Verify a Single Mail or Several Addresses at Once
Once you click on the desired list, you can view the details of that mailing list, including the verification statuses of the addresses.
Below are the results. In our example, you only see a green check mark for one email address while the others are flashing red. This means that only one address is valid.
Step 3. Add Variables
Your mailing list probably has other information such as telephone numbers, first and last names, addresses, zip codes, etc. Just like a database can be sorted using specific entries, variables can also be used to sort through mailing lists. In the example below, the variable "Zip Code" is added and will now appear as an entry in the mailing list.
Keep in mind that you can add entries to already created lists. However, you should verify these entries as you add them. Otherwise, there is always a high risk of sending emails to inactive or non-existent addresses, thus damaging your sender's reputation.
Email Verification vs Authentication in Company
Email authentication is also available in the company. This is the main feature that lets you bypass local host filters that mark you as spam. Authentication is done on the sides of both the sending and receiving host servers. The app development company has authentication protocols that allow it to do this effectively.
SPF and DKIM signatures help your email be delivered since they tell the ESPs that a campaign is sent from your company. It is important to do authentication beyond simply verifying the emails on your mailing list. This is because verification is just a guarantee that an address does exist. But it can't guarantee that your domain host won't be filtered out of incoming server requests as spam.
If you want to create highly successful marketing campaigns to establish long-lasting relationships with your customers, Company is just what you need. It has everything from customizable and inbuilt email templates, subscription forms to building chatbots for messengers. The UI is excellent, and everything is well laid-out for your ease.
Conclusion
In conclusion, verifying a mailing list using a bulk email verifier is a crucial step to ensure the success of an email marketing campaign.
A verified mailing list will save time and money by preventing bounced emails, reducing the risk of being flagged as spam, and increasing the overall deliverability of emails. Using a reliable bulk email verifier tool will help businesses to maintain a clean and up-to-date mailing list, which will lead to higher open and click-through rates, and ultimately, a better return on investment.
Therefore, taking the time to verify a mailing list before sending out an email campaign is a wise investment that can benefit businesses in the long run.
Read More: How to Choose the Best WordPress Hosting Providers
---
Contact us, ThimPress:
Website: https://thimpress.com/
Fanpage: https://www.facebook.com/ThimPress
Youtube: https://www.youtube.com/c/ThimPressDesign
Twitter: https://twitter.com/thimpress