Have you ever wondered what the Thim Core phrase means, which we frequently use as a powerful element in our theme? If you answered yes, don't hesitate to read this article – What is Thim Core?
Welcome to the introduction of Thim Core, a revolutionary plugin created by ThimPress for WordPress fans and website owners looking to improve their online presence. Thim Core serves as the foundation for a wide range of great ThimPress plugins, providing optimal functionality and performance across our entire plugin ecosystem.
In this introduction, we will look at what is Thim Core, highlighting its significance as a key plugin that enables WordPress users to fully utilize the potential of their websites. Furthermore, we'll look at how to download the latest version of Thim Core from the gh-pages branch as a WordPress installable package.
What is Thim Core, and what does it do?
Thim Core is a plugin for WordPress that is used by other plugins developed by ThimPress. It is the core of all our plugins and helps them function at their best.
Thim Core, provides a number of useful features that improve the performance and maintenance of WordPress themes. Users may easily register custom post types and custom fields with Thim Core, allowing them to produce customized content and increase the versatility of their themes. Thim Core also includes a Control Panel and modification Page, which provide a user-friendly interface for theme control and modification.
Thim Core's One-Click Installer is a notable feature that simplifies the installation of WordPress themes. Users can save time and effort by using this functionality to quickly and easily install themes. Thim Core's user-friendly installation method offers a stress-free experience for users, easing their path to realizing the full potential of their chosen themes.
The short answer to What is Thim Core and what does it do:
Register necessary custom post types, and custom fields for the themes.
Add a Control Panel, and Customization Page to easier manage the theme.
Works as a One-Click Installer to install WordPress themes easier.
Step-by-step to install Thim Core
Following the answer to the question What is Thim Core, we will discuss how to install and utilize Thim Core. Users can obtain the most recent version of Thim Core by downloading it as a WordPress installable package from the gh-pages branch. It's crucial to remember that clicking the "Download ZIP" button on GitHub may result in the plugin being packaged incorrectly.

As a result, it is recommended that the plugin be installed correctly by placing it in the WordPress plugins directory under the name "thim-core" Users can ensure a smooth installation procedure and utilize the benefits provided by Thim Core by following these guidelines:
Download the thim-core.zip and unpack the archive.
Upload the thim-core folder to the /wp-content/plugins/ directory.
Activate the plugin through the 'Plugins' menu in WordPress.
Read our guide on how to Get Started with Thim Core.
What WordPress themes does Thim Core support?
After learning about the amazing benefits Thim Core provides by answering the question What is Thim Core, you may be wondering what WordPress themes Thim Core will support. Thim Core is designed to improve specific industries and meet a variety of demands, and it combines effortlessly with the following amazing education themes: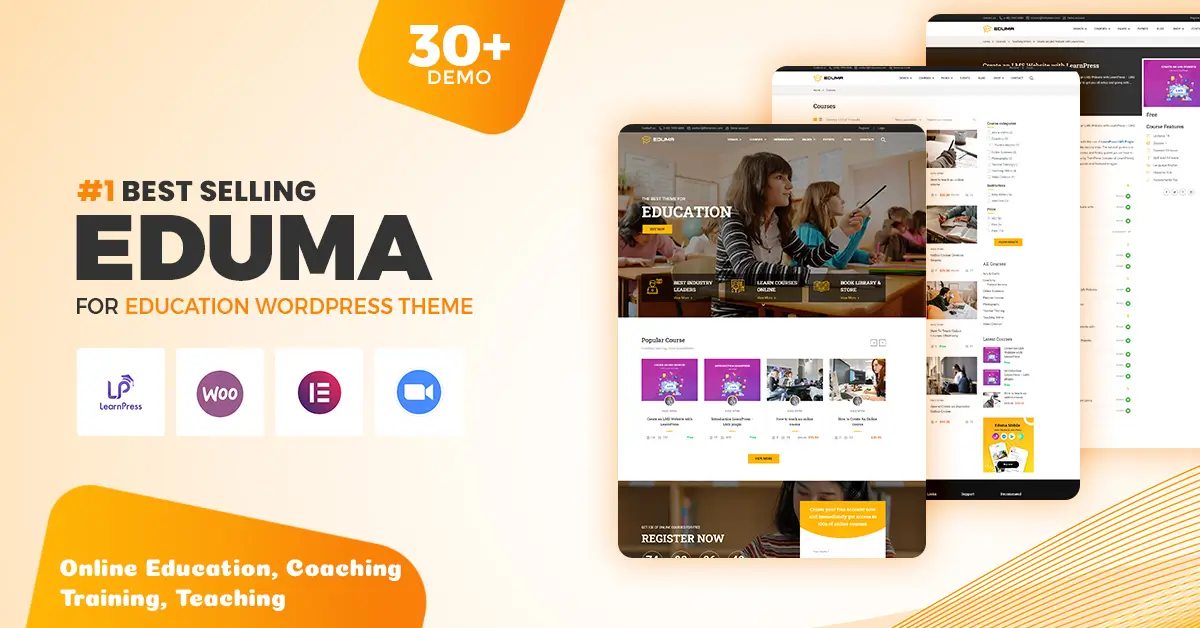 Thim Core is also used in ThimPress-designed themes in a variety of areas, including hotels, travel, business, blogs, magazines, restaurants, WooCommerce, Shopify, and others. You can discover precious jewels by exploring these great WordPress themes straight on the ThimPress Themes page. Rest assured, the treasure trove is waiting for you.
Conclusion: Now you know "What is Thim Core?"
In conclusion, Thim Core is the crucial plugin at the heart of ThimPress's plugin ecosystem, providing unrivaled capability, compatibility, and performance to WordPress users. Website owners may go on a wonderful adventure with the Thim Core plugin, unlocking the actual potential of their WordPress websites and ushering in a new era of creativity, innovation, and success.
Read More: Free AI Content Writer – Top 12 Tools
---
Contact us, ThimPress:
Website: https://thimpress.com/
Fanpage: https://www.facebook.com/ThimPress
Youtube: https://www.youtube.com/c/ThimPressDesign
Twitter: https://twitter.com/thimpress