Looking for a guide about the Domain Name and Web Hosting service?
The domain name and hosting plan stand as 2 main parts of a WordPress website. Unfortunately, many people don't know much about this. Therefore, we will guide you through it.
First is the introduction of the domain name and web hosting.
Introduction about Domain Name & Web Hosting
Before caring about the domain and hosting, you should have some knowledge about building and managing a website.
Domain Name
A Domain Name is the address of your website that people type in the browser's URL bar to visit your website. A domain name can have words that make it easy to remember website addresses. In other words, if your website was a house, then your domain name will be its address.
Select Domain Name
After you visit the Hostinger website, you can check if your wanted domain is signed up by anyone or not. Here are the steps to do it:
Enter your domain and search, we will search for the domain "thimpress.com" first.
As you can see. The domain is taken, which means you cannot signup for this domain.
Let's check the domain "thimpress.tech".
This is an available domain, you can add it to the cart now.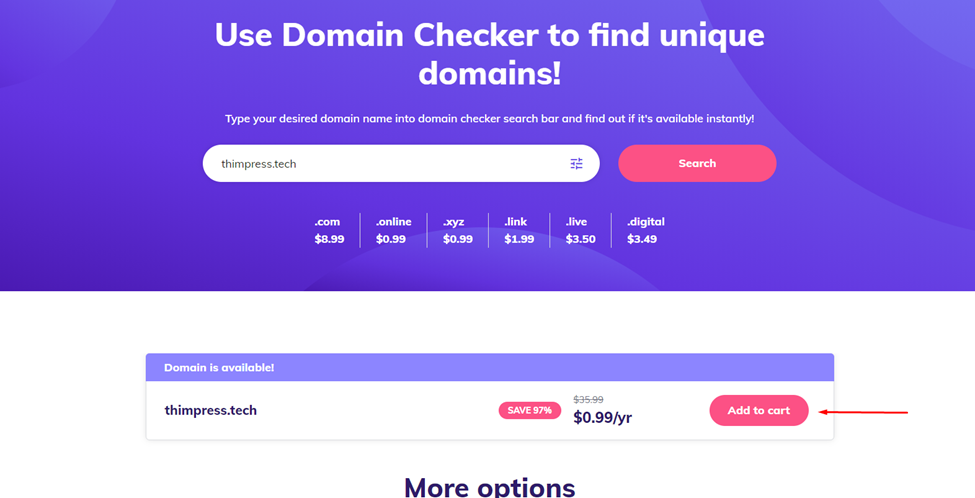 After adding to the cart, you can see two options here: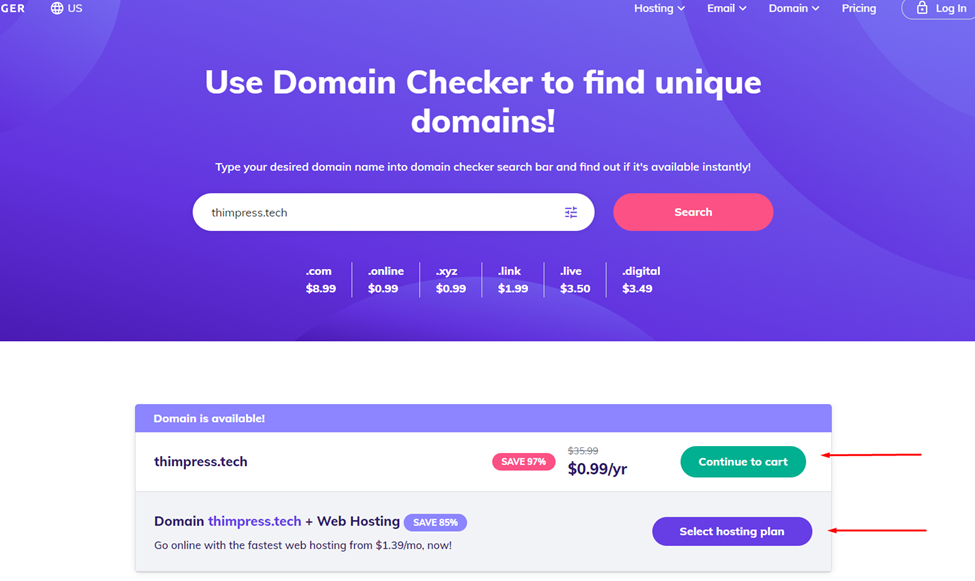 If you only buy a domain in case you have the hosting, you can click the "Continue to cart" button to finish the payment.
And in case you don't have hosting, you can see the option "Select hosting plan" to choose the hosting plan on this website.
Web Hosting
Web Hosting is the place where all the files of your website live. It's like the home of your website where it lives. A good way to think about this is if the domain name was the address of your house, then web hosting is the actual house that the address points to. All websites on the internet need web hosting.
When someone enters your domain name in a browser, the domain name is translated into the IP address of your web hosting company's computer. This computer contains your website's files, and it sends those files back to the users' browsers.
Introduction of Hostinger
Hostinger is becoming a well-known name in the WordPress hosting industry. They offer affordable hosting and 24/7 live chat support.
Plus, Hostinger comes with an automatic 1-click WordPress install, managed automatic updates, enhanced security, and free CDN. Also, They have 7 data centers in the USA, Europe, Asia, and South America. Especially, Hostinger serves over 29 million users in 178 countries.
Select Hosting Plan
Click the button Select plan, you can see the available plans below.
Based on your demand and your website's estimated traffic, you can choose the best suitable plan for you.
The Single Shared hosting is for approximately 10.000 visits monthly, the Premium Shared Hosting is for about 23.000 visits monthly and Business Shared hosting is for 100.000 visits per month.
Checkout
On the Cart page, you can see your order details: the domain, the selected hosting plan, the payment plans, and the additional options like "Daily backups", "Cloudflare Protection".
The longer the payment plan, the cheaper price you will get. If you choose the 48 monthly payment plan, you will only pay $1.39 per month, but if you choose a 1-month plan, you have to pay $9.49.
I will select the 1 monthly plan for now. All payment plans are fully refundable for 30 days.
The Hostinger allow payment with PayPal, Credit Card
Let's finish this payment.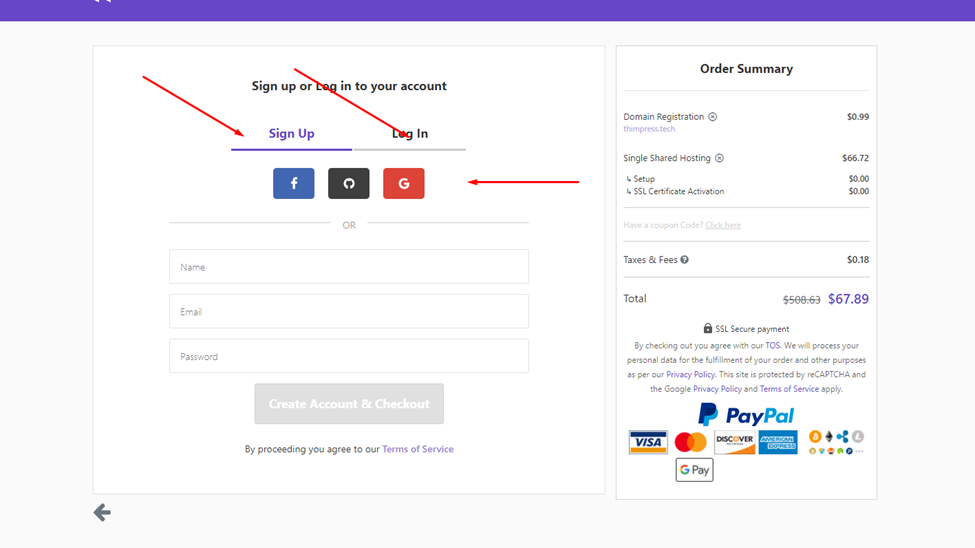 You must have an account to place an order on Hostinger.
If you don't have an account, you can register with your email or with Facebook, Github, and Google account.
After login, you need to choose your payment gateway.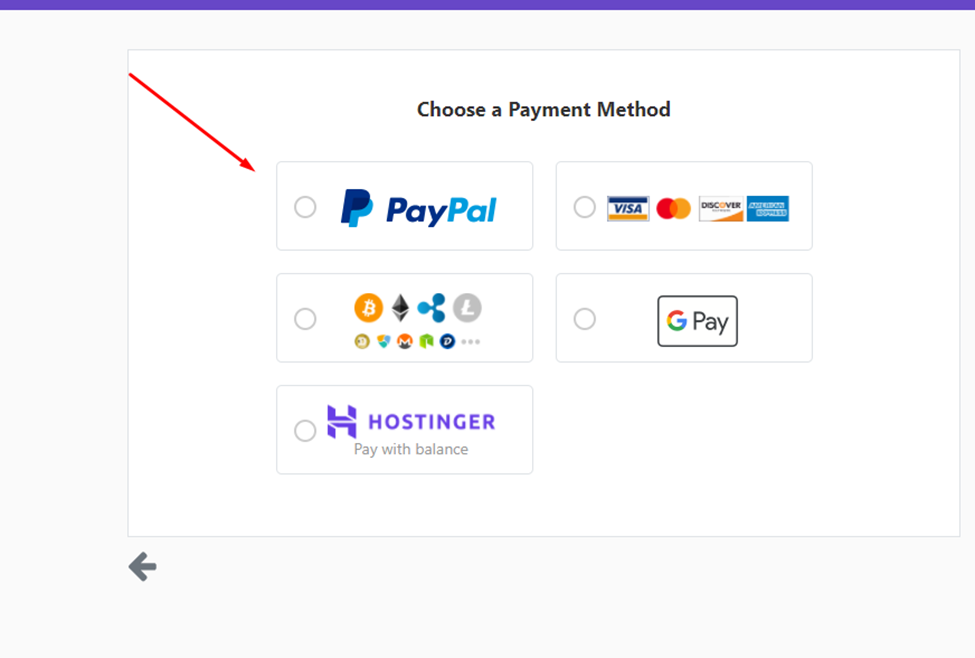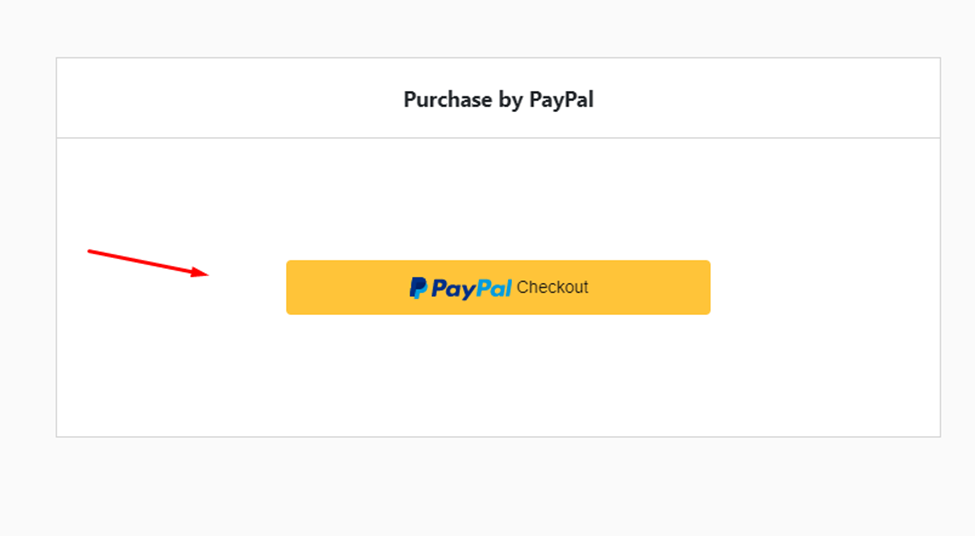 A security browser shows up for you to log in to your PayPal account and finish the payment.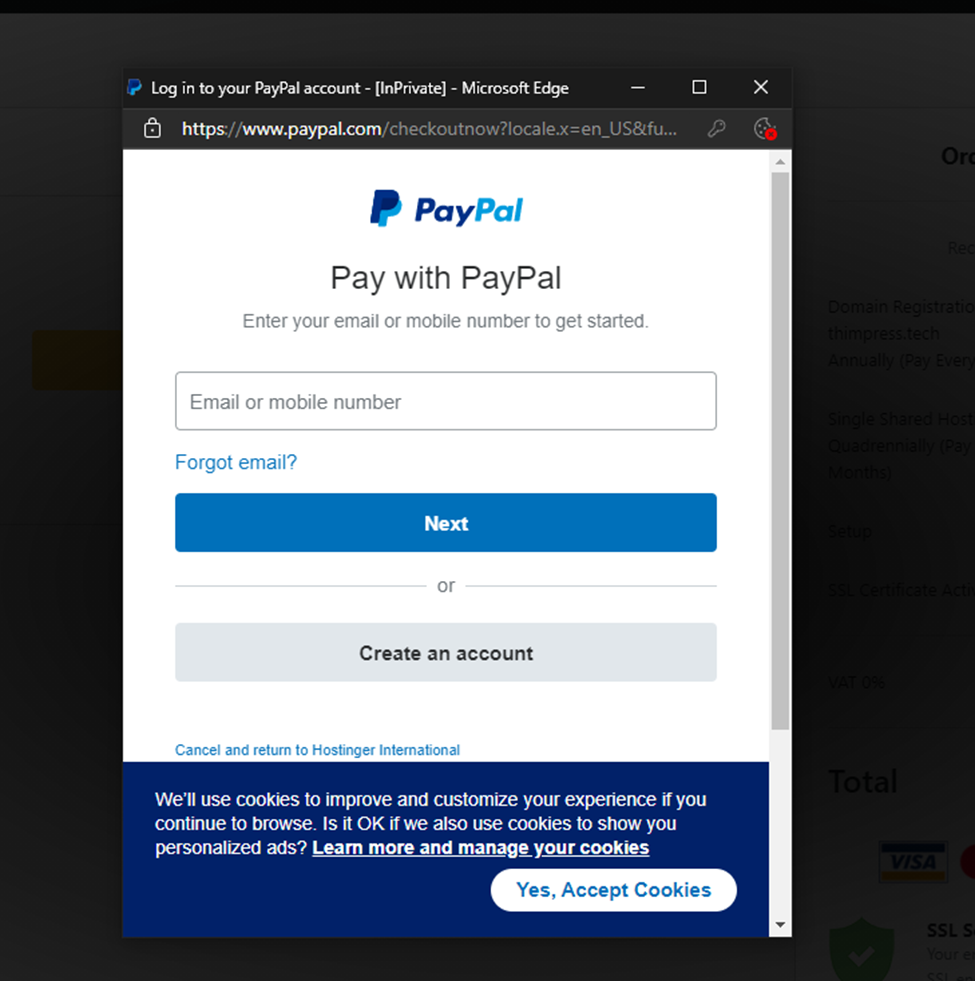 Conclusion
In conclusion, having a solid grasp of domain name and web hosting fundamentals is crucial for individuals or businesses seeking to establish a robust online presence. A domain name acts as your website's virtual address, simplifying the process of locating you on the internet.
Meanwhile, web hosting pertains to the handling and organization of your website's data, ensuring that your website is available to visitors globally.
That's all about our guide of the domain and hosting. We hope you can acknowledge and understand more about this subject through our article.
Read more:
Best Trustworthy and Cheap WordPress Hosting Collection
What is New in WordPress 5.9 (2022 Updated)
Update WordPress Theme: How to Update without Losing Your Web Customization
---
Contact us, ThimPress:
Website: https://thimpress.com/
Fanpage: https://www.facebook.com/ThimPress
Youtube: https://www.youtube.com/c/ThimPressDesign
Twitter: https://twitter.com/thimpress