App development companies and real estate agents may not seem like natural partners but in reality. There are a number of reasons for these parties to come together. Real estate agents can benefit from app development companies in a variety of different ways. Digital Marketing, social media marketing, mobile marketing, and e-mail marketing are all a part of any modern real estate strategy.
Direct mail is a thing of the past. Then, TV campaigns are similarly outdated. A radio-based campaign is not going to provide the necessary return on investment. With the help of app development companies, real estate agents can now minimize their initial investments and maximize potential returns.
Digital marketing is proven to be effective when it comes to selling homes nowadays. Those who take advantage of the digital approach are able to transcend the usual marketing efforts. There is no shortage of booming housing markets to take advantage of. Let's take a closer look at all of the ways that real estate agents can benefit from digital marketing and app development companies.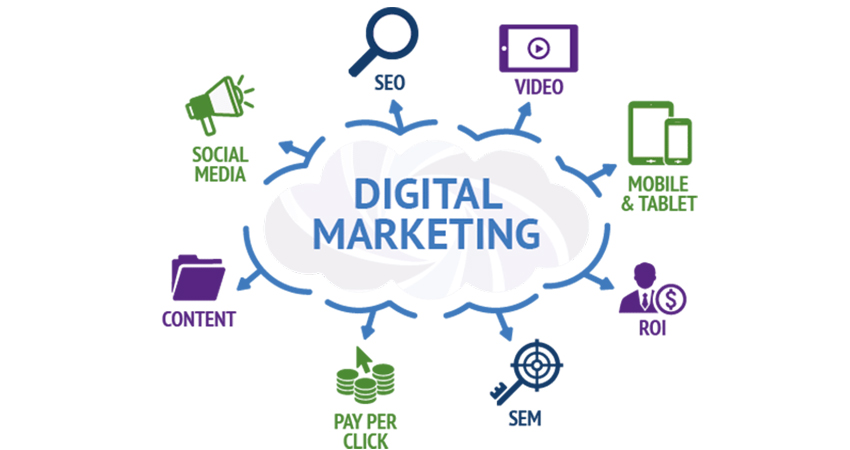 1. Search Engine Optimization
Whether a real estate agent is looking to engage in an e-mail marketing campaign, establish a stronger social media presence or engage in a more generalized form of digital marketing, their SEO needs to improve tremendously.
This is one of the many benefits of working with app development companies. An informative social media presence, a regularly updated blog, and top-notch website optimization are all key elements of any real estate digital marketing strategy.
2. Creating a Stronger Reputation
Real estate agents live and die on their reputation. In many instances, a prospective buyer is going to be taking a closer look at the agent's online presence before they make any sort of final decision. The process of buying and selling homes is built on word of mouth.
Social media, e-mail, and digital marketing are great ways for agents to stand apart from the crowd. Buyers and sellers are also likely to leave online reviews. The more positive reviews a realtor can garner, the more likely they are to experience a much-needed surge in business.
3. Better Relationships With Customers
Customer relationship management software is one of the key areas that will be discussed with companies. This is how the top real estate agents keep track of properties, potential leads, and current clientele. Real estate CRM is also helpful when it comes to automating certain tasks so that realtors can reach out to clients on special occasions.
CRM software is also a useful tool for realtors that need to sort their clientele by specific criteria. app development companies give realtors the tools that they need to harness the power of CRM software. If there is a pipeline of properties that clients need to know about, CRM software makes life easier.
4. Creation of Video Content
The top real estate agents will often rely on video clips of each property that they are trying to sell. It is a great way to get prospective buyers in the door without having to dedicate any additional resources to the task. These types of videos are a crucial aspect of any social media marketing campaign.
You should create tip videos and other real estate agents may also create their own videos to address frequently asked questions. This process can be stressful but those who provide answers to the most common questions experience the greatest level of success.
5. Zeroing In On The Target Audience
This step is imperative to future success. A realtor can research their target audience and find out whether they are more likely to be reached on a particular social media hub. Or perhaps, these prospective clients would respond best to e-mails that are specifically targeted to their needs.
All platforms that the realtor relies upon should come with their own steady stream of content. Those who spend a portion of their marketing budget on their digital channels, surely, will receive a far greater return on investment.
6. Web Design
Of course, any digital marketing campaign begins and ends with a well-crafted website. Top software companies are quick to note the importance of making sure that a mobile app and a website are aligned with one another from a design standpoint. Websites are the calling card of any digital marketing plan.
Then, the site needs to be optimized and targeted directly toward the chosen niche. The best sites have a clear call to action, properties that are easily shareable through social media, and plenty of helpful images.
7. Offering Expert Knowledge
The top sellers are those who are able to offer digital marketing knowledge that the client cannot receive elsewhere. Surely, the modern buyer is not looking for someone who is learning on the fly. They are looking to do business with realtors that are able to provide immediate answers.
That's why establishing a particular niche is so important. The top realtors tend to focus on certain price ranges, neighborhoods, and property types. This is what allows a realtor to create a campaign to specifically target their chosen audience.
Conclusion
By investing in digital marketing, real estate agents also give themselves a major leg up on the competition. It has never been easier for a real estate agent to reach out to their target audience in a more direct manner. By reaching those who are already looking for homes, real estate agents are now able to use their time and energy more wisely.
Read more: 5 Ways Digital Signage Can Step Up Your Marketing Game