Digital signage is one of those marketing channels that are underutilized by businesses. It is basically dynamic and interactive LED or LCD display screens that are strategically positioned in retail stores, in lobbies, and at events.
Because many businesses are unfamiliar with the tech and how they should use it. They often overlook it when creating their marketing strategy. However, it can actually enhance whatever they are doing with their marketing.
What Is Digital Signage?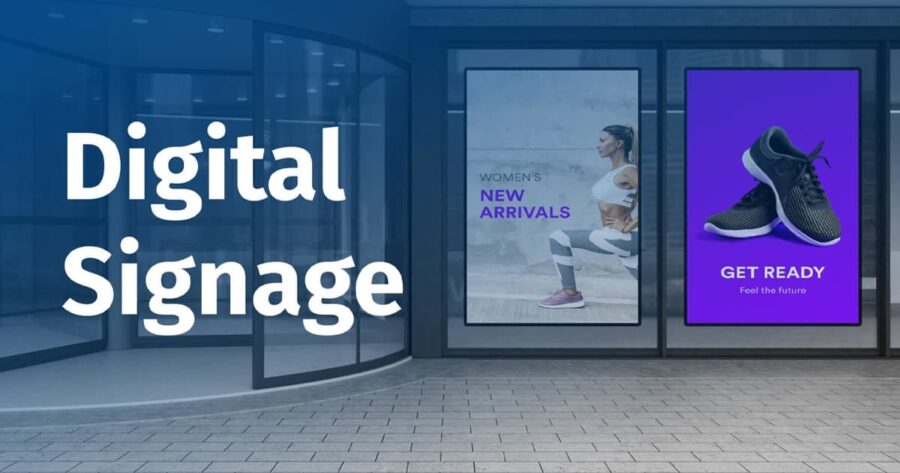 Digital signage is a subcategory of electronic signage which, in turn, is defined as display technologies such as LCD, LED, projection, and e-paper. That's fairly unhelpful. Signage is much more than just the hardware. Understanding today's digital signage requires consideration of its roles, functions, and technical capabilities.
What we can say is that digital signage is comprised of three key components:
Content – An inventory of audio, video, image, graphics, text, and more, assembled to tell unique stories for any number of unique intents.
Hardware – The physical, tangible components like screens, mounts, payment devices, printers, cameras, etc.
Software – The digital infrastructure enabling the creation, deployment, management, and analysis of content deployed on the hardware.
Note: To design eye-catching and fashionable signs, check out the article What is Graphic Design: Everything You Should Know
5 Ways Digital Signage Can Up Your Marketing Game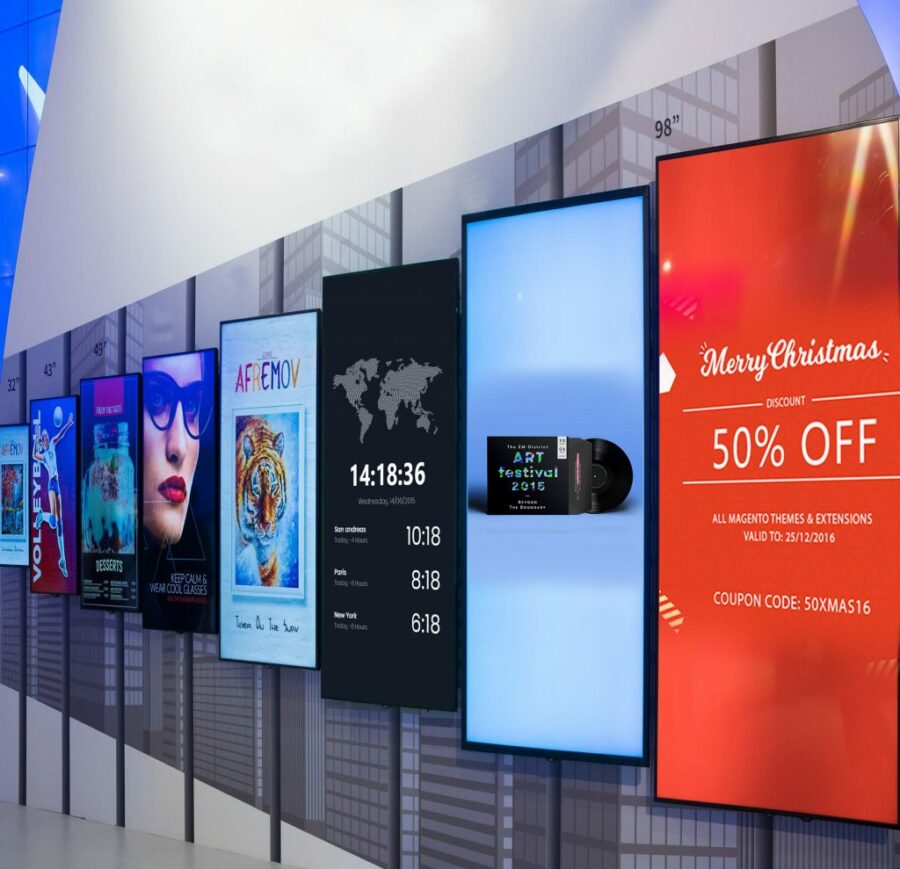 1. Increase Interest and Engagement
Getting and keeping the attention of potential customers can be very difficult in retail environments. Digital signage is an effective way to capture people's interest and get them hooked on your message. There are many different ways you can use it from telling engaging stories and demonstrating your offerings, to selling a product or service. In addition, digital signage has a strong impact as 47 percent of people state that they remember the ad or message from the signage.
Note: Check out How to Use Facebook to Drive Engagement, Fans, and Website Traffic in case you want to learn more about how to increase interest and engagement with Social Networks.
2. Call Out Your Target Audience
One of the biggest challenges that many businesses have is attracting the right kind of prospects. Digital signage is a great way to call out to your target audience so that you can bring the right people in. You are using sound to communicate to your audience.
So even if people aren't paying complete attention to the digital signage, they'll be more receptive to your message. If they belong to the audience you are calling out to or creating a bond with.
3. Generate Impulse Sales
If you're simply looking to increase revenue, a good way to use your digital signage is to announce an offer. For example, a special offer that states that customers will get a $20 discount after spending $100 will incentivize people to increase their order size.
You can also announce a time-sensitive offer to motivate people that are on the fence to make a purchase so that they can take advantage of the exclusive deal.
4. Bring In More Leads
Sometimes the smarter approach is to generate more leads for the business as it allows your business to follow up with prospects and customers. Using digital signage can be a great way to generate valuable leads. Offering discounts, rewards, and promotions for signing up for an SMS (text message) announcement list or email newsletter can be a great way to reach out and establish a connection with people that may not necessarily be ready to buy yet.
5. Offer an Interactive Shopping Experience
Digital signage can be more than a channel for communicating with prospects and customers. It can also serve as a point of information. More retailers and providers are using interactive digital signage to help their customers.
Customers can look for specific services, order products that are not in inventory, find special deals, and even make payments without dealing with a sales assistant. There are many tech solutions you can utilize as digital signage. MDM Commercial offers some great options.
Digital Signage: Conclusion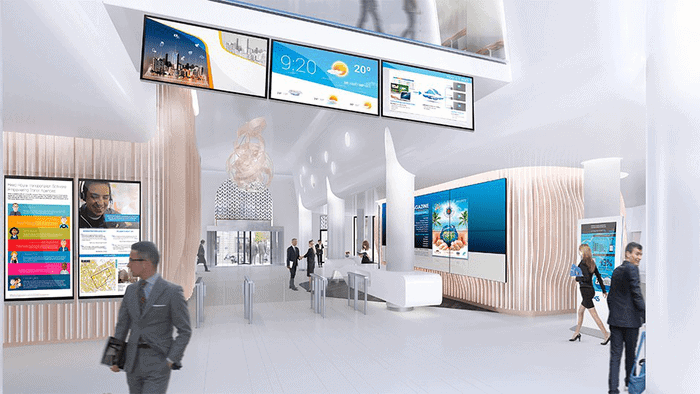 These are five different ways digital signage can help you step up your marketing game. This is a great supplement to whatever you are doing.
Whether you're relying on digital marketing, traditional retail marketing strategies, or app-based marketing, you can find a way to use to increase the results of your marketing strategy.
Read More: 10 Digital Marketing Tools That Will Make You Succeed
---
Contact us, ThimPress:
Website: https://thimpress.com/
Fanpage: https://www.facebook.com/ThimPress
Youtube: https://www.youtube.com/c/ThimPressDesign
Twitter: https://twitter.com/thimpress