Optimizing your website for search engines involves a multifaceted approach that includes strategically utilizing images. SEO with images not only serves to enhance the visual appeal of your website but can also play a pivotal role in determining your SEO ranking.
To keep you on the cutting edge of SEO practices, let's explore in greater detail the Best Ways to SEO with Images:
1. Choose the Right Image Format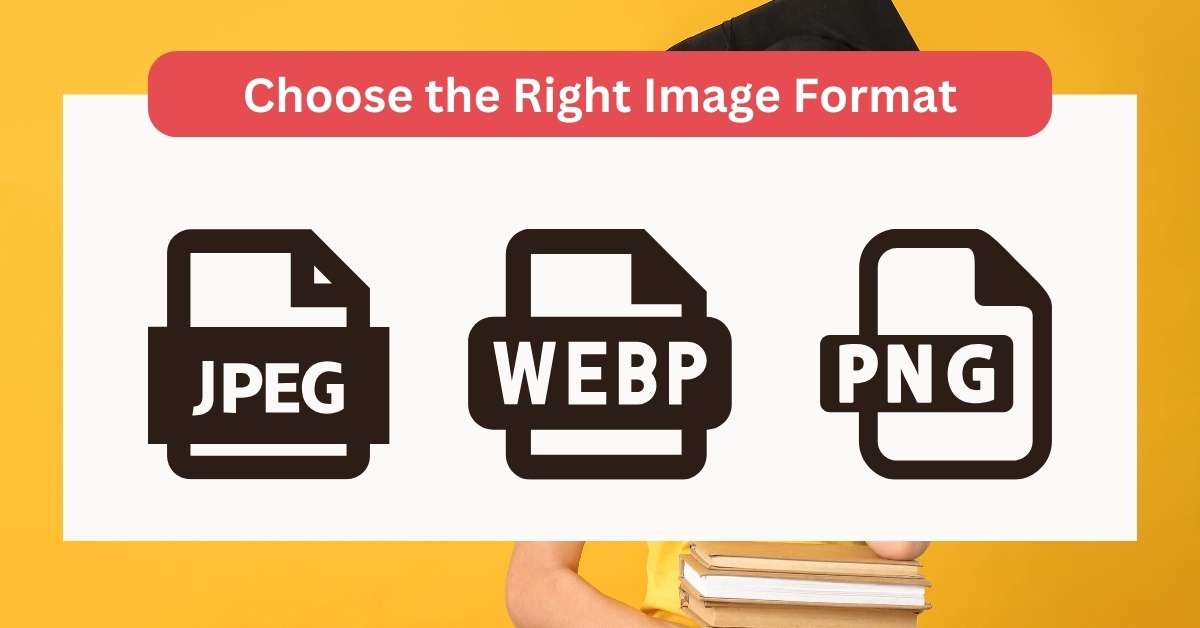 The choice of the proper image format is an important one. The most popular image formats for use on the web today are JPEG, WEBP, PNG, and GIF. PNGs are best for images with text or sharp lines, whereas JPEGs excel at image compression without sacrificing quality. On the other hand, only animated images should be used with GIFs.
Advantages of this way to SEO with images. The ideal balance between image quality and file size is ensured by using the correct image format. It shortens load times, enhancing user satisfaction and SEO ranking.
Example of this Image SEO method. Consider having an online store where you sell cameras. You select JPEG/WEBP format for high-quality images for product images. You choose PNG for the camera's user manual to make sure that the text and icons are clear and readable.
2. Optimize Image Size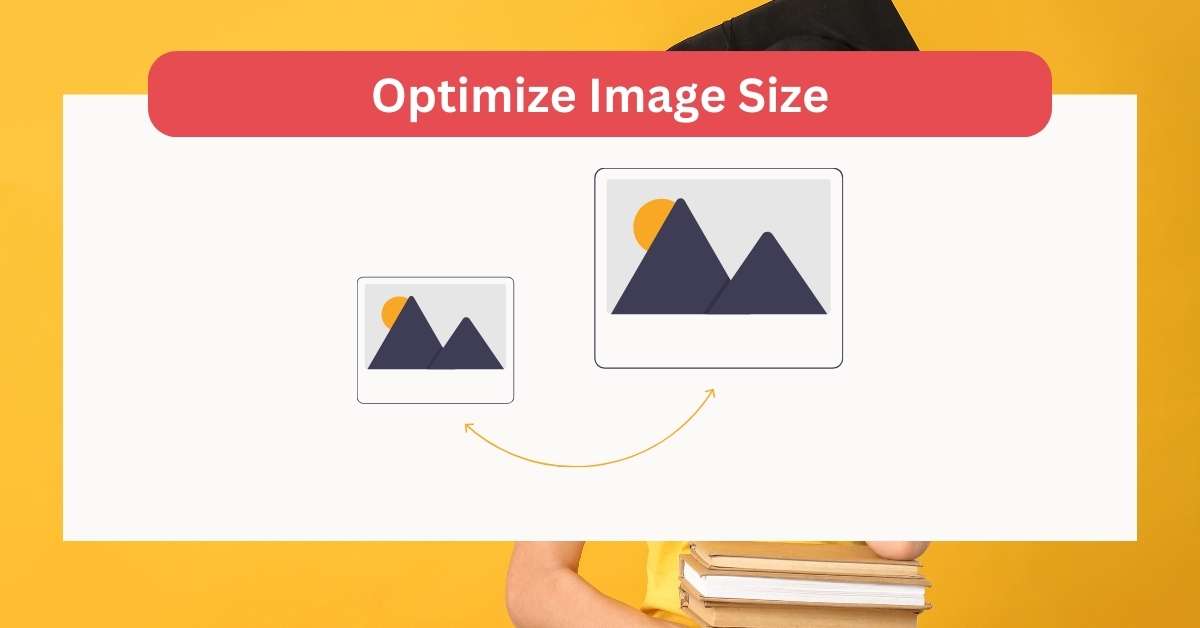 Large images can dramatically slow down the loading time of your website, which has a negative impact on how well your SEO campaign performs. Accept the use of specialist tools to efficiently compress your images, achieving the optimal balance between size and quality.
Examples include TinyIMG, TinyPNG, or ImageOptim.
Advantages of this way to SEO with images. Smaller images load more quickly, improving user experience and lowering bounce rates. This is important for SEO ranking, particularly on mobile devices.
Example of this Image SEO method. You publish high-resolution pictures of your recipes on your food blog on a regular basis. These images can be compressed using a tool like TinyPNG to reduce their file size by 30% – 70%, considerably accelerating the loading time of your website without sacrificing quality.
3. Descriptive File Names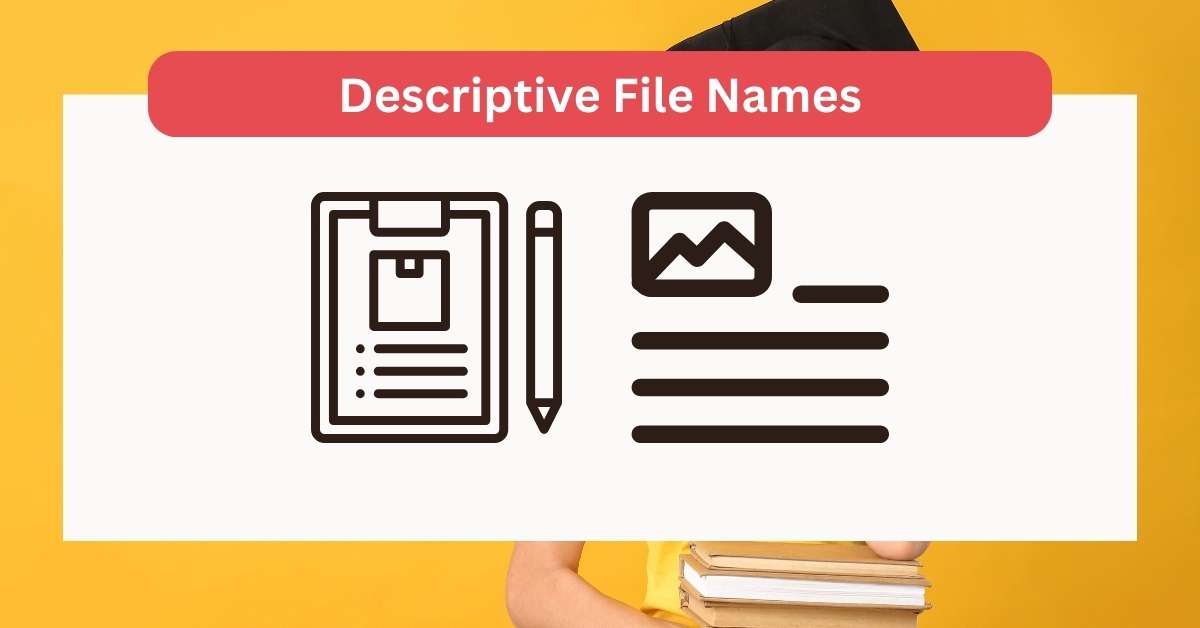 How to name images for SEO? It is impossible to exaggerate the value of descriptive file names. Instead of using generic names like "image1.jpg," choose names that perfectly describe the image, such as "red-shoes-with-white-laces.jpg." By doing this, you help both search engines and humans understand the information and context of the image.
Advantages of this way to SEO with images. By giving images context, descriptive file names enhance user experience. Additionally, since they can better comprehend and rank images based on their file names, search engines gain from this.
Example of this Image SEO method. An image of a beautiful beach is uploaded to your trip blog, for instance. Instead of saving it with the name "img123.jpg," name it "tropical-beach-sunset.jpg," which not only makes it easier for users but also informs search engines that it has anything to do with a tropical beach.
4. Write Alt Text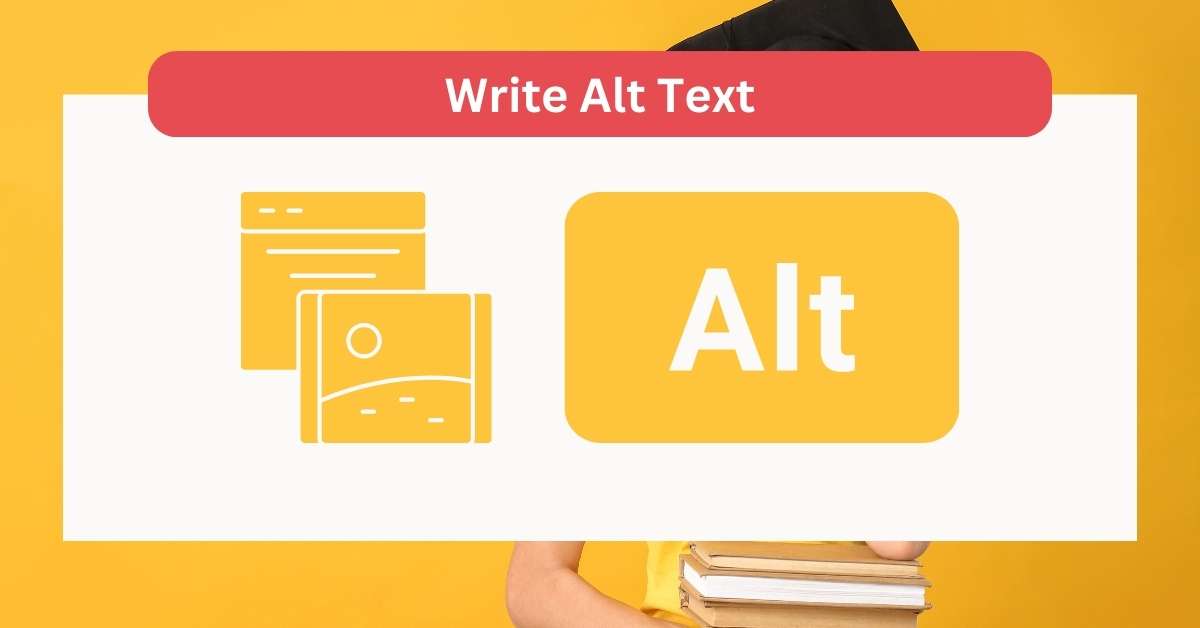 You can't apply SEO text in images because Google can't read what's in your image. However, Alt text is a way for you to describe to Google the content of the image. Every image should have alt text, which is a brief yet informative explanation that appears in the event that the image cannot be loaded. Alt text has two purposes: it improves accessibility for users with disabilities and it gives search engines useful context to evaluate how relevant the image is to your content.
Advantages of this way to SEO with images. By improving accessibility, alt text broadens the audience for your website. Search engines use alt text to better understand the content of images, which could raise your SEO rating.
Example of this Image SEO method. You include an image of a backpack in a blog post about hiking equipment. This image's alt text could read "Durable hiking backpack with multiple compartments," giving search engines and users who are blind context.
5. Use Image Captions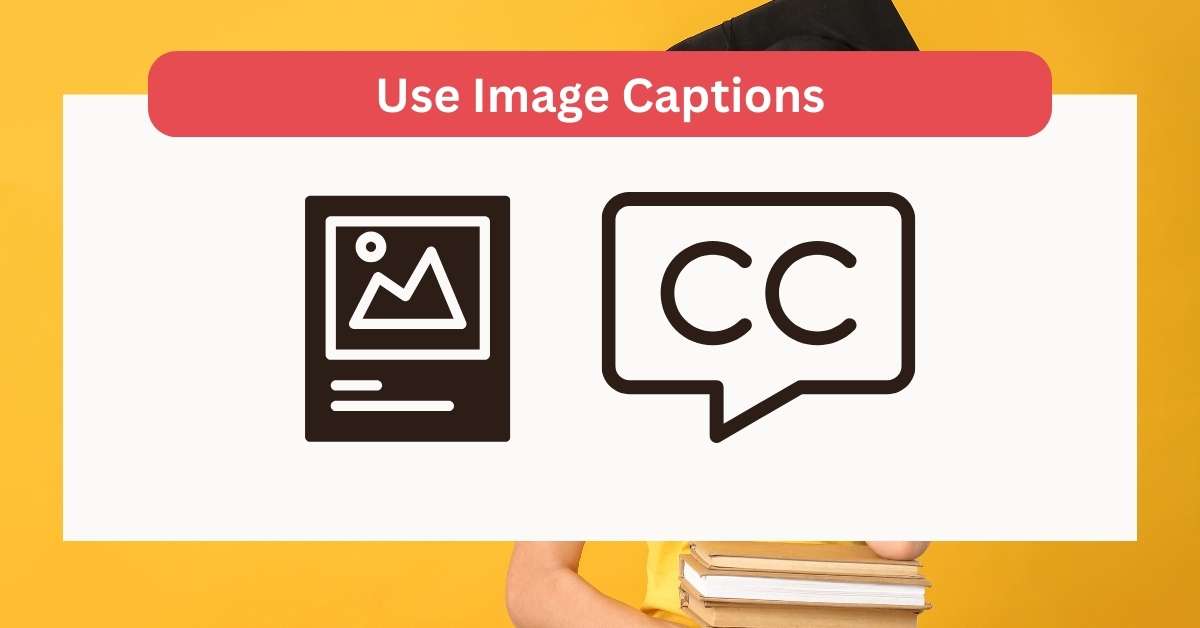 Just below the images are image captions, which present a fantastic opportunity to add further details or perhaps tell a tale. Additionally, they provide a different way to deliberately include pertinent keywords, supporting your SEO image efforts.
Advantages of this way to SEO with images. Captions give more information and get viewers involved with your content. Additionally, they may contain keywords, which is advantageous for SEO.
Example of this Image SEO method. You publish a magnificent evening gown on your fashion site. The image's caption reads, "Elegant black evening gown with intricate lace detailing – perfect for special occasions." This engages readers and offers more information.
6. Implement Image Structured Data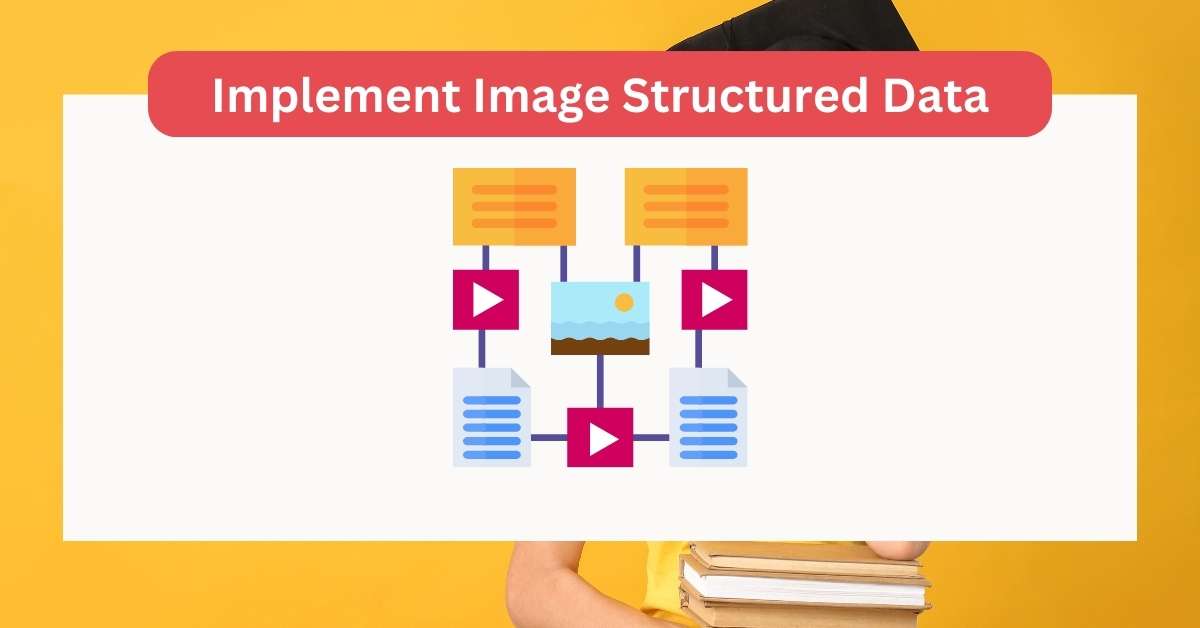 Structured data is essential for providing search engines with more information in the area of SEO. Images can have access to a wide range of structured data types, such as recipe and product schema. Your images can appear in search results with greater prominence by using structured data.
Advantages of this way to SEO with images. Structured data makes your images more visible in search results. Rich snippets produced by structured data can increase traffic and clicks.
Example of this Image SEO method. If you run an online store selling tech accessories, you could use structured data to highlight product information in the image, such as price, availability, and ratings, improving its appeal in search results.
7. Leverage Social Media Promotion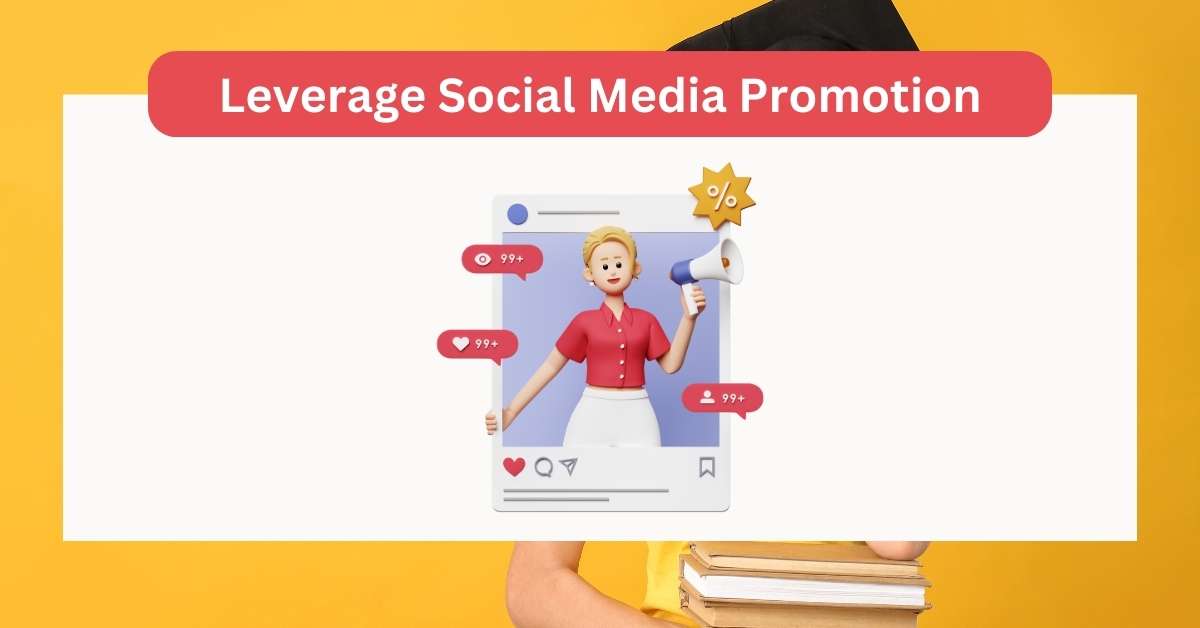 Social media plays an important role in modern SEO, which cannot be understated. Sharing your images on well-known social networking sites is a highly efficient way to gain more exposure, build backlinks, and increase traffic to your website. This in turn enhances the effectiveness of your SEO campaign.
Advantages of this way to SEO with images. Increasing your internet profile through social media image sharing. SEO may be indirectly impacted by social signals.
8. Monitor Image Performance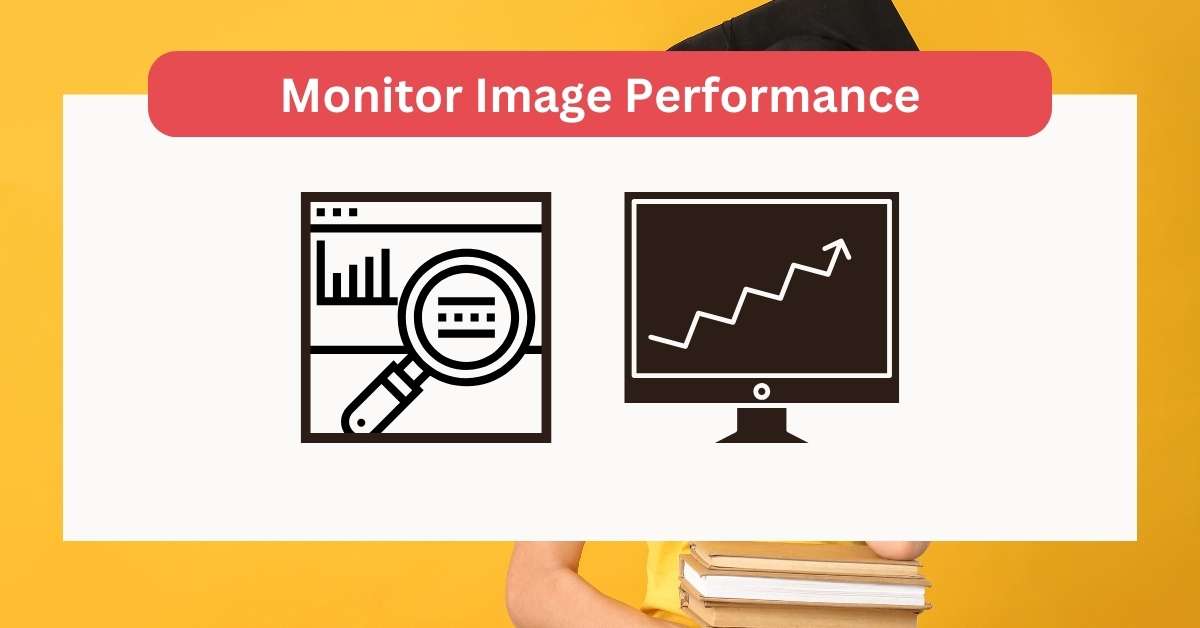 It's critical to regularly evaluate the performance of your images if you want to keep your edge in the market. Google Analytics can offer insightful data on which images are performing well and which may need to be improved or replaced.
Advantages of this way to SEO with images. Analyzing image performance enables you to understand what appeals to your audience. You can further boost popular images' SEO and user engagement by optimizing them.
Example of this Image SEO method. Using Google Analytics, you find that particular car models' images on your dealership's website are more popular with visitors and lead to sales. Based on this information, you give priority to promoting certain models.
9. Keep Images Fresh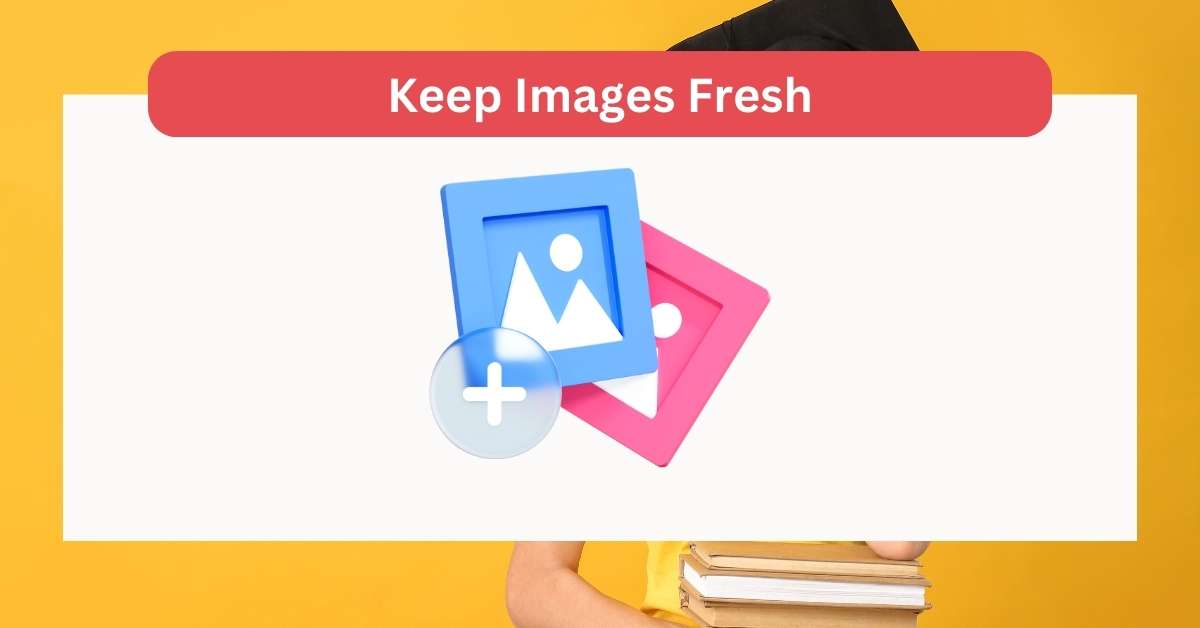 Fresh, relevant content is the key to search engine optimization. Make it a point to frequently refresh your images with fresh and relevant content in order to satisfy this inclination.
Advantages of this way to SEO with images. The benefit of consistently updated images is that they tell search engines that your website is active and relevant. Increasing the authority of your site can help SEO.
Example of this Image SEO method. As the owner of a news website, you frequently update the featured images on your articles. You update out-of-date images with the most recent ones when events and breaking news occur to keep your content updated and relevant.
10. Use Relevant Images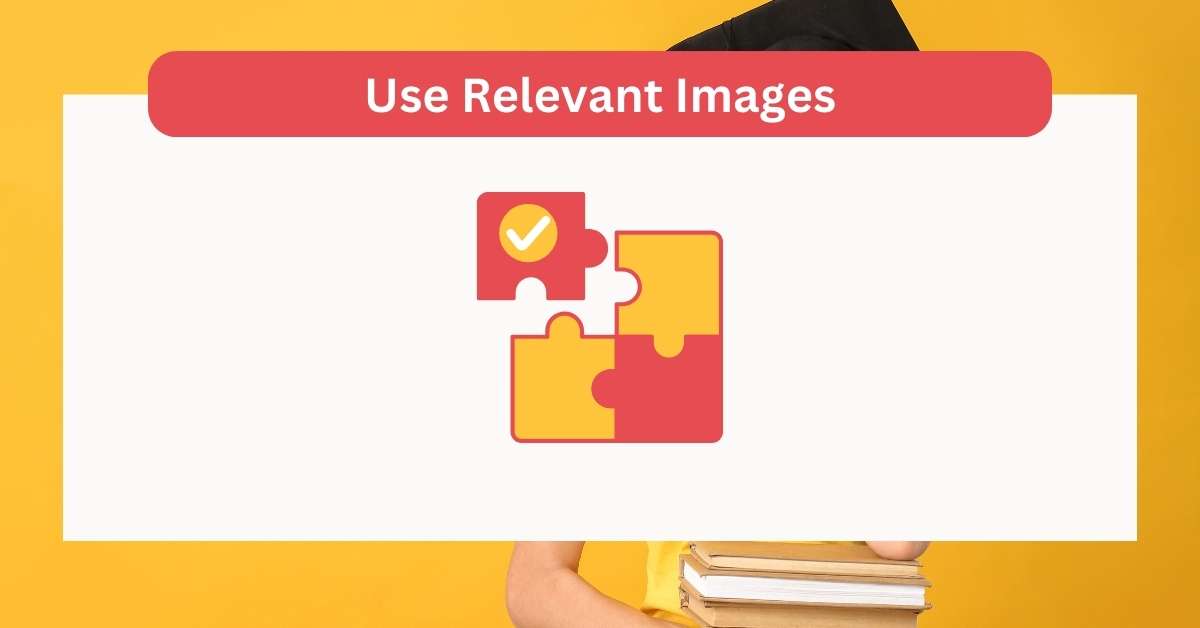 It is very important to make sure that the images you use closely match your content and your target keywords. The images in the article will also appear with SERP features. Using relevant images will help users trust the content you provide.
Advantages of this way to SEO with images. Useful images increase user engagement and aid in search engines' comprehension of your content, which helps your SEO and increases organic traffic.
Example of this Image SEO method. If you run a website with healthy recipe ideas, you make sure that pictures of the components and food closely match the recipes' text and keyword targets to further the topic's applicability.
11. Use High-Quality Images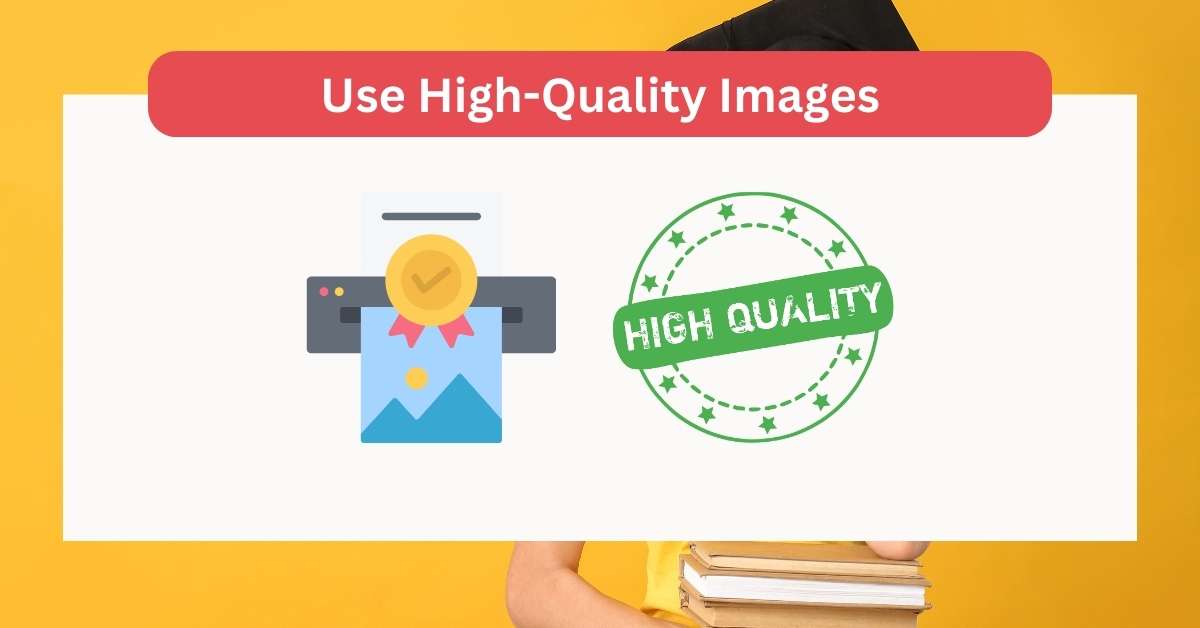 In addition to being visually appealing, high-quality images significantly improve user experience. They show expertise and attention to detail, which can strengthen the authority of your website thus improving your SEO ranking.
Example of this Image SEO method. You run a website with an art gallery. The legitimacy of your website is increased by high-resolution images of the artworks, which not only highlight the artists' talent but also give viewers a rich, immersive experience.
12. Diversify Image Types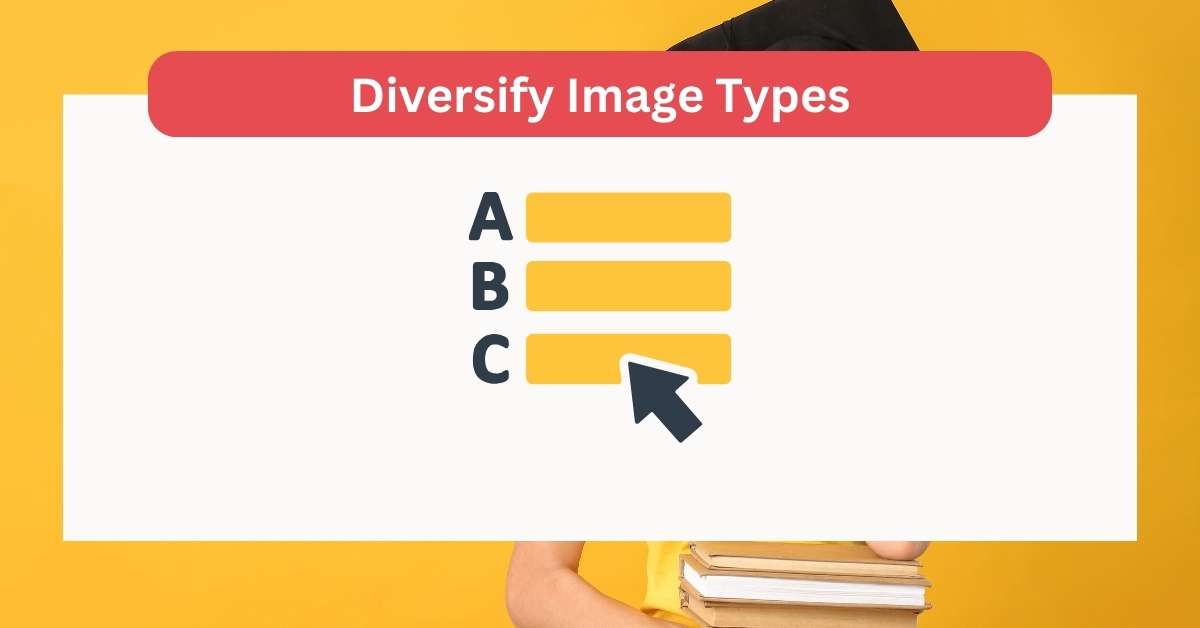 Use a variety of image types in the content to keep it interesting and fresh. This may consist of images, infographics, drawings, and more.
Advantages of this way to SEO with images. Using a range of picture styles enhances the visual attractiveness and readability of your information, potentially boosting user engagement and time spent on your website.
Example of this Image SEO method. An illustration of this would be how you would illustrate travel schedules, packing lists, and financial breakdowns with interesting infographics on your travel blog. This variation enhances the aesthetic appeal of your information.
13. Tell a Story with Images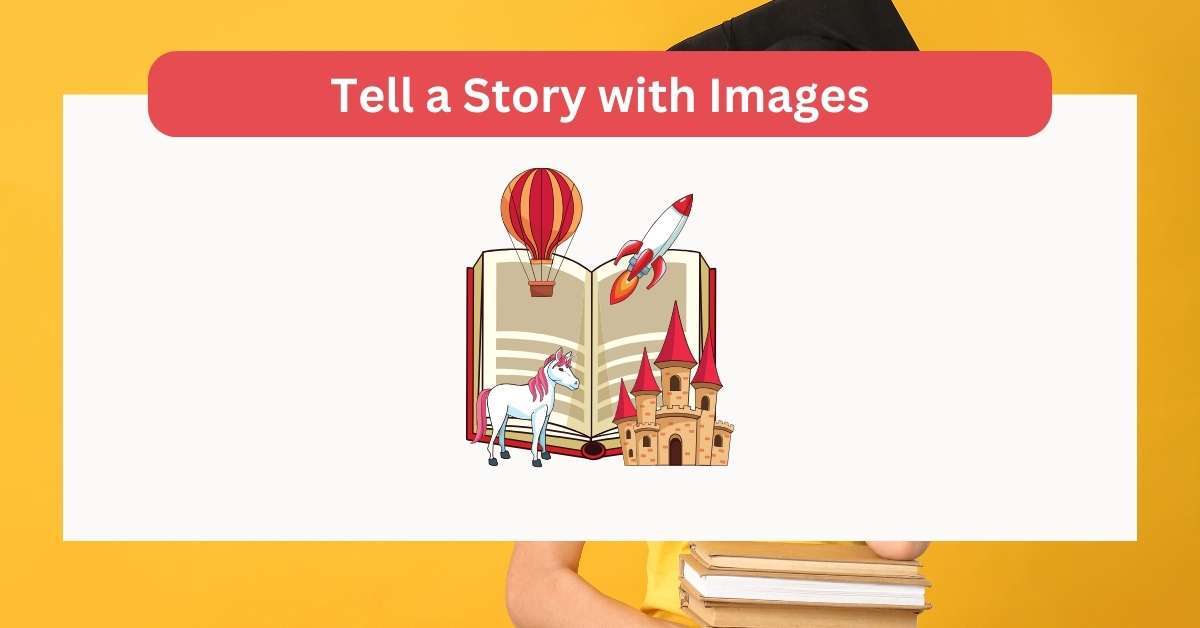 A powerful instrument in content marketing is storytelling. To tell engrossing tales about your company, products, or services, use images carefully.
Advantages of this way to SEO with images. Using images to tell a story makes an emotional connection with your readers, which increases the recall and shareability of your content and helps your SEO.
Example of this Image SEO method. You're creating a website for a company that sells eco-friendly clothing. You tell the story of your brand's dedication to sustainability by showcasing the process from locating eco-friendly resources to creating the finished product through a sequence of images.
14. Break Up Text with Images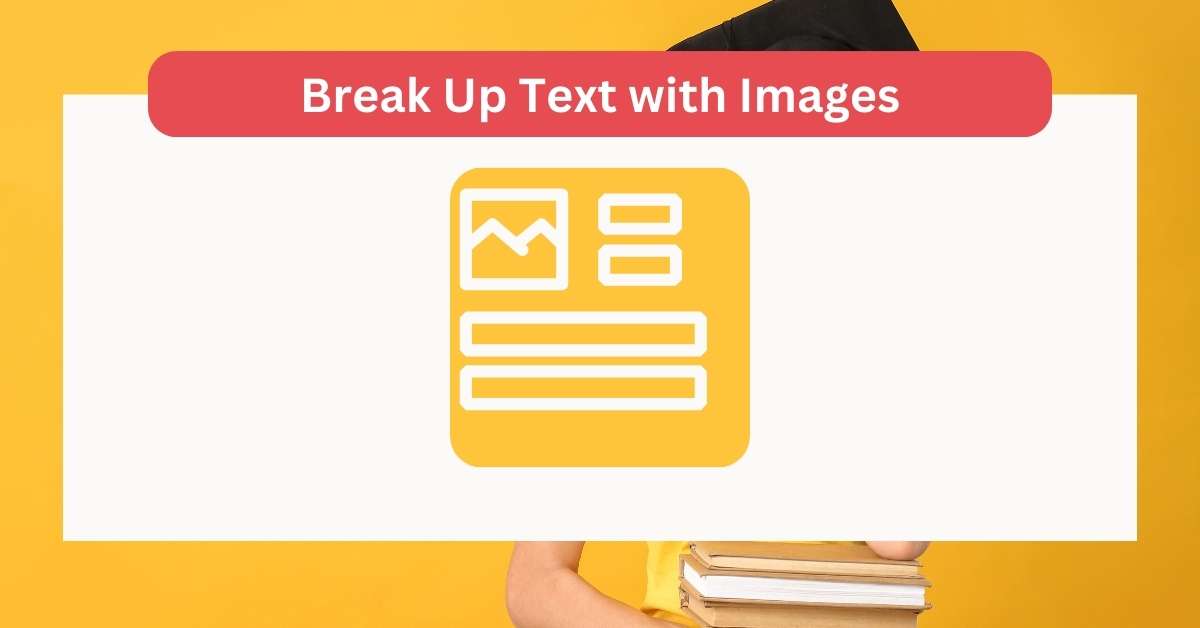 Long parts of the text could frighten readers. When correctly positioned, images can help break up words and make content easier to read and scan.
Advantages of this way to SEO with images. Using images to break up text enhances readability and user experience, reduces bounce rates, and maybe lengthens users' visits, which is good for SEO.
Example of this Image SEO method. The tutorials on your educational website are in-depth. Long passages of text are broken up throughout the guides with step-by-step images, which also help readers understand difficult ideas.
15. Geotag Your Images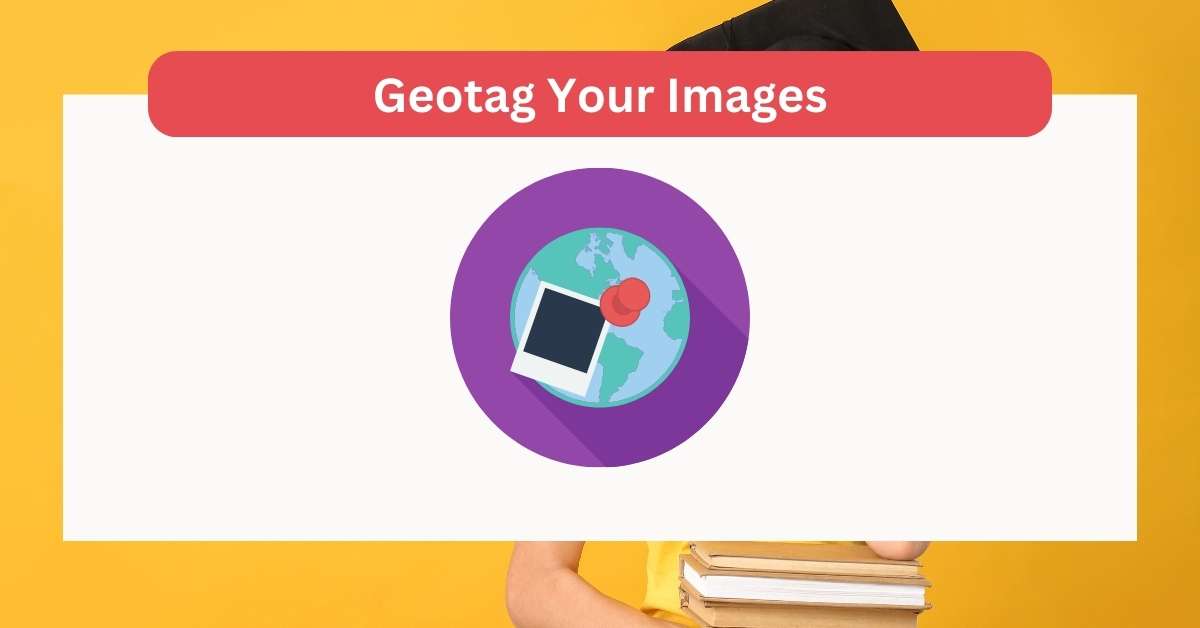 The geotagging your images can improve SEO. When a picture is geotagged, the location's coordinates are added to the image's metadata. Search engines may be able to better grasp the image's geographic context as a result, giving it a higher placement in localized search results.
Example of this Image SEO method. If your website is about a restaurant in New York City, you may geotag your pictures of the restaurant with its location's coordinates. Because of this, your website can appear higher in search results for queries like "restaurants in New York City" or "best Italian restaurants in New York City."
Additional technical tips for image SEO best practices
Use lazy loading. A technique called lazy loading holds off on loading images until the user scrolls to view them. This can speed up the loading of your website.
Use a content delivery network (CDN). By serving your images from servers that are closer to your users, a CDN can help your website function better.
Create an image sitemap. A file called an image sitemap contains a list of all the images on your website. This will make it easier for search engines to find and index your images.
SEO Keyword Research. To find the terms that are best suited for your piece of content, conduct wide keyword research. Where relevant, include these keywords in the file names, alt text, and captions of your images.
Image SEO Plugins. Consider combining image SEO plugins with a content management system (CMS) like WordPress, which can automate some of the optimization activities and offer advice on best practices.
Mobile Optimization. You must make sure that your images are optimized for mobile viewing because more and more people are browsing websites on mobile devices. Check how quickly images load on different devices and how responsive your website is.
Conclusion on The Best Way to SEO with Images
You may greatly increase your chances of reaching higher search engine results simply by integrating these complete image SEO tips into the overall layout of your website. The result is increased organic traffic, a richer user experience, and greater authority in the always-changing online space. Learning and mastering SEO with images can result in tangible benefits for your online business and visibility.
Read More: 10+ Best Ways to Use Google Trends for SEO (Tested)
---
Contact us, ThimPress:
Website: https://thimpress.com/
Fanpage: https://www.facebook.com/ThimPress
Youtube: https://www.youtube.com/c/ThimPressDesign
Twitter: https://twitter.com/thimpress