Nowadays, with the development of the Internet, people tend to share more about themselves on social media, especially, travel experiences. You are a travel agent and you might want to share or you are a traveler and you are interested in sharing your experience and adventure. However, you don't know how to show it online properly? We are here for you, with a list of WordPress themes for the travel blog.
Travel blogs are good for travelers to bring out their ideas to the audience, and starting with travel sites is very suitable. In this list, we will help you pick up one righteous to build your own WordPress travel sites. They are all free, especially, and if you want to go on a higher level, we offer premium versions too.
Sailing – Stunning Hotel WordPress Theme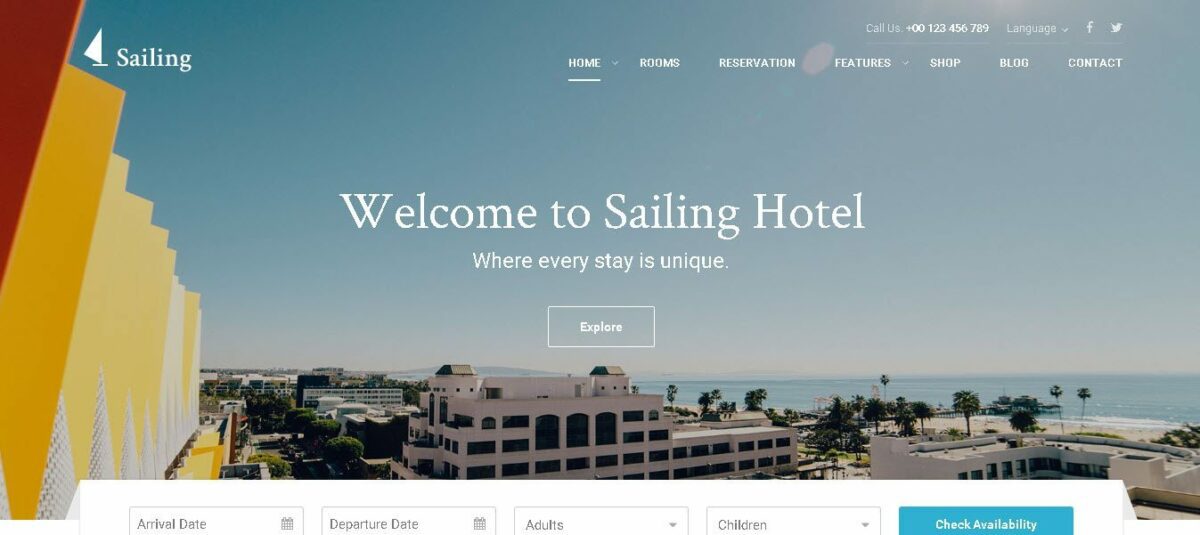 If you are looking for a WordPress theme to share your trip moments or travel-related suggestions, Sailing should be your one. Sailing has become an excellent online hotel reservation managed by the WordPress hotel booking plugin. This is an amazing motel managing plugin offered by ThimPress. It has also 5 pre-made demos and 5 home pages for you to switch alternatively.
Co-working with WooCommerce, we set up and open the Sailing for blogs and online stores if you intend to combine your blogs with selling tours. Sailing also provides a social media sharing feature to share information via Facebook, Instagram, Twitter, etc.
Understanding the importance of image and video quality, we have created a slider revolution as an all-purpose showing every type of content with high customization, transitions, effects, and custom animations. To make the blogs look more luxurious and fancier, the feature amazing parallax effect will do that part.
With unlimited fonts and color options, a client may change anything related to their sites at their will. If you prefer your fonts, uploading your fonts is understandable and allowed. Some significant features of this travel blog WordPress theme are a unique page builder, various demo combinations, RTL support, and 24/7 on-board helping service.
LuxStay – Cool Travel & Hotel WordPress Theme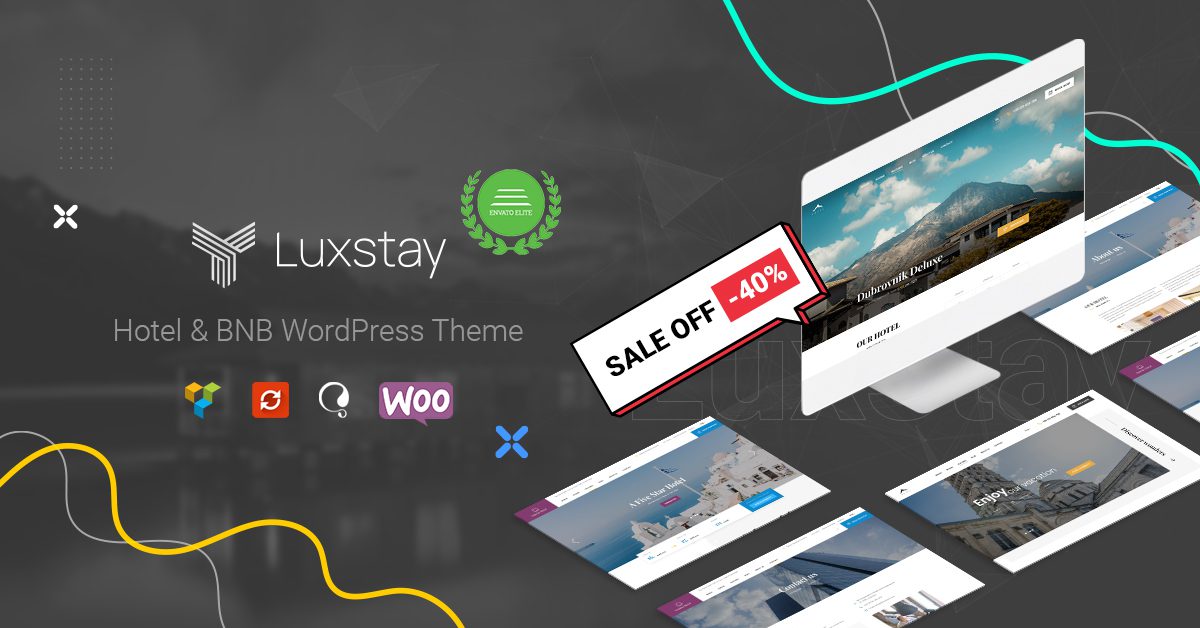 LuxStay is one of the most luxurious, beautiful, and powerful WordPress travel blog themes. Its goal is to help you perform the most certain of how you traveled, tourism destinations, and your feedback. Its unique and attractive design will help you a lot in displaying famous places in the world and gathering more people to visit your blog.
This WordPress travel blog theme offers 2 main demos and 1 RTL demo, as well as 3+ premium demos if you buy the premium version. The drag-and-drop page builder allows you to arrange, match or mix different kinds of content blocks to perfect your homepage. Equipped with the ThimCore plugin, super-effective WordPress management is in your hands. Faster speed, easier configuration, very user-friendly interface, and live edit page and live preview. Responsive design makes sure that all performance on phones, computers, and tablets will look great and non-malfunction.
We have maximized the web's smoothness to ensure that our customers won't find it inconvenient and hard to swipe up and down, left and right on phones, and smooth on computers. The theme is developed by HTML5, CSS3, and Bootstrap 3 – 3 of the most modern web technology on earth. SEO is necessary – the theme will automatically highlight and list the keywords. Then, allow search engines t index the content of your blogs, getting a better rank as well. The bug-free product is not realistic. So, we update LuxStay – the WordPress theme for the travel blog frequently to find and fix them, then deliver you the best experience.
Blossom Travel – Beautiful WordPress travel blog theme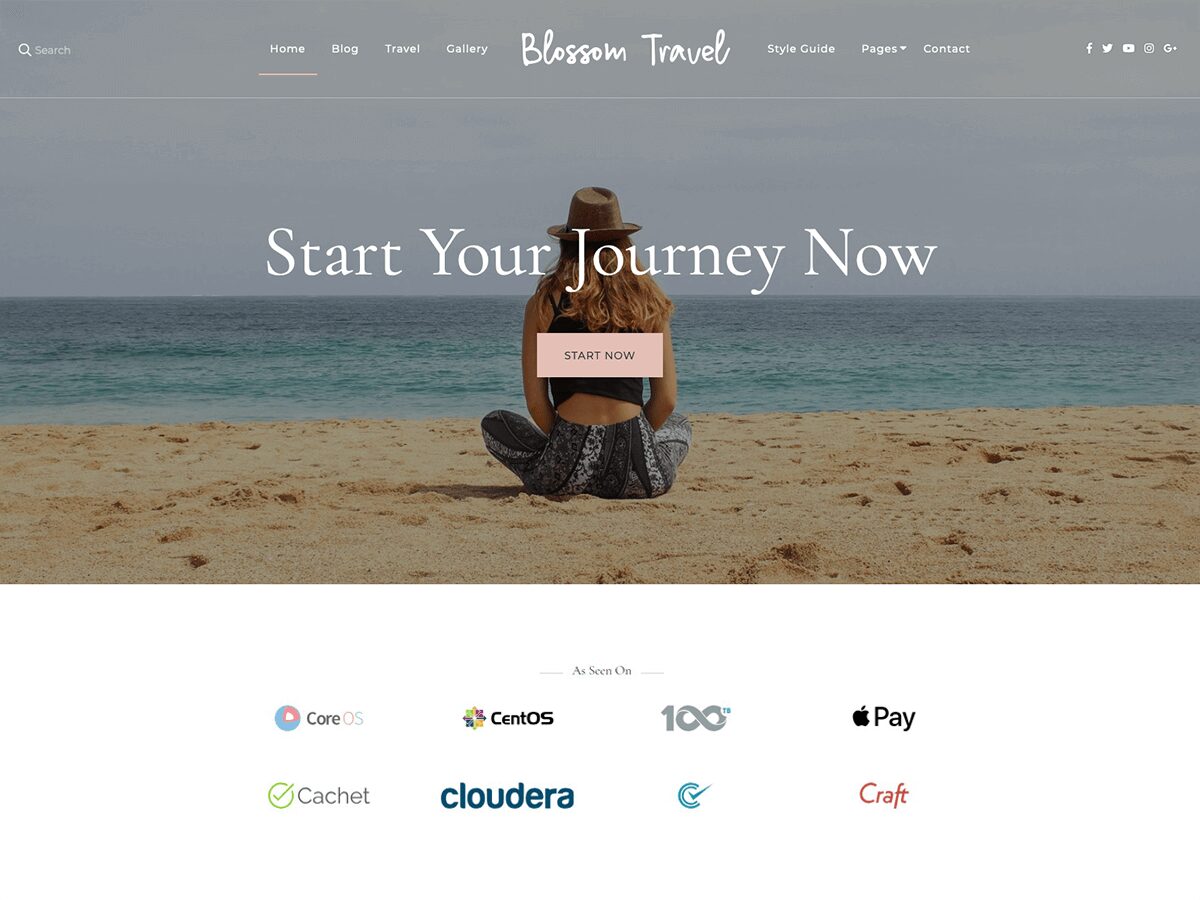 Blossom Travel is a WordPress travel blog theme that fits feminine travel blogs. Sharing your adventure moments is simple but efficient with our methods. The theme is 100% responsive and optimized for all devices and screen resolutions from PCs, laptops to tablets, and smartphones. The web will automatically adjust based on the screen sizes to maximize users' usage. It also passes the Google user-friendly tests and gets a higher rank in search engines.
The intuitive options panel has you easily design and manage what you will show to the visitors. It allows you to quickly change the letter font of your website. Moreover, this WordPress travel blog theme has 200+ Google fonts for you to make a decision, or customers can upload and apply their fonts. With the color scheme options, you can choose from primary, secondary, and background colors or mix them to decorate your blogs to your will.
This beautiful travel blog WordPress theme is compatible with HTML5 maps, giving users access to note where they visited. With this feature, travel bloggers can show the destinations you have visited. You can add a video to the banner section. Hence, it makes the banner a piece of good equipment to attract people. Besides, we have 2 different header layouts for you to pick up.
Shapely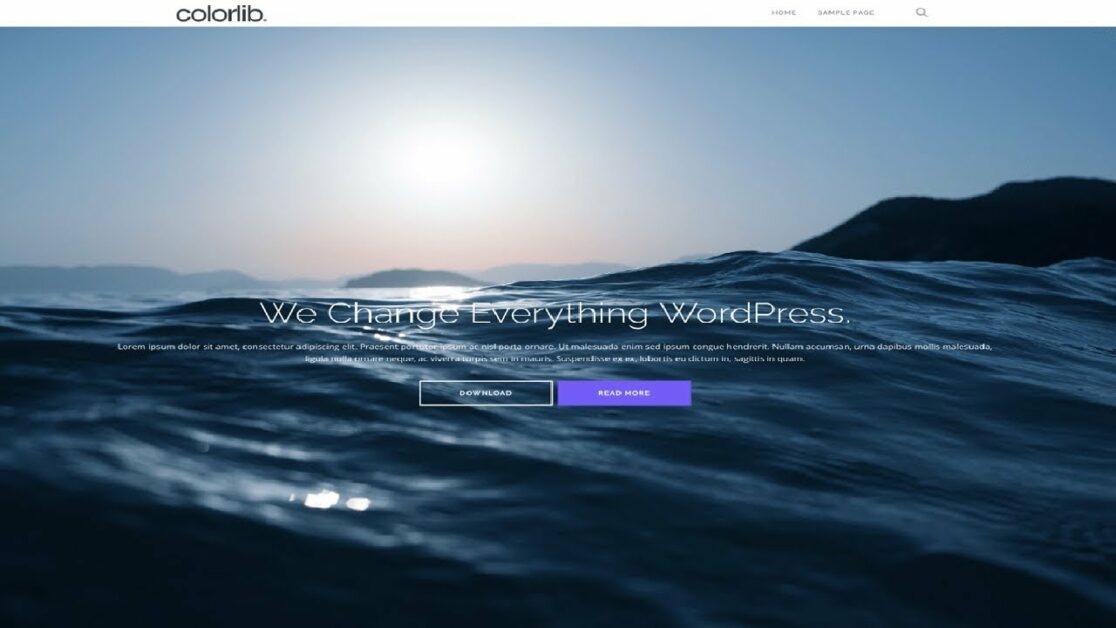 To the customers, there are many reasons for them to be fond of a travel blog website, and information is surely one of them. Applying various options of up-to-date features, the WordPress travel blog theme named Shapely potentially brings us a boost for your web. It features amazing graphics and vibrant colors, as well as being fully-responsive and cross-browser compatible. It will provide the travel website with a realistic and simple one-page design, and multi homepages design as well. Meanwhile, the theme works well with almost every plugin, especially WooCommerce.
Its extremely fast speed is such a good feature to talk about. It improves the loading of the web, costs less time waiting for loading, and stays still, not refreshing until the user does the refreshing website things. The stable functioning of the internet is corrupted. So, it is also a feature that we list this theme as one of the most valuable travel blog themes.
Conclusion
Nowadays, traveling has always been one of the best methods for entertaining. Each country will have different unique customs, features, and destinations that will surprise us once we know. Making travel blogs and websites will help us in finding and acknowledging more about the world, therefore, using good platforms and themes for those sites is especially important and essential.
We hope that after surfing this article, you might be able to obtain suitable WordPress themes for travel blogs.
Read More: How to Create a Website with WordPress Themes
---
Contact us, ThimPress:
Website: https://thimpress.com/
Fanpage: https://www.facebook.com/ThimPress
Youtube: https://www.youtube.com/c/ThimPressDesign
Twitter: https://twitter.com/thimpress