MBaaS solutions which are also referred to as Backend as a Service, or even Mobile Backend as A Service solutions are modern ways of developing top-notch mobile and web applications on a quick basis. The advancements that mobile backend as a service solution is bringing in the field of application development can be compared with the last century's impact on emails.
Just like email technology, that turns out to be a faster and more efficient solution as compared to postal services. Similarly, the Mobile Backend as a Service can bring excellent value to the application development processes in a more amazing way.
However, there are multiple ways in which MBaaS can help developers to make their application and web development processes faster and more optimized. Do you want to know more about this? Let's have a look at the detailed information given about this below:
A general overview of Mobile Backend as A Service vendors' offerings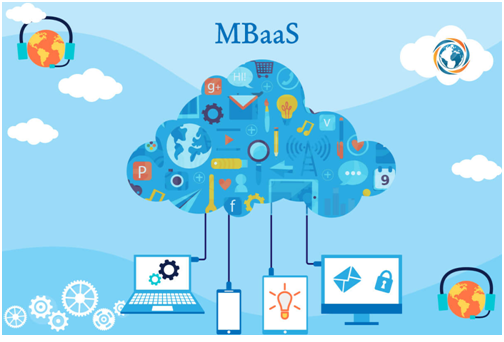 Mobile Backend as A Service (MBaaS) vendors are offering a perfect blend of top-notch backend resources, server infrastructure, as well as a complete toolset for developing web and mobile applications. These platforms are also offering integrated functions to perform certain common tasks including social network integrations, location services, push notifications, user authentication, email verification, and much more.
All and all, developers who are using Mobile Backend as a Service platform have the benefit to access a serverless environment that has been optimized to develop, run and scale their applications and websites. Even more, they don't have to worry about creating and installing backend services and managing an effective server infrastructure for their applications. For website design, you can buy corel draw online.
What are the benefits of using Mobile Backend as A Service?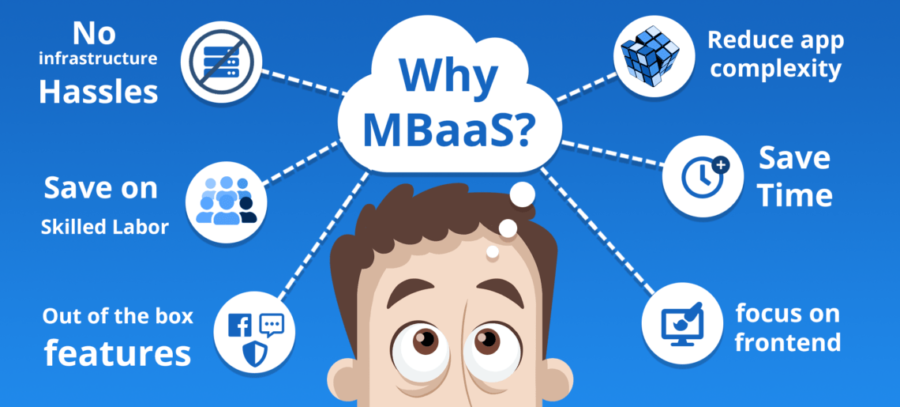 More and more developers from all around the world are now preferring to switch from different development solutions to Mobile Backend as a Service platform for good reasons. Do you want to know some of the most important reasons that are convincing developers to switch to MBaaS solutions? Here, we have benefits that can easily be referred to as the best reasons to prefer MBaaS platforms for web and mobile application development.
So, here we go:
Reduced development costs
The traditional Mobile Backend as A Service application development process demands an extensive capital investment to acquire app infrastructure and the right human resources. The procurement checklist will include anything from network infrastructure to backend services. Not only this, you will also have a need to hire network administrators, security professionals, backend developers, etc. to configure and manage applications' backend and other resources. Even more, additional ongoing maintenance and upgrade costs are also unavoidable. All of these expenditures are making traditional app development overly expensive.
While on the other hand, Mobile Backend as A Service is offering state-of-the-art development infrastructure without any substantial capital investments. You can get an opportunity to test aMBaaS provider with the available free plans. Even the pro plans of most of the MBaaS providers are highly affordable.
Faster development
Mobile Backend as A Service solutions are making application development faster than ever. It is because, with the MBaaS platform, there is no need to waste time on acquiring and maintaining server infrastructure and configuring operating systems. Even more, you don't even have to develop an application backend from scratch.
MBaaS platforms offer complete development tools and code blocks to handle functions like push notifications, authentication, social media integration, messaging, email verification and more. So, developers have to focus on other core functionalities of their apps only. Ultimately, MBaaS platforms can shorten the development processes significantly and empower app developers to get benefit from faster time to market.
Stress-free scaling
Once you have created an excellent application and number of application users has increased eventually. Such a kind of success can bring new challenges for you. It is because now you have to scale your application's backend to make it capable of handling more requests per minute. As to maintain your app's success you have to ensure its improved performance or availability, otherwise, users will abandon your application. And the only way to achieve performance and availability is scalability.
However, factors like a lack of technical skills, inefficient database engines, limited hardware resources, poor query design, etc. can make Mobile Backend as A Service scalability difficult.
While MBaaS solutions are meant to be scalable right from the beginning. Most of the MBaaS platforms are using top-notch technologies that can support app backends' autoscaling in a cost-efficient manner. Due to autoscaling, MBaaS powered applications hardly experience performance issues,
What are the key features of MBaaS?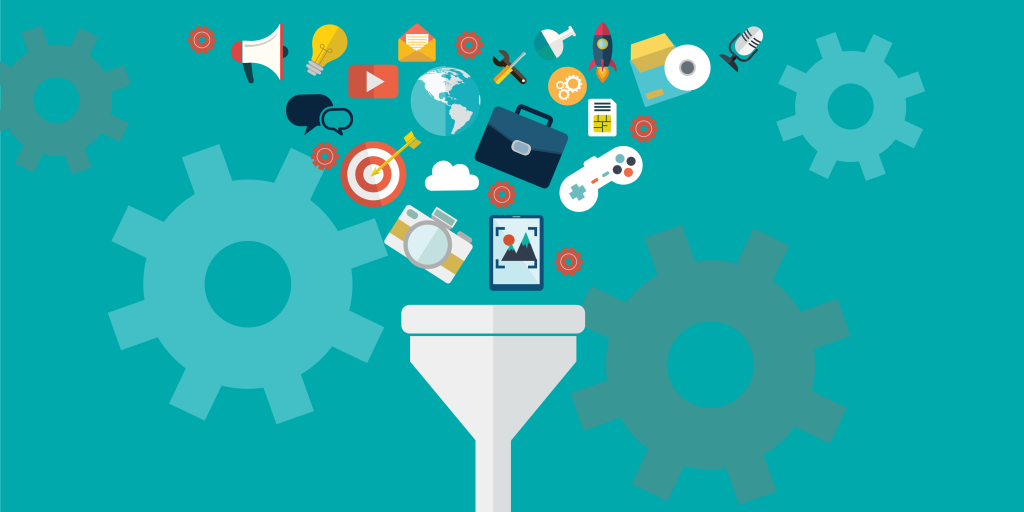 MBaaS platforms are offering a wider array of features. Even though the availability of these features may vary from platform to platform but here we have enlisted the features that can be found in every MBaaS solution:
1. Database
Database management is one of the most common features being offered by almost every MBaaS vendor. Developers can access and integrate readily used databases to back their frontend development actions. MBaaS platforms may either offer integrated database solutions or provide database management tools to let developers manage their databases without putting in much effort.
2. APIs
MBaaS vendors also offer APIs which can let developers connect their applications' frontend to the cloud-based backend services. APIs can let you integrate various services in your apps including storage, services and other cloud-based integrations.
3. Security
Even though the integrated functions that are meant to ensure application security vary from MBaaS platforms to platforms. However, most of the platforms offer effective user management, SSL certification, user authentication, as their security features.
Some advanced tools such as Back4app offer 2-factor authentication, as well as GDRP compliance to offer enhanced security practices. Overall, MBaaS platforms allow developers to develop secure application development and hosting solutions.
4. Hosting
Many MBaaS providers offer dual function services including application development and hosting. So that developers can access cloud storage for hosting APIs, user-generated content or even backend files. Even more, MBaaS users can also scale their hosting services whenever required.
5. Notifications
Developers using MBaaS platforms can integrate various types of notifications in their applications. The most common notification channels include email notifications, SMS and push notifications. Push notifications are the most common notification type supported by most of the MBaaS vendors. However, others may offer multichannel notifications too.
Best ways to select an effective Backend as a Service platform
Even though all MBaaS platforms offer excellent value and support to application development, they differ in their offerings commonly. Therefore, it is important to do your research before selecting aMBaaS platform. Make sure to choose the one that can help you in aligning your development processes more effectively.
To make things easier for you, here we have brought some of the most common factors you can consider while choosing the best MBaaS for your application development:
Open-source or proprietary
AMBaaS platform could use proprietary or open-source technology. The open-source code is normally available for the public, which will allow easier customization to developers. Ultimately, achieving the development needs would become simpler. While, proprietary platforms don't offer access to source code. So, for the projects that need higher customization, open-source solutions are better.
Tools and resources availability
Availability of development tools and resources varies per vendor. Make sure to know the development tools and resources being offered by a vendor are as per your project needs. Look out for easier integrations, CLI for automating tasks, APIs and quick application management features before choosing any MBaaS platform.
Ease of use
MBaaS platforms are supposed to make app development easier and faster. Therefore, avoiding platforms requires extensive prior knowledge or learning to get up and run. An excellent MBaaS provider must come with an easier to use interface and effective visual elements to perform even complicated management and development tasks.
Cost
No one wants to overshoot their budget to create and manage applications. Therefore, pricing is an important factor to consider while choosing your MBaaS platform. You can find various cost-effective and high-quality solutions in the market with ease. Look for the platforms offering free and flexible premium plans to make the most out of your decision.
Technologies
The supported technologies of MBaaS will determine the application and the way of its functions. So, make sure to select the MBaaS platform supporting your type of programming language. Even the latest platforms are also supporting GraphQL and REST APIs for writing queries. GraphQL will allow developers to write précised queries to boost application performance and save costs on the transfer of data.
Technical support
Whether you are a mobile app development company of developers or working as a solo developer, anyone can get need technical support at some point in development. Therefore, do proper homework before choosing a Mobile Backend as A Service solution and consider the one offering efficient and effective technical support.
Conclusion
The Mobile Backend as A Service has brought much-needed innovation to the development industry and helped developers to produce modern applications faster. MBaaS solutions are reducing development costs, shortening development processes, and making scalability easier. However, it is highly important to make proper research before choosing the best Mobile Backend as A Service platform to make the most out of it with ease.
Read more: How VMWare Workstation Is A Part Of Brilliant Technology?