WordPress has become one of the fastest publishing platforms for promoting web content for different organizations and business start-ups. With a great attachment to blogging, the Web Developer is devising means through which content can improve traffic on websites and various online platforms. So, if you are a web developer who works for a web development company, there are certain key concepts you need to understand about content management systems. Your knowledge of web management can enhance your professionalism in enhancing frequent visits of readers and viewers to your web page consistently. One thing that can facilitate consistency and professionalism is your grounded knowledge about the use of plugins and WordPress plugins must have.
Plugins are software programming features that can be used in improving the function of other computer programs. As a web developer, your knowledge about web content management depends heavily on how you can incorporate plugins for facilitating the improved functioning of web pages. These plugins will be discussed below, and you will have a description of how you can use them in enhancing WordPress engagement.
1. Usersnap

Managing feedback can be less stressful with this WordPress plugin. Web development companies know the value of feedback that clients offer to their respective societies and businesses. As such, as a web developer, you will benefit a lot if you can incorporate this plugin into a client's website or your website. This will help web owners have an excellent platform through which all feedback can be managed efficiently without any form of displacement. The essence of feedback is to know what you are doing right or wrong in providing for your clients. So, it's a good idea to see that a set of friends, family, and strangers are drawing your attention to things you never thought were wrong.
2. Debug Bar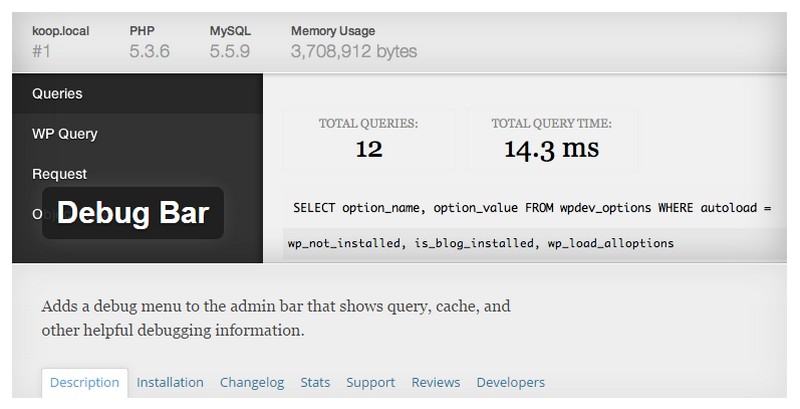 Bugs can invisibly ravage the effective use of websites. Bloggers can find it difficult to know what is obstructing content publication. But as a web developer, you can add a debug bar to your web pages to help monitor the unwarranted activities of bugs on these pages. So, all activities on your blog will be displayed on a debug bar to help you notice signs and warnings that you'd hardly notice when you don't have this WordPress plugin.
3. Theme Check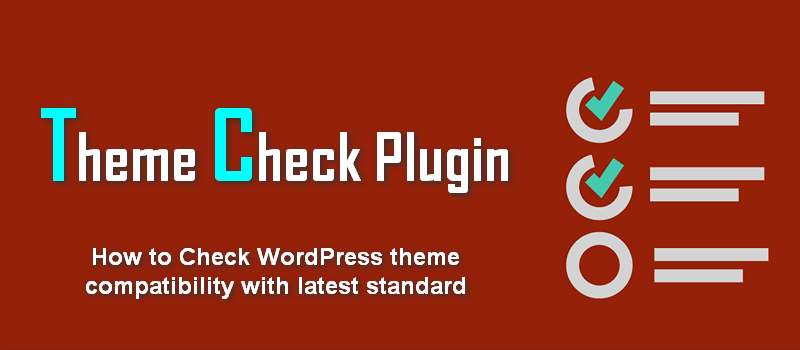 For supporting the standard practices of building themes for your blog, you need the Theme Check plugin. Themes are essential components that a web development company incorporates into the design of blogs and web pages. If you want to meet up with the standard of the latest practices, you should get this Theme Check tool. It is used to check for inadequate mismatch of themes used by the WordPress user. So, when themes don't match with contents or images, a web developer can use this plugin to ensure the use of WordPress eCommerce themes that match the contents of a blog.
4. User Switching

This plugin makes blogging easy for users. Here, users don't have to log in their usernames over and over again on a particular blog post. This is because logging off and logging on will be done automatically for users. So, coming across tech blogs, you will only need to log in once and the User Switching, if installed, can manage multiple users on a blog on a daily basis.
5. WordFence

Developers in a web development company know the usefulness of WordFence. This is because the web developer is much aware of the attacks that ruffle the efficient use of blogs. Apart from checking for attacks, WordFence can also be used for monitoring traffic on web pages. So, the web developer should always ensure that content is effectively managed with the use of this WordPress plugin.
6. Regenerate Thumbnails

This plugin can help your regenerate themes or forms to suitable sizes for your site. Depending on the number of images or themes you want to work on, Regenerate Thumbnails can help you reshape these items to fit angles in your site. These images and themes can go side-by-side to facilitate an attractive and interactive web page.
7. WP Reset

This plugin is very effective. If you are not happy with the contents of your site, and you want a new look, this plugin is the best software for solving the problem. Mistakes can happen, and you may have the need for a website change. Clients may not be comfortable with certain aspects of your site. So, when clients bring in complaints, you know what you should do. Erase the contents, themes, and customization, and you can start building a new one all over again. This should only be used when necessary.
8. BackupBuddy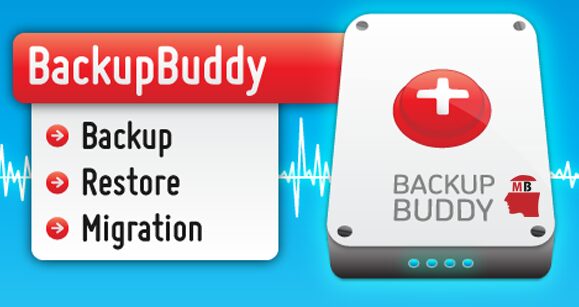 Backups are very vital because you have to be prepared for unexpected events. Web sites may crash, and hackers can also hack into your website. So, to prepare for this impending crisis, the web developer should install this plugin. This is to ensure that you have a backup of files, WordPress plugins, content, images, and themes making it easy to retrieve them when a site crash.
Final Words
If you want to serve your clients better, you need to recognize the importance of custom extensions and plugins from 'corePHP'. Use these plugins to enhance the function of your sites. The purpose of creating a site varies from one person to the other. You should use the right tools to ensure that your site is up to standard. As a web developer, your knowledge of these plugins will help you enhance WordPress sites fortifying them against attacks. Apart from reducing the possibility of hacking, you will also improve the efficiency of web pages.
Read more How to Reset your WordPress with the WP Reset Plugin?