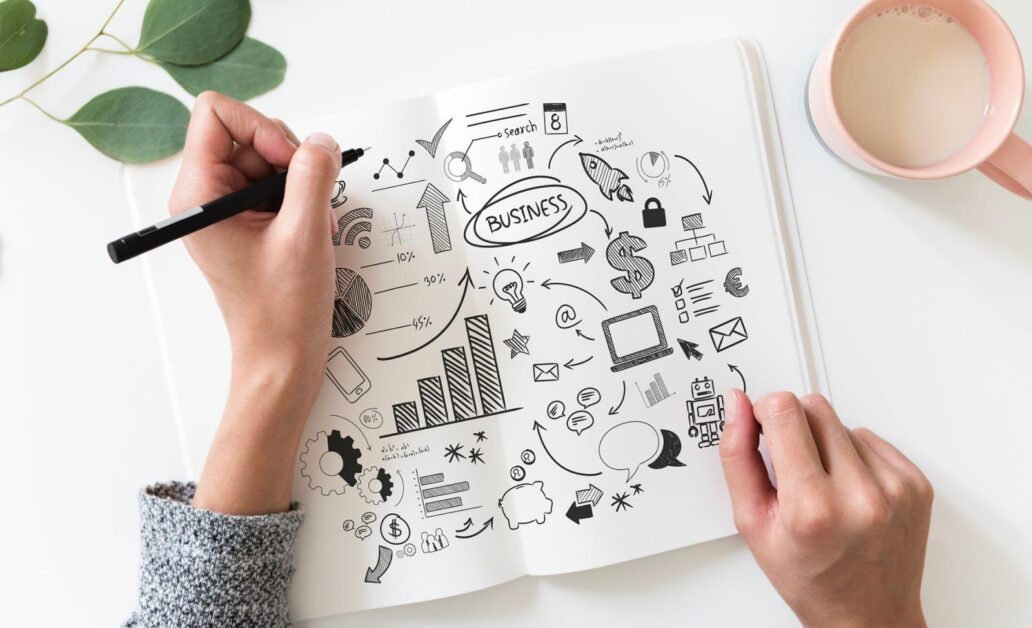 Creating an online presence for your business is a crucial step in the marketing process and also the establishment of the company or the brand. It is not just a thing that you do once and then you don't bother about it. Creating an online presence is not a one-step or two-step thing. It's an ongoing process. When you create a website or give your business a face using social media platforms, it is important to follow up on that and not just take it as a one-time thing. Also, there are a lot of things involved in the process. It starts from the design to the content that you want to present, to the audience that you want to focus on. There are things like how you will present the content, what is the new information that you can present etc, that should be kept in mind.
This online presence can be used as a technique to target your audience and bringing in leads through that audience. It's all about turning your blog visitors into leads.
Let's take a look at how businesses can do this.
1. Create a goal
Turning your visitors into leads or generating leads is a goal. It is a clear goal which drives you to do as many creative things as possible to attract the audience that would like the content you are showcasing and eventually like the products and services that you are offering too. So it is extremely important to have a goal first. Without a goal, there is no point in going forward with the process.
2. Create a strategy
A goal without a strategy is like shooting in the dark. You don't know where to point or who to point at. You'll only be wasting your ammunition. So after creating a goal, it's time to create a strategy. But the strategy should be such that it must relate to the kind of goals that you have created for your website. Decide the ways that you will be presenting your content and try to find the right way of doing it based on who
your audience is.
3. Research
Researching about the type of content you want to present on your blog is unavoidable. Research is a step where most of the smart work happens. You need to research about the kind of stuff that works in your industry and present something similar to it but in a unique way. The goal and the strategy will help you in knowing the exact things you need to research. Also, something that works for others won't always work for you. So also research what would be the most suitable step in your case.
4. Presenting your content
This is a step where a lot of factors come into play and you have to take care of all those factors in order to provide the best content and attract the target audience.
In the research step, you should get to know your target audience and about their likes and dislikes. So when you are presenting your content you know what your audience will prefer to see. So write for your target audience. The best way of generating a lead from your blog is to write for your target audience.
5. Ways of grabbing attention
Writing content that is specifically targeted for towards your audience is one good way of grabbing their attention. But it's not enough. There are many other creative and not-so-obvious ways of doing that as well. Just having good content won't be enough. So offer information that is new and exciting, invite your audience for quizzes and questionnaires. Offer them a free trial or a tip regarding your products or services which would, in turn, raise the curiosity level and make them eager to follow you.
6. Marketing campaigns and blogs go hand in hand
Just because you are focusing on a blog doesn't mean you should let the marketing campaign loose and vice versa. Both these things are equally important in the marketing of your company and brand and attracting the target customers.
7. Using Analytics
Generating leads through your content or blog can be considered as inbound marketing and any inbound marketing is incomplete without analytics that helps you optimize the growth of your website. Using the analytics, you can know whether people are reading your blog, how many people are following the blog, lead conversion rates etc.
Monitoring the blog analytics is also something that should be done regularly, otherwise, it's a waste.
Conclusion
It often seems like creating content for your website is a simple process of mixing words and industry jargons and throwing it out on the internet. But it is not that easy. Putting out content is a process that requires creativity and time. The content also needs to be a bit target-specific and unique. The steps mentioned above are a guide for you to generate leads with the help of your content. Connect with us — the Mobile app development team ‐ on our Google+ page or Twitter.
Read more: 10 Most Effective Tips to Reduce Bounce Rate of your Website