People today witness a breakthrough in the IT industry thanks to the continuous evolution of technology. Consequently, they are eager to embrace it. They tend to do business, learn new things, make friends online, and so forth. So, programmers/developers, nowadays tend to craft and design WordPress websites serving many purposes of people with particular plugins. Let's check out the most Popular WordPress Plugin list in this article.
Among over 60,000 WordPress plugins, you may feel harsh, overwhelmed, and sometimes frustrated when making up your mind. However, you do not need to worry too much about that cause we are here to give you a hand. First, let's find out the general standards and the basic requirements of any modern-day WordPress plugin. Then, we can consider which plugin is the most perfect for you based on some specific criteria.
Basic Requirements for Popular WordPress Plugin
You should be aware of the following prerequisites for plugins that are listed in the popular WordPress plugin directory.
Customers must make sure that the premium WordPress themes they buy have plugins that are secure and follow stringent guidelines. Developers or coders are specifically forbidden from engaging in dishonest actions, like developing code to deceive users or reinstalling deleted code.
Before developers or coders upload their files to SVN (Subversion), they also need to confirm that all included items, like original source code, pictures, and documents, have the appropriate licensing agreements in place.
It is strictly forbidden to show credits or links on the front end of websites if doing so would make people uncomfortable. Only with the explicit consent of users should external links or credits be activated and access third-party related websites, and not the other way around.
There is a caveat to this privacy policy, though. Users' permissions may be requested at the time of installation for service programs like Twitter, Akismet, and others.
Selecting a Suitable WordPress Plugin
After researching thoroughly, we would like to offer you some useful criteria to help you make the best choice among the most Popular WordPress plugin today.
Understand the Necessary Criteria
Your websites genuinely don't need so many plugins to work effectively and efficiently. Actually, your websites require those suitable ones that actually help them. If your sites have so many unnecessary built-in plugins, they may load slowly. This is so annoying that may cause negative effects on the users' experience. As a result, people are likely to look for other faster websites.
So, to address this undying problem usually arising on beginners' websites, we would like to recommend you a tip. You should select those plugins that can guarantee to do effectively the following tasks:
Search engine optimization (SEO)
Security of websites
Optimizing websites performance
Look for Some Reviews of The Most Popular Plugin
The customer average rating points/stars of one plugin may be true or may show unbiased feedback. So, your job is to read those feedback carefully before making up your mind to purchase those plugins. You can search for those ratings and feedback easily through some of the websites or online channels.
Notice the Plugins Updated Time
In the interest of protecting users, the frequent updates of plugins play an essential, vital role in fixing bugs and errors as well as improving the usability of websites.
Your WordPress may be easily attacked by hackers without frequent update versions as an updated plugin show vulnerabilities. With the vulnerable openness of outdated plugins, threat actors can easily hijack your sites, steal your data and take down your web pages at any time.
Therefore, for security purposes, you had better put your plugins in up-to-date status by updating them to the newest versions.
Most Popular WordPress Plugin List: 15+ Plugins
LearnPress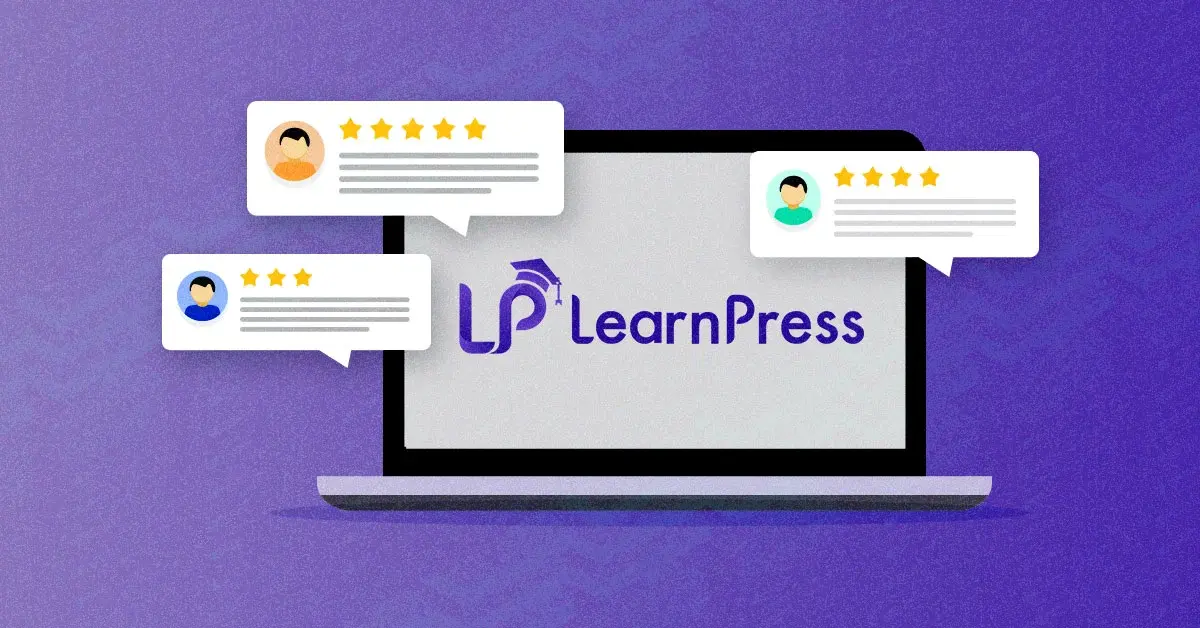 Learn More
If you are deciding to create online services and sell them but wondering if LearnPress is really suitable for your purposes. You are reading the right article. Stay tuned and let's figure it out!
LearnPress by ThimPress is no doubt the best choice among several WordPress LMS plugins. This plugin is totally free to use. However, you can purchase a theme compatible with LearnPress to utilize the best of this WordPress plugin.
Unlike some other plugins, LearnPress is amazing as it allows you to install it on your own. Furthermore, this popular WordPress plugin is user-friendly and helpful. It offers you dozens of majestic tools and add-ons that you can apply effectively in creating online courses. There are questions, questionnaires, charts, mini quizzes, and so forth. As a user, you can use these wonderful things to share your knowledge in lessons between 2 different courses. Moreover, with this best plugin for WordPress, moving/copying your content from your website to another one using the same plugin is never easier.
LearnPress has the perfect support for your needs of managing scheduled content, questions, lessons, assignments, and so forth. In addition, this plugin is also integrated with WooCommerce. You can access any popular online payment platforms these days, for instance: PayPal, 2Checkout, etc, as well as traditional offline payment.
Although LearnPress is free to use, it has add-ons that require you to purchase to use it. You can experience as well as utilize more powerful features than those in the free version at affordable prices. As experts in the WordPress plugins field, we recommend you use these add-ons for more convenient features.
LearnPress can work well and smoothly with almost every Education WordPress theme. However, we advise you to make a choice from a list of education WordPress themes powered by LearnPress to avoid possible compatibility problems.
ELEXtensions

Learn More
ELEX WooCommerce Catalog Feed for Facebook & Instagram is extremely laborious to manually add all the product details into a sheet in order to display your products on the Facebook Marketplace and Instagram Shopping platforms. But with this popular WordPress plugin, every product detail is automatically mapped and added to the feed, and when you connect it with your WooCommerce store, every product information will be instantly synced to Facebook and Instagram Shopping feeds.
It makes the process of advertising on Facebook and Instagram a breeze and the entire process takes less than an hour to set up. The plugin will enable you to effortlessly increase your sales using Instagram Shopping and Facebook Marketplace.
There are both premium and free versions of this plugin. However, the premium version has more outstanding features, like the ability to map specific products to Google product categories, schedule automated feed updates, include products with multiple variations in the feeds, and much more.
WPForms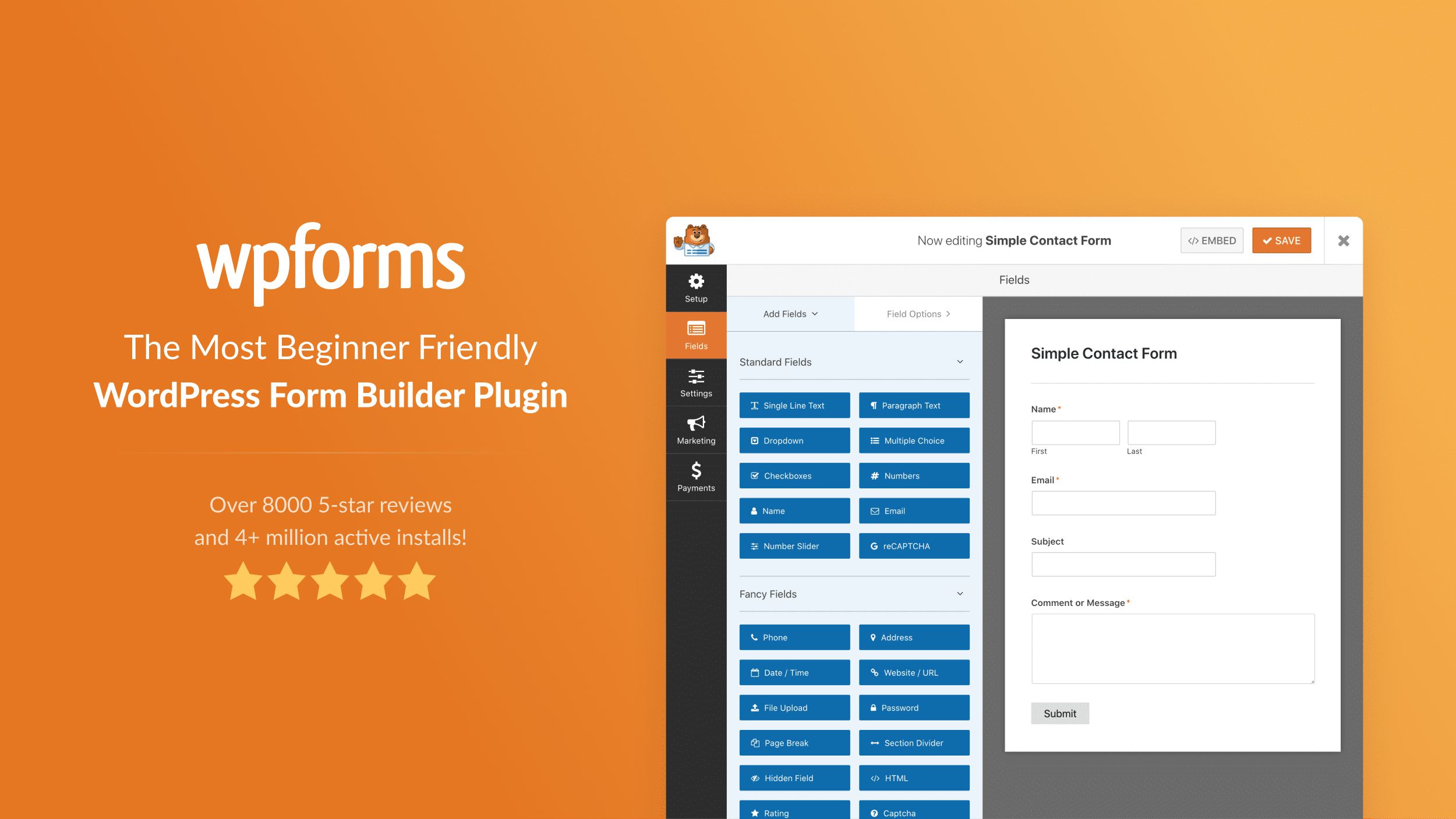 Learn More
Today, contact forms are necessary for any website as they bring your visitors ways of contacting you. So, WPForms has been coded, developed, optimized, and specially designed for contact purposes between you and third parties.
With drag & drop page builder and over 300 templates for formal forms, these most popular WordPress plugins offer you useful tools that really do assist you in creating online formal forms such as payment forms, contact forms, polls, order forms, etc., with a few clicks within minutes.
Besides, WPForms also supports integration with all renowned online payment gateways as well as marketing platforms today. Therefore, as a user, you may find it easy to build formal forms. So far, after over 5 years of being born&developed, WPForms has attracted about 5 million users creating their sites. Also, the feedback is good as well: the average ratings reach 4.9/5 stars and maintain stability as well.
AIO SEO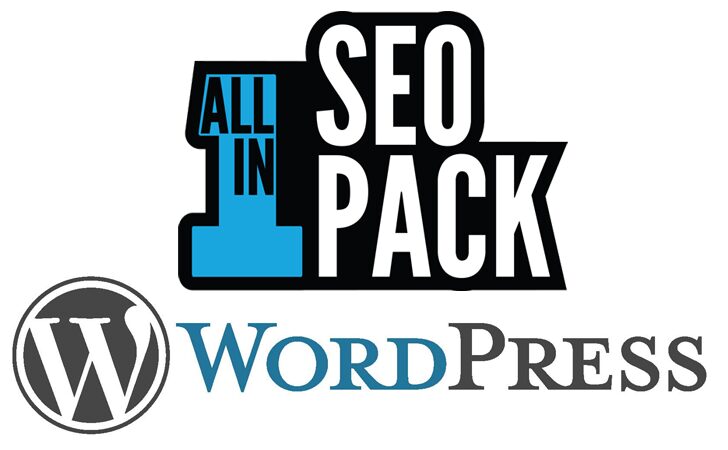 Learn More
AIO SEO is on the WordPress plugins list for free. With dozens of functionalities as well as powerful tools, AIO SEO can really give you a hand in increasing your website traffic and improving your SEO level on your sites. Therefore, the current quantity of websites using this beneficial plugin has reached dramatically and remained at over 3 million so far.
Furthermore, AIO SEO also aids you in adding SEO titles and relevant meta descriptions, creating sitemaps, accessing your website to the particular search console of Google, and so forth.
There is a free version of this most used WordPress plugin now available for experts as well as newbies on the market. However, the pro one contains more majestic functionalities such as WooCommerce SEO, video sitemap, schema, etc.
MonsterInsight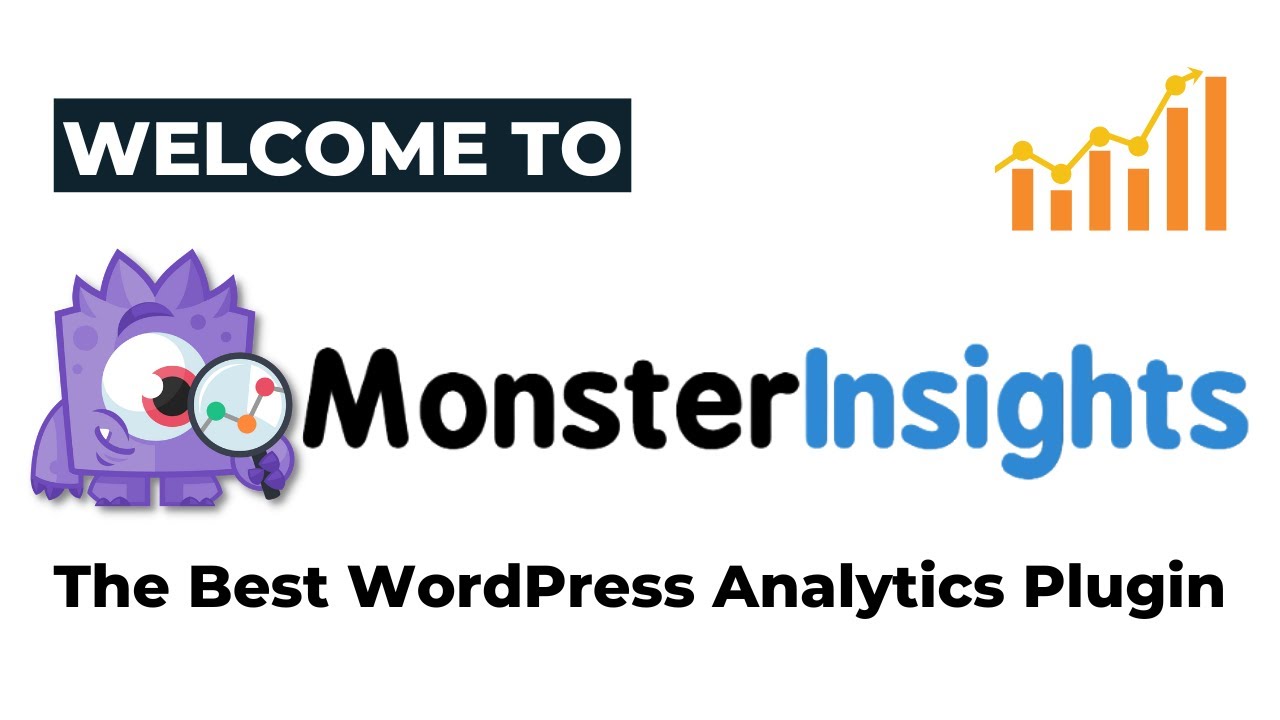 Learn More
Here we come to the fourth "candidate" on this WordPress Plugins list: MonsterInsight.
This plugin is able to connect your websites properly to the analytics system of Google. This means that you, as the users, can totally track accurately the process of finding and visiting your website of people.
Furthermore, this popular WordPress plugin, which is among other plugins powered by the Google Analytics system, has powerful features which you may surprise with. MonsterInsight can make all the critical stats shown right on your website's dashboard. You can also make your website optimizable by improving the number of your website subscribers, revenue as well as traffic.
Although this popular WordPress plugin is free to use, we recommend you get the premium plan (the Pro version) to have a better experience and extensive powerful features. With the coupon of MonsterInsights, you can get a 50 percent discount on your purchase. Therefore, you get an affordable price for the upgrade version.
Constant Contact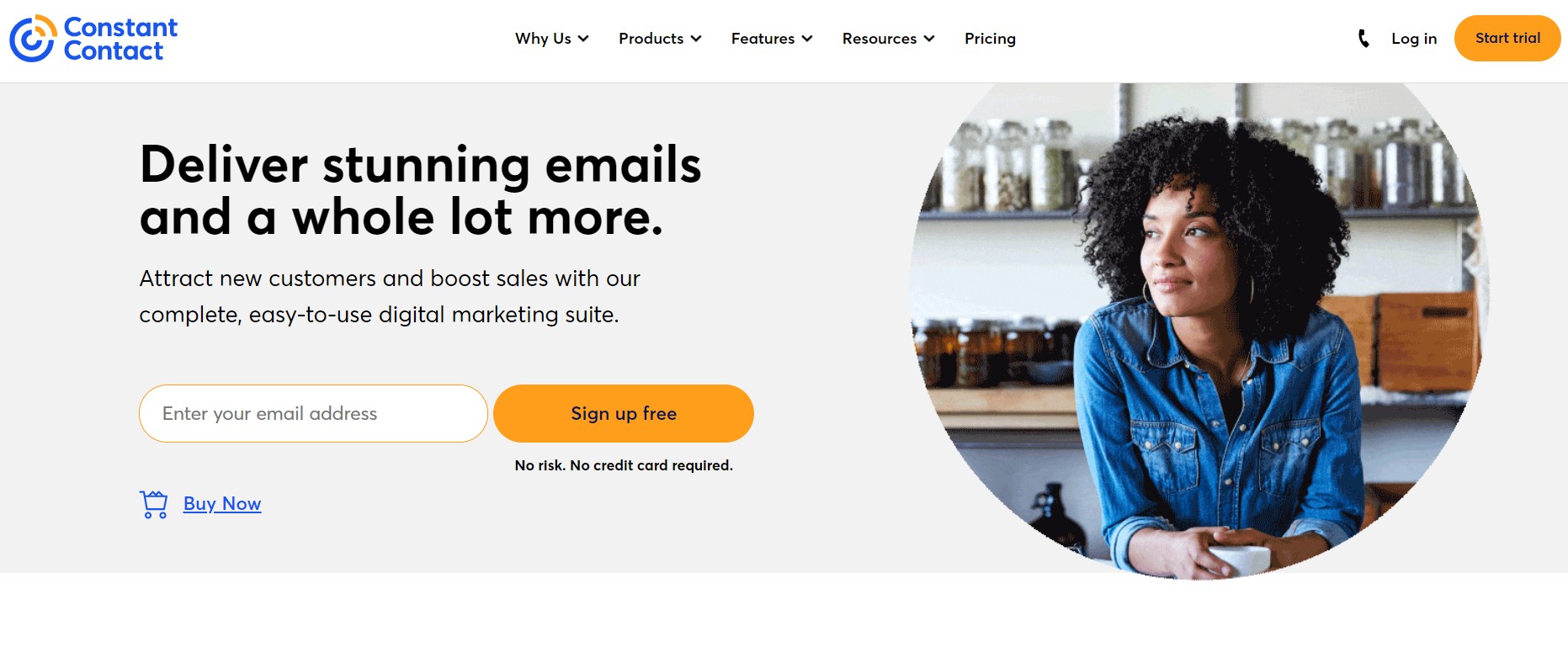 Learn More
Constant Contact is among the best plugins for WordPress free. It provides the services of digital marketing through email.
With this popular WordPress plugin, as a businessman, you still have ways of contacting your site's visitors even when they leave. In addition, Constant Contract also lets you make a list of emails and newsletters, then send them to every subscriber of yours.
If you are a low-tech person, you don't need to worry. This plugin gives you brief instructions to do the setup yourself with just a few clicks. You can also refer to our bit-by-bit instructions for Installing WordPress Plugins.
SeedProd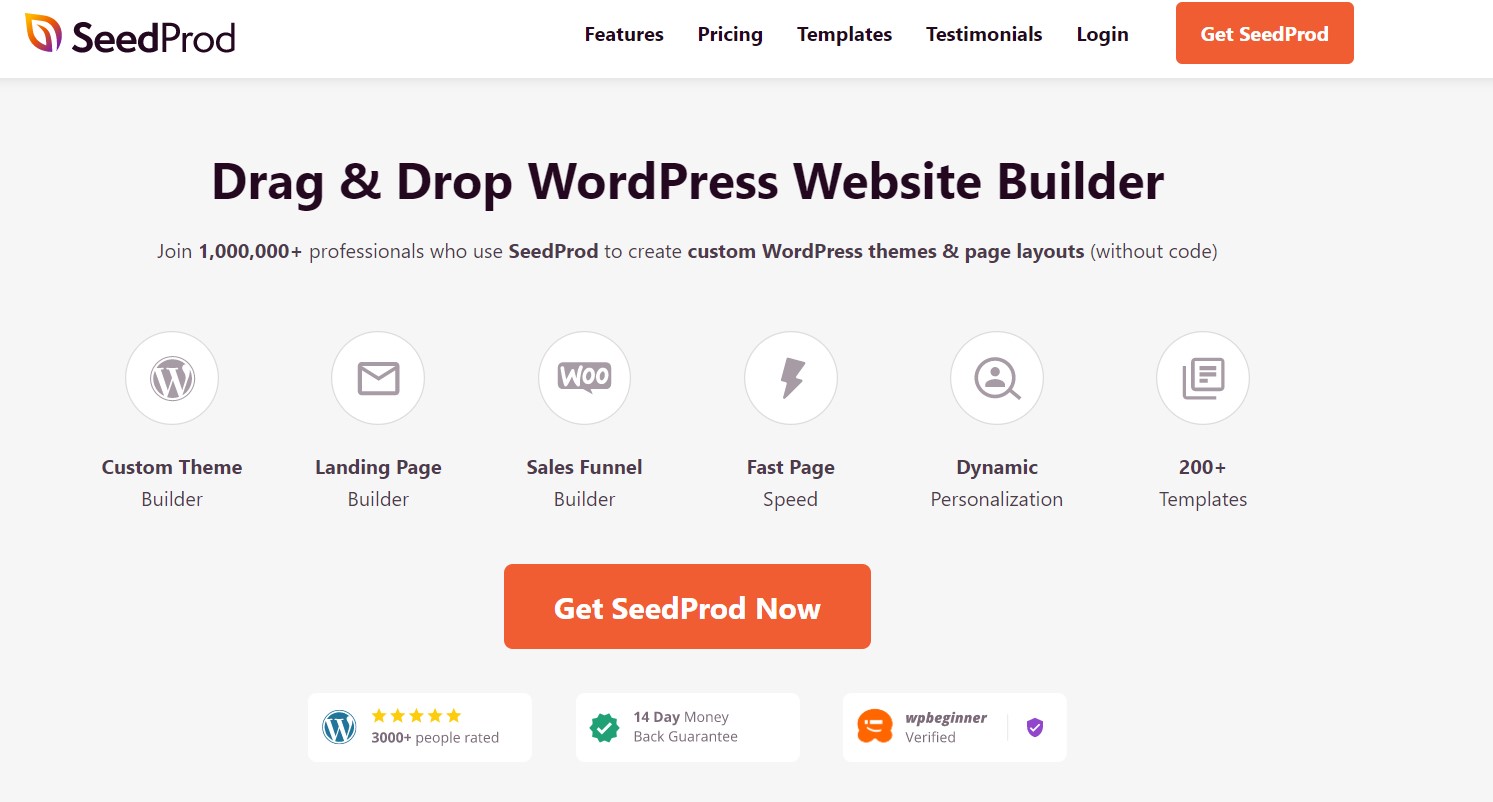 Learn More
SeedProd is known as the most renowned website builder with drag & drop manipulation. With several beautiful templates, you can easily adjust your customization options to make your uniqueness.
This popular WordPress plugin comes with a system that is specially developed for designing purposes: saving font combinations, making changes to the color of schemes, adjusting the custom blocks, and so forth.
Among the best WordPress plugins for design, SeedProd is an amazing plugin that can work effectively with any WordPress theme.
MemberPress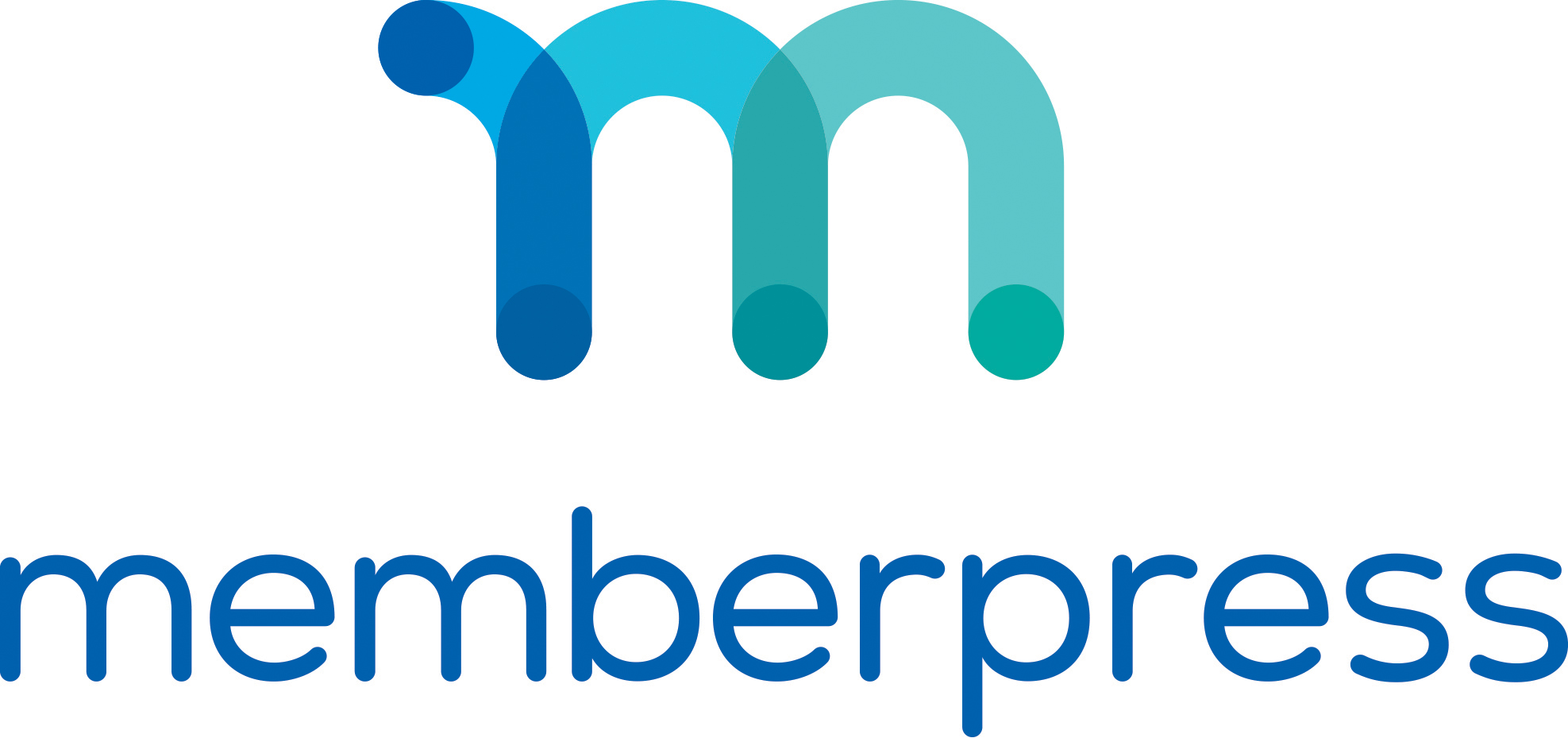 Learn More
MemberPress is on the Best Plugins List for membership ever. As the best seller in the market, it offers you tons of functionalities to create courses with online services and products, communities, and membership web pages using WordPress.
MemberPress is easy to utilize effectively. Something, for example, like your account, or login process is automatically installed within minutes. Furthermore, with MemberPress, you can easily connect to all content such as tags, posts, pages, and so forth. In addition, this plugin is also compatible with both MailChimp and BuddyPress which are really contemporary and on-trend today.
One more impressive point of this popular WordPress plugin is that it brings revenue to the creators with over 600 million dollars annually.
UpdraftPlus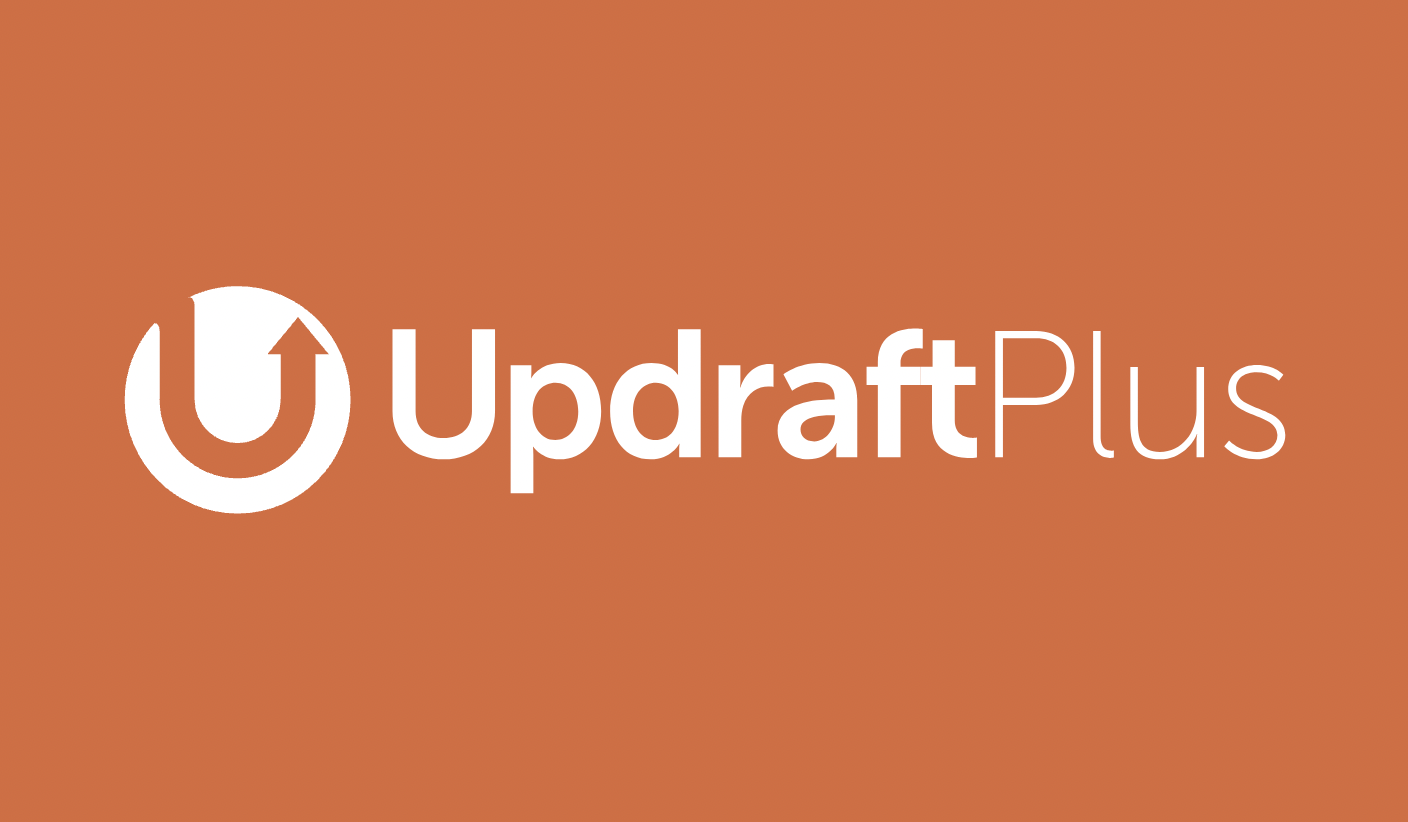 Learn More
On the best WordPress plugins list free that we have picked out before, UpdraftPlus is no doubt among the best choices for Backup Plugins. With this popular WordPress plugin and its powerful features, you can get automatic install processes for your backups whenever you want. Then, you can also save them on any different cloud storage platforms like Google Drive, S3, FTP, and much more.
With UpdraftPlus, you may find it so easy to restore anything from a backup. Although it has a free version for users, we recommend you to get the premium one to archive extra majestic functionalities support.
Sucuri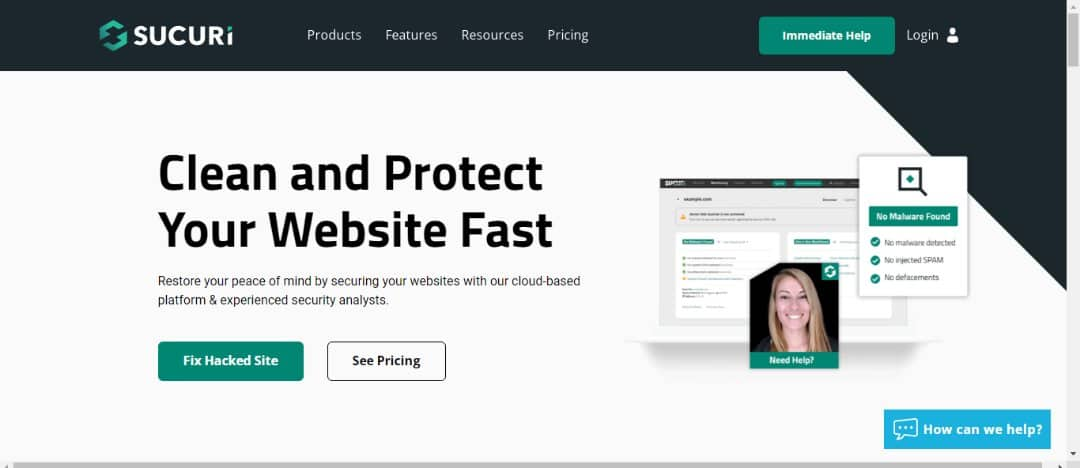 Learn More
Being on today's list of the best WordPress plugins of all ages, Sucuri is among the plugins whose ultimate aim goes toward user security. To be specific, it helps you find out potential risks/improve your protection wall partly for free. However, in the interest of user-protecting priorities, we highly recommend you pay for the paid plan. It will upgrade your security status to the highest level with the extension of powerful tools and features.
Besides, the website firewall of Succuri also analyzes the threatening website traffic before accessing directly to your current server. Furthermore, with Sucuri, if your website is taken down, you can totally get their service.
Pretty Links Pro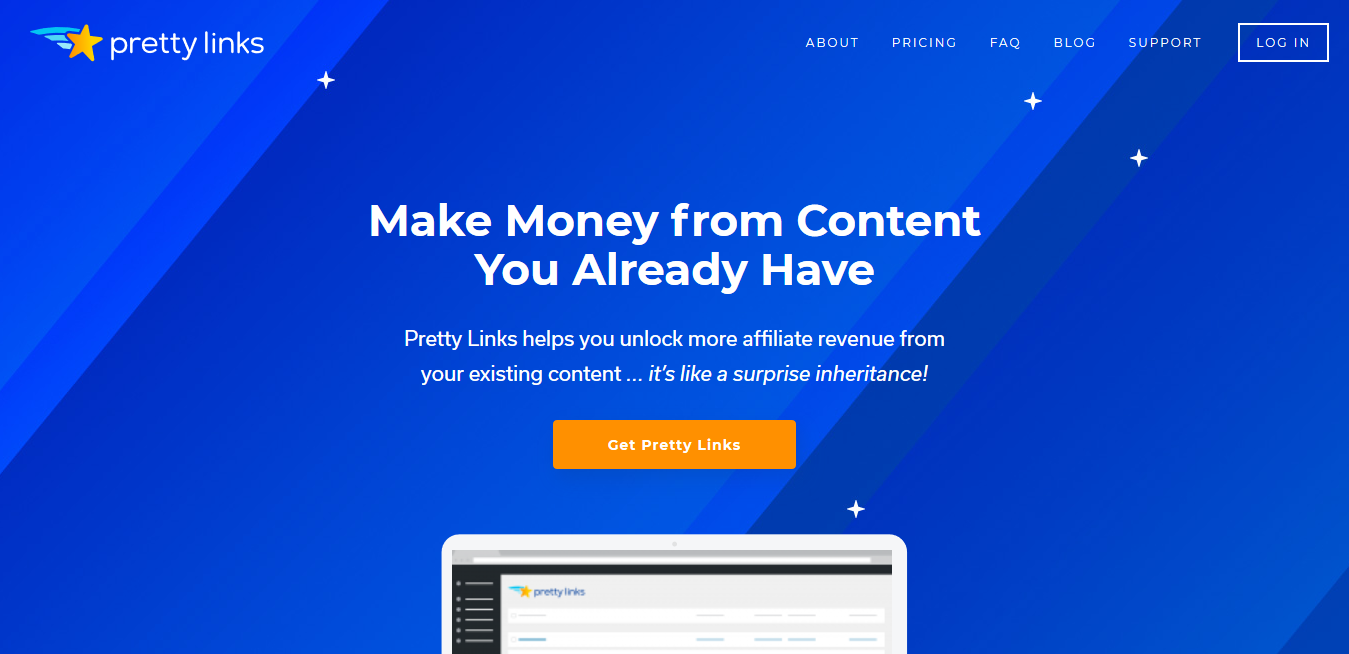 Learn More
Pretty Links Pro is the best Plugin for free for managing users' links. With its powerful functionalities, you can make changes easily to your links by shortening them.
In addition, this popular WordPress plugin is an all-powerful tool that really makes itself to be a perfect choice for people working particular jobs like marketers, businessmen, podcasters, etc.
WPML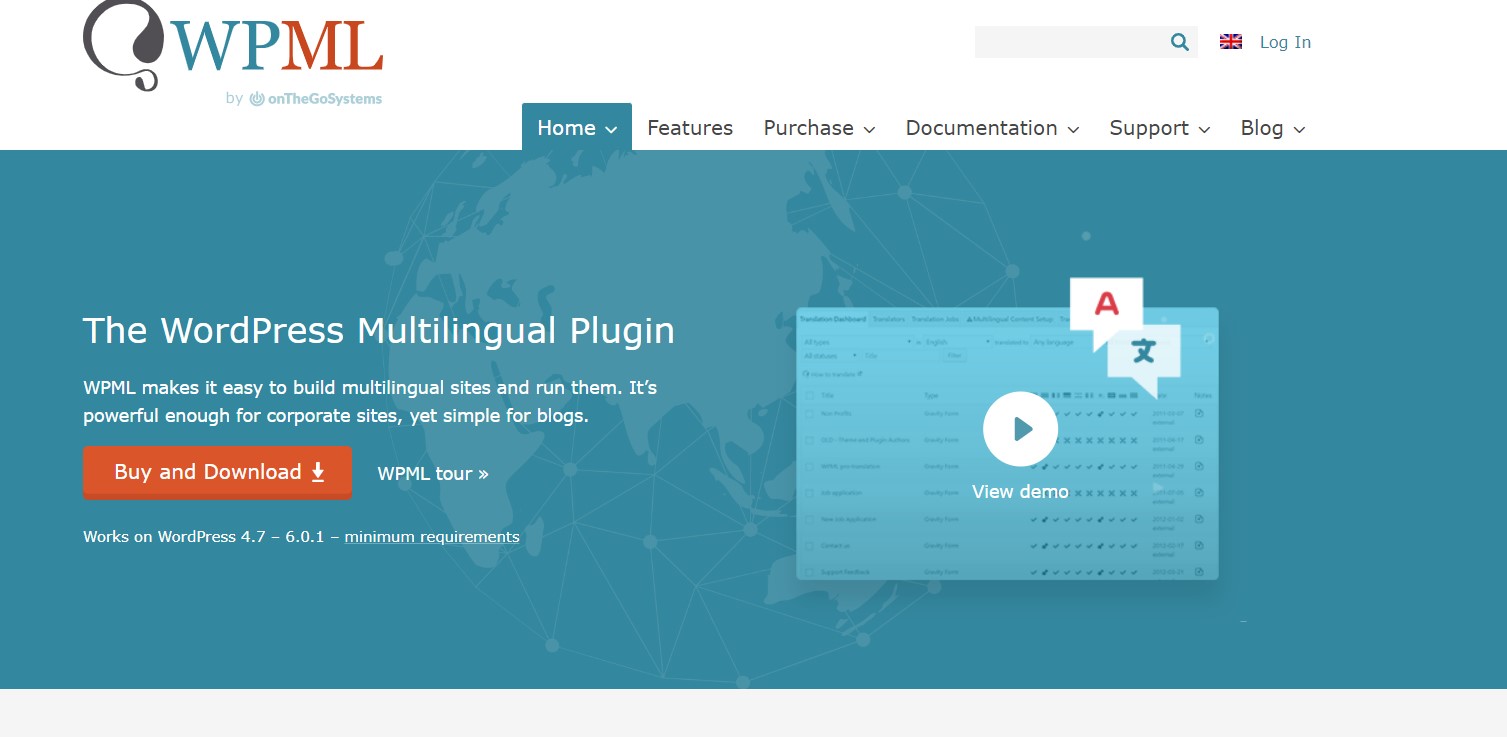 Learn More
WPML is a popular WordPress plugin that lets you create a website using WordPress with multiple choices of different languages. As you know, WordPress does not support its users in creating multilingual websites which really annoys them. Therefore, this is so challenging for business owners who decide to cater their business to customers from one geographic location to the others.
WPML is really SEO-friendly. With this best plugin for WordPress free, you can create your content and share your knowledge using many different languages. Also, you can refer to how to install WPML for WordPress in ThimPress's guide.
Shared Count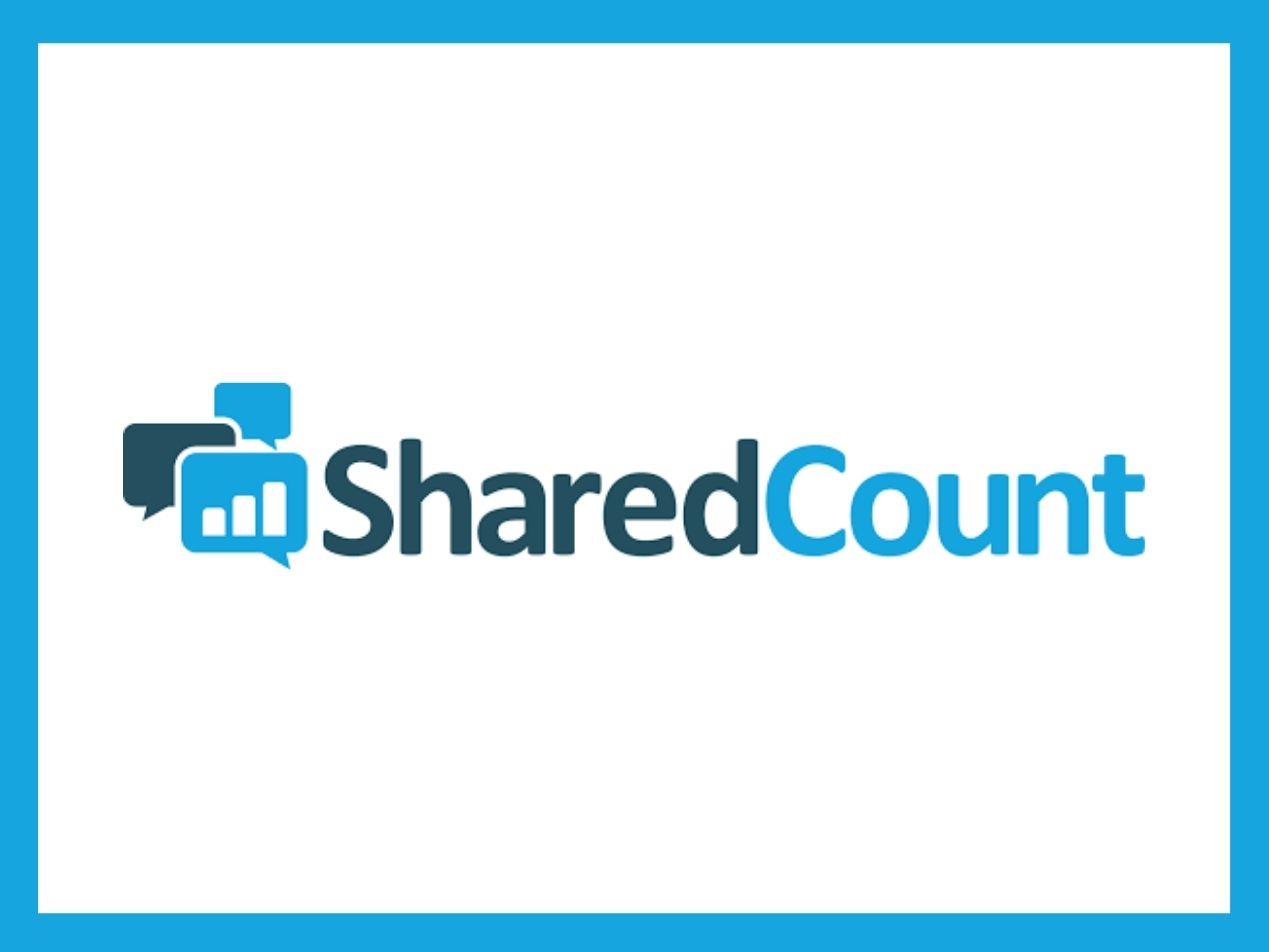 Learn More
Shared Count is among the most popular WordPress plugins in the social media field. This plugin gives you a hand in adding external links/buttons attached to your particular social media platforms.
With so many genres of beautiful display buttons, you can freely make up your mind for your posts on your websites. In addition, this popular WordPress plugin also indicates counts providing you with social proof (for instance, the number of times your posts are shared).
Today nearly none of the plugins in the relevant field on the market can outrank the free version of Shared Count.
Insert Headers & Footers

Learn More
With Insert Headers & Footers, adding code snippets to WordPress websites is never easier. The users don't have to change their original theme files to complete that task. Thanks to that positive and convenient plus point, they may have a good experience with this popular WordPress plugin.
In addition, this is on the list of the most popular plugins for free. It is really suitable for businessmen who are looking for JavaScript to add to their business sites but don't know any code.
SEMRush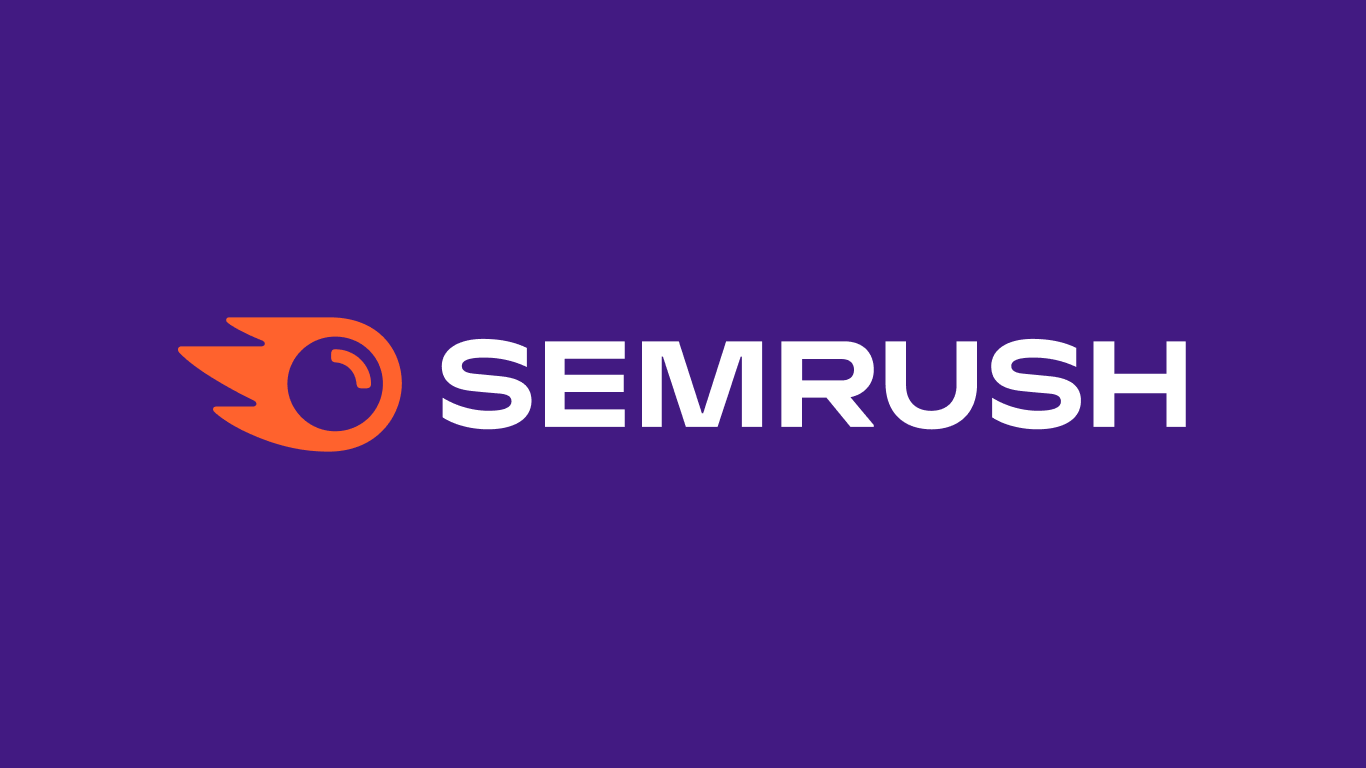 Learn More
Pro digital marketers and business owners often use SEMRush as a helpful "assistant" for their online jobs. To be specific, this popular WordPress plugin for SEO comes with tons of tools that really help you in improving your SEO, social media paid PR strategy and much more.
Unlike some of the other popular plugins these days, SEMRush can support you in tracking your competitors by collecting their competitive intelligence and analyzing it in detail. Therefore, take that chance and select the best strategy for your business.
Google Workspace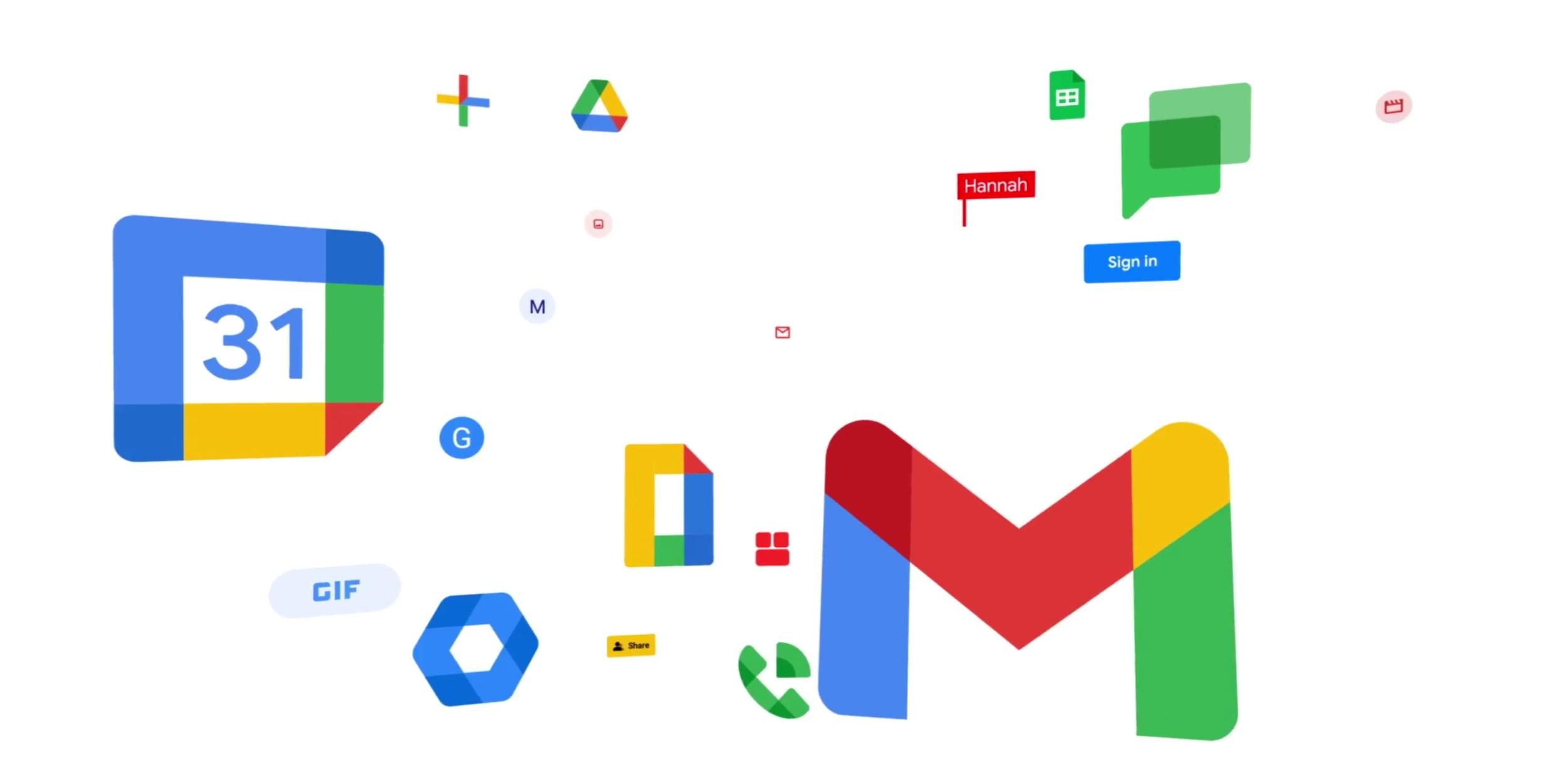 Learn More
Google Workspace is an amazing website app that brings you stunning tools about which you may hear before. They are Google Docs, sheets, powerpoints, etc. These majestic office applications are really user-friendly, free, cheap, and suitable for everyone with multiple purposes.
You can you this app to save your costs on any different software as well as hardware, control, manage your backup, etc.
Uncanny Automator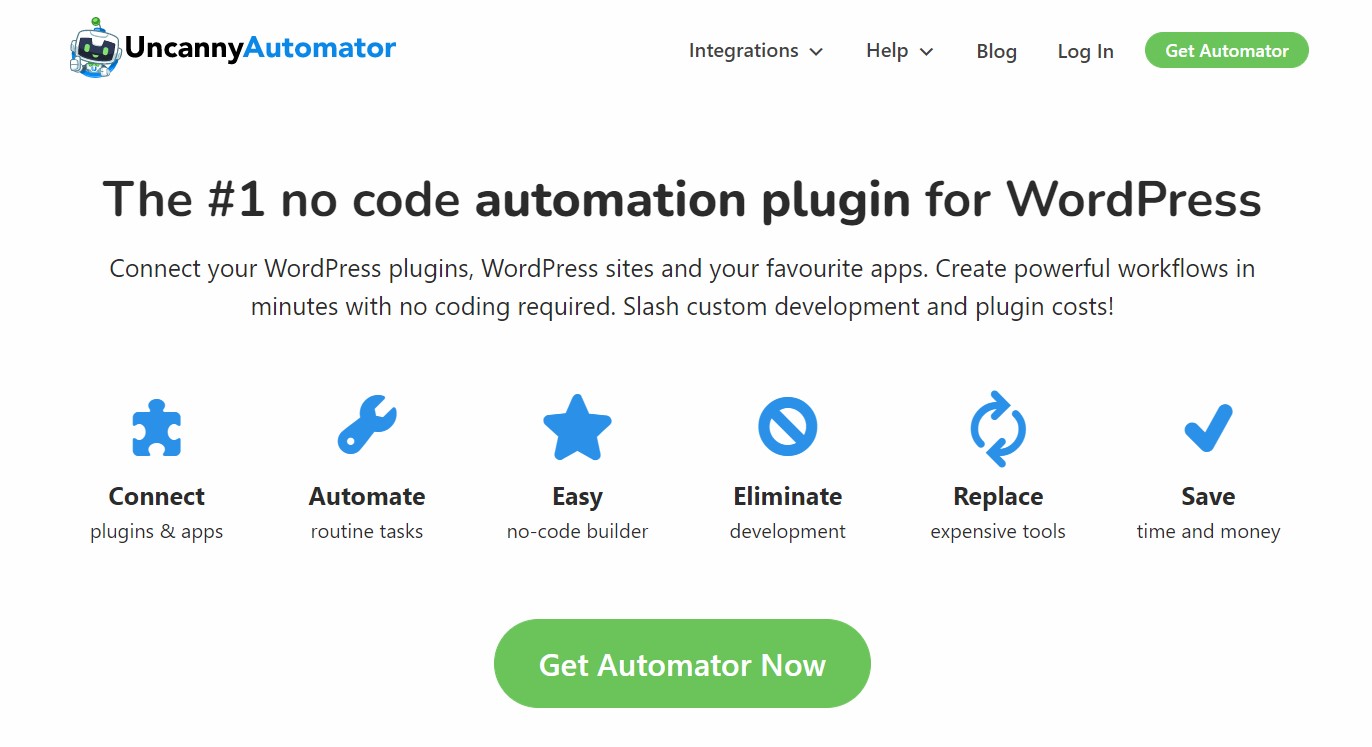 Learn More
So far as we know, Uncanny Automator is among the most popular WordPress plugins. With this great plugin coming with stunning features, you needn't know any code to manage your current WordPress plugins and make them work together effectively without any compatibility issues.
The much better interesting part of this plugin is that it allows you to connect two different WordPress websites and let them work with each other. This method requires no coding actions.
Final Thoughts on Popular WordPress Plugins
There we have done it! You can totally refer to the list we have mentioned above to find out the most suitable perfect one for your ultimate purposes.
Read more: Top Popular Page Builder for Websites using WordPress.
---
Contact us, ThimPress:
Website: https://thimpress.com/
Fanpage: https://www.facebook.com/ThimPress
Youtube: https://www.youtube.com/c/ThimPressDesign
Twitter: https://twitter.com/thimpress