If you want to protect your WordPress website or keep your WordPress site safe from hackers or malware, you absolutely need the Best WordPress Security Plugin.
Why? The reason might surprise you because the average WordPress website or non-WordPress website is attacked around 44 times each day. And, over 18 million sites get infected with the malware at any given time every week. Now you know the risks of an unsecured website and should quickly pick up one security plugin below to make your business's going well.
So, what if your website is being hacked? Of course, it will hurt your business and:
You will lose your own data or even users' and customers' data.
You can not access your website and it might get locked.
Fixing these issues takes time and costs a lot.
To avoid this, you need a security plugin as a first priority step for you once you have a website. Let's take a quick look at some of the best security plugins we outline here in this article today to save you time. Please remember that do not install and activate more than one plugin from this list cause this way can lead to bugs.
6 Best WordPress Security Plugins
Sucuri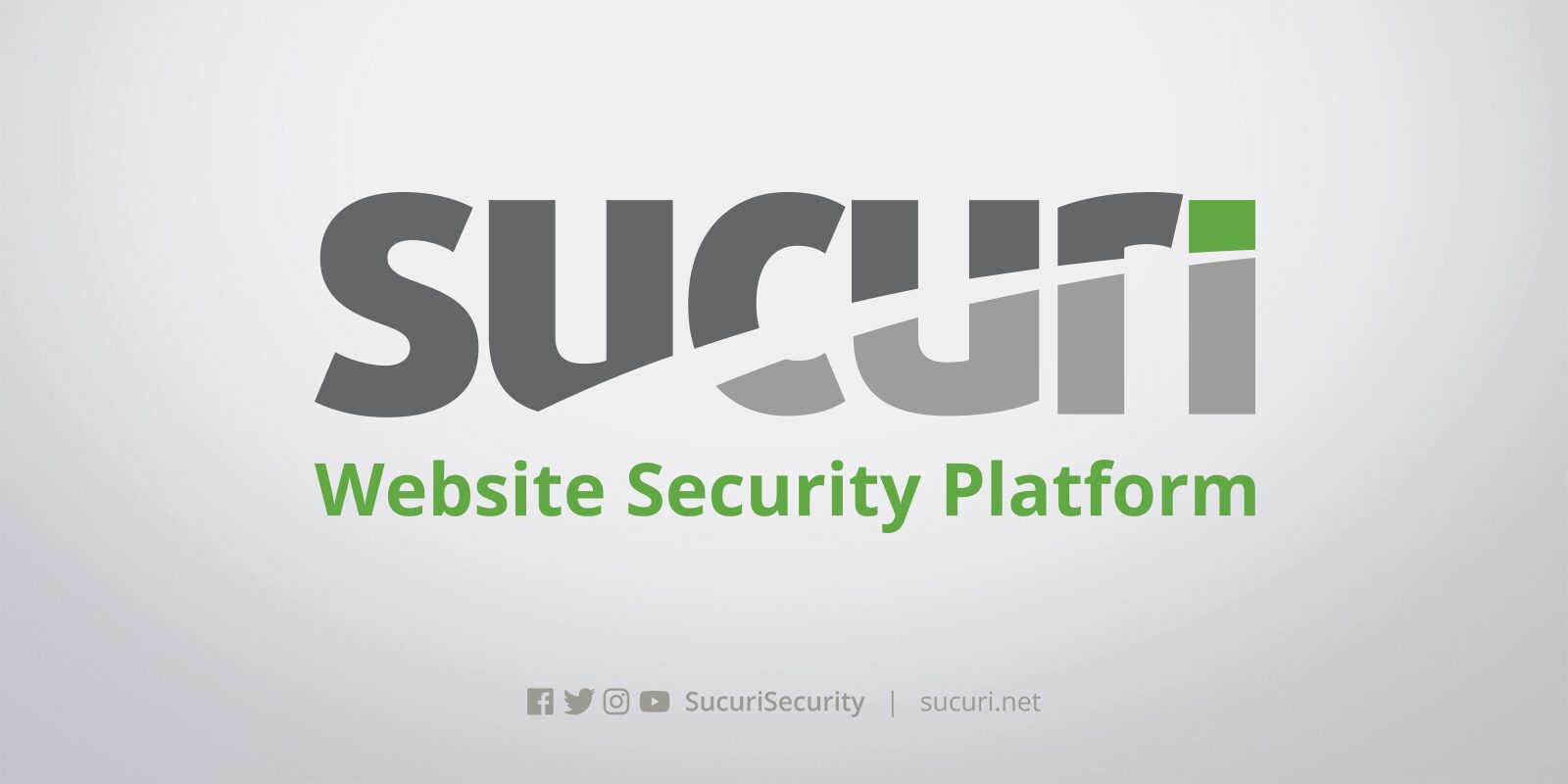 Sucuri is the first security plugin we highly recommend to you. It has a free version that allows you to check, harden security and scan your site for finding common threats. However, if you wish to have all-powerful and helpful features, let's go with paid plans. A paid version comes with Sucuri Firewall protection which helps your website have advanced protection not only from brute force but also from malicious attacks.
Moreover, the Sucuri website firewall analyzes the bad traffic before reaching your server. Another feature is to serve static content from their CDN provider servers and to boost & speed up your website's performance.
The great thing is that this plugin can help you out if your site is being hacked by repairing and restoring it within 30 days. You just need to contact their team and they are happy to clean up for you.
Wordfence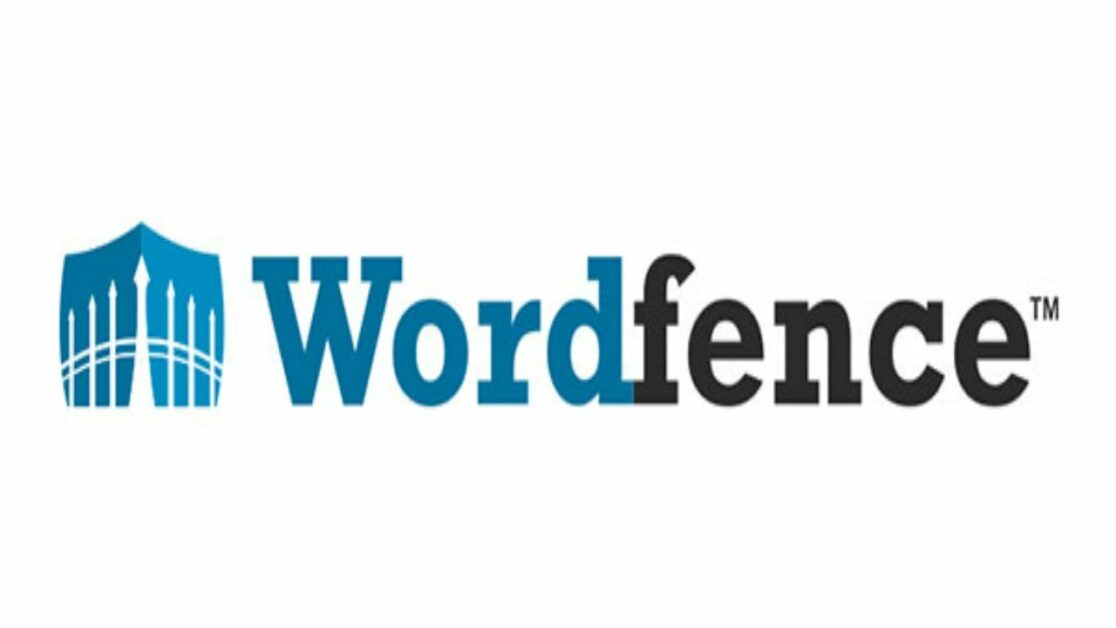 Wordfence is obviously another best WordPress security plugin worth considering. You can feel free to use a basic version without paying any cent and still get complete features such as WP firewall, login security, security scanner, security tool, and so on.
A WordPress firewall, will filter out and block malicious traffic quickly and also protect your site from brute force attacks. The next feature is the Malware scanner of this most used WordPress plugin. It can scan your site for common threats (core files, themes, plugins, bad URLs, SEO spam, and much more). You will receive an alert right away if they finger out any security breach.
Controlling the security for many sites in only one place is a great point of this tool with the Wordfence central feature. Besides, you can check and monitor your website's security on your dashboard such as attack statistics, and Wordfence feature status.
iThemes Security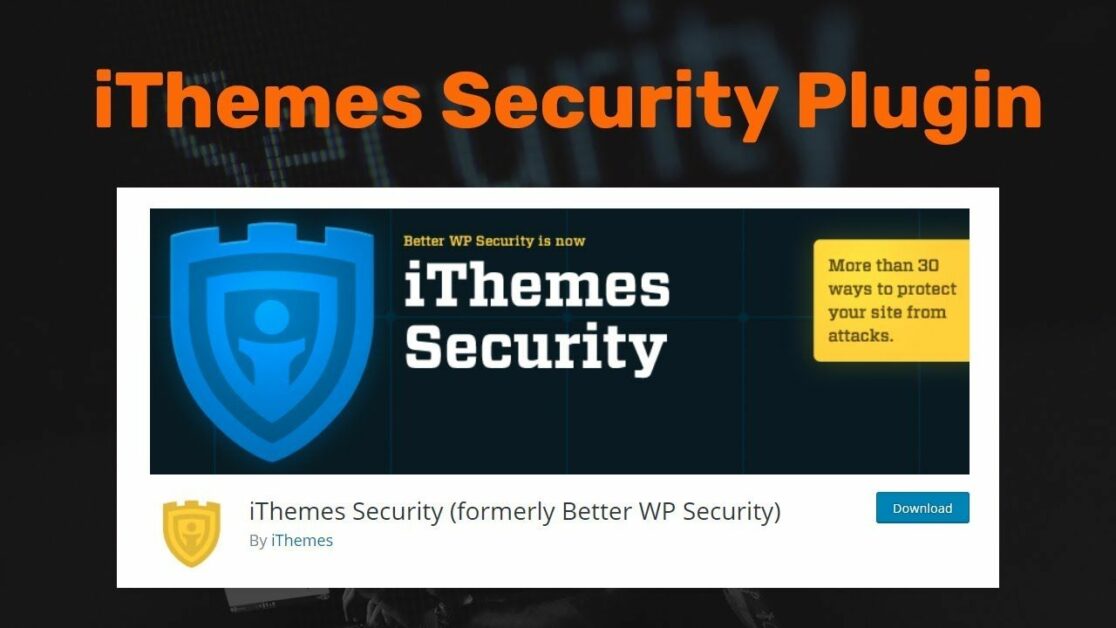 Have you ever heard about the famous plugin – BackupBuddy? If yes, you should consider another plugin – iThemes Security Pro since they come from one popular team – iThemes. Like all other products, Ithemes Security comes with a clean interface and is really easy to use.
Moreover, using this security plugin, you are able to access WP brute force protection to protect your password, 404 detections to lock out the IP if over the limit, also schedule for database backups, etc.
Sadly, the plugin did not come with a website firewall and malware scanner but they allow you to use Sucuri's Sitecheck malware scanner. That's why we are still considering this as the best security plugin for WordPress in this list.
All In One WP Security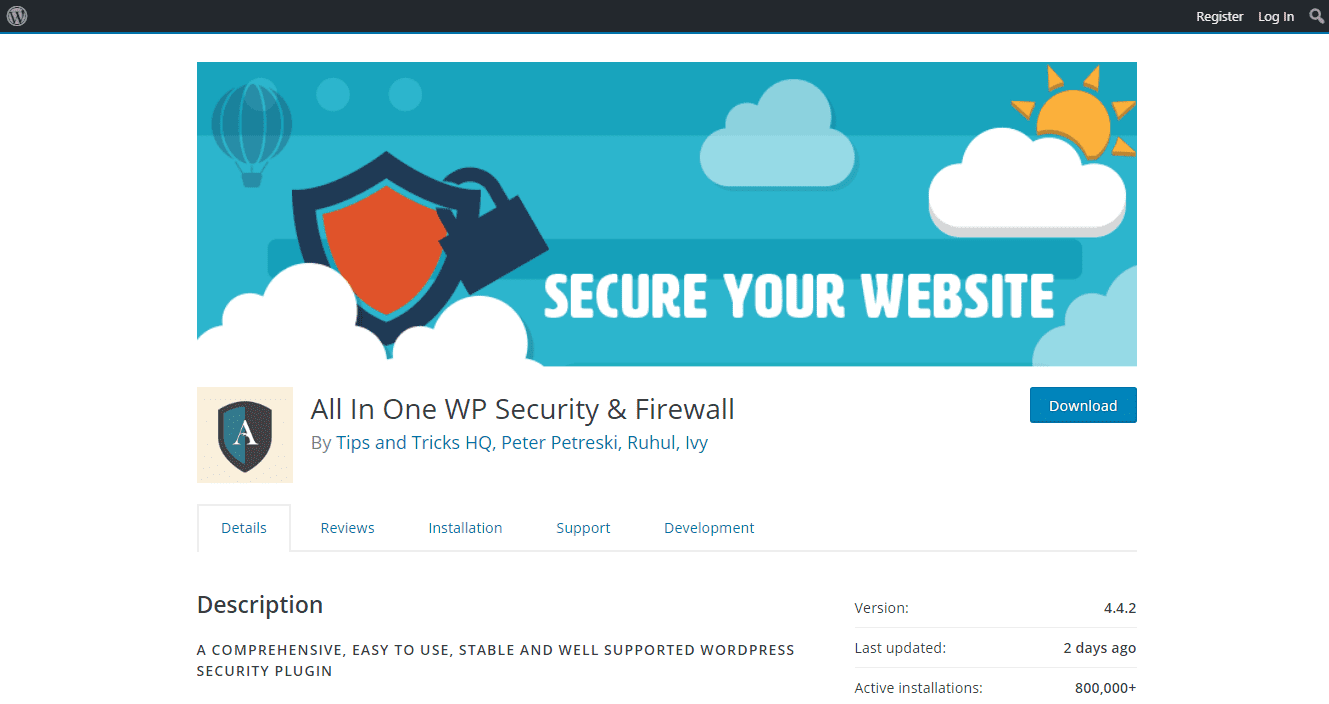 All In One WP Security is a wonderful security & firewall plugin. The first thing that we should mention about this plugin is it comes with a completely free version. It does not come with a premium, paid, or pro version, meaning that you will have some powerful features. If you find other security plugins that are hard to practice, you can try to apply this basic tool.
Next is the login lockdown function, which helps to stop the brute force login attack. If the IP address has a lot of 404s, you can enable this function and block that IP automatically. In addition, you probably can monitor user accounts by changing the username in the admin dashboard or can detect if there are accounts with the same user account names.
Moreover, this WordPress security plugin lets you add firewall protections to your website via the htaccess file. Hence, these firewall rules detect and then block malicious scripts. No wonder this tool is definitely the best WordPress security plugin for your WordPress site.
Anti-Malware Security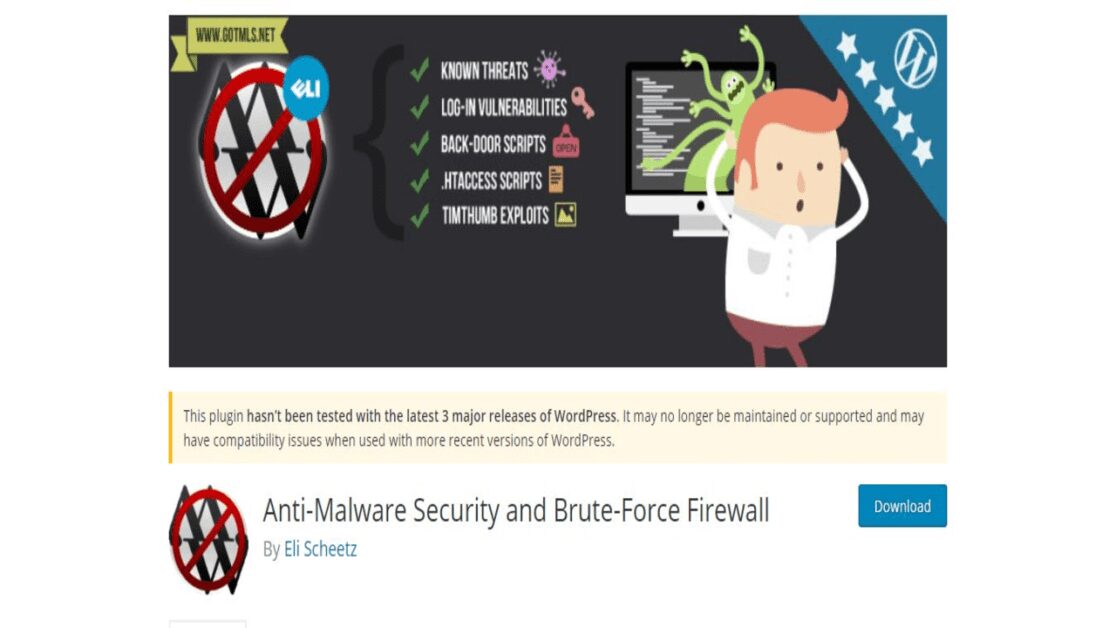 This tool is the Best WordPress Security Plugin. If you are searching for an anti-malware and security plugin that fast finds out the common threats, then Anti-Malware Security is the perfect solution for you. It absolutely protects your website and you do not need to worry about your security anymore.
With the malware scanner feature, it will figure out and remove all malicious code, backdoor scripts, database injections, and more. If you are going to upgrade this plugin to the premium plan, you can easily analyze the integrity of WP core files and fix the wp-login and also fix the XMLRPC to stop brute-force and DDoS attacks.
The premium version of this WordPress security plugin also offers auto-updated definitions if you turn on the scan.
WPScan Security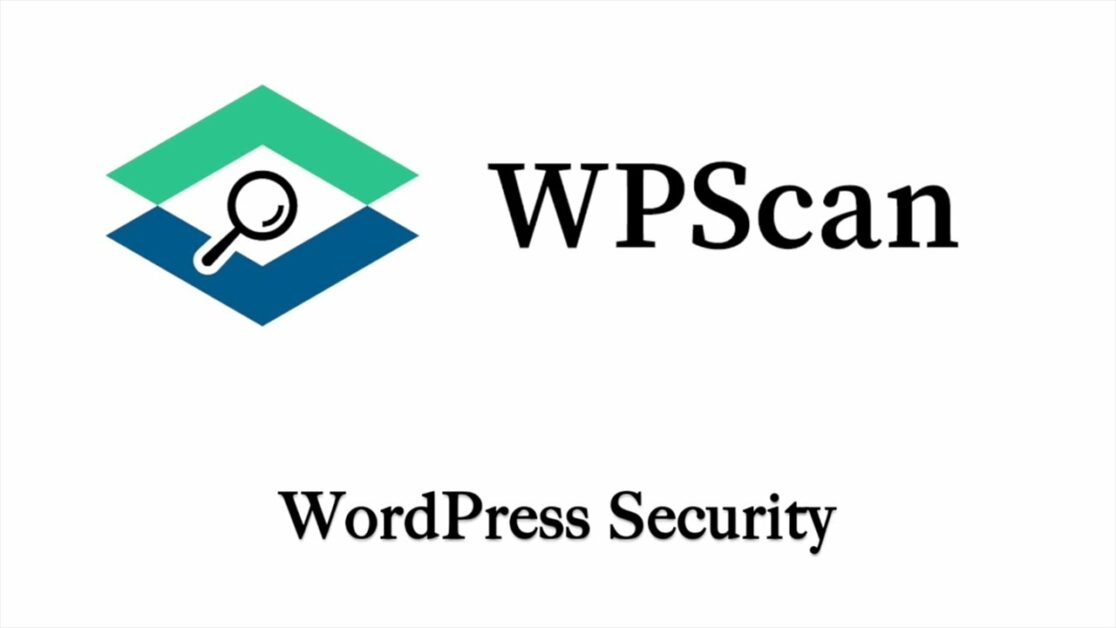 Last but not least, WPScan Security, is another of the best WordPress security plugin topic today. It has its own manually curated WPScan WP vulnerability database which has been around since 2014. Moreover, it's always updated by the specific WP security specialists and the community team.
WPScan use this database which has over 21,000 known security vulnerabilities to scan for WordPress, plugin, and theme vulnerabilities. In Particular, you can set a schedule for auto daily scan and get the notification email.
In addition, this most popular WordPress plugin offers an API plan for free which allows 25 API requests each day and every website can use them. Besides, if you want to have more API calls, you can go with paid plans.
In Conclusion
Hopefully, you enjoy the list of WordPress security plugins today. All 6 plugins are already great and they are suitable for any website. If you wish to have all the powerful features to surely protect your site, we highly recommend you check out the Sucuri tool.
And if you want a basic security plugin with a free version, you can go ahead with All In One WP Security. After deciding on the Best WordPress Security Plugin, you might wish to find a plugin to restore your site after a security breach. So, let's check this list of the Best Free WP Backup Plugins for Protecting WordPress.
Read More: 5 Best Contact Form Plugins for WordPress Compared
---
Contact us, ThimPress:
Website: https://thimpress.com/
Fanpage: https://www.facebook.com/ThimPress
Youtube: https://www.youtube.com/c/ThimPressDesign
Twitter: https://twitter.com/thimpress