In today's digital world, it's not only imperative but also mandatory to have a good-looking, user-friendly website for your business. A website is the face of your business and potential customers can turn to do business with you. And when you think of creating a digital storefront, the presence of tons of eCommerce platforms is enough to puzzle you and there are Reasons to Choose WordPress.
WordPress has been the world's leading Content Management System (CMS) since 2014. Its market share grew to a shockingly high percentage of 61 in 2020. This means that WordPress is used by 33.5% of all websites online. WooCommerce (a WordPress plugin that turns a WordPress site into an online store) powers over 4 million active online stores. 22% of the top 1 million eCommerce sites use WooCommerce. Brands such as Bata, Mercedes-Benz, TechCrunch, Sodashi, and BBC America among many others use WordPress for their online stores.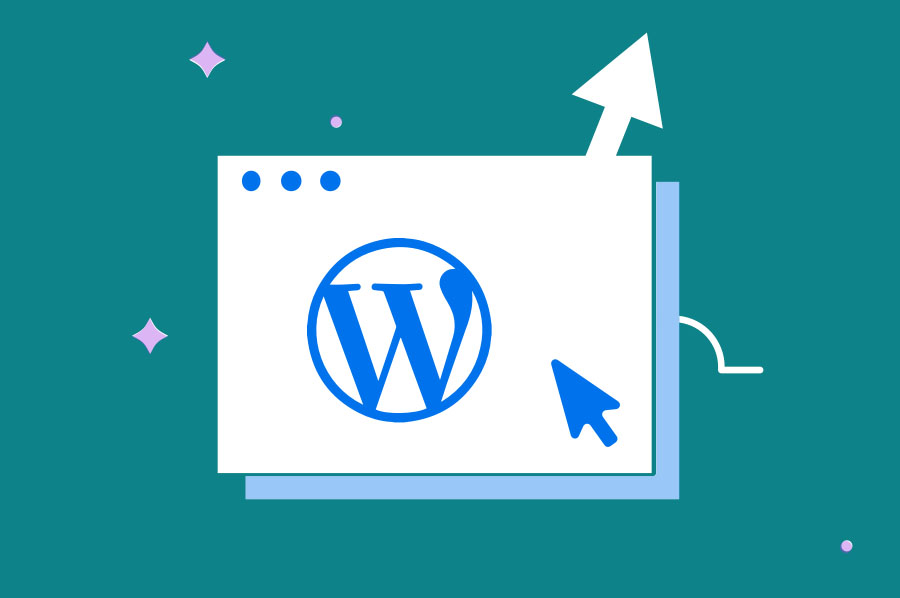 So what is so special about WordPress and why it is the first choice of every online merchant? These 5 Reasons to Choose WordPress will suffice to convince you that you too should choose WordPress for your next eCommerce venture.
1. It's Free
One of the reasons to choose WordPress as your go-to solution is if you are tight on budget. The software is free to download unlike other eCommerce platforms like Magento and does not incur monthly charges like Shopify and BigCommerce. Coupled with free themes, you can launch a fully functional online store without spending a penny.
Although you have access to hundreds of free WordPress themes, we recommend purchasing a Theme for your website. A premium Theme will save you from purchasing plugins later on to enhance your store's functionality. Besides, premium Themes are hard to hack, richer in features, and come with regular updates, and professional support. You can get a good general-purpose WordPress theme for as low as $30. Affordable price should be one of the Reasons to Choose WordPress for your business.
2. It's Easy to Use
The fact that even a non-technical person with absolutely no coding or design skills chooses WordPress for their eCommerce solution speaks volumes of the platform's ease of use and Reasons to Choose WordPress. Everything is straightforward and self-explanatory. Even if you haven't used WordPress before, you can get an understanding of the dashboard and all the options within a couple of hours.
WordPress also has the most extensive documentation and the largest community to help you with any problem. You can find the solution to any problem big or small by referring to countless tutorials, videos, blogs, and forums all over the internet. In case you are unable to find the solution, you can leverage over 300,000 WordPress developers available for hire at cheap prices. Location does not matter so no matter where you are, you can easily find a developer for your eCommerce web design Dubai project. Yeah, added 1 more to the Reasons to Choose WordPress.
There are a lot of free and paid WordPress plugins to add any type of functionality to your store. With little or no technical skills, you can easily integrate the most complex features.
3. It's SEO Friendly
What good an eCommerce store is if it does not rank in search engines and generate organic traffic? WordPress falls fits this criterion. The platform offers a lot of SEO features such as Meta titles, Meta descriptions, Meta keywords, SEO friendly URLs. You can also get some truly amazing free SEO plugins like Yoast or All in One SEO Pack that will help you do the SEO settings and achieve better rankings in SERPs.
WordPress themes are usually fully responsive which means they can adjust according to different screen sizes. This not only provides an equally well shopping experience to users coming from all devices but also improves SEO score as mobile-friendliness is an important SEO factor.
4. It's Scalable
Everybody wants growth and every business owner aims to expand his business with time. Scalability is an important feature that every eCommerce platform must offer, adding one more to the Reasons to Choose WordPress. WordPress supports your growing business needs and can deliver hundreds of millions of page views a month. You can also easily customize any aspect of your store.
The only thing that can limit your scalability is your imagination plus your hosting provider. Just make sure your hosting provider does not put a limit on page views or bandwidth so that your website does not crash in case of a surge in traffic. WordPress gives you a free hand as to how big you can go.
5. It's Secure
Your eCommerce platform should be incredibly secure so that your customer's personal and sensitive information is not comprised under any circumstances. Trust is the only thing that will keep you alive in the eCommerce market.
WordPress website developers are working relentlessly to make the platform as secure as possible. They frequently release security updates and features. Just keep your site up-to-date and you have nothing to worry about in terms of security.
WooCommerce itself is the most secure plugin. Moreover, you can install security and backup plugins to safeguard your data in case something goes wrong to run your website. Should it be the last one in Reasons to Choose WordPress?
Reasons to Choose WordPress: Conclusion
WordPress is a widely used platform for eCommerce stores. With the help of the above-mentioned reasons, you'll get an idea why WordPress is a preferable platform for eCommerce stores mainly for startups. Further for better visibility and assistance always consider a reputable web design company. Above mentioned 5 Reasons to Choose WordPress would definitely convince you for your next eCommerce store.
Read more: Most Used WordPress Plugins
---
Contact us, ThimPress:
Website: https://thimpress.com/
Fanpage: https://www.facebook.com/ThimPress
Youtube: https://www.youtube.com/c/ThimPressDesign
Twitter: https://twitter.com/thimpress