Why Use Instagram for Business?
Using Instagram for business is one of the most powerful marketing tools and leading ways to generate revenue through a social network. Every business should take to the platform to promote their brand, products and services.
Over the years, since Instagram first launched, it has gone from an editing app to the best way to showcase what your business has to offer. If you're not using Instagram for business, you're truly missing out on opportunities and potential customers.
Utilizing the platform to its fullest potential may seem daunting, but if you follow these tips. You can use Instagram for business to generate serious revenue. Let's start by switching to a business profile.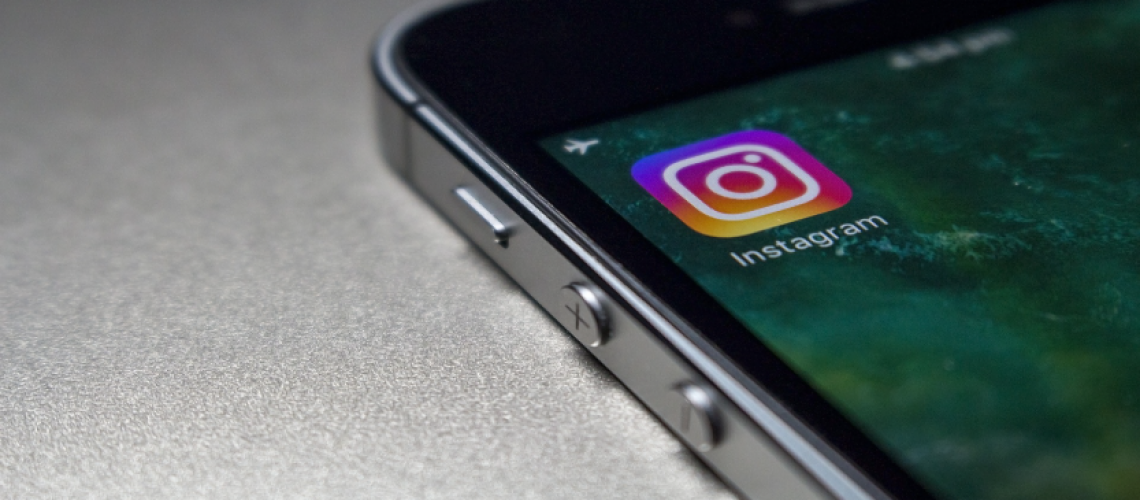 Optimize your profile when using Instagram for business
If you want potential customers to be attracted to your brand, you need to optimize your Instagram profile. Think of your profile as the first impression for a customer. It is important to make it visually appealing and maximize it's usage.
First, if you have not already, switch to a business Instagram profile. You can find directions on how to do so here. If you're a brand looking to grow your following and strategically market through the platform, a non-business account won't suffice.
There are many benefits to using a business profile versus a personal profile. If you're a business, having the proper account will help you to be taken more seriously.
Business profiles have clear distinguishing factors like an industry button, a place to display your address and a contact button. These added features not only are helpful for patrons and consumers, but also give your profile a more professional look.
Call to action buttons provide potential followers and customers the opportunity to interact with your account and know more about the business. There are tons of action buttons that connect your business with other online services. For example, Fandango for booking movie tickets, Yelp for restaurant reservations and StyleSeat for beauty appointments.
These call to action buttons encourage customers to make the first step in interacting with your business. Don't chase potential clients, allow them to reach out to you!
Instagram bios is a important for your brand
Circling back to first impressions, it is important to have a clear and engaging bio. This is the first line someone reads when visiting your profile. Instagram bios help establish your brand, attract the ideal audience and ultimately lead to an increase in sales such as using a lead generation software to help small businesses generate more leads for their business.
Instagram only allows one link to be shared in the bio. Companies like url.bio assist with this roadblock by helping you drive traffic from your Instagram account to multiple pages through one single link. It is important to keep this organized and make the most of your link platform or single link if you chose to go that route.
Now that profile is all set up, let's get into 4 ways to generate revenue using your business account on Instagram.
Utilize Shoppable Posts and Stories
Instagram recently made selling your products that much easier with the launch of their shoppable posts feature.
This is a huge step for the platform to become more business friendly with Instagram. This feature allows Instagram users to complete their entire buying journey from discovery to checkout fully within the app.
With the shoppable posts and stories, Instagram has made it easier than ever for businesses to reach their consumers. There are even many templates or catalogs templates available online which you can use for creating engaging posts for your business profile.
For a business, tagging a product is as simple as tagging your friend in a post. Instagram shoppable posts are marked with a "tap to view products" tag that looks similar to a personal tag, but instead of leading to a users profile, consumers are redirected to a shoppable page.
In addition to shopping through Instagram posts, stories offer another outlet to drive sales. Instagram stories many times can have higher engagement than posts for some brands. Users were once limited to "swipe up to shop" but now can add product stickers to allow a more organic shopping promotion.
Work on Affiliate and Influencer Marketing
You have likely heard of Influencer marketing, but affiliate marketing enables an influencer to earn commission on each sale they refer to a brand.
If you're a brand and looking for additional ways to generate revenue, working with influencers and affiliates is a great place to start. These relationships are usually mutually beneficial for both brands and influencers.
Brands working with influencers can expect to see multiple benefits. When an influencer posts a product picture on Instagram, expect increased engagement shortly after the posts are live. This is because influencers usually tag the brand they are promoting and link the product, which in turn drives curious followers to the brand page.
Next, create ongoing relationships. If an influencer is successful once in terms of generating sales for your company, it is likely the influencer will be interested in repeating it. They will get paid again and provide value for your brand. Again, a win win situation for both parties when using Instagram for business.
Take Advantage of User Generated Content
It may be challenging to let go of the control when it comes to your brand, but utilizing UGC or user generated content can actually help you make money in the long run. User generated content is the practice of having users contribute to your brand's content creation.
For example, a restaurant may encourage patrons to post photos of their food by adding in Instagrammable touches in the restaurant. When customers post, the restaurant will have more content to use on their own social media channels.
When people post about the brand or product it is an organic testimonial about your business. Sometimes when an influencer is paid to promote something, followers can't always tell if the promotion is authentic. Testimonials on the other hand give a more raw perspective. Positive testimonials will build trust and lead other followers to make a purchase from the same business.
What are contests?
Contests are another way to drive sales to your business. Similarly to Influencer marketing, contests are great for growth and exposure. When influencers host a contest and ask their followers to tag the brand and friends in the comments this boosts the brands exposure astronomically.
The goal of a contest isn't just about increasing follower counts. They help build awareness for brands and engage current followers (if you're on the influencer side). When implemented correctly this effective marketing tool will grow your brand and build a strong community on Instagram.
Branded Hashtags are another marketing tool that can be posted by users. A company may use a branded hashtag to give customers the tool to become advocates or fans to promote and claim their love for the product or service.
If you're a business, create branded hashtags and encourage your followers to tag you in their posts and spread awareness. Hashtags can offer call-to-actions, target specific audiences and draw attention to specific marketing campaigns, events or social movements. Utilizing them will only further spread the word about your brand or product.
Instagram Ads
We've talked a lot about growing your audience and brand awareness, organically. But what if we told you Instagram Ads could help boost your reach even further?
Instagram business accounts give you the chance to run ads on your photos and boost them to a potential audience of over 1 billion people. This is a social media marketing tool that you need to master as a business.
There are two ways to advertise on Instagram, either promote an existing post in the app or customize a new advertisement through Facebook Ads Manager.
With either method, you will be able to target specific audiences to make sure your business is being seen by potential customers in the right niche and demographic.
Precise targeting allows you to have your content seen by people depending on what area they live in, shopping habits, age, gender and interests to name a few. Knowing these things about people will ensure you aren't blindly posting about your product and instead get your content in front of the right kind of customer.
Conclusion
Hopefully after reading the above insight and tips, you will be able to better utilize Instagram for your business to generate revenue. With these strategies in your tool belt, your business will be on its way to increasing brand awareness, gaining followers and customers and thus a significant amount of increased revenue. Remember, these results will not happen overnight, but with these tricks, hard work and time, you will be on your way to the bank in no time.