"LMS (Learning Management System) or also known as a training administration system. This is a system that allows creating and running online learning courses with WordPress. But there is quite a few LMS software on the market today. You are wondering, and do not know which one to choose."
In this article, we will compare the 5 greatest WordPress LMS plugins today. It can help you to have the best option to create an online educational website. Let's get started.
What do you need in eLearning software?
Choosing the right plugin for your system is not easy. It will depend on the needs of the business and curriculum or the customers themselves. Hence, we will list some important factors that you should choose:
Friendly, easy to use: These days good software is not enough. So, a friendly and easy-to-use interface is the most important thing. Even for administrators and trainees, if purchased from a manufacturer you get a refund if you're not satisfied within 30 ~ 45 days.
Full features: Now is the feature factor to be considered. You will need a variety of attractive courses to attract students. The types of content should also be varied from videos, quizzes, etc.
The ability to make a profit: "The extortion money from students" by many different methods is the key to success. So, we need to integrate many payment gateways, subscriptions by month, year, and discounts.
Support: Make sure you get good support after purchasing software. You should check their documentation, support line, and if you get an error, who will you meet, etc.
Price: The end is the budget, the factor that governs everything. See if its price is right for your budget.
Review the 5 Best WordPress LMS Plugins
LearnPress – The Best WordPress LMS plugin
LearnPress is one of the best WordPress LMS plugins that creates and sells online courses. The plugin has an easy-to-use user interface for managing the course program generated with lessons and quizzes.
This is a plugin from ThimPress. It is also a very comprehensive plugin for online learning websites. LearnPress is a free LMS plugin with powerful features for WordPress. It has a setup wizard that simplifies installation.
Course design will become easier with the help of different lessons and questions. You can easily use lessons and questions from course to course. The tool also allows you to export content, using it on other WordPress websites using LearnPress.
This best WordPress LMS plugin is available for free as well as paid add-ons, allowing users to expand its features. LearnPress also supports scheduled content, questions, assignments, grading, etc. Also, it is integrated with
WordPress membership plugins like bbPress or WooCommerce. This most used WordPress plugin will prevent your website from getting errors from the interface and the plugin is not compatible with each other.
Advantages:
The setup process was quick.

Demo available for user reference.

LearnPress has many features with flexibility in operation.

Direct payment support via PayPal is available.

Relatively complete instructions and documentation come from the manufacturer.
Disadvantages:
Setting up and installing for new users is relatively difficult.

To integrate more payment gateways you will need a paid add-on.

If you want to expand other features you will need to buy more add-ons to meet your needs.
LearnDash – Premium WordPress LMS plugin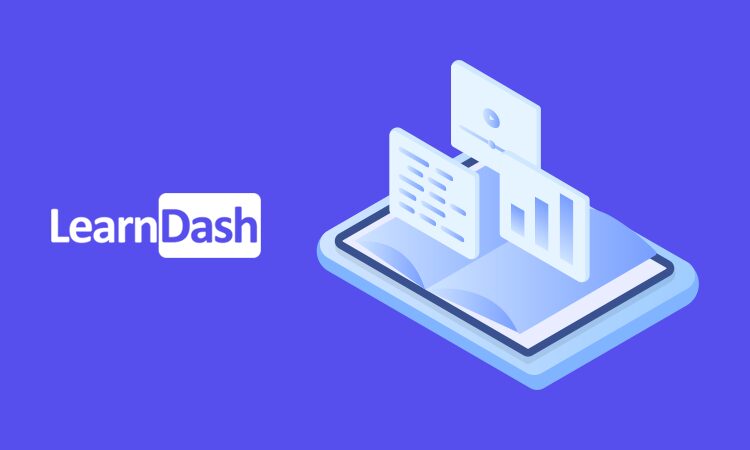 LearnDash is rated as the best online learning course creation plugin for WordPress so far. It's also one of the easiest WordPress LMS plugins to use with lots of features. LearnDash comes with a drag and drops course builder. That's why it's easy to create multi-layer courses with lessons, topics, questions, and lists.
Using LearnDash, you have the ability to present exercises to the user. The teacher can then make comments, as well as mark them. This system includes a lot of questions, test management tools with many types of tests. You will also easily set conditions.
As for "making money" on LearnDash, there are also many different options such as membership registration, one-time fee, shopping cart,… for online courses. Users can accept payments in a variety of ways including PayPal, Stripe and 2Checkout. This WordPress LMS plugin also integrates well with bbPress, WordPress eCommerce plugin and membership plugin.
Another very useful feature of LearnDash is dynamic forums. It allows administrators to create dedicated forums for each course. This is a place where learners can easily exchange and help each other.
Advantages:
LearnPress is a WordPress user-friendly and flexible LMS plugin.
The tool comes with a comprehensive set of features to best manage your online courses.
LearnDash integrates with many third-party plugins and tools for better performance.
The perfect LMS tool and suitable for schools and educational institutions.
Disadvantages:
The course creation process and steps are quite complicated for a beginner.
The support is only supported via email without live chat.
LifterLMS – Simple WordPress LMS plugin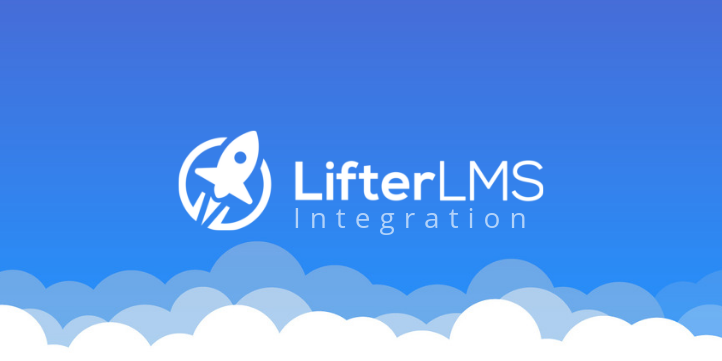 LifterLMS is easy to set up, even with existing WordPress sites. Supports multi-tier courses with training modules, lessons, categories, etc.
This WordPress LMS plugin gives us flexibility in creating individual online learning courses, or training, professionally certified.
You can easily add many formats to the lesson including video, audio, text, images, and many other things to make learning more vivid. In addition, this plugin has features such as content dripping, prerequisites, group membership setting.
To encourage the learning process, the tool comes with other features like: auto email, learning games, and even certificates after completing the course. The plugin has a built-in content restriction feature (only allowed users can see it).
Moreover, this WordPress LMS plugin has a collection of add-ons, easy to use for managing affiliates, integrating eCommerce, connecting to email marketing services, and more. The LifterLMS plugin also has a variety of payment methods for students.
Single or recurring payments, course packages, coupons, etc. LifterLMS also accepts PayPal, Stripe or manual payments by check.
Advantages:
The tool is easy to use, not only that, but the setup wizard will also install a demo course for you.
The premium features on this plugin are also very complete like LearnDash (by the package, by course,…)
LifterLMS is great for small and medium businesses and educational institutions.
Disadvantages:
If you want to use the full functionality of LifterLMS, you will need to pay a huge price ($999).
Teachable – Lightweight WordPress LMS plugin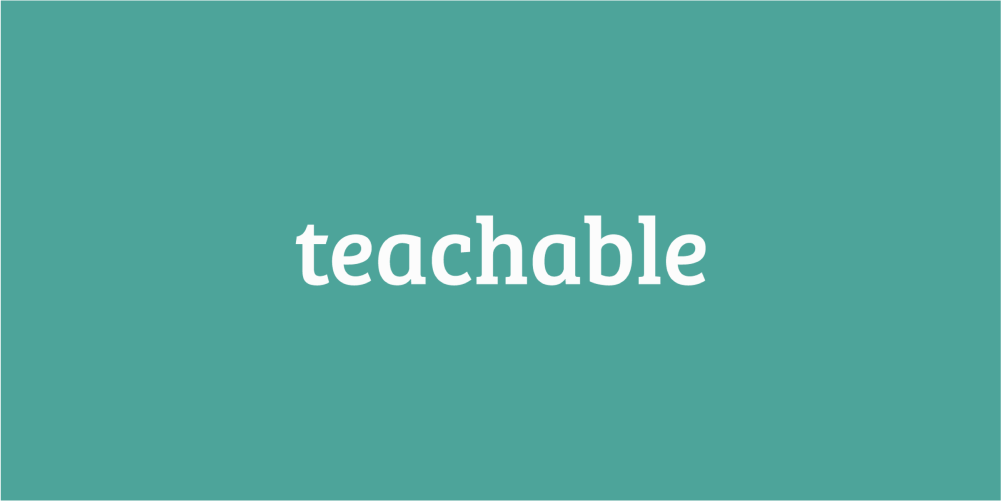 Teachable is the platform that allows you to build online learning websites. Installation is very easy, just like you would create a website on Wix or Blogger. Therefore, Teachable will help you build a complete website. You can use Teachable on a subdomain.
This WordPress LMS plugin is capable of organizing courses and providing the administrator with a complete set of tools. And needed to design highly interactive online courses. The tool also integrates email marketing, analytics, and other marketing tools.
For the payment, This most popular WordPress plugin will handle the course fees which are then paid by PayPal or Stripe. The payment term may vary depending on the cost of each course.
Advantages:
User-friendly interface, easy to use especially for beginners
Diverse lecture content (video, images, audio, PDF files,…)
Disadvantages:
Limited payment methods, only available via Stripe and PayPal.
Absorb LMS – Colorful WordPress LMS plugin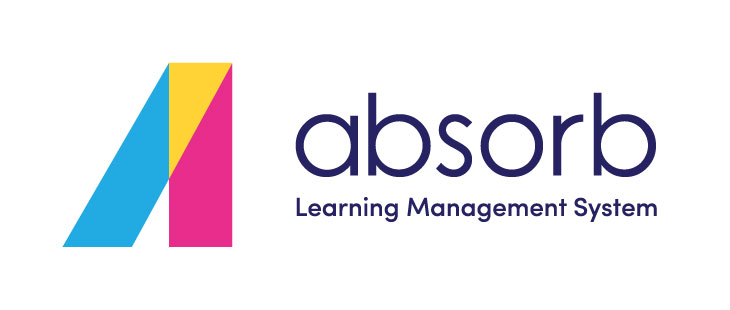 Absorb LMS is absolutely a full-service platform for online learning. The target audience of this software is businesses. However, the price is quite expensive. It is well suited for businesses to train employees, customers, third parties.
Absorb LMS allows the creation of separate courses for individual needs. Absorb LMS has a fairly intuitive interface with a dashboard for courses as well as students. In addition, this plugin has a diverse repository of online learning content, such as online courses built from Biz Library, In Learning, Skillsoft,…).
In addition, This WordPress LMS plugin is also integrated with E-commerce capabilities, integrated with Zoom, Salesforce, Namely.
Advantages:
This is a cloud-based All in One online learning platform with very good performance.
Full of essential features from CDN, security scan, 99% uptime.
The setup is quick.
Disadvantages:
The only weakness of this platform is that it is too expensive. The detailed prices are also not disclosed on the official website.
Conclusion on WordPress LMS plugins
Above are the comparison reviews of the best WordPress LMS plugins on the market today. The WordPress LMS plugins has different functions, maximizing support for users during use. We hope this article can help you compare the best LMS WordPress plugins with their pros and cons.
Read more: AcademyLMS: The Renovation for eLearning WordPress theme
---
Contact us, ThimPress:
Website: https://thimpress.com/
Fanpage: https://www.facebook.com/ThimPress
Youtube: https://www.youtube.com/c/ThimPressDesign
Twitter: https://twitter.com/thimpress