Real estate is as popular as other online businesses in today's modern world. So, as a real estate agent, have you ever considered what the most important ingredient is for the success of your real estate business? Perhaps you are or are not; whatever the answer is, it is no longer a problem while you are here.
I'm going to reveal the secret! To begin, you must have a website in order to run a successful online real estate business. You can correctly display your service listings with all of the options that users require by using a Real Estate WordPress Theme.
Best Real Estate WordPress Theme for Real Estate Agents
You can integrate a WordPress Real Estate Plugin into any real estate WordPress theme to transform your general site into a great-looking real estate website.
However, there are numerous complete real estate WordPress themes available, particularly for real estate businesses. It is preferable to select one of them rather than just a plugin. It will be simple to create the website in a timely and efficient manner.
That is why we have compiled a list of the ten best Real Estate WordPress Themes for real estate agents. So relax and take a step forward.
RealPress – Estate Sale and Rental WordPress Theme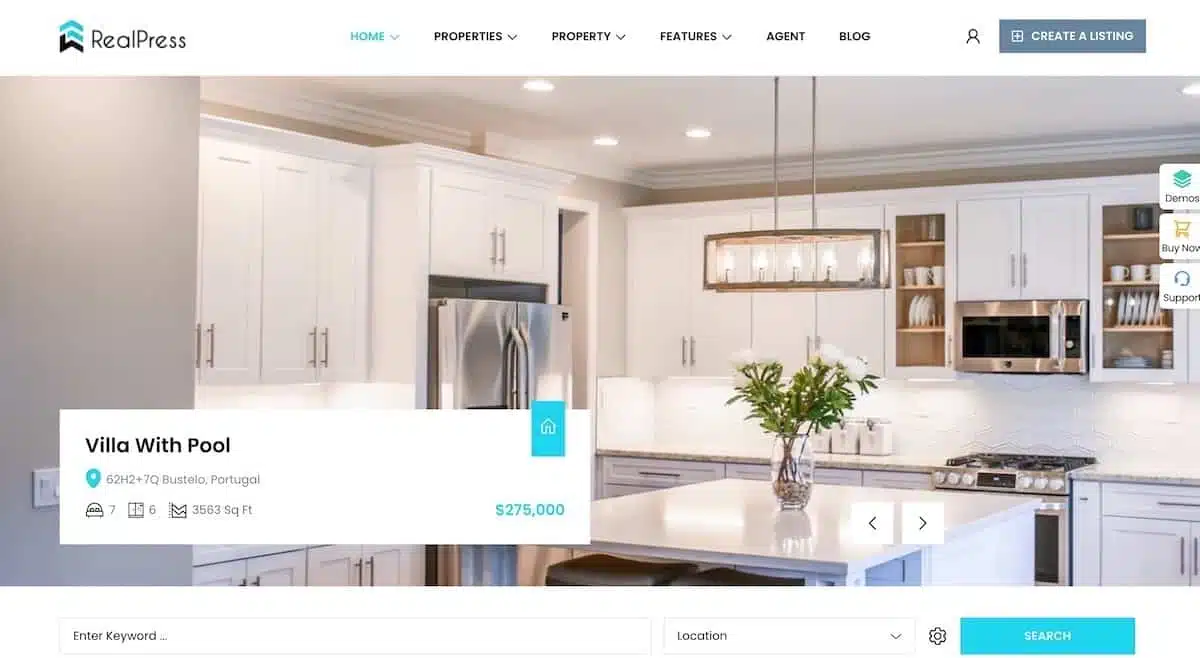 RealPress offers both a WordPress theme and a listing plugin for real estate professionals. You can create a fully functional real estate website using the theme and plugin combination.
This real estate WordPress theme includes a design library of 10+ beautiful starter designs that can be imported easily with a few mouse clicks. The home page and other advanced page and post layouts use the block editor, along with the Thim Elementor Kit plugin.
The theme also includes a plethora of customizer options, allowing you to alter nearly every aspect of your website's design and layout.
Real estate listings are managed by the RealPress plugin, which is included with every theme. You can use the plugin to add, manage, and display manual real estate listings as well as your team of real estate brokers and agents.
Download
Demo
---
Real Homes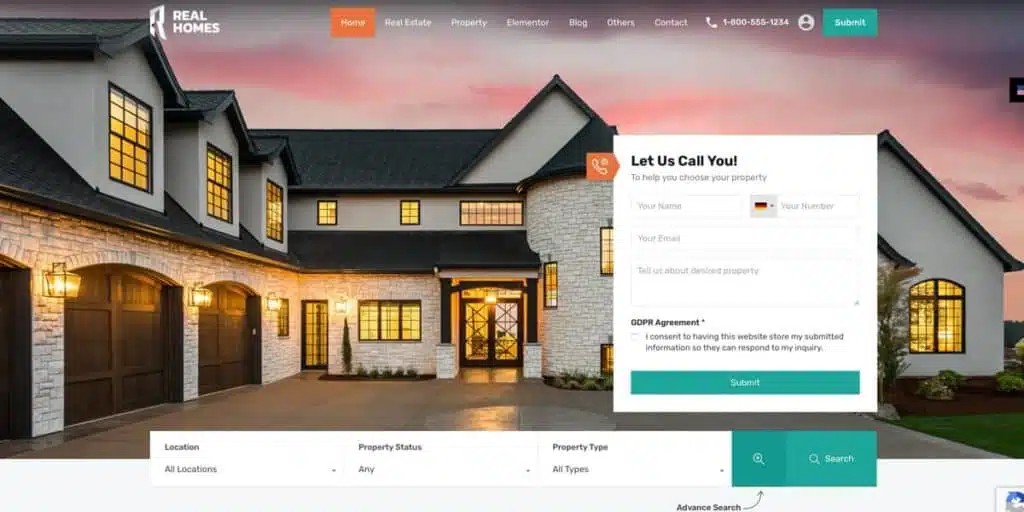 I'd like to start this list with Real Homes, the best real estate WordPress theme on ThemeForest right now, with 4.66 out of 5 stars and over 16000 satisfied customers.
This theme is well-coded, simple to use, and provides new home rental website templates. And all the functionality and features you could possibly require to build the most elegant real estate website.
I highly recommend it for all types of real estate agencies; there is no need to be concerned.
Try RealHomes
---
Listify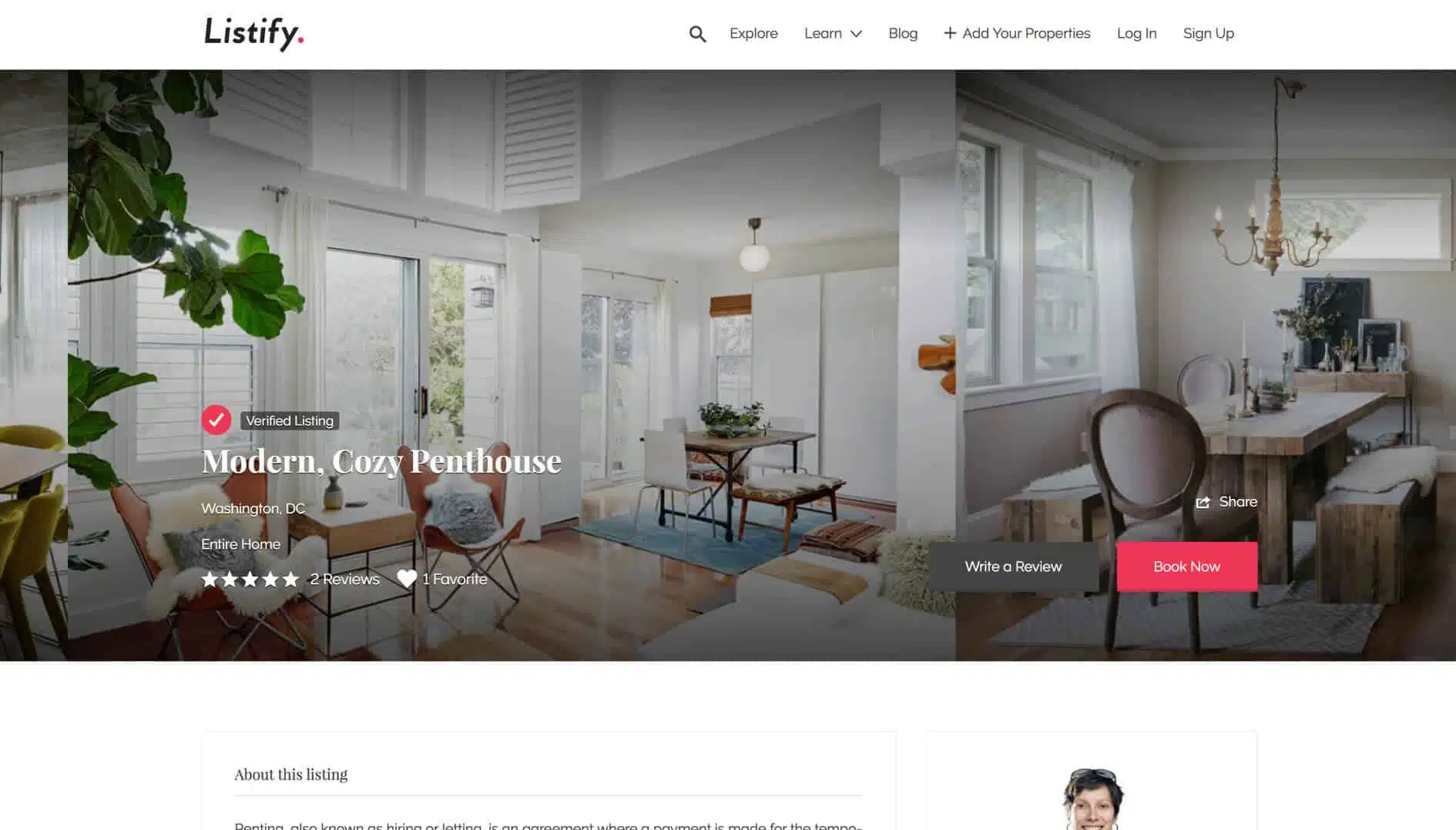 Listify is a real estate WordPress theme with cool real estate listing templates. It allows you to quickly create a real estate website with all necessary pre-built options and features.
However, the Listify theme can also be used to create other types of listing websites such as car sites, travel sites, and so on. The customization of the home-listing page is extremely simple with its drag-and-drop WordPress theme editor; no excellent coding skills are required.
It also works with geolocation and supports a number of essential plugins, such as Gravity Forms, NinjaForms, Contact Form 7, and WooCommerce.
Lisify
---
Residence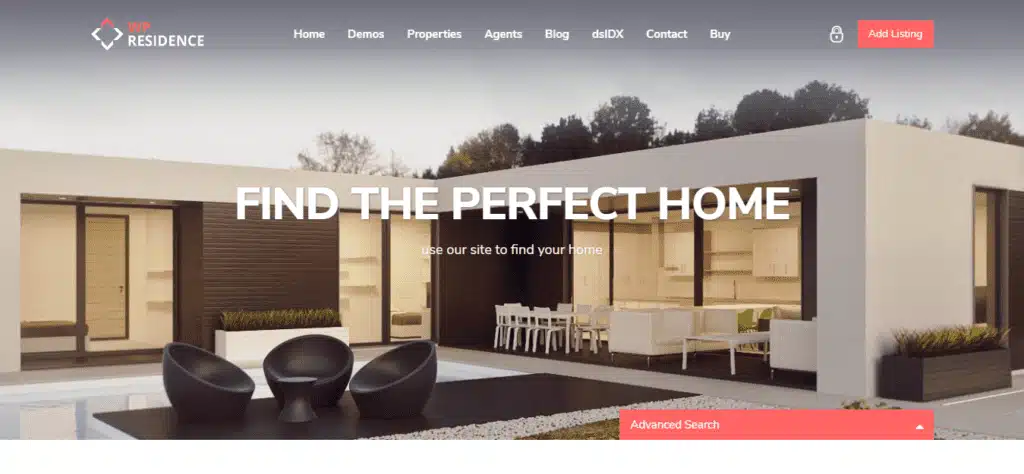 Residence is our third real estate WordPress theme on this list, and it allows site users to submit their properties for free, on a subscription basis, or for a one-time fee.
This theme is primarily intended for use in the creation of websites by independent agents and agencies. It has 13 pre-made real estate website templates, 400+ neatly organized theme options.
And all the freedom you need to design a one-of-a-kind, visually appealing modern real estate website.
It also has a translation system for 32 different languages, including popular ones.
Try Residence
---
Houzez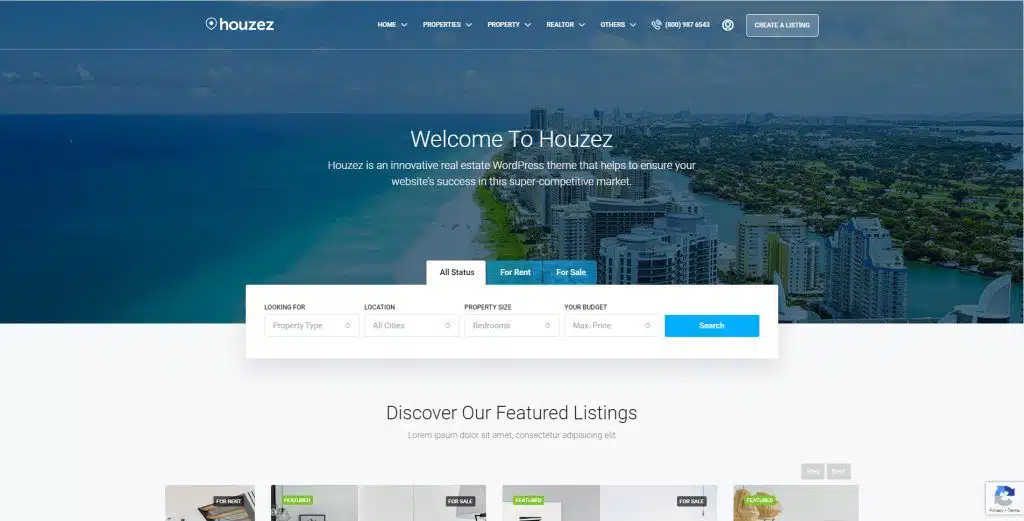 Houzez is a popular real estate WordPress theme that is used by many well-known real estate agents and companies around the world.
Without a doubt, this is a highly adaptable theme for professional designers looking to create a well-designed website.
The best part is that it comes with 14 pre-built beautiful home rental website templates, 50+ features, eight different types of navigation, and all of the possible options.
You may require these in order to create your ultimate real estate website. It also supports the majority of the popular plugins and payment systems.
Try Houzez
---
LISTABLE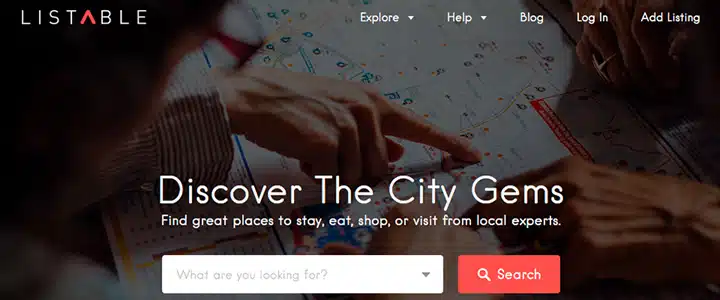 Listable is another excellent choice for creating a list-based WordPress real estate website, similar to the "Listify" WordPress directory theme mentioned above.
It will assist you in quickly creating, managing, and monetizing your local or global directory site. Whatever the topic, real state, or anything else can be listed.
This theme has been professionally designed to meet your specific requirements. It appears simple on the surface, but it has a powerful card system that allows you to put your plan into action.
Furthermore, it is not overburdened with features, but rather with the essentials that make it efficient and exciting.
Try LISTABLE
---
Real Estate 7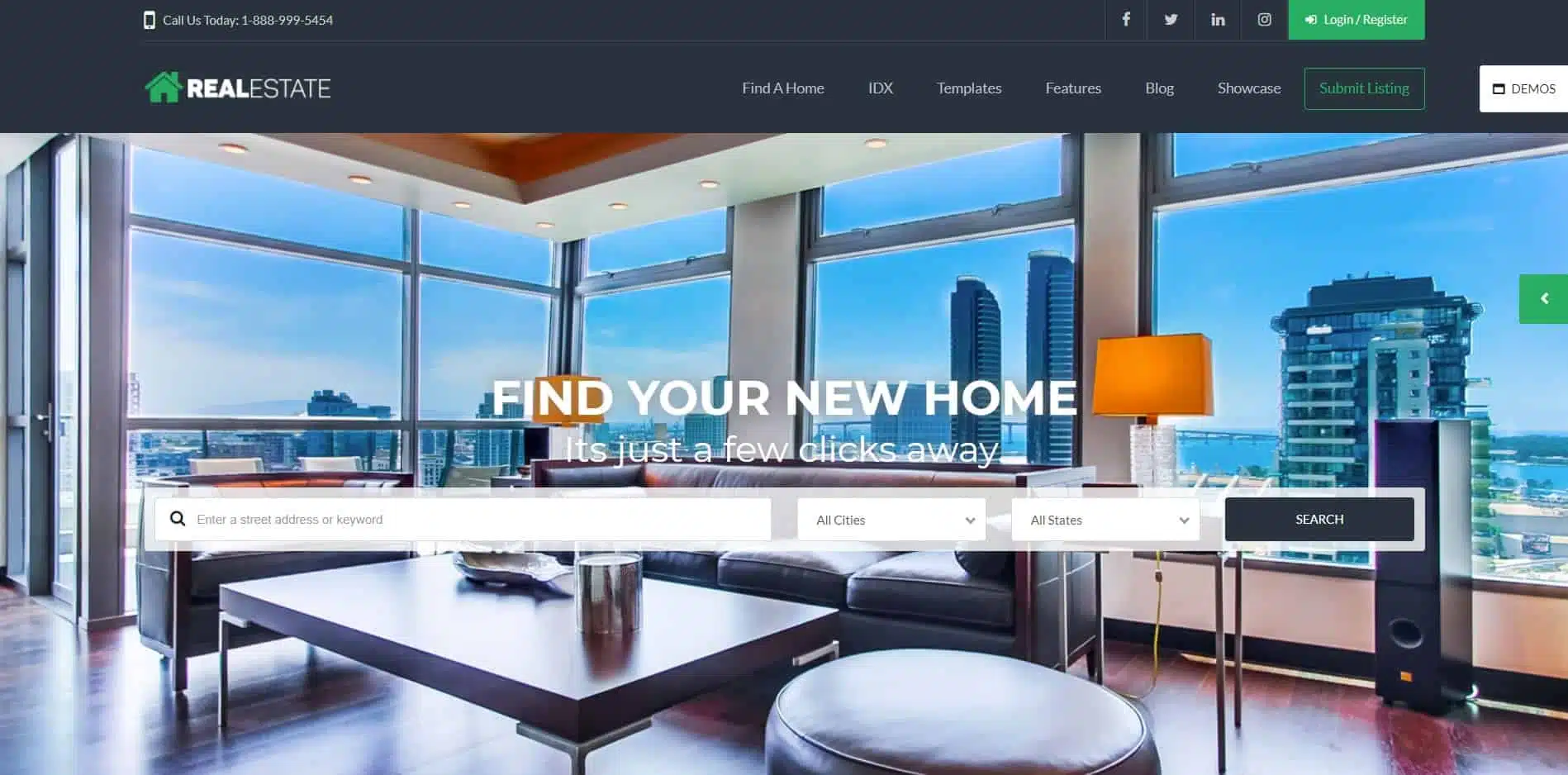 Real Estate 7 is a world-class real estate WordPress theme known for its quality and effective support. It's elegantly designed and ideal for real estate agents, residential and commercial developers, apartment managers, brokerages, vacation rentals, and many other uses.
Because of its powerful and excellent frontend and backend features, Real Estate 7 is more than just a theme. Without a doubt, you can use it as a one-stop solution for your real estate business.
It's so simple to engage more users, capture more leads, and gain more potential clients with this theme to earn more commissions.
Try Real Estate 7
---
MyListing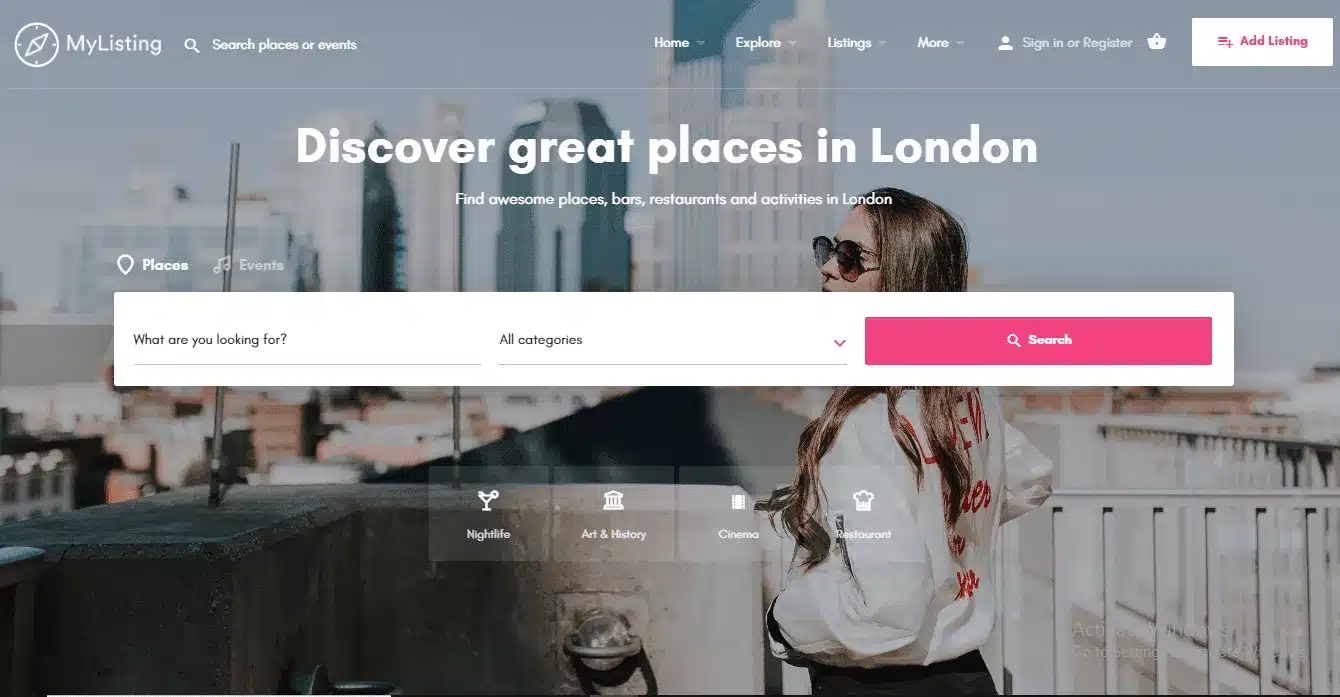 MyListing is by far the most feature-rich directory & listing WordPress theme available, and it can be used to create not only an online real estate directory website but also an in-depth city directory or a car rental and sale website.
It gives you complete control over creating your ideal listing website, complete with exciting features and pre-built elements. Every listing type can have its own functionality and appearance.
Try MyListing
---
WP Estate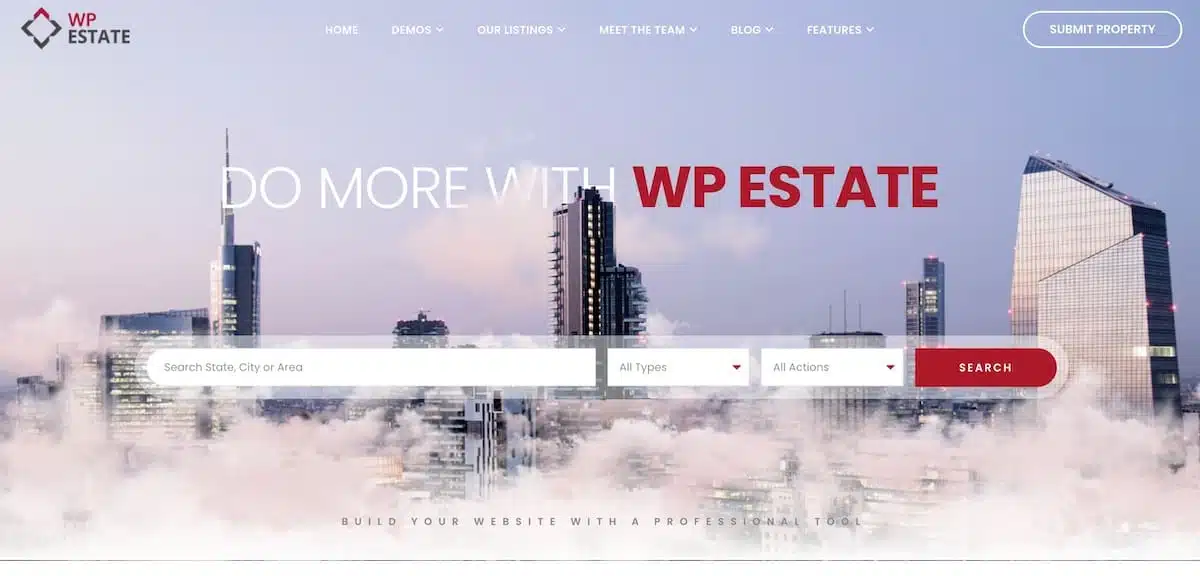 WP Estate is yet another cutting-edge real estate WordPress theme that includes every advanced feature you could want for a modern real estate website.
It comes with pre-built one-click real estate website template demos that you can use with a single click.
It's primarily intended for independent agents and agencies, but you can also use it to allow users to submit properties on a subscription basis. As a result, you can earn money from them.
Try WP Estate
---
Reales WP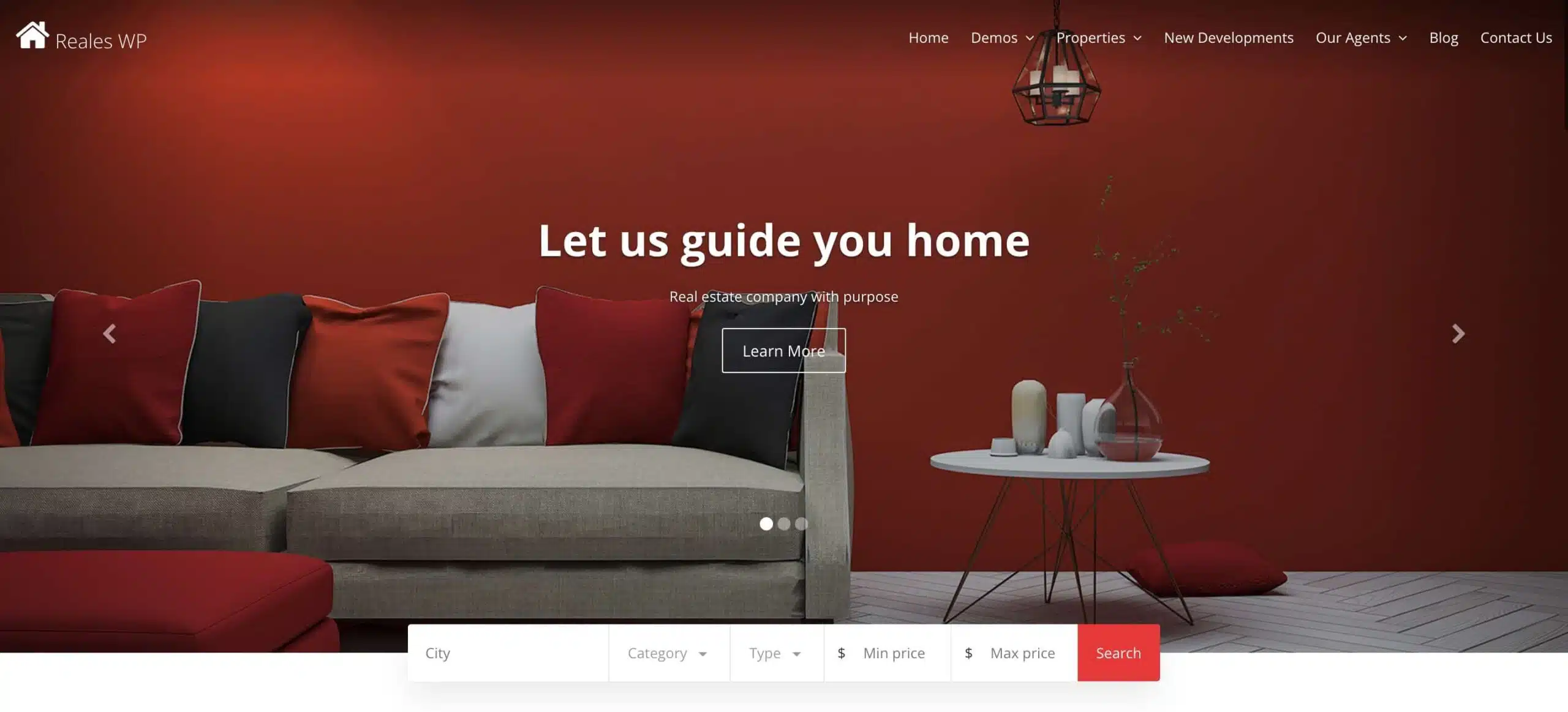 Reales WP is the final choice on this list of the best real estate WordPress themes for real estate agents. With its modern, intuitive, clean, and fully responsive design template, the site you create will look great on all screen sizes.
This theme includes a slew of features designed to provide the best user experience for both developers and users, including front-end property submission and editing, useful shortcodes, an advanced properties filter, front-end agent registration, and much more.
Try Reales WP
---
Who this is for
Many of us are brand new to both the online real estate business and WordPress. This list is primarily for them, so they will know what they need to start their business and continue on their path to success.
In Conclusion
These are the best Real Estate WordPress Themes that have been used on millions of websites around the world. Each of them is excellent for creating a beautiful real estate website with all of the necessary functionalities.
So, pick one of them and watch your real estate business thrive!
Read More: 11 Best eLearning WordPress Themes
---
Contact us, ThimPress:
Website: https://thimpress.com/
Fanpage: https://www.facebook.com/ThimPress
Youtube: https://www.youtube.com/c/ThimPressDesign
Twitter: https://twitter.com/thimpress