Users have a lot of questions about the .COM and .NET domain extensions. Choosing the right domain name is totally important for your business goals because it may have an impact on your brand and search rankings. This article will explain the difference between both domain extensions and point out which one is better for your site.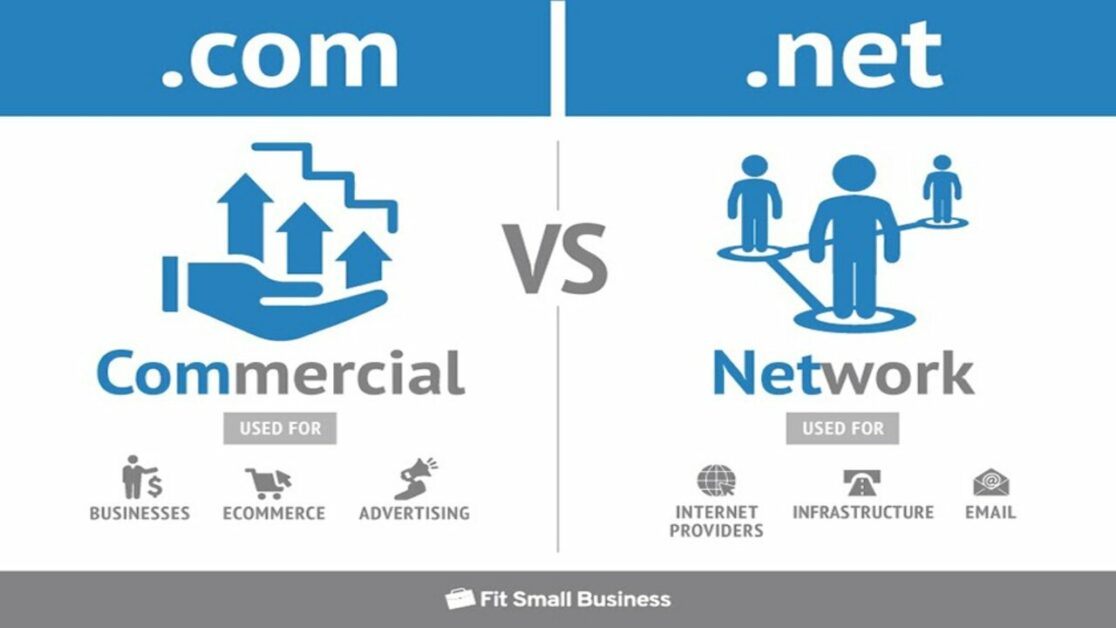 First of all, what is the domain name? Well, the domain extension or TLD is the last part of the domain name. These are the letters appearing on the right side hand of the domain name. To understand more about the domain name system, we suggest you see our beginner's guide to a domain name and how it works.
The first domain extensions to appear are .com, .net, and .org. They are still the most famous domain extension. After a while, many new domain extensions were introduced, including country-specific domain extensions such as .co, .uk, or .com.de and generic domain extensions such as .travel, .app, .mobi, .ph, etc.
The Comparison of .COM And .NET Domains
What are .COM and .NET Domain Extensions?
The name of the domain is the internet address of your site. This is what your users will type into their browser to visit your website.
Domain names have many different extensions like .org, .com, .net, and many others.
"example.com
example.net
example.org"
You are able to choose a domain name from any of the extensions to create your website. However, these add-ons have been created to distinguish between different types of websites.
You must select the best domain name extension for your company and help you create a recognized identity and authority in your industry. However, compare the difference between .com and .net domain extensions to find out which one is the best for your business.
The Difference Between .COM And .NET 
These are the two well-known domain name extensions. Moreover, if your .com domain name extension that you prefer is not available, many domain generators will absolutely recommend .net as an alternative. However, it is not a suitable solution for your business in most cases.
COM in the .com domain name represents the commercial domain. This includes all business sites such as personal webs, blogs, portfolios, and likely almost everything in between to make money online.
NET in the .net domain extension represents the network. It is suitable for internet, email, and network service providers.
When Should You Choose the .COM Domain Name?
Well, the extension of .com domain name has become synonymous now with the internet. Almost 46% of the domain names registered use .com domains. This is why it's easier for you to remember .com than others. Because of the .com domain's popularity, they also make it easier to build your brand, promote, and definitely grow your business.
If you wish to create any kind of business website, then you should always use the .com domain extension. It provides a familiar address to your website and helps your company look more professional and secure.
Now the problem is that .com domain names are so popular that it feels like all the good names are already being used. However, there are still a lot of smart ways to get the perfect .com domain name.
Here are several recommendations for the optimal domain name collection.
Your domain name and what you do should reflect your business. Stargardeningservices.com for example is better than starervices.com. 
If your preferred domain is taken, then you can add small words before or after it to make it unique. Example: stargardeninghouston.com
Be sure that the domain name is convenient to pronounce. Do not use your domain name for hyphens or numbers.
Using the online free domain generators. These tools will surely help you come up with unique and still available smart domain name ideas.
When Should You Use the .Net Domain Extension?
You should use a .net domain name if planning to provide internet, network connectivity, email hosting, database hosting, or also similar services. You can still use a .net domain name if it matches your branding. However, you'll need some serious marketing talent to tackle this problem.
For example, Behance.net is a popular online design community that successfully uses the .net domain extension for its website. It suits them because they want to be a network of artists, designers, and agencies looking for talent.
Nearly 4% of all registered domains are using a .net domain name extension. The domain registrar has begun to present .net and other domain name extensions as alternatives to .com, which may give you the impression that it is more commonly used than it is.
Initially, it was thought to be a domain name extension for network and internet service providers. Many real and well-known internet companies still use their .com domain names mainly for businesses. You'll be taken to their new.com site via comcast.net, for example.
By now, you can think of 4% as pretty much domain names (~ 14 million people are using at the time we write this article). Who else is using a .net domain name? Many businesses register the .net domain extension for their brand so that others cannot infringe on their business name.
Some companies started using it because they couldn't get their favorite .com domain name. The majority of these companies soon switched to .com domain extensions but they maintained .net domains for technical and also some legal reasons we might not know.
.COM and .NET – Which Is Better For SEO?
A lot of our users ask us which domain extensions between .com and .net will help them rank higher. If you are wondering between Net and Com, then choosing one of them won't affect your SEO.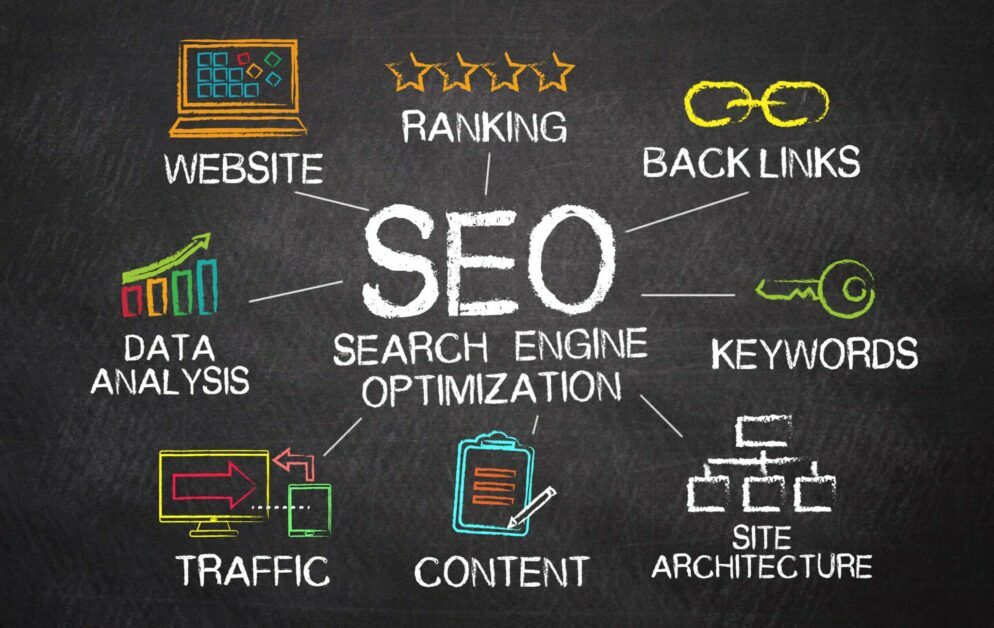 Search engines will treat both of them fairly. Hence, you need to focus solely on SEO best practices and make high-quality content to get higher rankings.
The actual important part is your domain name, not the extension. For instance, stargardeningservices.com has a better ranking than starservices.net. The reason is it contains keywords that users are more likely to search for.
Conclusion
In conclusion, the difference between .com and .net domains lies in their original intended use. While .com domains were primarily intended for commercial entities, .net domains were intended for network infrastructure and internet service providers.
However, over time, both domains have become popular and are used by a wide range of businesses and individuals. From a practical standpoint, there is no major difference between the two domains, and the choice between them ultimately comes down to personal preference and availability.
Whether you choose a .com or .net domain, the most important thing is to choose a domain name that is memorable, relevant, and easy to spell.
Read More: 3 Ways to Improve the Branding Success of Your Business Name
---
Contact us, ThimPress:
Website: https://thimpress.com/
Fanpage: https://www.facebook.com/ThimPress
Youtube: https://www.youtube.com/c/ThimPressDesign
Twitter: https://twitter.com/thimpress