Do you know anyone who doesn't use any form of Social Media Shares? To spread the word about your website, blog, or brand, you might definitely use such platforms.
People underestimate the power of social media often. They assume that people would just use them to post a photo of their favorite meal. It has turned into a digital marketplace, offering millions of businesses opportunities to get their products and services in front of a much wider audience with the right techniques.
Facebook is one of the top social media shares. It remains the #1 platform in 2020 according to statistics. It has nearly 3 billion active users in a month, closely followed by YouTube. You can post a Facebook video ad using a Facebook ad maker available online.
You can see the huge potential here and that's why Facebook and YouTube are frequently visited, providing accessibility to a huge variety of content from all around the world.
Social media shares containing provoking thoughts that are either innovative, encouraging, annoying, or perhaps irritating tend to get more shares and reach more people. They spread fast due to their shock value. A good number of shares indicates that many people have engaged with and reacted to the post, while fewer or no shares indicate the content is not relevant to your target audience.
The Relevance Of Social Media Shares And Likes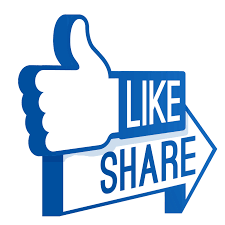 For those who want to gain more traffic or new customers to increase their revenue engagement on social media networks matters hugely. Nowadays, many reputed app development companies are opting for social media advertising over branding by celebrities or a combination of both through social media influencers.
Almost all registered companies have an online presence on Facebook, LinkedIn, Instagram, and Twitter to promote their brands. This way they can build a following and monitor and target their fans much better, which in return helps companies to create much more targeted marketing campaigns.
You can read more about current digital marketing trends, SEO, and how to use those skills for digital entrepreneurship on the ThimPress Blog, where our team of marketing experts shares their expertise and top tips.
Tracking Social Media Shares And Engagement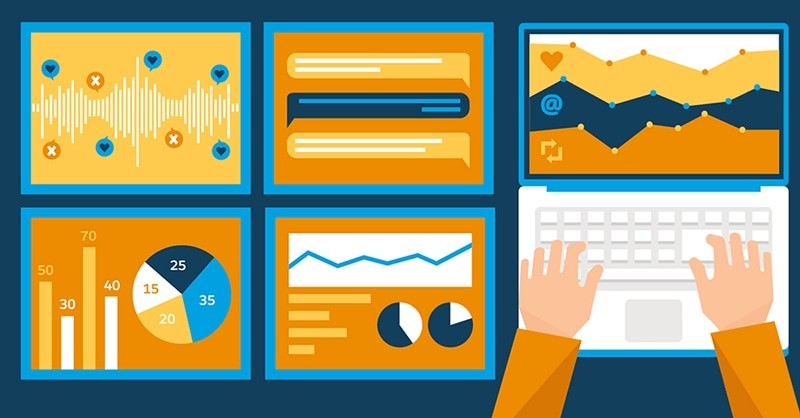 To measure the success of any post or campaign on social media shares, Facebook, and co. created analytics tool. This is exercised by around 40% of social marketers. It means that the full proof of a campaign's success is not just the number of likes and shares. Considering that if a celebrity is posting, their fans will like and share it without bothering about the content.
So, you have to track your campaign by analyzing whether you have gained new followers or attracted people in a new market. It obviously depends on the goal of your campaigns. Kindly make sure you set them first so that you can evaluate the performance of your posts.
Note: You can check out How to Use Facebook to Drive Engagement, Fans, and Website Traffic to read more about Facebook tips
5 Effective Ways To Increase Social Media Shares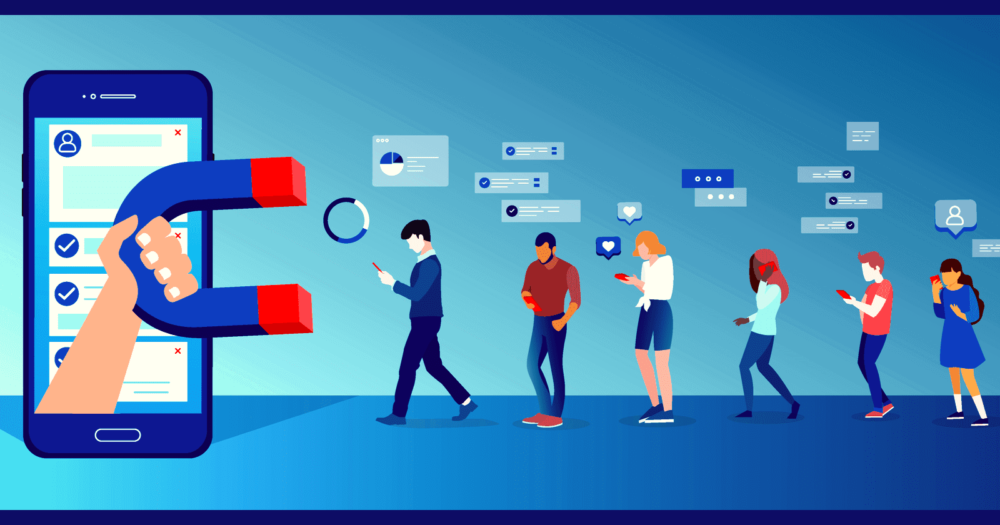 Social media algorithms are fickle and there is no secret recipe for success as every business is unique and different, and no campaign can be the same. One must create useful social media content for their particular audience, encouraging them to engage with it and share it for maximum exposure.
1. Create the Most Shareable Content
It is not a secret that people on social media mostly engage with visual content. Images (68%) and videos (50%) are at the top spot because social media users tend to scroll and look for easily digestible content. Short video clips laced with catchy texts will do good rounds on social media platforms if they are relevant to their audience.
Infographics and visual presentations are also trending fast as they provide statistics at a glance. And 'did-you-know' stories or "how-to" guides can surely capture the attention of your brand. Once you have identified your target audience and their questions or concerns, you can tailor your posts and content for a better outcome of your campaign such as Social Media Shares.
2. Decorate Captions to Draw More Attention
People usually won't click links unless it excites them or makes them curious. You can adopt a strategy of attention-seeking so that your visitors or followers will go through a link and share the post. Here are some tips:
Apply a Hashtag strategy on social media sites like Twitter, LinkedIn, or Instagram. According to recent studies posts with hashtags are more often visited than those without them, because a # categorizes posts. This makes it easier for algorithms on social media shares to connect people with relevant content for them.
Use call-to-action instructions in your copy like 'retweet' or 'share this'.
Remember character limits on each network and only include relevant and searchable terms in your copy that trigger engagement, e.g., "if you agree then share".
3. Post at The Right Time
By using analytics tools or tracking tools, you can identify the most active period of your followers or visitors. So, you can consider audiences in different time zones. Then, you might post at that time to attract more readers.
You also will get more shares at a specific time of day since the probability of sharing is always less than viewing. Some social media tools recommend the best times to post and share on each platform if you're automating this.
4. Increase Social Media Shares Engagement Through Questioning
Getting people to vote via an online poll on social media has two benefits:
– You are gaining insights and information about what your audience cares about.
– You are getting them to engage with your post. And they may share it with others they also want to know their answers from.
Social media platforms are great for exchanging opinions and views. Moreover, you can utilize the information from your polls for the following posts, blog posts or even article pitches to the press.
Through a series of question-based polls, you can build a strong network of followers and gain more shares. And you can use this data to your own advantage to improve your content.
5. Add Social Share Buttons in Your Posts
Liking or sharing a post should be comfortable and easy with just one click. It might include social share buttons in your posts or embedded tweets to do just that. You can see how I as a blogger do this very strategically at the top of every article rather than the bottom by having a look at the top London Business News Blog.
Readers view some articles thousands of times and I can track what percentage of this derives from social media shares. I can tell you it has great potential. You can also add them to your email footer to convert your subscribers into your followers. Including the "Like, share, and subscribe" is a crucial and widely adopted method to gather Social Media Shares, especially on YouTube videos and blogs.
Social Media Shares Marketing Is Key To Boost Your Brand
As a digital marketer, you should certainly make the most of the marketing opportunities social media channels offer. Test these recommended methods and see if they bring you results. Alternate the methods to figure out what works best for your audience while promoting a brand.
Defining a content strategy for your business is important to have shared. You target via the two most popular platforms Facebook and YouTube as they provide you with the largest exposure.
Read More: 7 Benefits of Affiliate Marketing as a Source of Income
---
Contact us, ThimPress:
Website: https://thimpress.com/
Fanpage: https://www.facebook.com/ThimPress
Youtube: https://www.youtube.com/c/ThimPressDesign
Twitter: https://twitter.com/thimpress